The thousand and one facets of winter in the canton of Vaud
Nov 6, 2020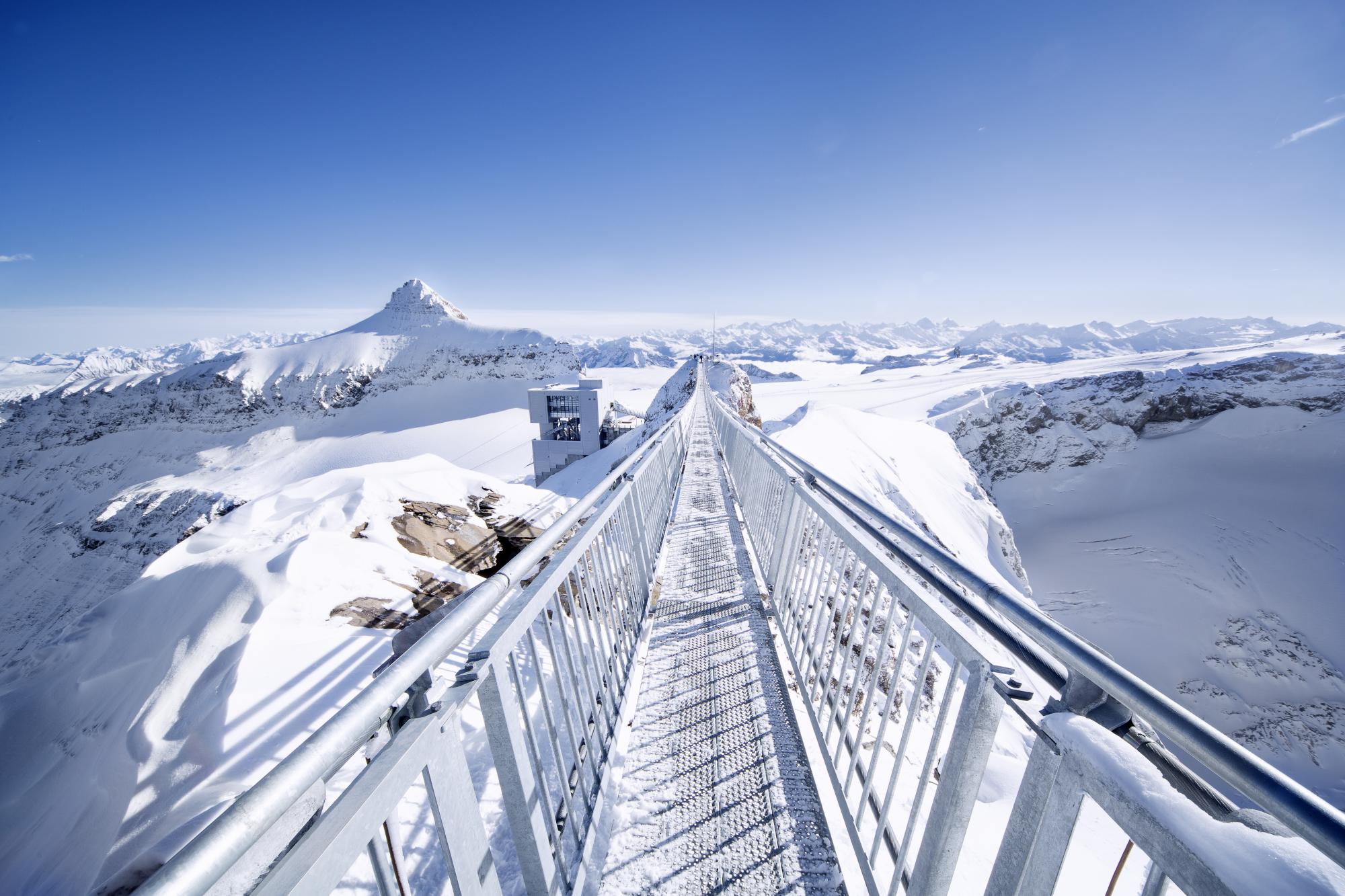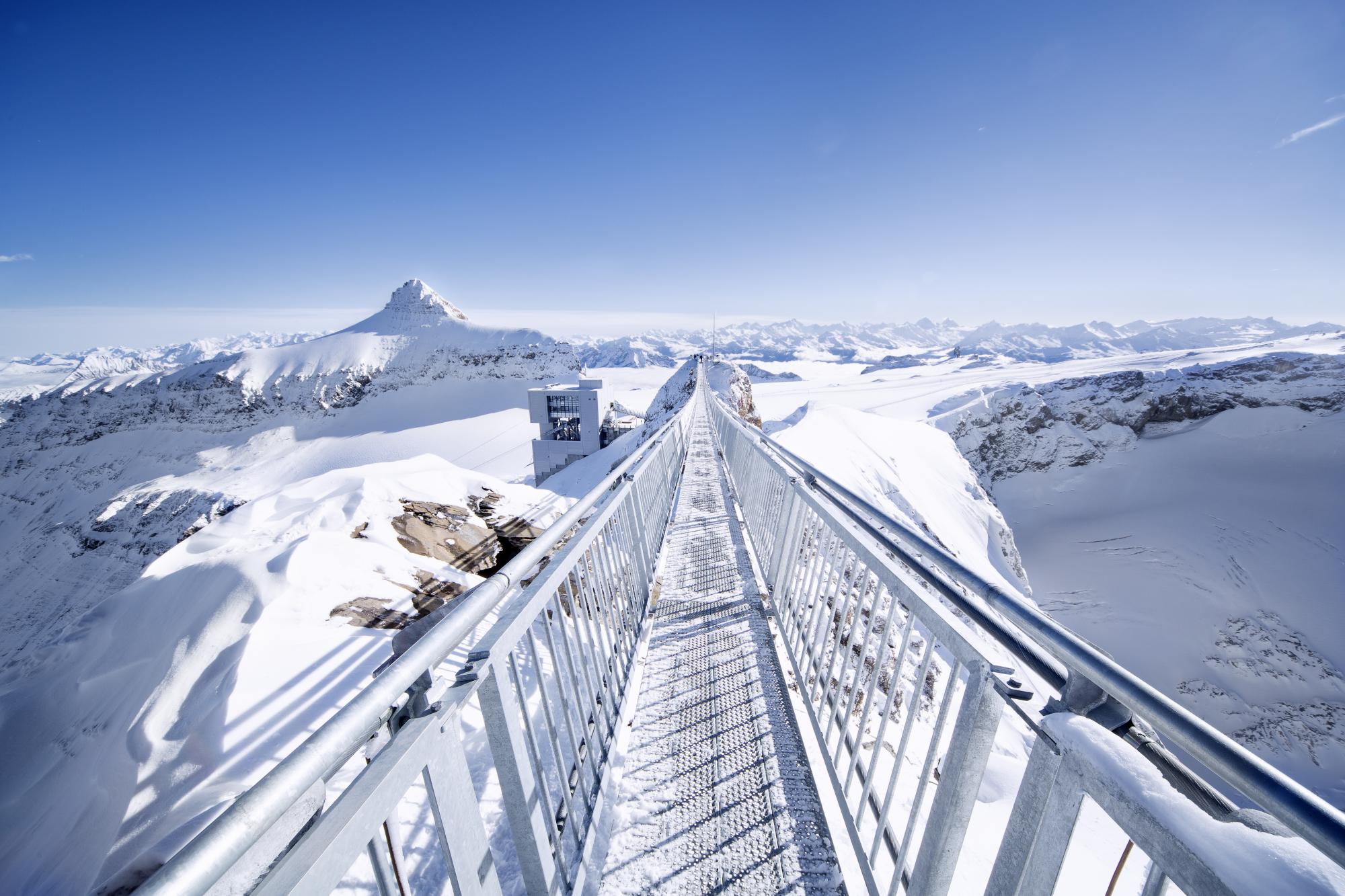 This winter, discover all that the Canton of Vaud has to offer
Description
Description - The thousand and one facets of winter in the canton of Vaud
Whether you are hungry for breathtaking sceneries, anxious to speed down great slopes or looking for vast spaces to recharge your batteries, the region has something for everyone.
In the canton of Vaud, no need to choose: an hour's drive is enough to radically change the ambiance! In the Alps, the ski area Villars/Les Diablerets awaits the sportsmen and women. Whether skiing beginners or snowboarders in search of new thrills, there is something for everyone thanks to a wide variety of slopes. The ski area of Leysin is a must for fun lovers with a wide choice of tobogganing and snowtubing slopes as well as a snowpark designed to host international competitions. Something to let off steam in a magical setting, facing some of the most majestic alpine peaks. Snow sports enthusiasts will meet up at Glacier 3000, the highest point in the canton located in Les Diablerets. It is easily accessible and definitely worth a visit for its alpine panorama which includes some famous names such as the Eiger, the Jungfrau and the Matterhorn. Adventure seekers will be thrilled by the Peak Walk by Tissot, the only suspension bridge in the world to link two peaks. Epicureans won't miss out either: at the Botta 3000 restaurant, designed by the famous architect Mario Botta, they enjoy both culinary and visual delights.

No need to go very far in order to immerse in an alpine atmosphere. Right on the doorstep of the towns of Montreux and Vevey, the Rochers-de-Naye and the Pléiades offer a glimpse of the joys of winter in their white attire, as well as a breathtaking view of lake Geneva, to be enjoyed on foot or with snowshoes.
As a matter of course, relaxation is also part of the programme with numerous thermal baths on offer. At higher altitudes, Villars boasts a wellness area and a swimming pool. In Lavey, a true thermal paradise, bathers can relax surrounded by the impressive scenery of the Dent de Morcles and the Dents du Midi. Thermal batch scan be found as well on the shores of lake Neuchâtel, where the visitors find themselves in a completely different atmosphere of Yverdon-les-Bains. This region is especially popular with families and people needing to recharge their batteries.

In the Jura, while climbing up to Sainte-Croix/Les Rasses, travellers immerse themselves in the calm of vast virgin spaces that are not unlike the Far North. This area is best explored on foot, on cross-country skis or on snowshoes, always with a sublime view of lake Geneva and the alpine peaks. Finally, about twenty minutes from Nyon, the St-Cergue/La Dôle skiing area will enchant all snow sports enthusiasts alike : night skiing, snowshoe walks and dog sleigh rides to be tried out. Another hidden gem is the Lac de Joux in the heart of the Vallée de Joux. This lake turns into a gigantic natural ice rink in winter, a truly unique experience.
Media
Media - The thousand and one facets of winter in the canton of Vaud