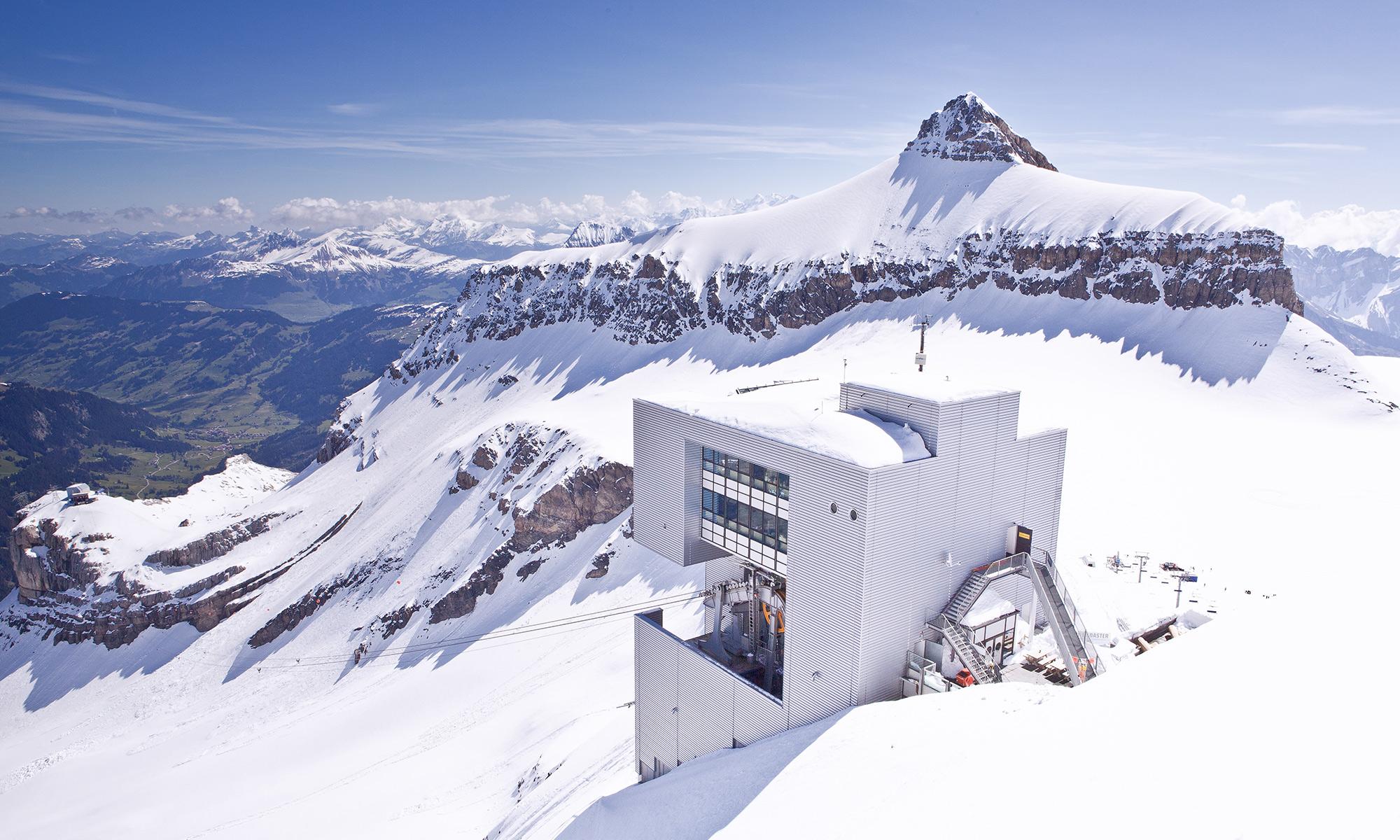 3-D 360° virtual experience
Travel around the Canton de Vaud from your screen
Thanks to this new interactive portal, the tour of the canton is accessible with one click. Be your own guide and navigate among the most beautiful sites. Our regions have never seemed so close!

Soar over breathtaking vistas like the Peak Walk on Glacier 3000, the Kuklos in Leysin, the Lavaux vineyards and the Chasseron cliffs. Admire Lausanne Cathedral, Joux Lake and Château-d'Oex. Dive into the heart of the Roman arenas of Avenches and the natural expanses of the Grande Cariçaie. Board one of the ships of the CGN, cruise in front of Chillon Castle or take a walk on the lakeside promenades of Morges and Nyon. So many iconic destinations in Vaud to be discovered right away.

Sit back and let us inspire you!
Would you like to download this virtual tour?
For "offline" use on your computer, start the virtual tour with your Google Chrome browser. Then click the download button in the banner at the top of the page.
For headset owners: Go from your built-in browser to https://360.myvaud.ch. Ce même bandeau apparaîtra et vous permettra de télécharger les fichiers directement sur votre casque.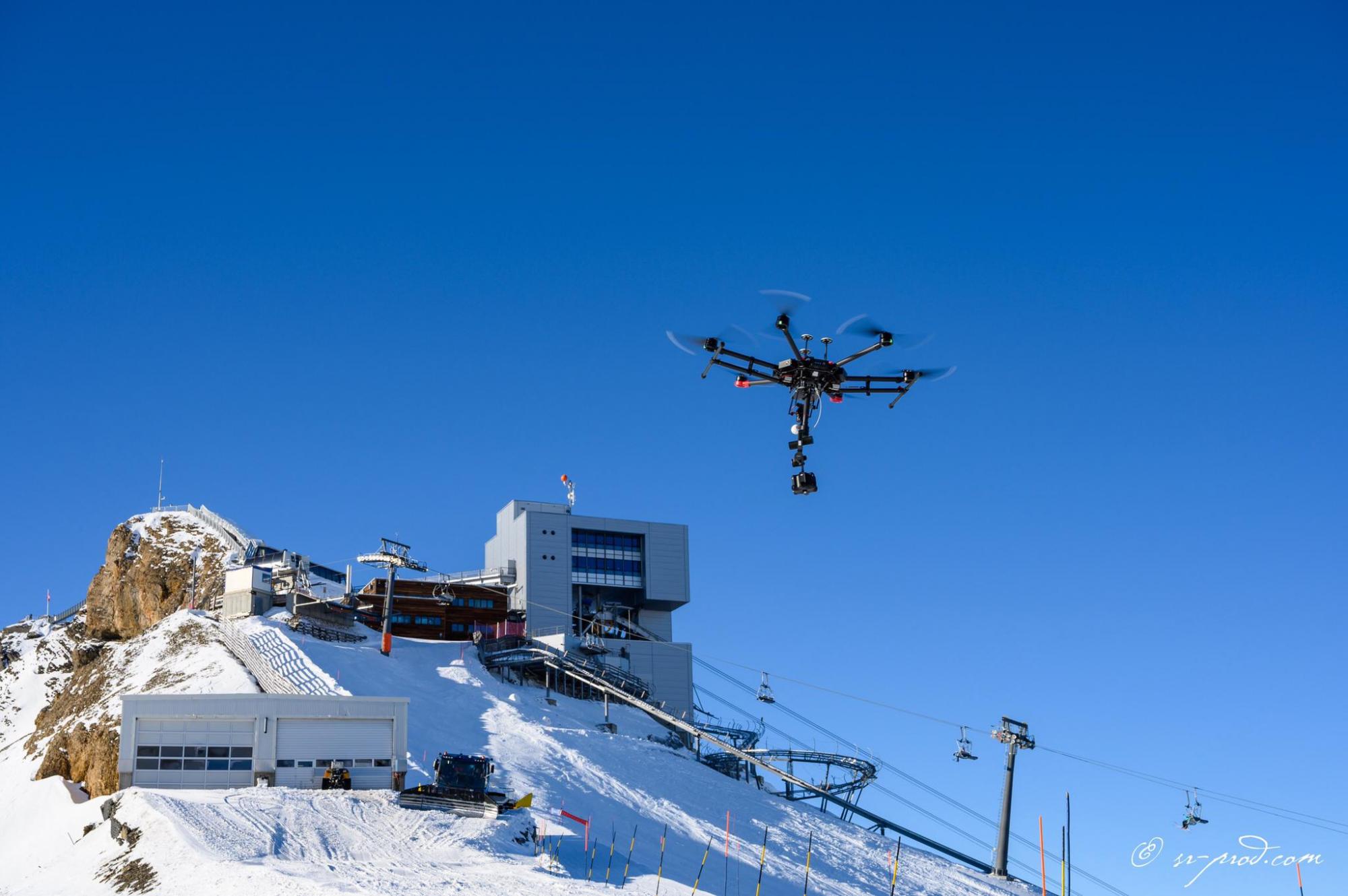 Immerse yourself in the beautiful landscapes that make our region's reputation
The use of 360° 3-D technology was used to create adaptive content and make relief-image videos. Our region's stunning landscapes can also be viewed using a next-generation virtual reality headset that delivers an ultra-immersive experience. This technology also enables easy integration on social networks such as Facebook 360 and YouTube. A variety of materials to promote the canton of Vaud.
Modes de visionnement disponibles sur Youtube:
2-D Vision (default): Watch videos without anaglyph equipment or glasses.
3-D Vision: With YouTube and its 3-D implementation, watch 3-D videos if you have a computer with a polarised display.
OR grab your virtual reality headset, start the YouTube VR app and search for: "3-D 8K 360° Vaud experience".
OR watch in anaglyph mode: Watch 3-D videos with anaglyph glasses (red/blue or red/green, depending on models).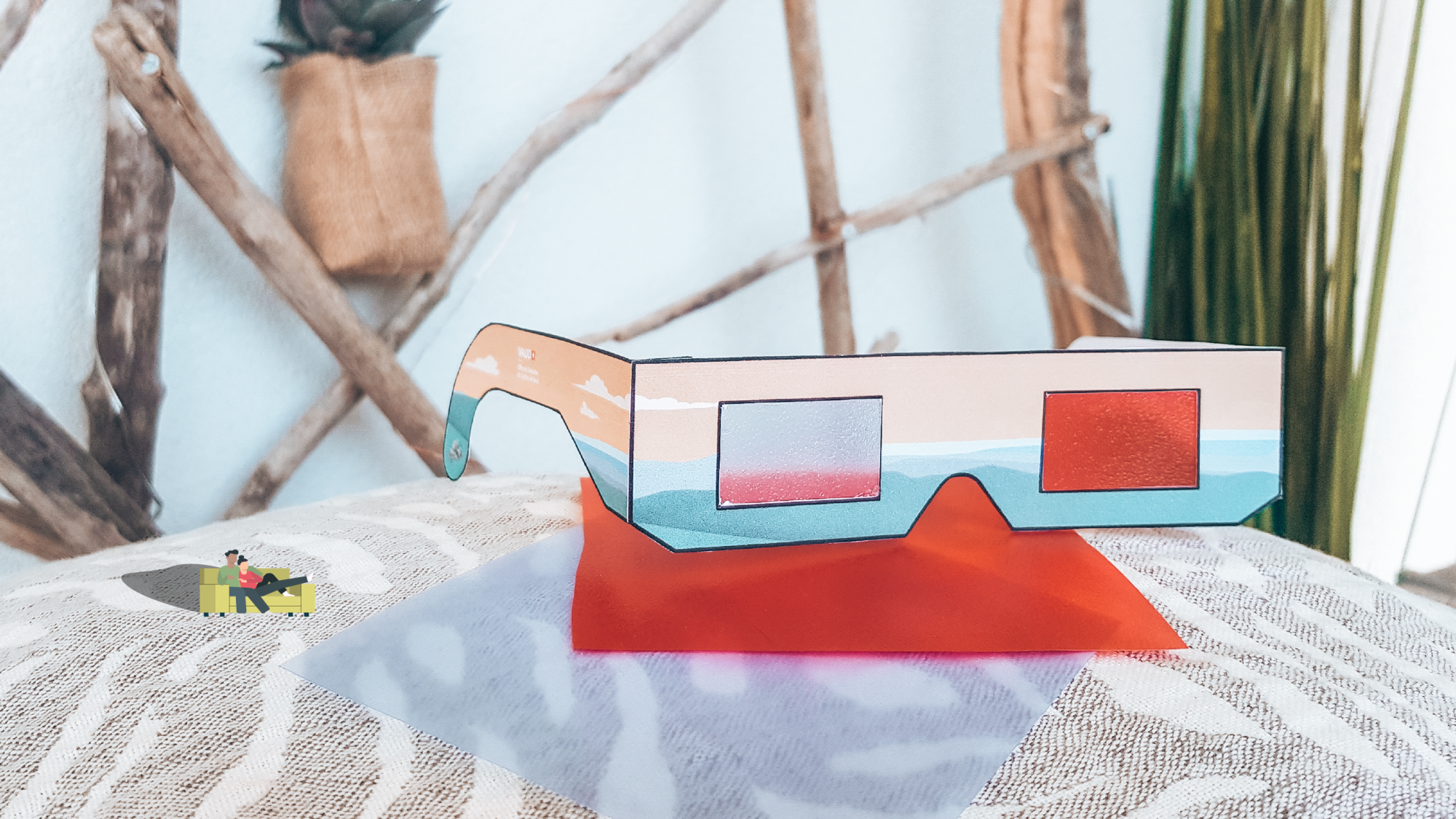 Make your own 3-D glasses!
Follow our instructions:
Print the template
Cut it
For the lenses: Any type of transparent plastic will do the job (cellophane, plastic folder, overhead projector sheet, CD box, acetate film, etc.), then colour one of the glasses in red and the other in cyan with an indelible marker. Red for the left eye and cyan for the right eye.
Glue it together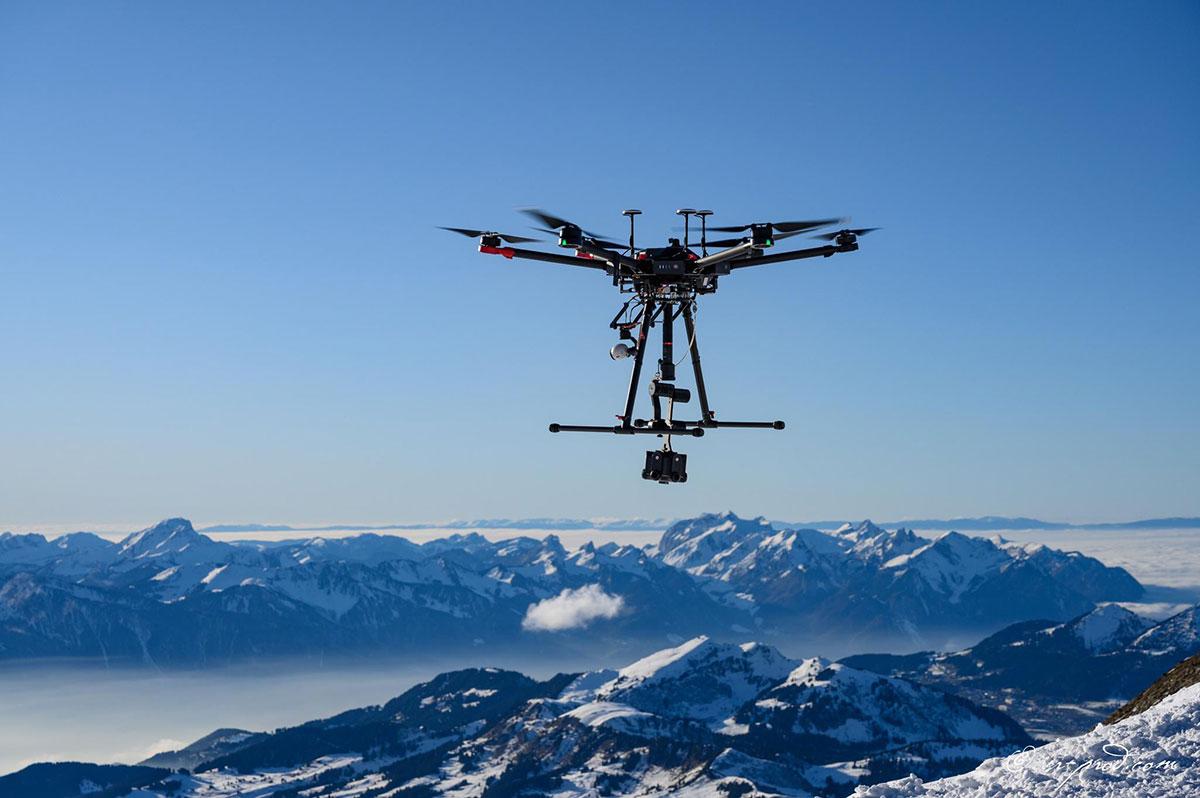 A spectacular technology to promote the canton
Vaud Promotion has been wanting to offer 3-D and 360° content for a while. Thanks to technological advances in recent years and the easy integration of 3-D and 360° films in the main social networks, the time was ripe to take this step.

To do so, Vaud Promotion commissioned NVP3D (Nicolet Video 3-D Productions), a leading Vaudois company in the field of relief-image videos, to create two 3-D and 360° films as well as a virtual tour of the canton of Vaud.

The film crew captured the most iconic landscapes of the canton of Vaud between July and November 2019 with a drone of a size of 1.7 metres that was equipped with a stabiliser and a 360° camera with 6 lenses. The result: very high resolution (8K) images providing an above-average realistic view of the captured landscapes.

Vaud Promotion has also acquired a virtual reality headset to show films at live meetings and demonstrations in its promotion markets.

This kind of video and technology equipment provides an ultra-immersive experience that gains immediate support and turns out to be excellent promotional material.