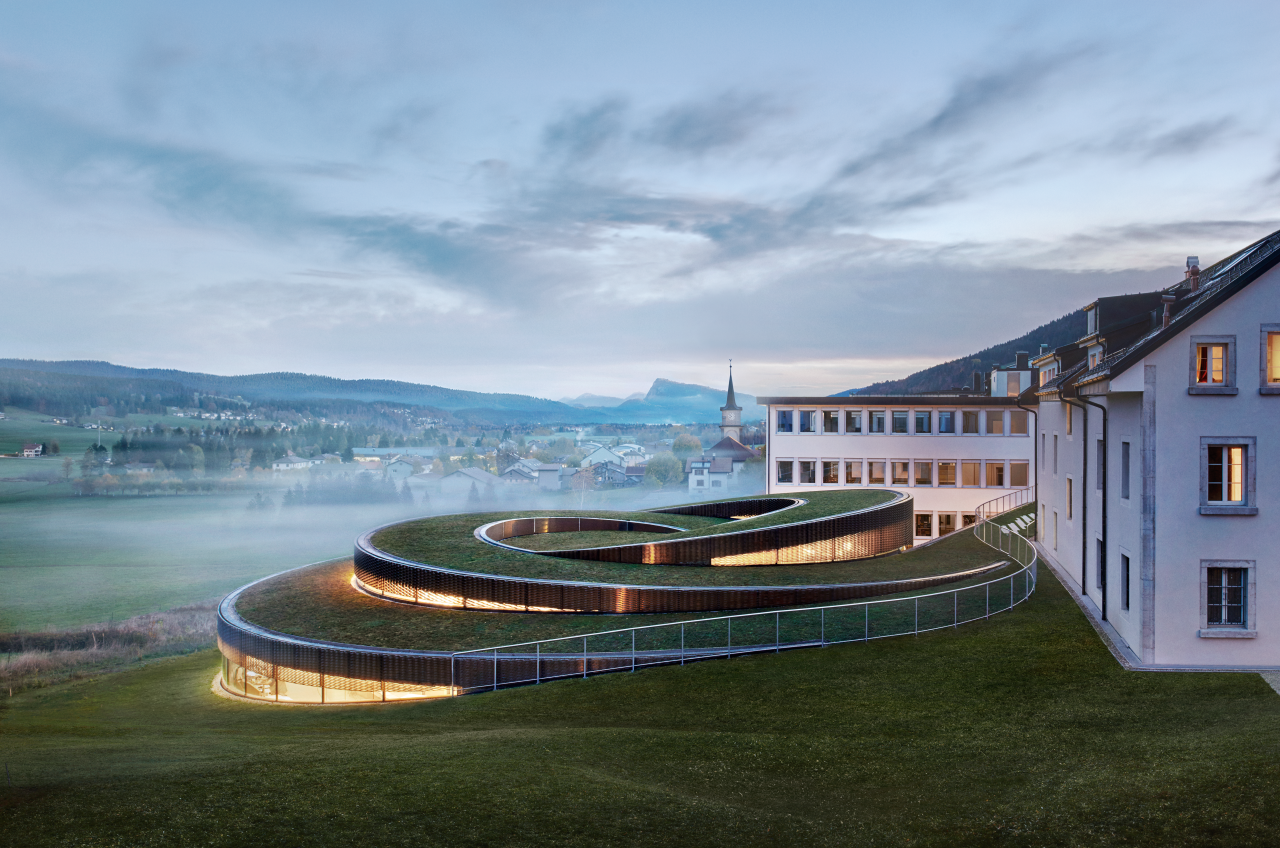 Discover the world of high-end watchmaking in Vallée de Joux
Vallée de Joux is one of Switzerland's cradles of high-end watchmaking. The history of this industry and its founders is exciting.
Looking at priceless high-end watches makes our eyes shine whether we're connoisseurs or not. The precious materials used are sublimated by know-how imbued with finesse and technology. Prestigious brands headquartered in Vallée de Joux have created these miniature works of art for centuries.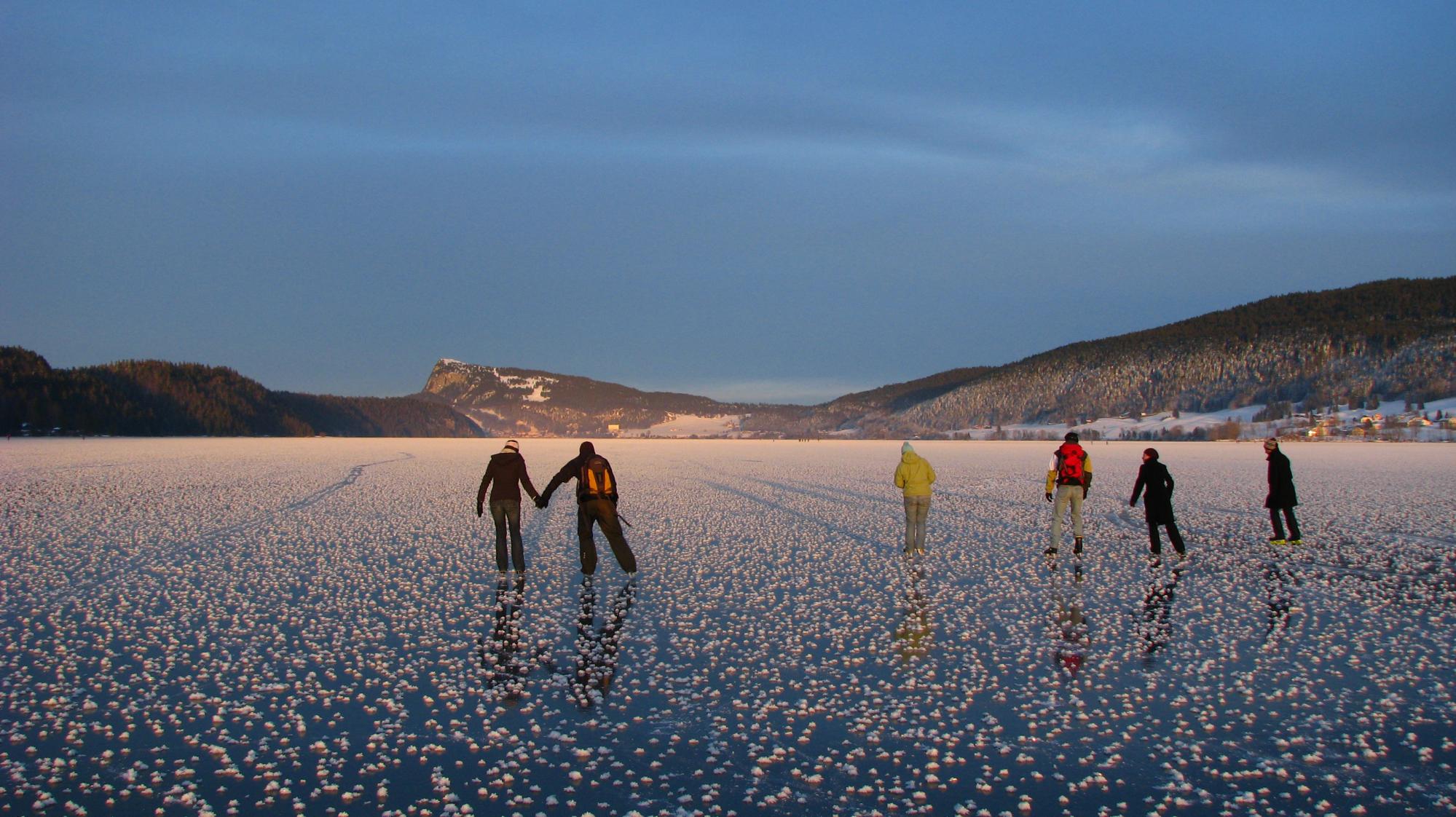 The watchmaking valley: Vallée de Joux – nature and authentic craft.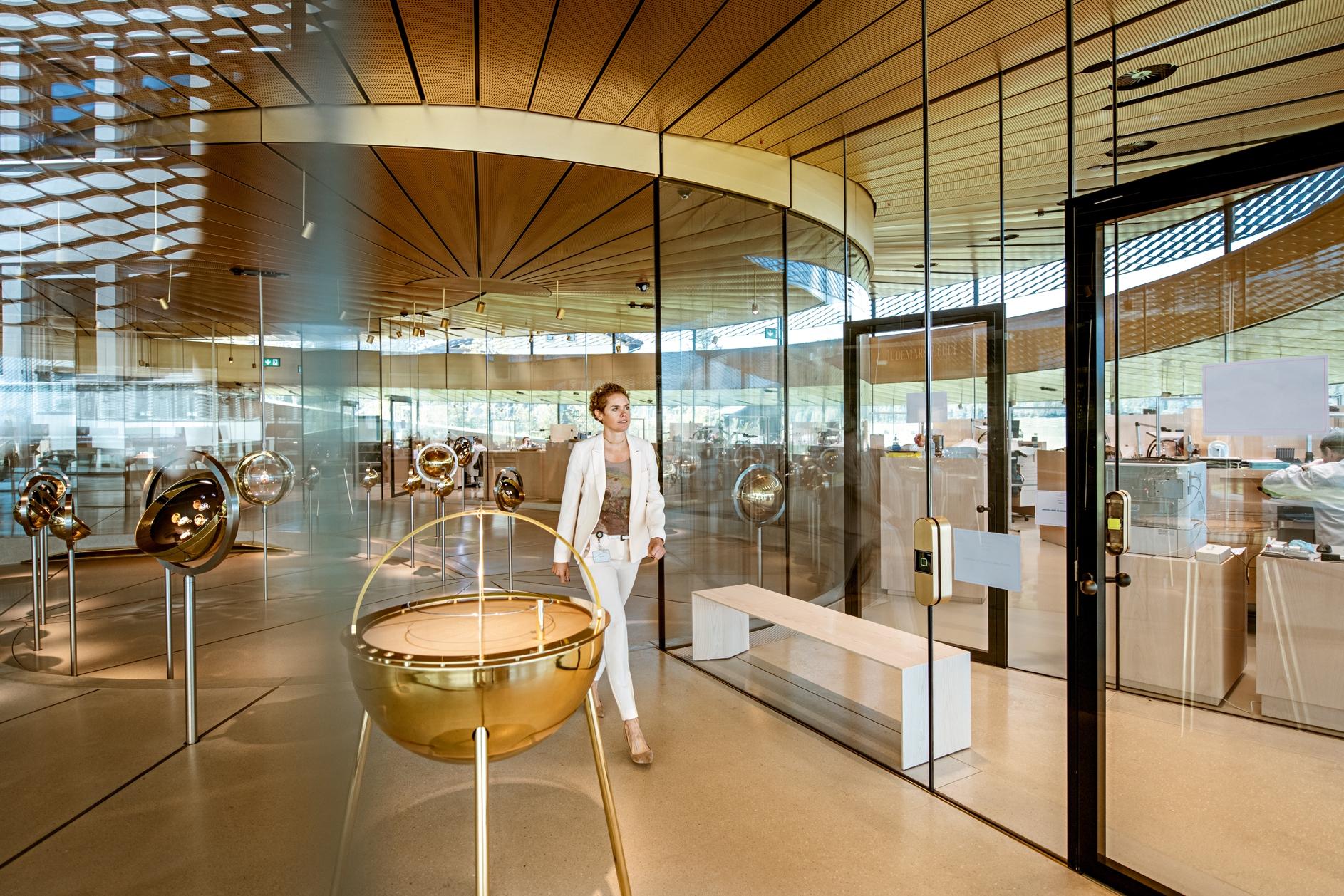 High-end watchmaking in its natural habitat
Vallée de Joux primarily attracts visitors with its magical setting and treasures of nature: Joux Lake, Risoud Forest and pastures that are embellished by dry stone walls. This wild landscape is also home of a secular industry that's part of the region's DNA. The watchmaking factories provide a living for Vallée de Joux. In return, they draw their inspiration from the natural environment. The major watchmaking brands increasingly assert the fascination they spark in us all. This is why the region abounds with guided tours and workshops – providing an opportunity to "touch" jewellery that is often inaccessible. Industry and nature, past and present, mysteries and openness: These opposites have never been so close. They even create an irresistibly attractive harmony of contrasts!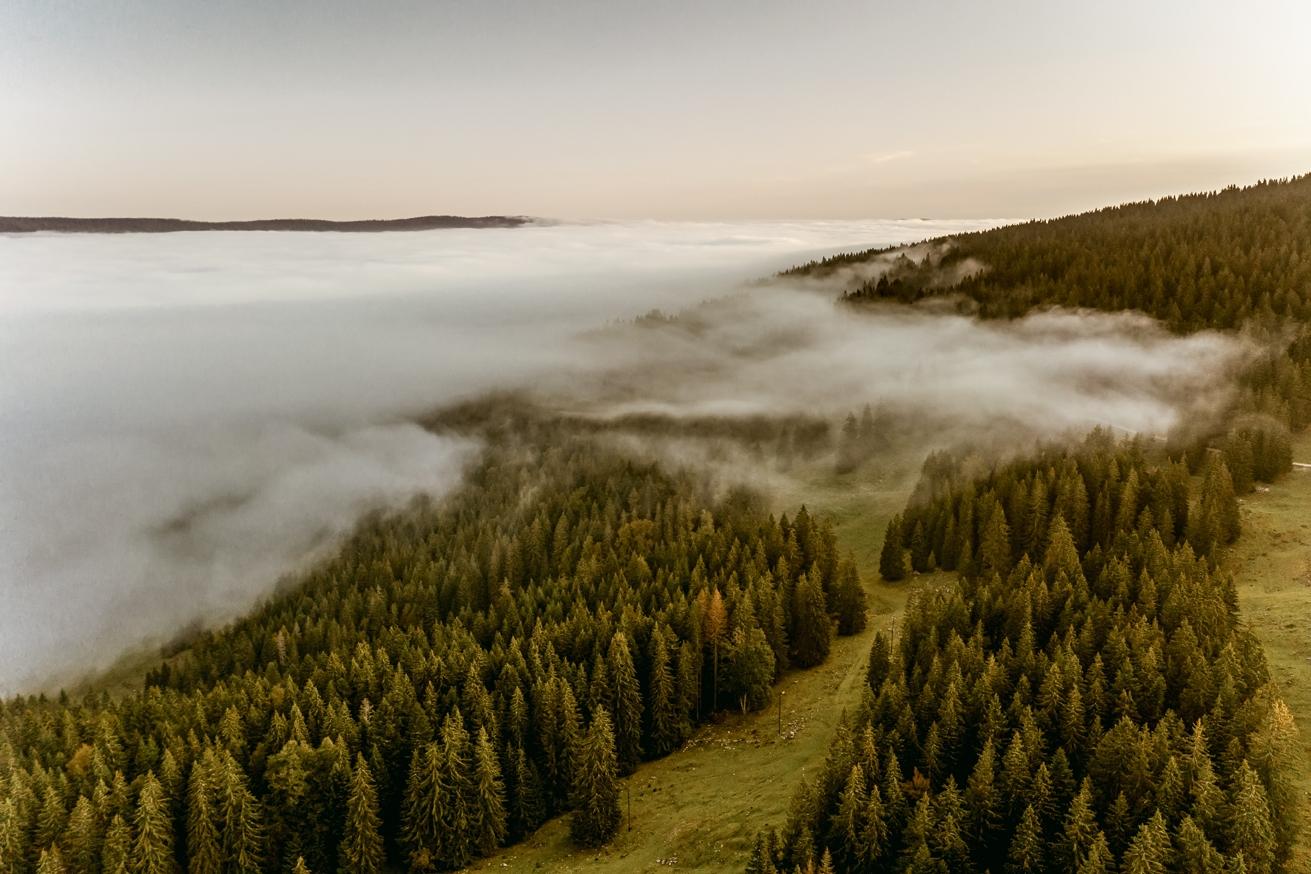 Tours and workshops to immerse yourself in the watchmaking heritage
Espace Horloger is a modern and interactive museum. It provides insights into the history of watchmaking and an understanding of how this industry flourished in Vallée de Joux. Films, touch screens and historical watches show the watchmaking professions and relevant training. One of the objectives of Espace Horloger is to encourage vocations. The Museum also features the international history of the origins of measuring time and how watchmaking developed in the region.
Two of the most famous local brands, Audemars Piguet and Jaeger-LeCoultre, have recently opened their doors to visitors. The Audemars Piguet Museum and Workshop is popular way beyond cantonal and national borders. One of the project leaders, Laurence Rochat, is a native. She's famous for winning a bronze medal in cross-country skiing at the 2002 Winter Olympics in Salt Lake City. Only few people know that this "Combière" (inhabitant of Vallée de Joux) has been working for Audemars Piguet since her apprenticeship in 1995. "Audemars Piguet is part of my life in the same way as sport," says Laurence Rochat.

The Olympic champion is proud of showing visitors around the museum. It features the founders' original workshop that has been linked to a new glass structure with a vegetated roof. "This site represents the values of Audemars Piguet. We won't build the future without the past." This high-end watchmaking brand is in fact the only one that still belongs to its founding families. The Museum focuses on guided tours in small groups only. It features 300 watches and a wonderful specimen: The Universal Watch of 1899 – one of the most complex watches of its time. Fans will soon be able to take master classes where everything started for Audemars Piguet. They may even combine it with a stay in the hotel that is scheduled to be inaugurated this year. A little farther, in Le Sentier, Jaeger-LeCoultre is another bicentennial flagship of Vallée de Joux. Regularly offered tours of the factory give visitors the opportunity to discover the brand's many innovations – such as the finest watch of its time – and its historical models like the iconic Reverso, whose case rotates to protect the dial. Although the names of Audemars Piguet and Jaeger-LeCoultre remain among the region's most reputed, Joux Valley has around 30 companies in the watchmaking sector. To get a complete overview and maybe even be tempted by an exceptional watch, customers are welcome in the Helvetica Horlogerie shop . It displays about 100 brands in different price ranges. Its "Watch Days" concept brings this expertise to the fore, from essential factories to independent craftsmen such as famous watchmaker Philippe Dufour or Olivier Piguet, whose watchmaking initiation centre is always fully booked several months in advance.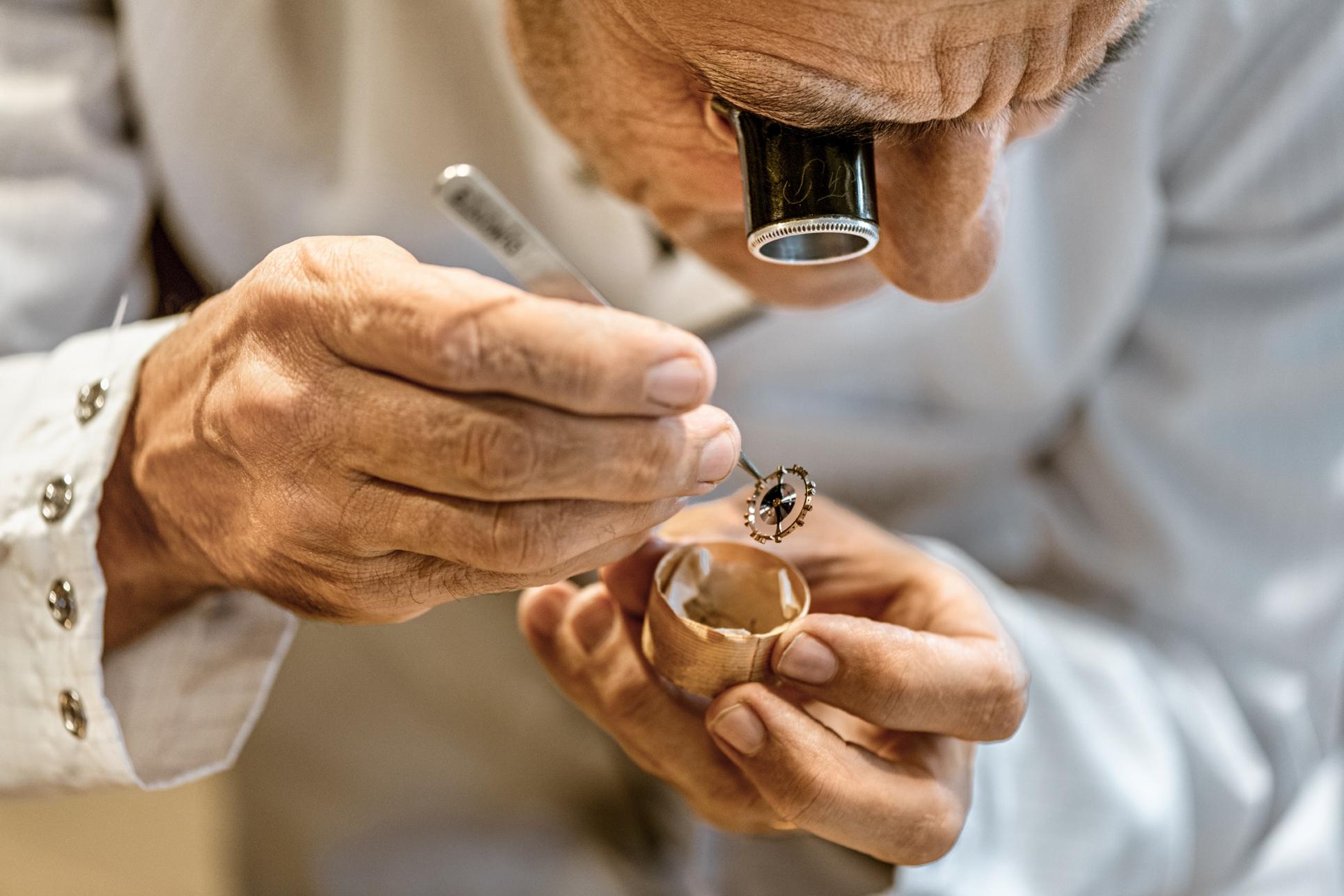 History of high-end watchmaking in Vallée de Joux
The first watchmaking company of Vallée de Joux was founded in 1748 by the native Samuel-Olivier Meylan. He trained in Rolle and Moudon, two of the first watchmaking towns in the canton of Vaud. Around the same time, new regulations came into force at a cantonal level. They aimed to introduce organised networks of specialised subcontractors working from home. The Combiers (inhabitants of Vallée de Joux) saw this as a great opportunity to complement their predominantly agricultural occupations. In addition, it also occupied them during the long winter months with a rewarding and practical activity without having to leave their homes or face the sometimes abundant snow.
The houses gradually changed to accommodate the dual lives of the Combiers-farmers. This is how the so-called watchmaking farms came into being. They are still visible today, featuring their rows of windows on the sun-exposed side in winter. These farmers-watchmakers thus had enough light to work on tiny parts. Shared values and a taste for invention and manual skills made watchmaking develop rapidly in Vallée de Joux. Above all, however, the iron deposits in the region meant that there was a great deal of expertise in the field of metal work. As the deposits were becoming depleted, the Combiers naturally learned how to make increasingly smaller parts and thus acquired an acute sense of tininess.

Over the years, this watchmaking expertise became increasingly reputed. But the Combiers kept working on behalf of Geneva-based watchmaking factories for many years. The Capt family is an example of this. Young David Candaux renovated the watchmaking farm of 1853 to set up his own brand. At the very beginning of the 20th century, one of the most complicated watches of its time was made there. Indeed, Vallée de Joux is the paradise of complication watches. In high-end watchmaking, complications are functions other than the display of hours, minutes and seconds. Complications include ringtones, the famous whirlwind invented here (a rotating cage designed to improve accuracy), chronometric functions and date display (more difficult than one would think since the variation in the number of days in each month and leap years must be considered).
Daniel Candaux, David's father, is an expert of this aspect since has worked on several of the world's most complicated watches. "I've looked at this question in depth! But I don't wear a watch. I have beautiful pictures that's all I have left," he says, laughing and leafing through the pages of his souvenir album. He continues to assist his son in the workshop: "I'm not working, I'm having fun. It's amazing. It never felt like working", he said.
The industry adapted and the factories grew…
Toward the end of the 19th century, watchmaking was in a crisis because of the growing competition from industrialisation and training offerings in neighbouring regions. But the industry adapted, and manufacturing expanded, with the products being sold under their own name. David Candaux comments: "Let's say that everything is made locally." More than ever, the major brands invested in Vallée de Joux, also because it's part of their DNA. Ubiquitous in local life, they were one of the mainsprings of the entire economy. Events, associations and public infrastructure were almost all financially supported by these companies, which had more employees than there were inhabitants in the region. In order to guarantee them a skilled workforce, the Technical School of Vallée de Joux was inaugurated in 1901.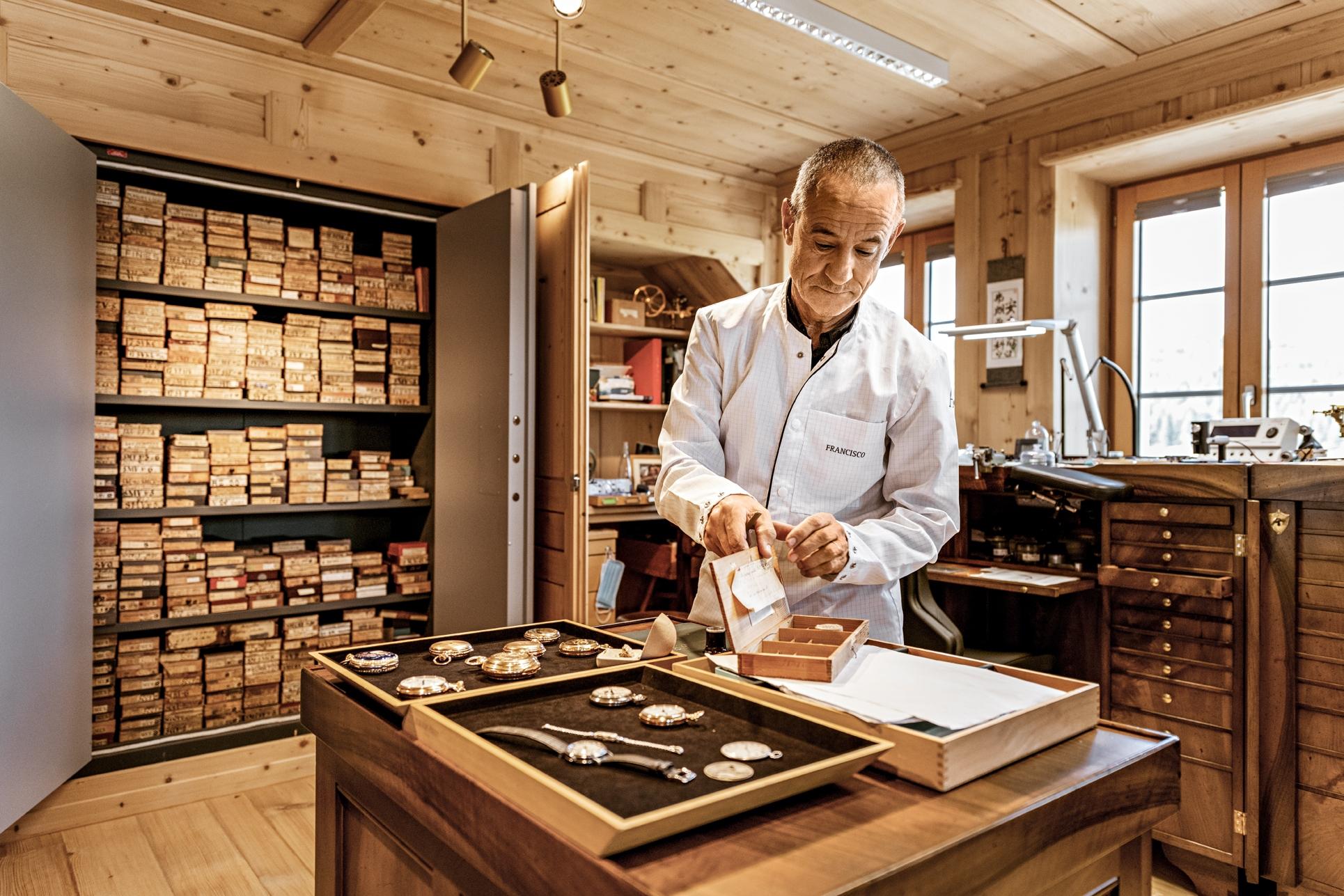 Vallée de Joux, a harmony of contrasts
, the cradle of high watchmaking, invites visitors to take their time. There is so much to do in this region that it's better to plan for a stay of several days to take in the harmony of contrasts here. Immerse yourself in the watchmaking world, take a hike in Risoud forest, explore the or take your bike along Lake Joux: This is only a glimpse of the multitude of activities awaiting you. To make the most of these leisure offers, don't hesitate to encounter the inhabitants. Known for their unique character, they are very attached to their land and, at the same time, open-minded. They share these values with the watch factories they all know. They are more likely to open up around a few local specialties such as Vacherin Mont-d'or AOP, mountain Gruyère AOP, Gentian brandy and fish from Lake Joux. All these products are best enjoyed on site to provide a unique taste experience.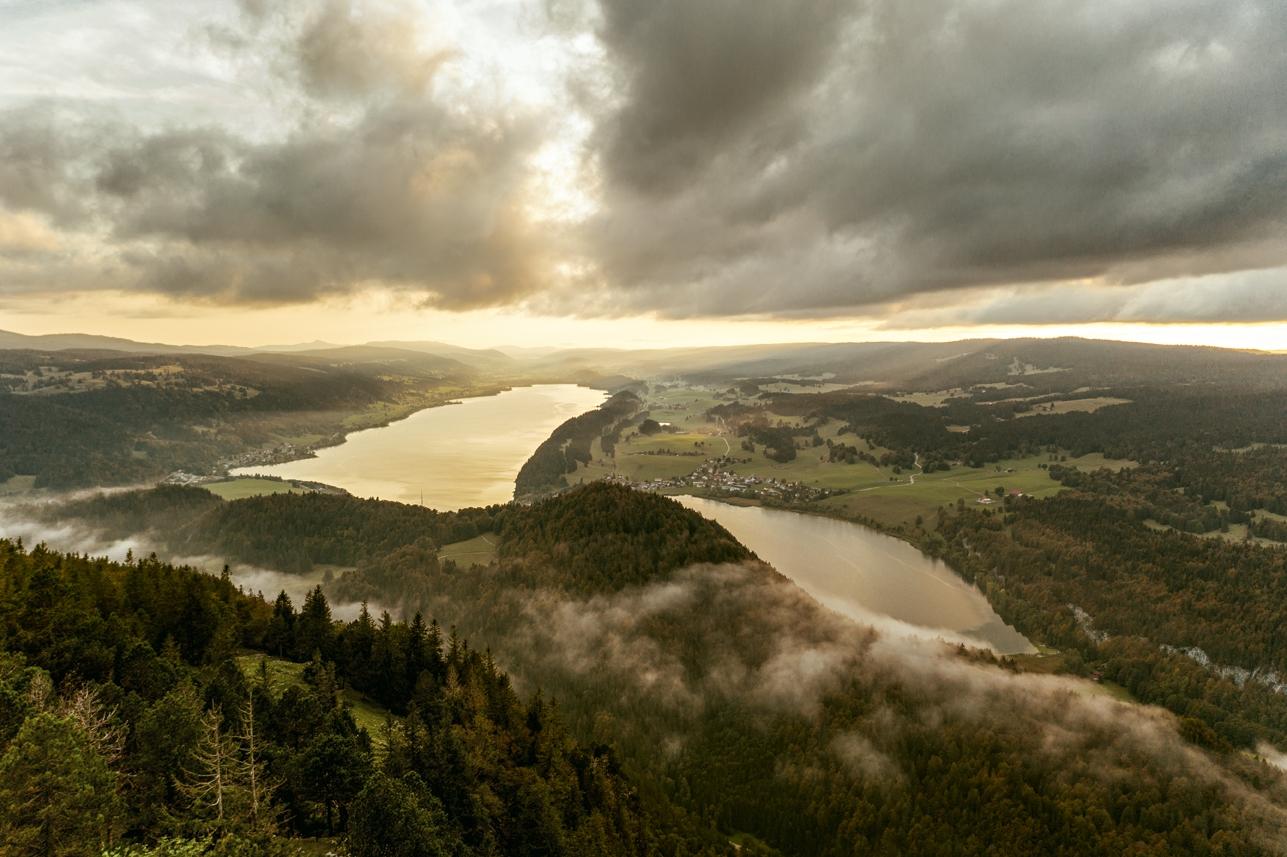 A bit of Vallée de Joux on the wrist of famous hosts
A piece of high-end watchmaking is more than just a watch. Since the beginnings of this technological and artistic know-how, world-famous people have all displayed a Swiss watch. Already in 1783, Neuchâtel-based Abraham Louis Breguet made the most complicated pocket watch of his time for Marie Antoinette of Austria. Like many complicated movements, the ones of this watch were made in Vallée de Joux. Breguet now markets a replica of this mythical model. After Marie-Antoinette, Louis XVI, Napoleon Bonaparte and Winston Churchill all owned Breguet creations.
Many years later, the Swiss Omega brand was able to meet NASA's specifications and designed the "Moonwatch", which was used in the six lunar missions. It owes its calibre to the Piguet brand in Vallée de Joux. After the moon, some of the Valley watches also visited the bottom of the oceans. Commissioned by the French Navy in the 50s, Blancpain's "Fifty Fathoms" dive watch is best known for being worn by Commander Jacques-Yves Cousteau in "The Silent World".
Over time, the watch brands realised that associating their products with personalities or showing them in films were the best publicity. So, Diane Kruger, Jean Dujardin, Al Pacino and Eva Mendes sport Jaeger-LeCoultre models, Brad Pitt has a Blancpain watch, while Serena Williams, Patrick Bruel, Stan Wawrinka, Arnold Schwarzenegger and Lionel Messi are among Audemars Piguet's official ambassadors. They regularly pay Vallée de Joux a visit, which is kept under wraps, though. The only sign that the inhabitants notice are the flags at the entrance of the watch factories that display the colours of the homeland of the host of the day.