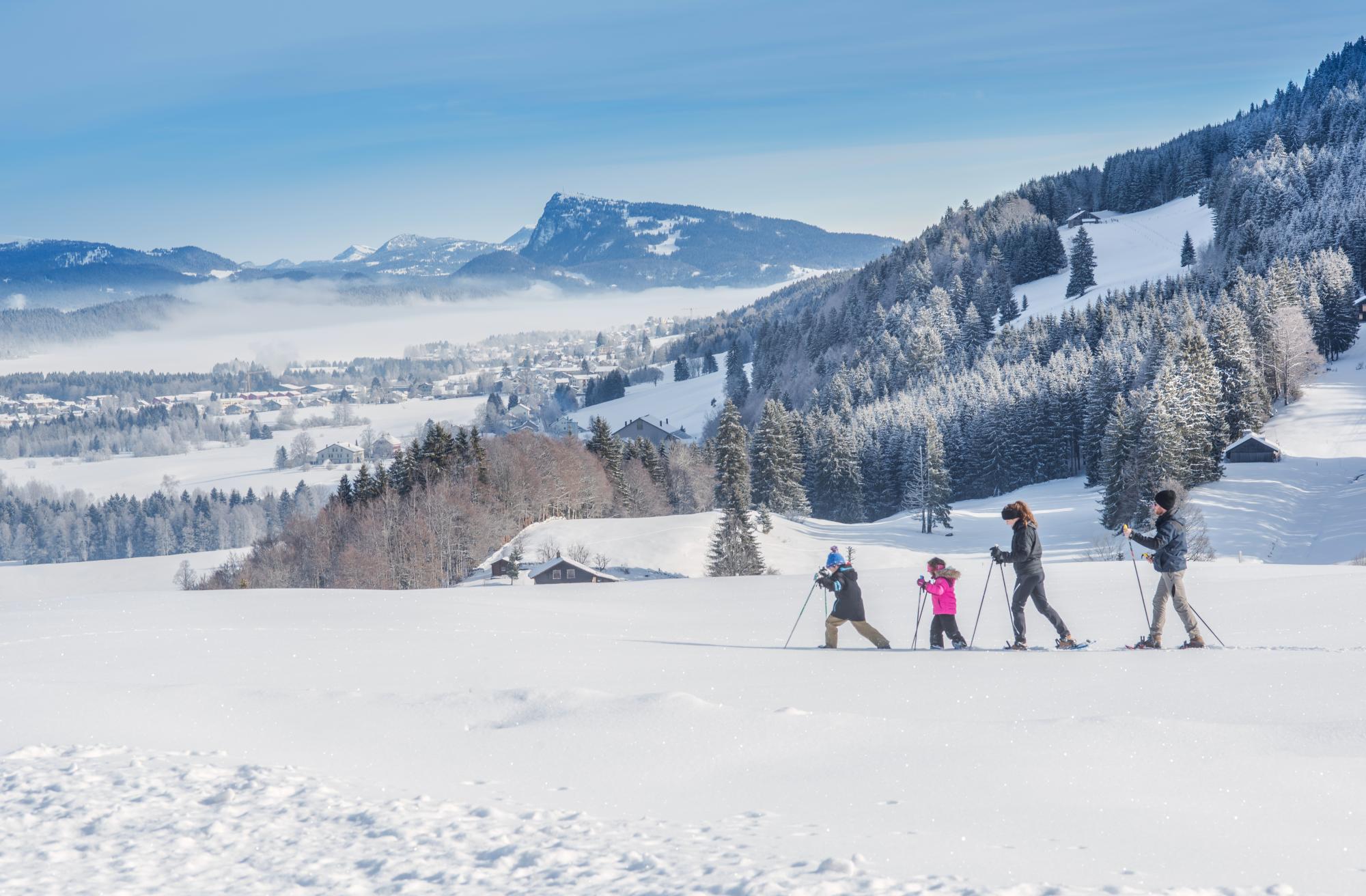 Skiing and winter fun for the whole family
Get the most out of winter
When airy snowflakes start falling, fluttering from here to there and gently embracing the ground to form a thick white coat, we get nostalgic. While snow is a children's realm, it's also a source of lots of fun with the family. Here are some ideas for you.
Downhill skiing is – of course – the top favourite. Isn't it your dream as a parent to pass on your passion for this sport to your children to share wonderful moments in the great outdoors? But there are many other recreational activities such as cross-country skiing, sledding, ice skating, hiking, and snowshoeing. The canton of Vaud abounds with routes that are suitable for families, whatever the age of your children.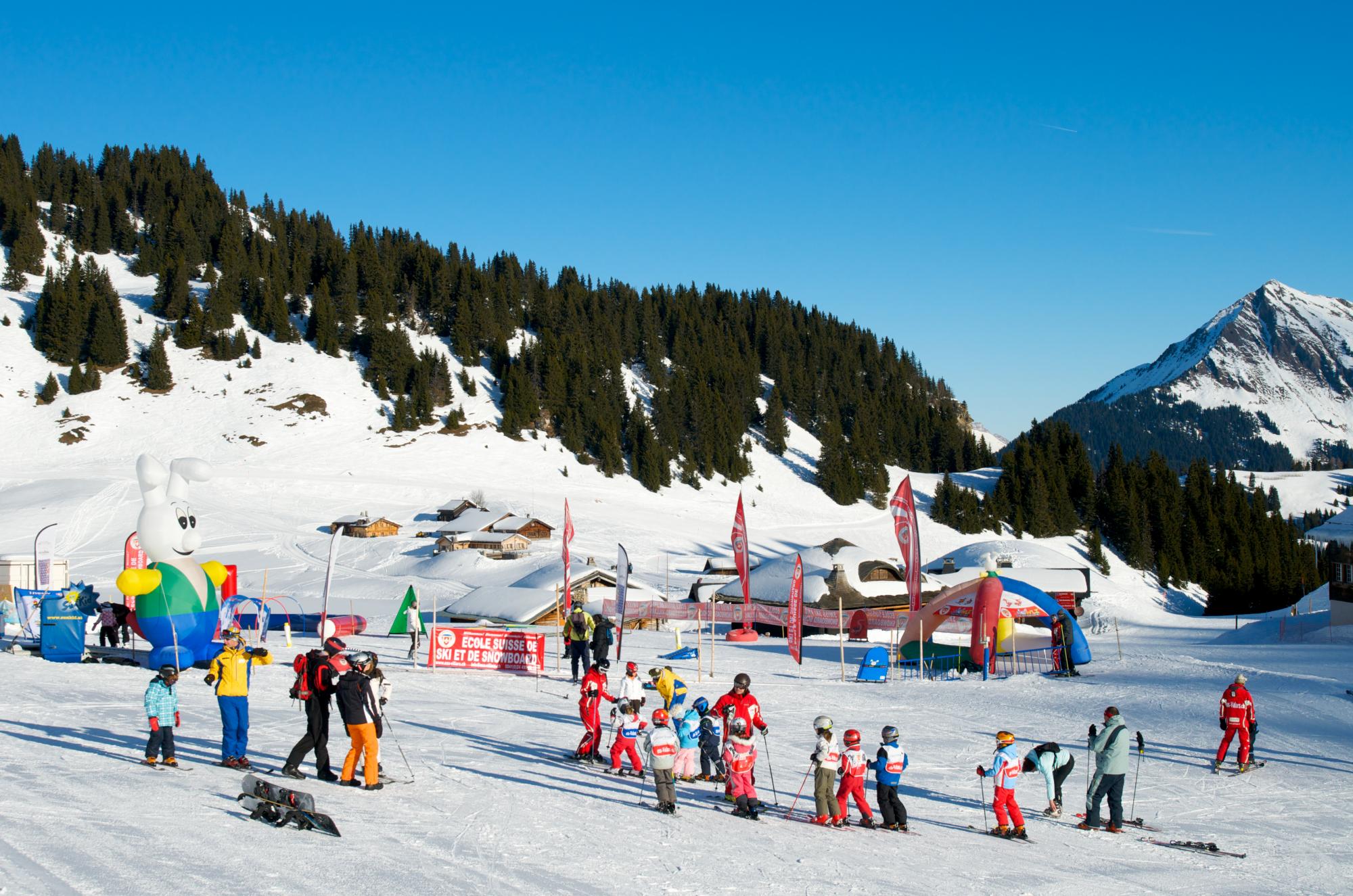 They can barely stand up and already they have two slats fixed to their feet, trying to maintain their balance as best they can. The Vaudois resorts are equipped to offer the little ones their first experience with winter sports in a fun way. The recreation area of Frience promises unforgettable moments thanks to its wide slopes, its sledge zone and its ski-lift that is unique in Switzerland. In the Pays-d'Enhaut , the Barbapapa area will appeal to young sledding fans, while the Jardin-d'Oex Neige and its leisure park will delight aspiring skiers. A few steps from the snow gardens of Les Mosses and Leysin, the Vallée Blanche awaits families in a fun and secure area. The Trélasse on the ridges of Jura is a small winter paradise. Do you like walking in the snow? Some trails are large enough to pull a sledge.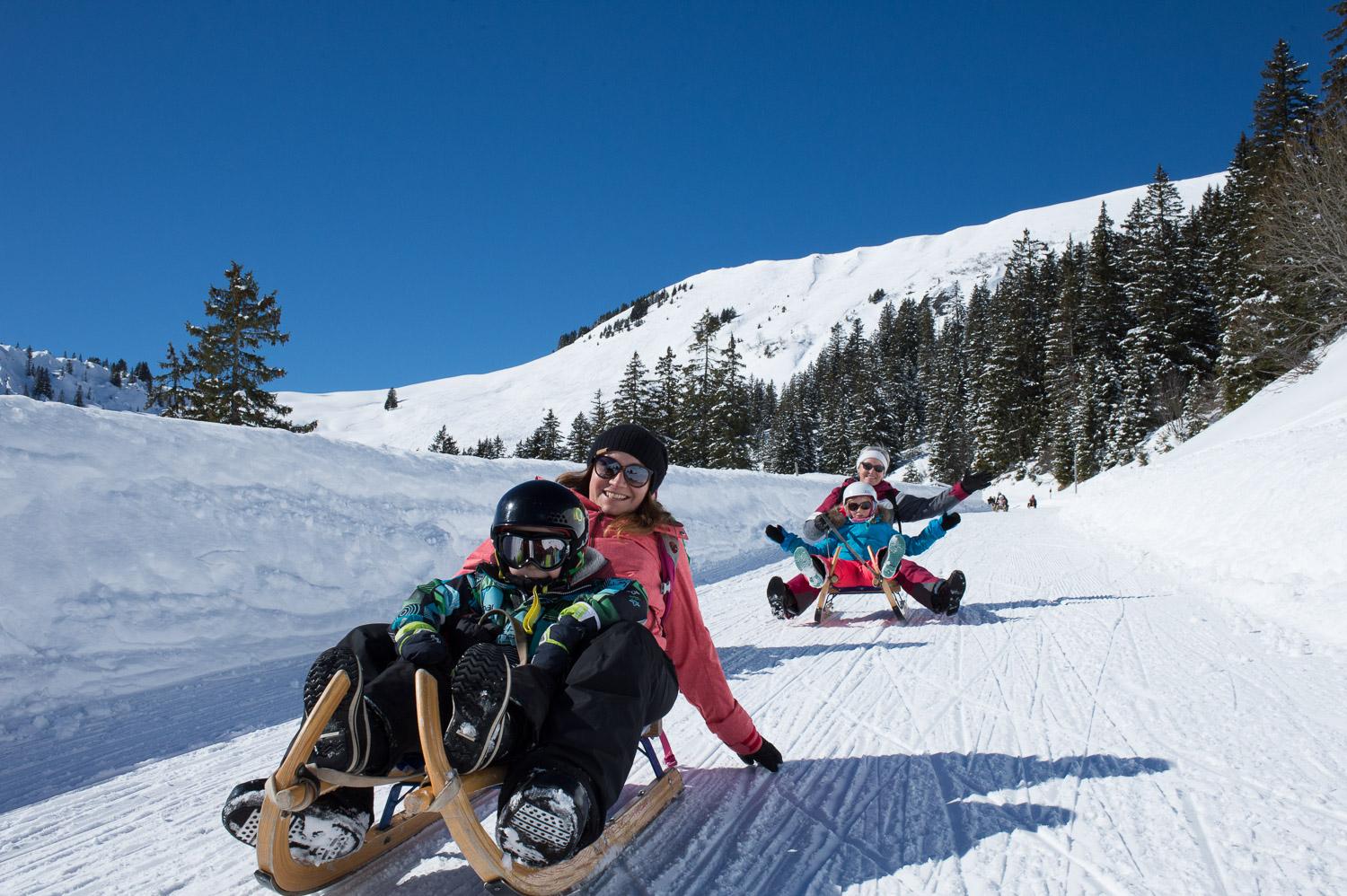 The autonomy of your children develops at the same rate as the scope of possibilities. Present throughout the canton, the Swiss Ski Schools look forward to transmitting all its expertise. Want to experience skiing differently? The sled trails of Les Diablerets and Les Avants as well as the frozen lakes of the Vallée de Joux and other ice rinks promise memorable fun and magnificent downhill runs! At the Col des Mosses or in Les Diablerets, dog-drawn sled tours are a great way to discover the snow-covered landscapes with your family. In Gryon, they can even practice Skijöring, which is an activity combining skiing and horse-drawn carriage. Do your kids love to play outdoors? Hiking, cross-country skiing or snowshoeing are available everywhere.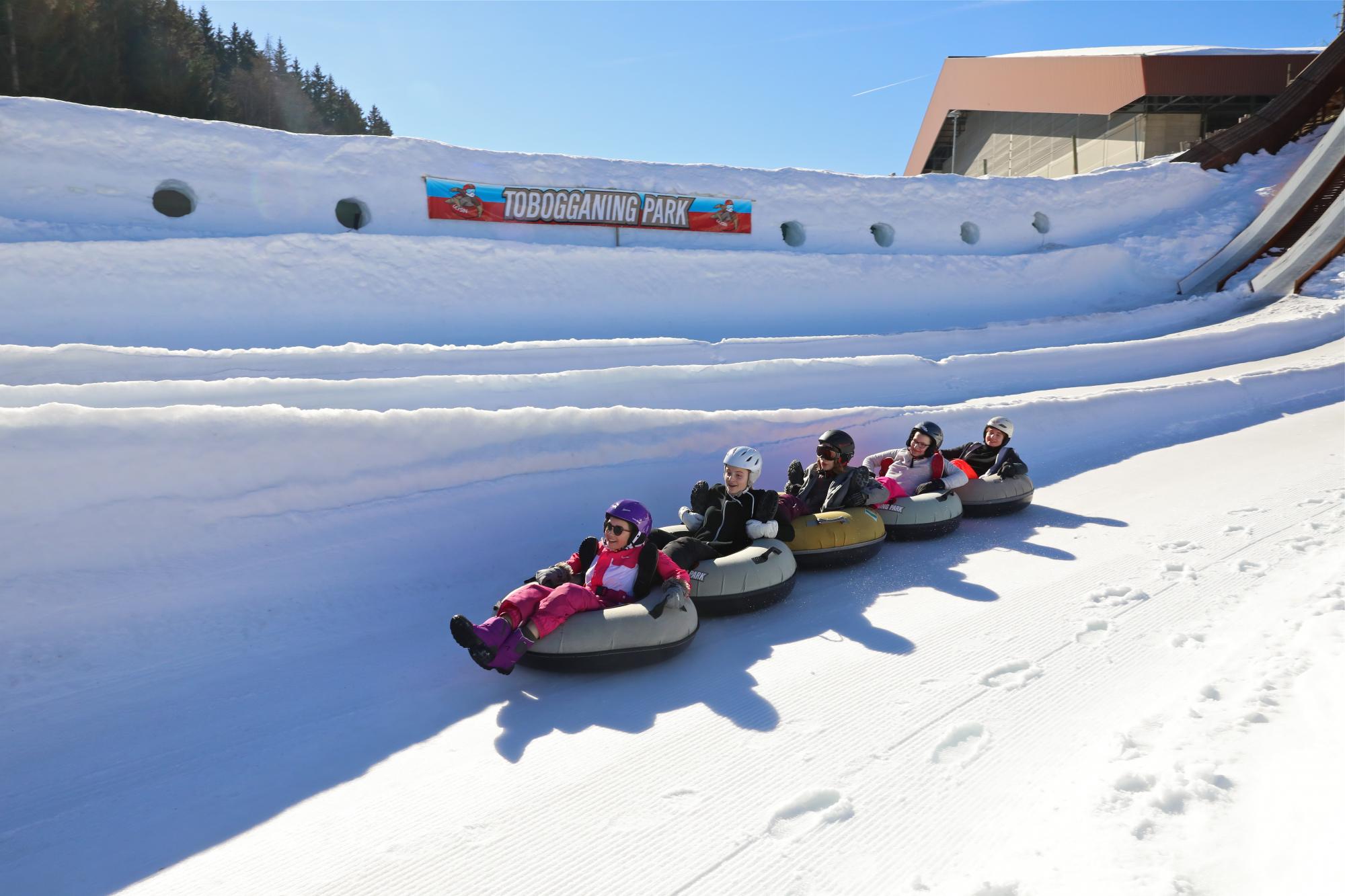 Vast horizons and crazy emotions