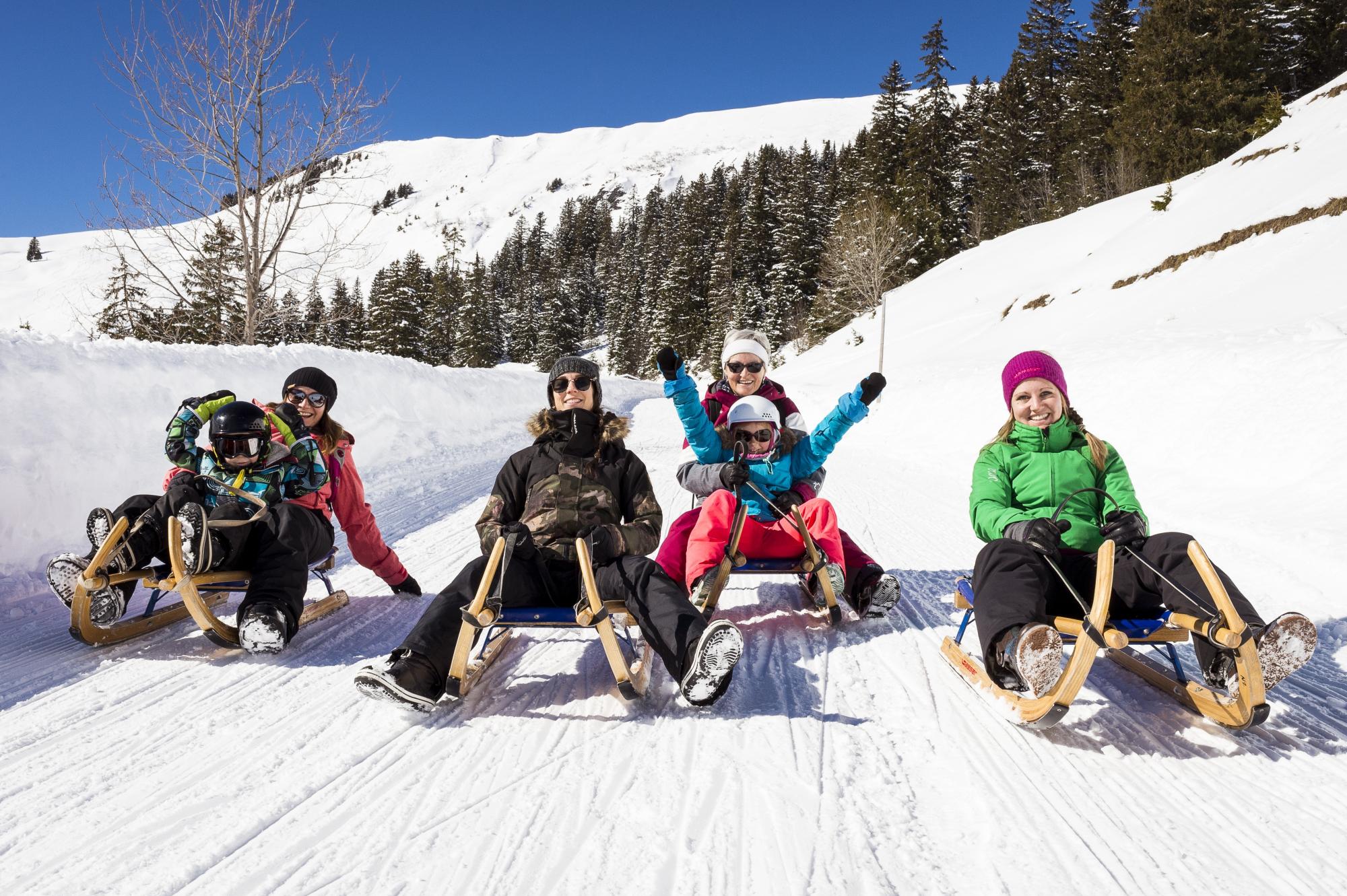 Winter recreation for children and adults
Children get excited just hearing the word "snow". They immediately rejoice in putting on their snow suits and mittens to go out and build incredible igloos and have snowball battles. The Vaudois resorts have created entertainment and sports activities especially for your children.
If you want your offspring to follow you on the ski slopes soon, it's a good idea to let them discover the fun of skiing right away. The snow gardens are a little paradise for aspiring skiers because they're equipped with learner-friendly infrastructure and are sometimes even next door to amusement parks. But snow has much more to offer: Recreation areas and snow parks, classic sled runs that can be used with a classic sled or on an air tube, as well as safe areas for family skiing. Do you like the sense of calm that the snow-covered Alpine landscapes instil in us? Cross-country skiing, hiking, snowshoeing, and outings on dog-pulled sleds are all possibilities to immerse yourself in a wintry fairy-tale world. Frozen lakes provide fantastic ice-skating spaces, unless you prefer one of the many traditional ice rinks in the area.