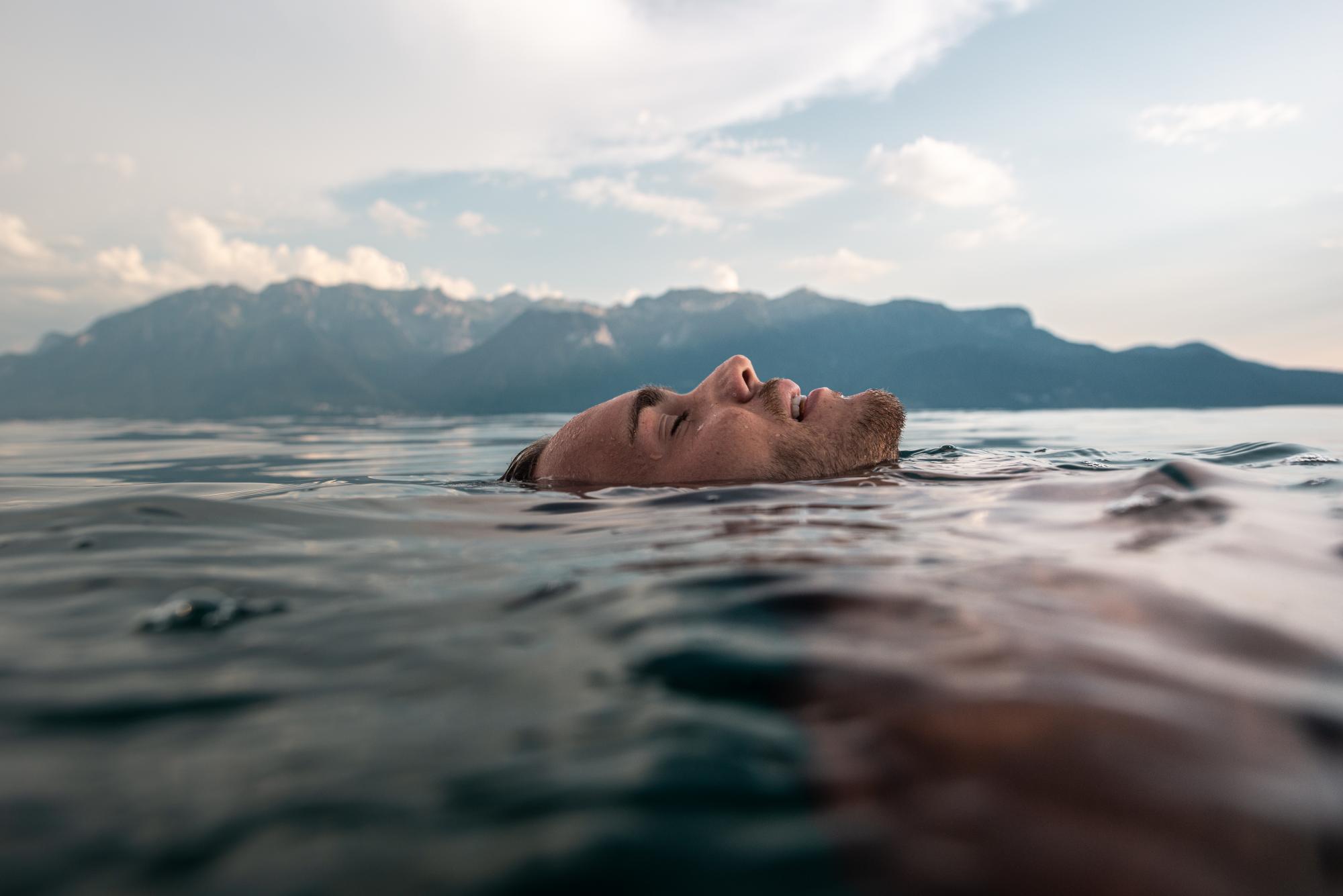 Let's cool down!
When the temperature rises, there's only one solution: Put on your bathing gear and enjoy the cool water!
This summer is going to be hot! Good! You're keeping cool about the rising temperatures because you've planned a holiday in the canton of Vaud. And what an excellent choice that was! The canton of Vaud is one of the regions that has the most lakes and rivers in Switzerland. So, it offers plenty of opportunities to cool down. Forgot to pack your swimming gear? Not to worry! Getting into the water isn't always necessary to reduce your body temperature by a few degrees. We have good tips for you for excursions to mountain lakes and streams in bucolic forests. Let's go, let's chill!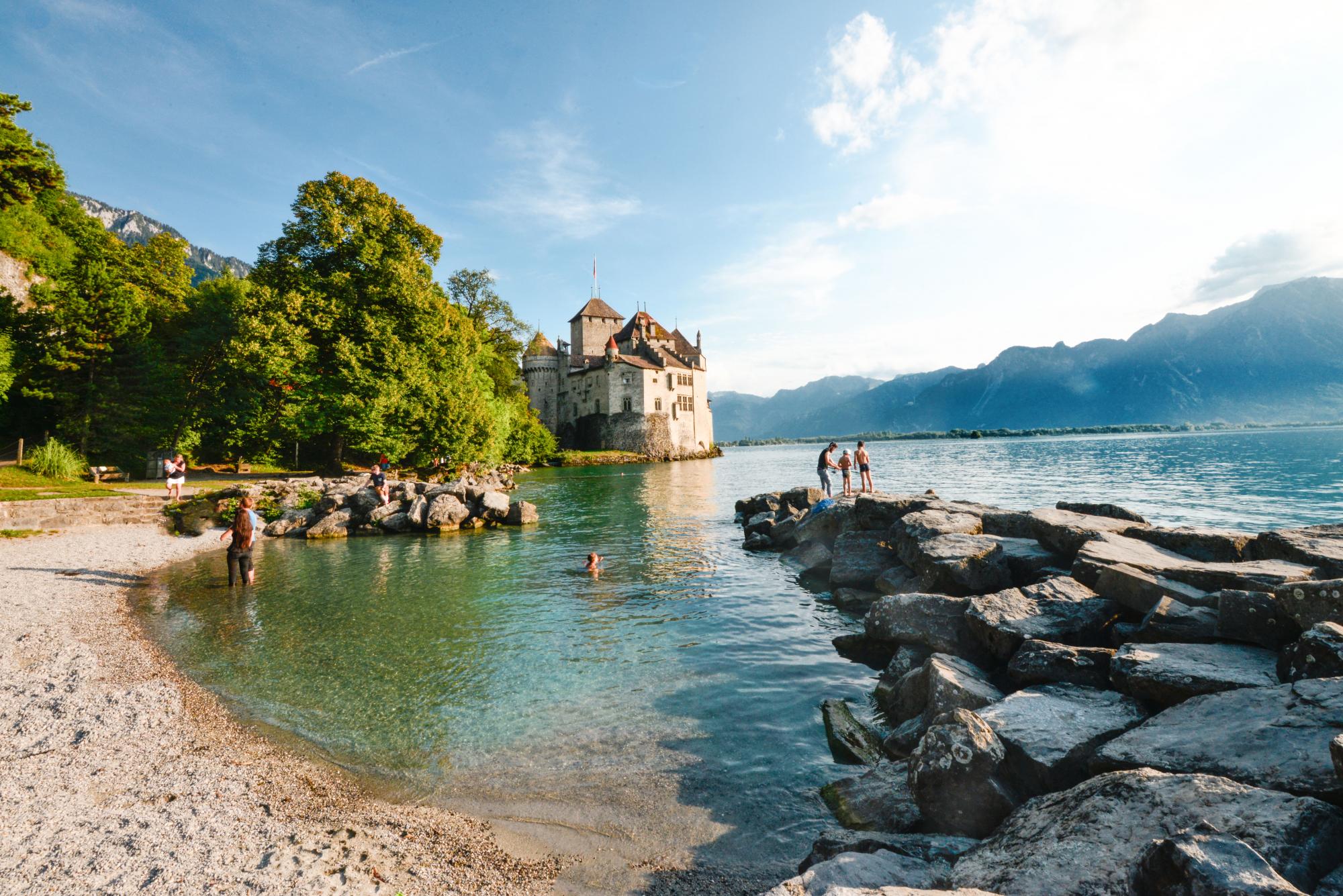 It's very hot, it's the middle of the summer and you need to cool down. It's like a reflex that permeates your entire body. You've already tried ventilators, fans, atomisers and even air conditioning, but nothing helps. No problem, you're in the canton of Vaud! You'll find countless opportunities to really cool down. Imagine: In the shade of a forest, the thermometer already drops by a few degrees and offers more pleasant temperatures. You hear relaxing birdsong and then the sound of a nearby stream. It's as if the water was already on your skin to cool it down! Close your eyes and imagine a Vaudois lake and its idyllic beach. That's right: Our lakesides also boast beautiful beaches! The birdsong is slightly dampened by the laughter of children and a few vacationers who have come to swim in this heavenly setting. You imitate them. The temperature of the water feels somewhat shocking on your hot, sunny skin. After a few seconds of adaptation, you finally take a deep breath and immerse yourself in this much sought-after cool. The effect is even more striking if the lake is a mountain lake. Have you been inspired? That means you're in the right place! Find all our tips for spending a summer at the perfect temperature!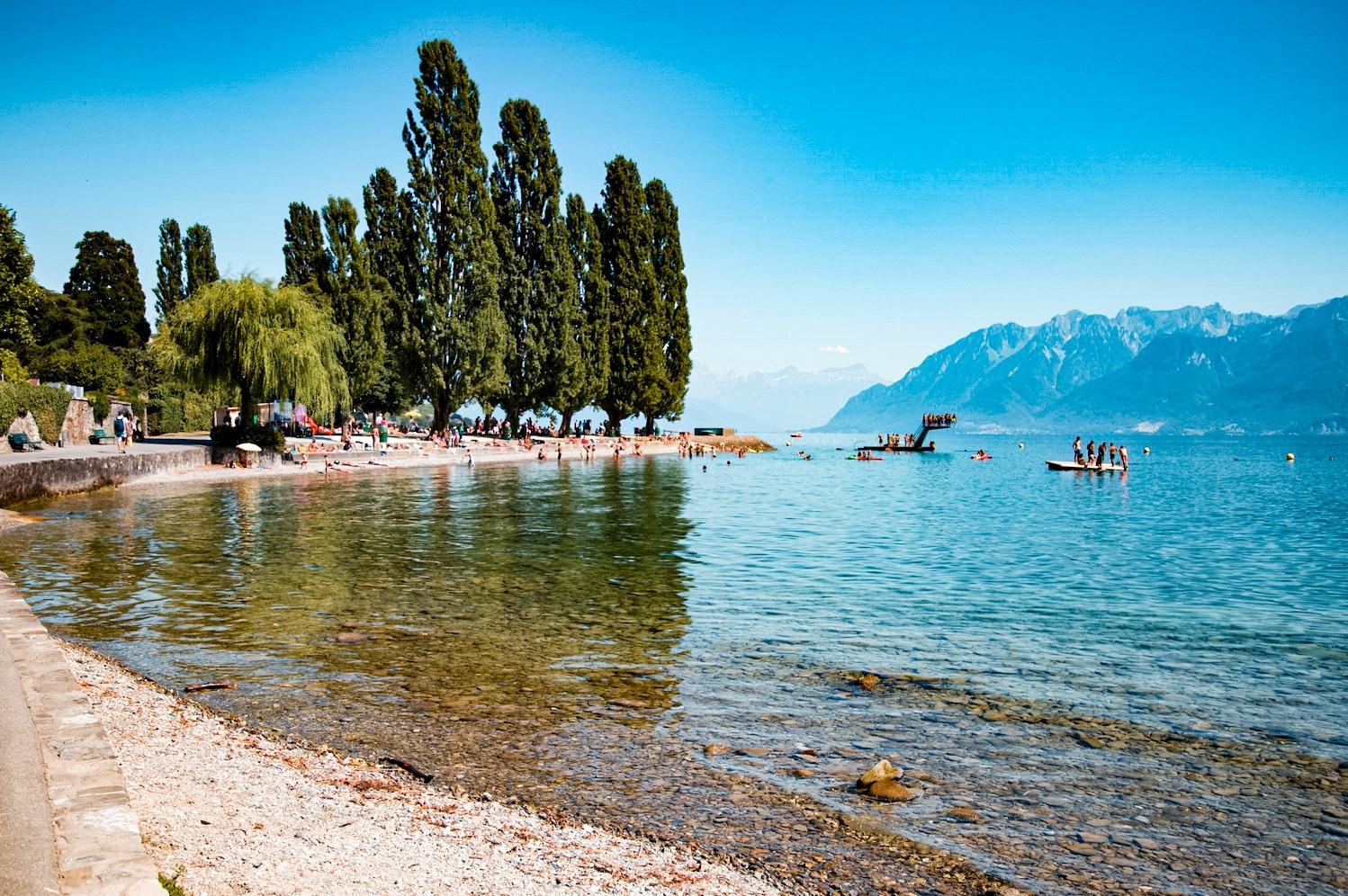 Swimming at the lake or at the pool
The temperature rises, but you still want to stay in the sun. Its beneficial rays boost your morale and vitamin D level. It's so pleasant after all those months spent in the stuffy atmosphere of your office... You just want to lie down, possibly with a good book or a drink with ice cubes and get as many sunrays as possible. To enjoy them to the full and not get sunburnt, you have to intersperse your sunbathing session with a few strokes in the lake or pool every now and then. What's more, that sort of rhythm is ideal if you have your offspring with you. They will have fun in the water while you enjoy your dolce farniente. All that's left to do is to find the perfect spot. Do you prefer lakes or pools? Why not both!? At the Bellerive swimming pool in Lausanne, there are three pools, one of which is an Olympic one, right on the shores of Lake Geneva. So, you can do your lengths in the pool and even dive from the 1 to 10 metre diving boards. Combined with a few strokes in the lake. For a little more tranquillity, the more intimate beaches of Lake Geneva welcome you at Montreux Riviera, La Côte and on the shores of Lake Neuchâtel. Pardon? Beaches in Montreux and Yverdon-les-Bains? Sure! And they're tops!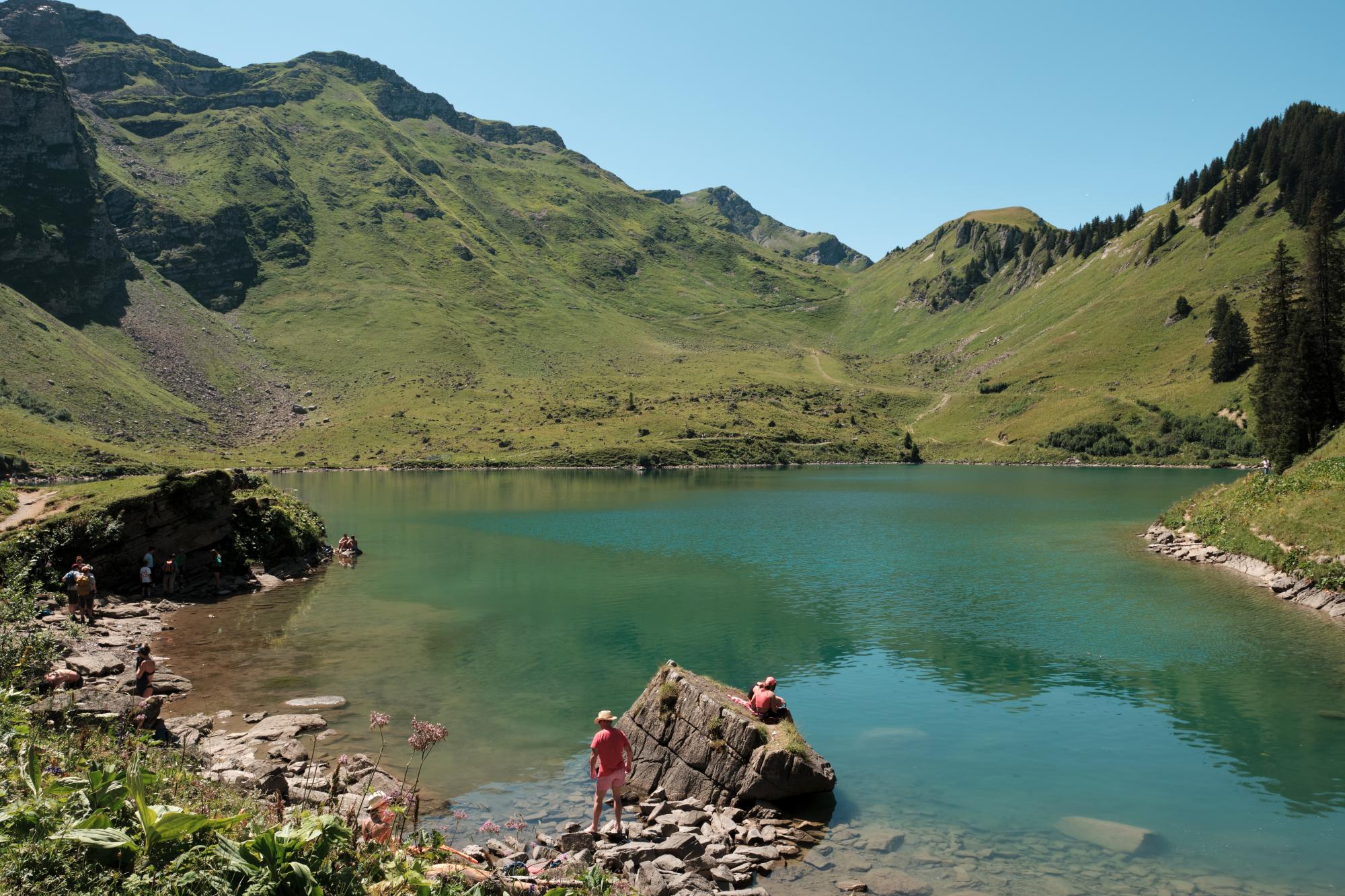 Swimming in a mountain lake
You still want to enjoy the sunrays, but you wouldn't mind a small breeze to cool the heavy atmosphere in the middle of the day. The solution: go higher up! Throughout our life, we have heard that there are two types of people: Those who spend their holidays on the beach and those who prefer the mountains. Well, the canton of Vaud combines the two, offering mountain lakes that you can swim in! The journey is part of the experience, whether you choose to get there by car or train. You'll travel through natural and bucolic landscapes as you wind your way to your destination. After a short while, you've reached your destination already. Wow! This mountain lake is so beautiful! Never before have you seen a lake of such a deep blue hue! And the verdant and mountainous setting highlights the beauty of the lake even more. You'll feel cooler instantly in this natural setting. That's also thanks to that little breeze. Sit back and enjoy! Your weekend in the canton of Vaud will be relaxing and refreshing, just the way you like it!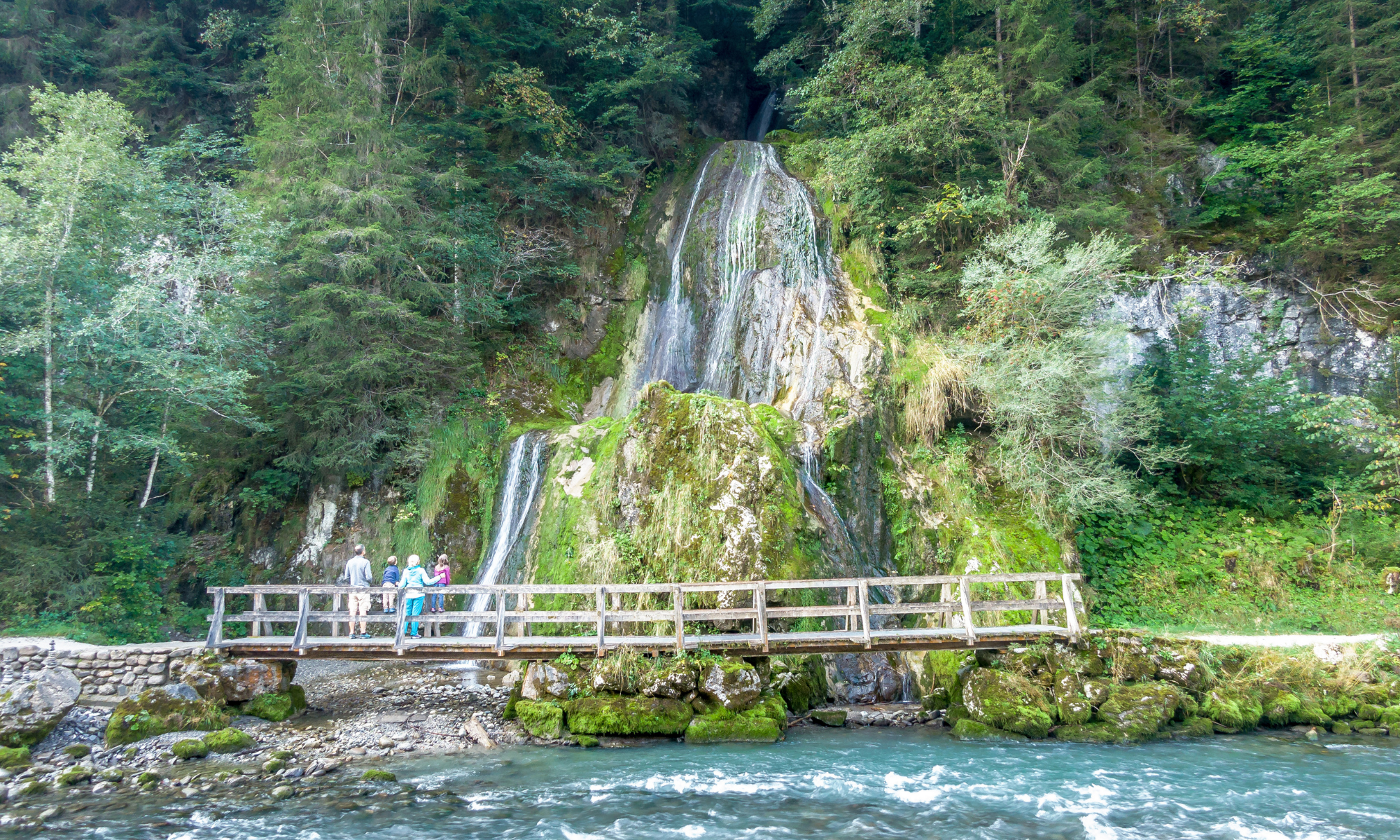 Gorges, rivers and mountain waterfalls
You have reached your limit. The sun you enjoy so much starts to be too hot for you, especially in the middle of the day. You want to preserve your skin from its burning rays and you're so right! Shade is now all you want, but not by staying indoors. Such a dilemma! Again, the solution is completely natural: Trees will become your best friends. Even better when they feature a gently babbling brook of even thunderous gorges! To find these cool oases, you'll have to go off the beaten track. But since everything is within easy reach in the canton of Vaud, you'll find your way around easily. You'll quickly leave the big roads behind you. It's amazing how close towns and the countryside are in Vaud. Just a stone's throw from Yverdon-les-Bains, Morges and even Lausanne, exceptional nature spots offer you a complete change of scenery! They provide a cool break in the middle of summer. Gorges and waterfalls are particularly popular. Rushing against the rocks, the water creates a mist that cools your entire body. Have a heart and dip your feet into the water for an even more refreshing experience!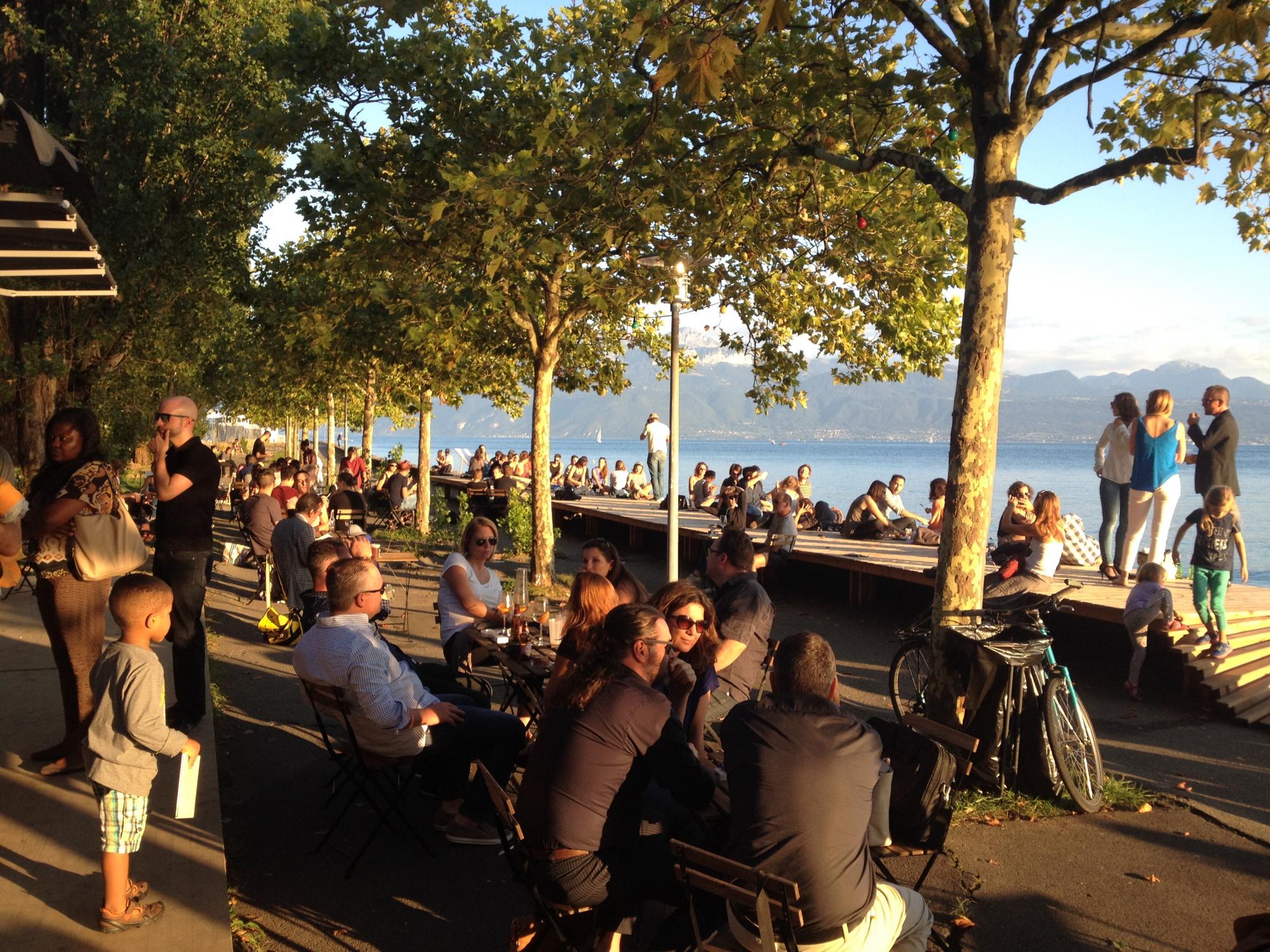 And... trendy bars in the canton of Vaud!
Whatever the programme and level of chill you have chosen, your day cannot end without enjoying the Vaudois art de vivre. In summer, there are beach bars all along the shores of the lakes. These trendy bars bring together workers, students and leisure guests who come to cool down in a relaxed atmosphere. Exactly the kind of place you need for your Instagram feed. The Jetée de la Compagnie in Lausanne, the Payes baths in Vevey, La Coquette in Morges and the beach restaurant in Nyon are the most iconic of them all. This is where you'll find cool and trendy cocktails, often made with local products. What's more, local specialties are given centre stage: This is where you can taste the best cheeses, cold cuts, and pastries that are best enjoyed together with our Vaudois wines. In this area too, tradition combines with modernity, and the latest creations of our winemakers are regularly featured. Cheers!