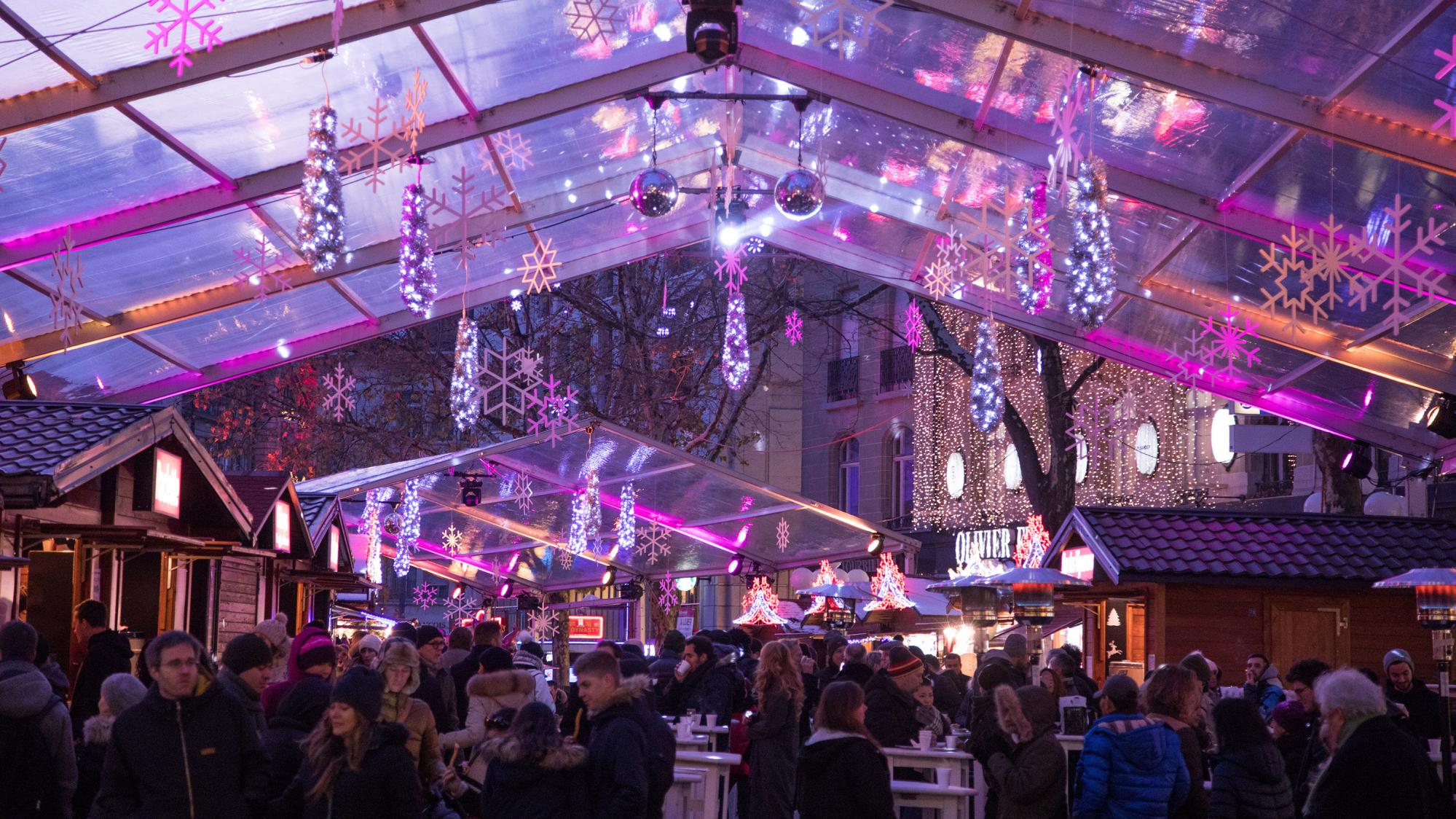 Christmas markets and end-of-year celebrations in the canton of Vaud
Discover the magic of Christmas during a weekend in the canton of Vaud
The end-of-year holidays and activities immerse the Vaudois towns and villages in a delightful atmosphere. A weekend stay during the holiday season with your family, partner or friends is perfect for getting a feel of the singularly festive and warm ambiance in our region.
Festive atmosphere and relaxation around a glass of good cheer
Friday evening, from 6 PM. Shorter days mean longer evenings, and a slower daily rhythm means taking more time to relax. After work, the inhabitants of the canton of Vaud like to enjoy a glass with colleagues or friends to get off to a good start of the weekend.
Many Christmas markets and luminous decorations shed new light on the towns and villages in the canton of Vaud and provide an especially inviting setting for merry afterwork moments that bring together locals and tourists.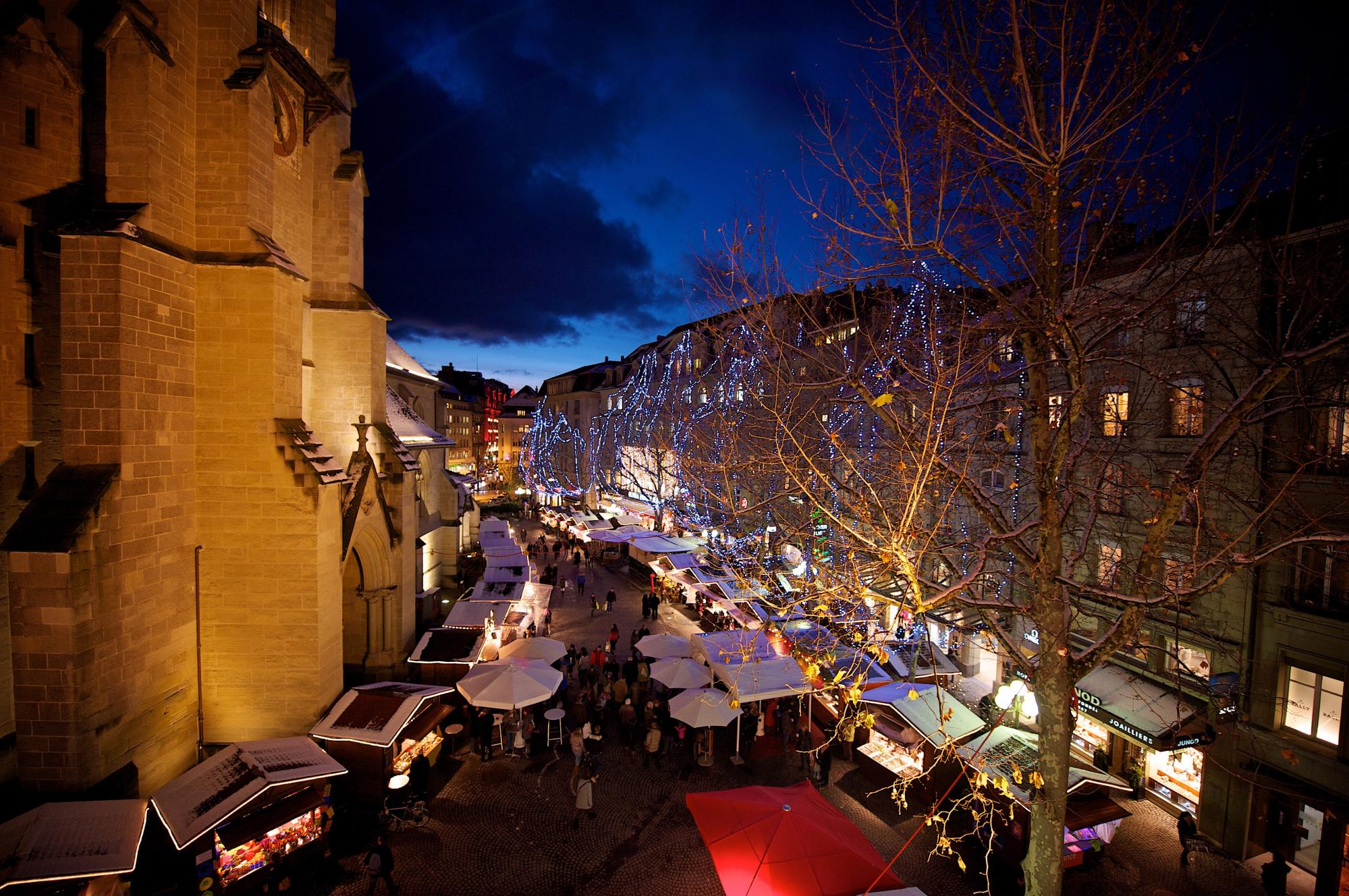 A stroll through the Vaudois Christmas markets
Saturday afternoon, from 2 PM. This is the moment to browse the multiple stands held by artisans and tradesmen at the Christmas markets on the shores of Lake Geneva, in the Vaudois Alps or in the Broye-Vully near Lake Neuchâtel. The winter air is crisp and the sun bright, just right to go out and shop for Advent wreaths, glittering garlands and that special gift for your loved ones. This walk is a great opportunity to discover the wintry charm of the Vaudois towns while enjoying the lively and lovely shopping streets twinkling in a thousand and one lights.

Saturday evening, from 7 PM. At the aperitif hour, couples, families and friends like to gather around a glass of cinnamon-flavoured mulled wine or a cup of spicy tea and to share a few roast chestnuts. All this walking makes hungry... The delicious smells of food make gourmets want to taste a cheese-based Swiss specialty such as the traditional "fondue tree" or raclette, which – for wine fans – is served with a glass of Chasselas, the canton's most popular white grape variety.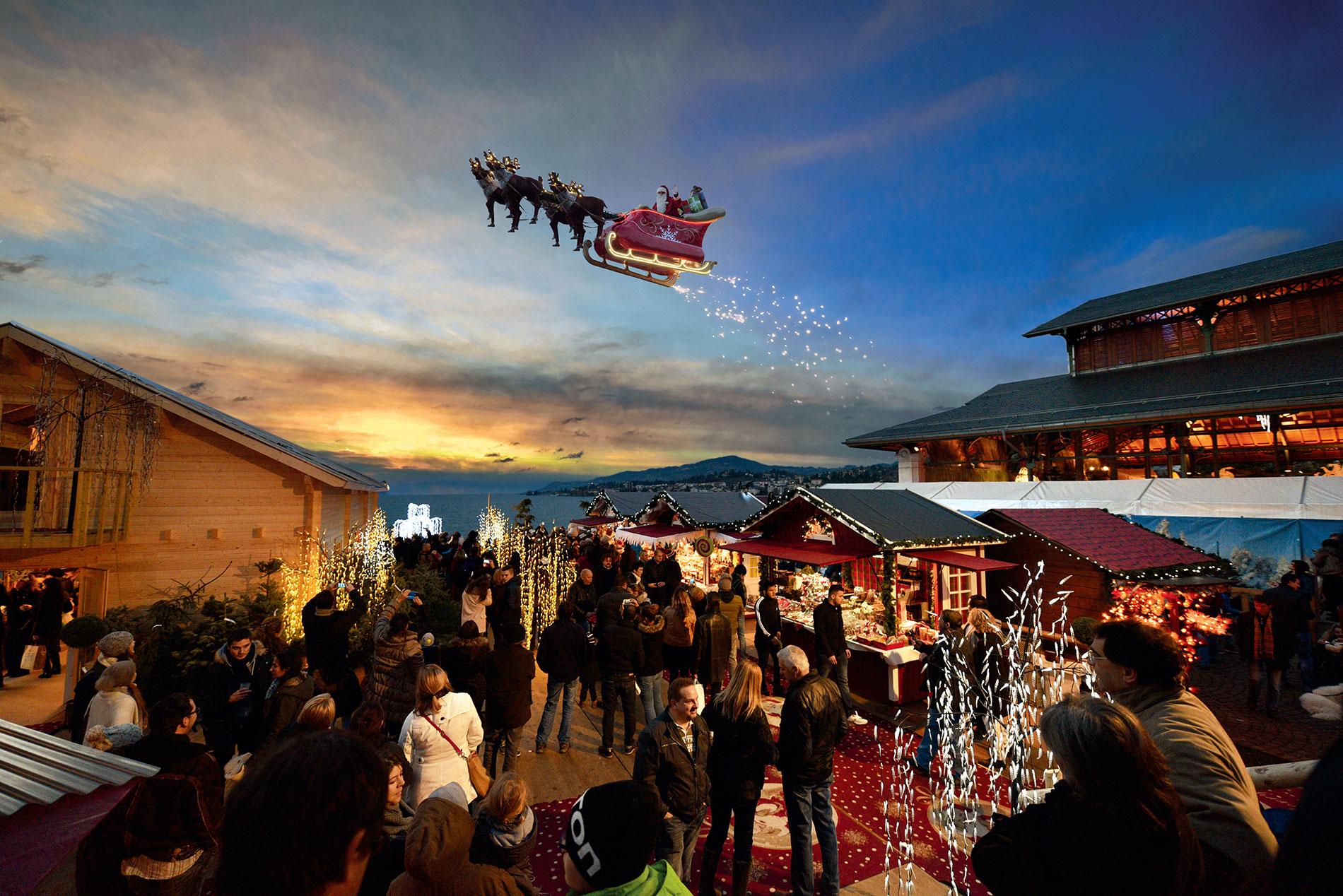 Santa's flight across the sky
Sunday morning, from 10 AM. The weekend ends on a high note for your children: a visit to Father Christmas on Rochers-de-Naye, 2,042 metres above sea-level! This magic family adventure starts in Montreux, where you board a cog-wheel Golden Pass train that will climb up the mountain and offer you a panoramic view of Lake Geneva and the Alps. Your children's excitement will grow once you enter Santa's enchanting home. The elderly man with a red costume, a long white beard and small round spectacles takes the time to greet each child, pose for a souvenir photo and give them a bag of gifts and sweets.
On the markets, cream caramels, grilled almonds and tasty gingerbread are sweet temptations for gourmets of any age. At Montreux Noël, one of Switzerland's and Europe's most beautiful Christmas markets, the children can't wait to see Santa flying in the sky. Towards the end of the afternoon, the old man and the sled pulled by his reindeer put in a remarkable appearance in the sky. This unique event starts on the shores of Lake Geneva and ends at Place du Marché 300 metres away. A wonderful moment, the crowning event of a weekend filled with wondrous magic.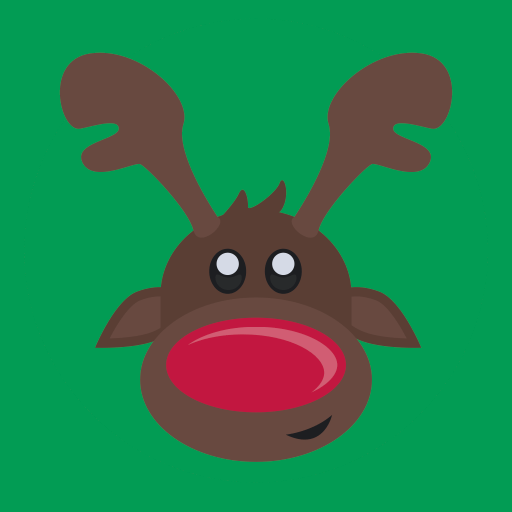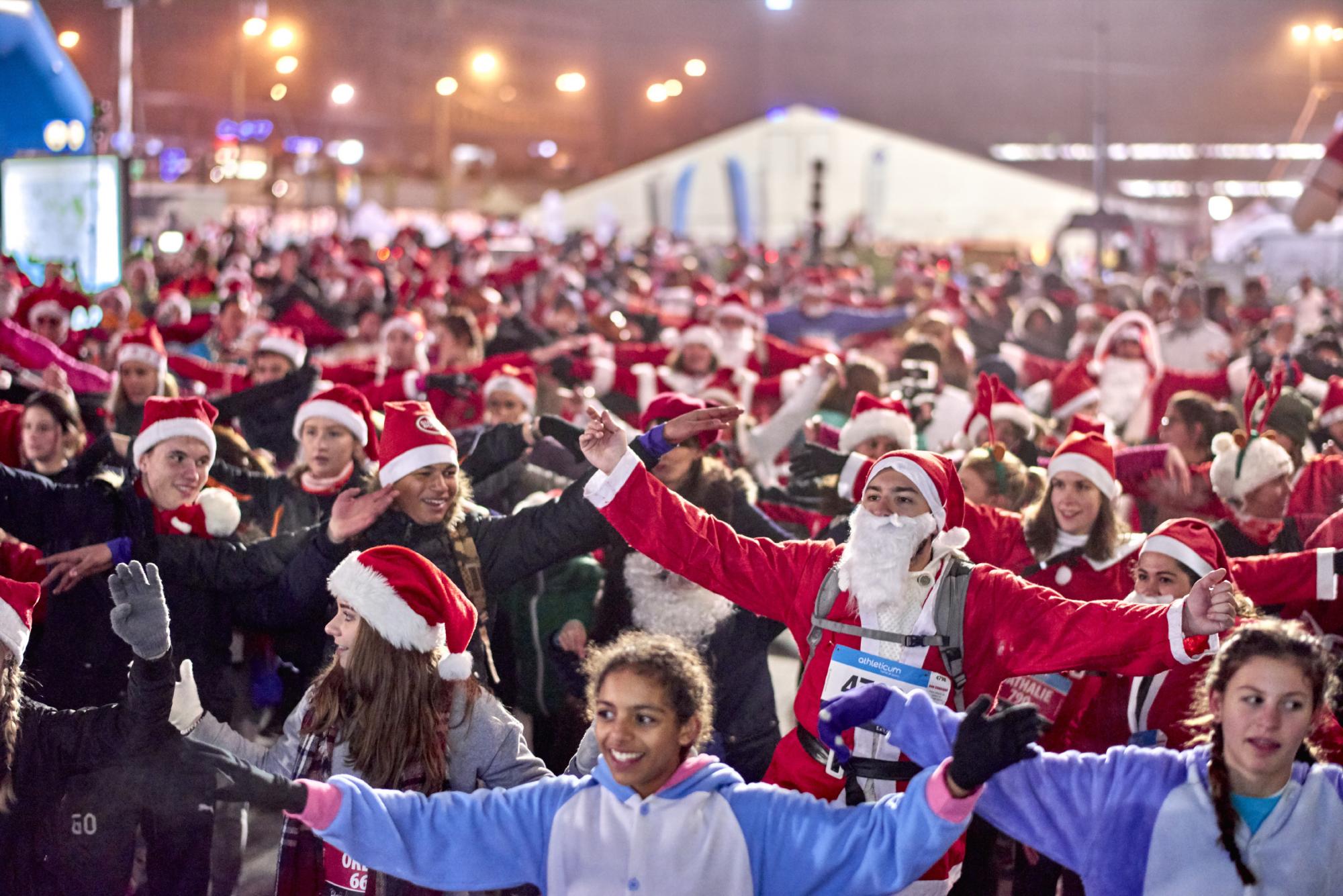 Events and end-of-year celebrations in the canton of Vaud
A festive and warm atmosphere envelops all Vaudois cities and inhabitants during the last weeks of the year. There's something for everyone: traditions, gastronomy, all types of sports, and original celebrations.
From the end of November, Lausanne Lumières dazzles the passers-by in downtown Lausanne with special lights that make everything appear in a new light. In mid-December, the popular and fun Christmas Run has sportspeople disguised as Santa Claus run over the cobblestones in the old town. The businesses in the canton extend their opening hours for late-evening shopping sprees.
On December 31, the most daring snow bikers participate in the New Year's Eve Grand Prix in Villars-sur-Ollon. Around midnight, a boisterous, giant Silent Party will be gathering at Place Centrale in Lausanne to celebrate the transition to the New Year. On the Vaudois Riviera, fireworks will enhance the sky above Vevey, an event that gourmets can enjoy on a special cruise on Lake Geneva.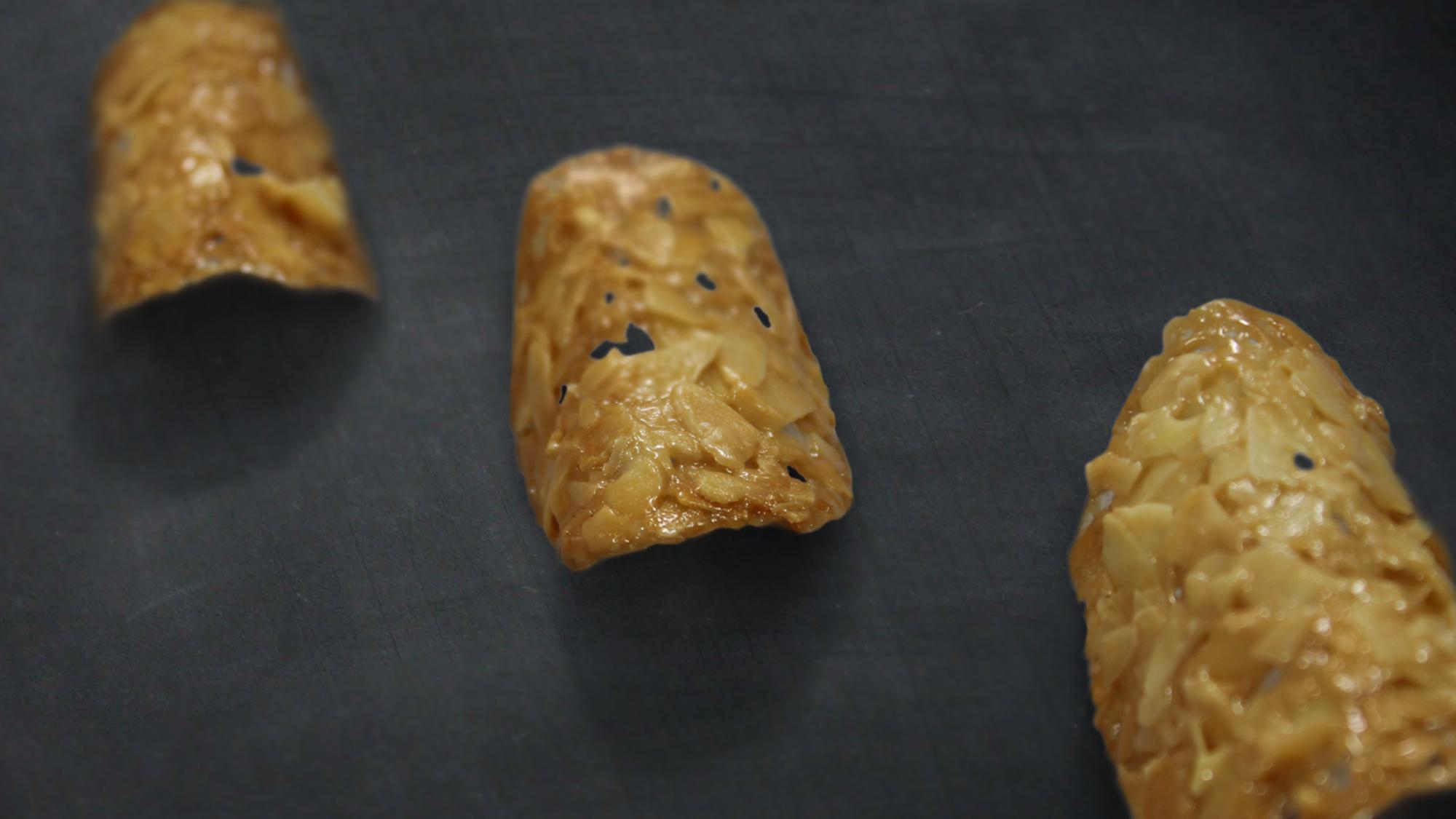 The end-of-year celebrations symbolise gourmet moments
The end-of-year celebrations widen gastronomic horizons and offer flavours to be (re)discovered either during a visit to the Christmas chalets or when cooking home-made meals. This season also lends itself to making and baking sweets that will delight your guests or make good stocking stuffers. A local recipe from a Vaudois artisan would surely be ideal!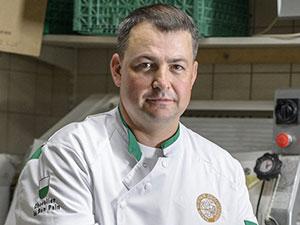 Almond biscuits
Pascal Clément, a baker-pâtissier-confectioner in Daillens, was awarded first prize for the almond biscuits, a confectionary product he made for the Swiss Bakery Trophy 2018-2019. He is passionate about promoting the excellence of Vaudois products.
What are the pastry and confectionary products associated with the Christmas season in the canton of Vaud?
The holiday period begins on December 6 with gingerbread for St-Nicholas day. A few days later we start selling the first yule logs (bûche de Noël). Our customers especially appreciate chocolate bars and other chocolate-based products, confectionary products such as almond biscuits ("tuiles") or gift baskets filled with artisanal products from the region, for example cured meat and raw ham from Penthaz, raisinée (apple and pear juice concentrate) from Chavannes-le-Veyron and honey from Daillens.
Why are you passionate about local products from Vaud?
I'm dedicated to promoting local products within a 20-mile radius. The contact with producers and artisans, exchanging recipes or news from the voluntary sector are the live wire of all regional activities. Working hand-in-hand with the local producers strengthens the local economy and the social structures.
What are your best memories of the holiday season?
In the olden days, we would receive only two gifts a year, one for our birthday, the other one at Christmas. My best memory is finding a chocolate, a tangerine and a five-franc coin in my stocking on Saint Nicholas Day. I fondly remember our family meetings at Christmas, especially when decorating the Christmas tree. On Christmas Day, we would visit my grandparents and gather around the fireplace to enjoy a large farm chicken or a capon. Family gatherings are a tradition we are perpetuating.