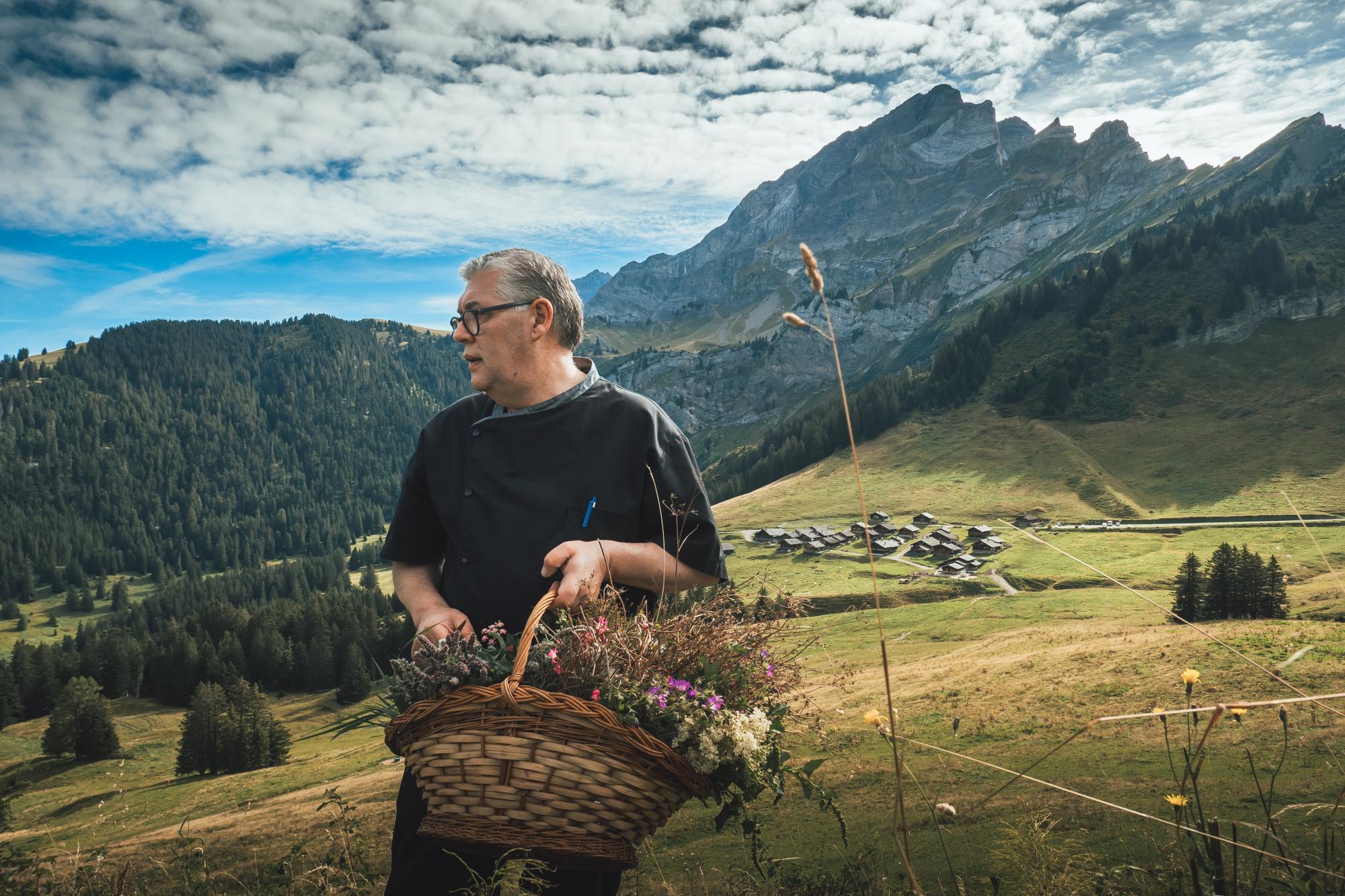 Vaudois gastronomic hotels Perfect meal and wine pairings
Vaudois gastronomic hotels: The 3-in-1 stay à la Vaudoise
What do you expect of your holiday hotel? That is offers a great location? Unrivalled comfort for a good night's sleep? Should the hotel also serve as a guide to the region's vast palette of food and wine specialties? Many hotels in the canton of Vaud keep an eye on their restaurant offer and are keen to have their guests discover artisan products and regional wines. Accommodation, gastronomy and fine wines: This is the 3-in-1 stay à la Vaudoise!
Perch fillets caught the same morning in Lake Geneva, fresh vegetables from a passionate young vegetable grower, Swiss meats cooked to perfection, accompanied by a glass of Vaudois wine from the manager's "favourite" reserve: Vaudois hotels fulfil every wish a gourmet could dream of.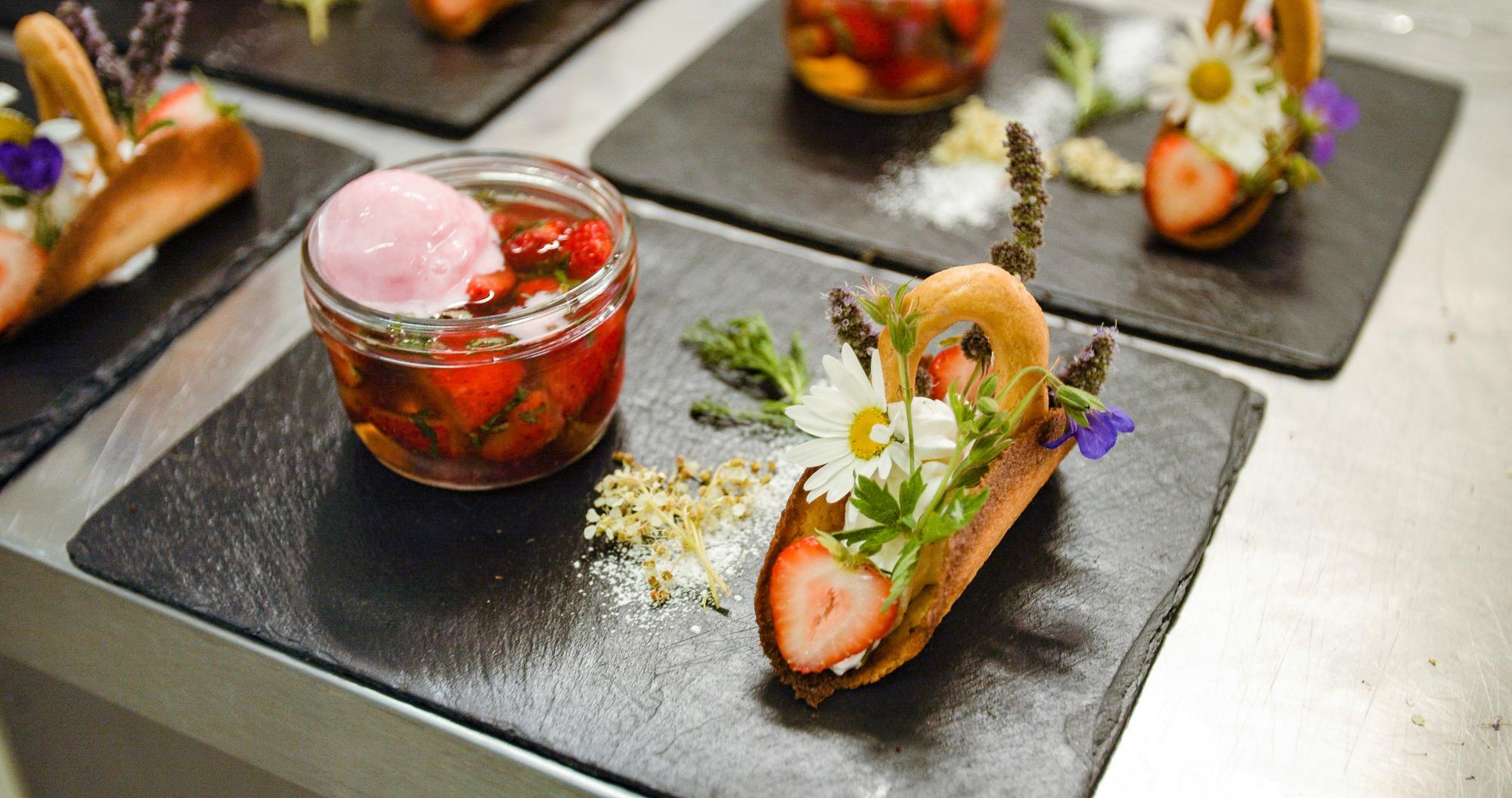 Gastronomy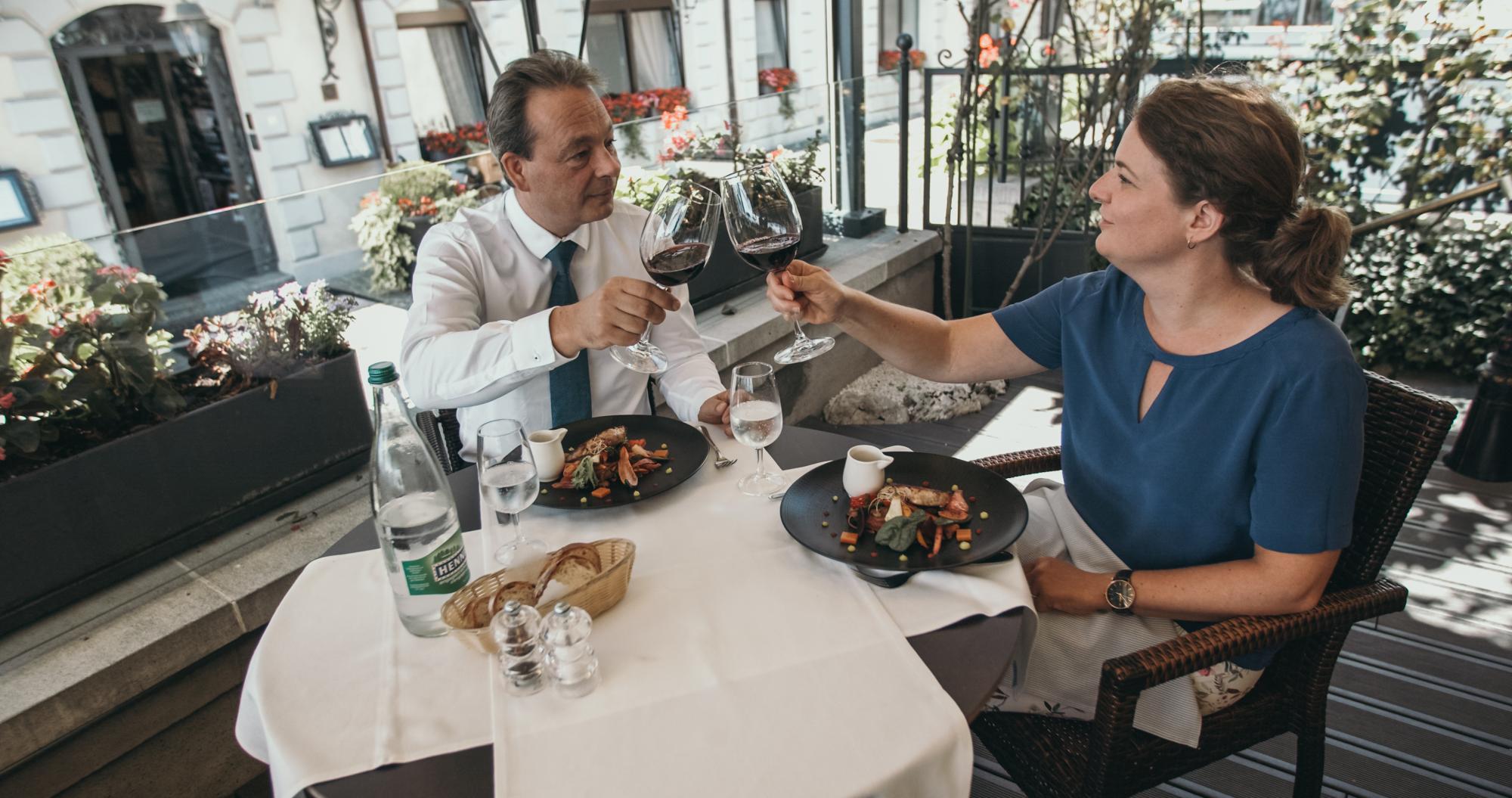 Wine is part of the hotel business
The same principle applies everywhere: To offer a true gourmet stay to one's guests, one has to be fond of good cuisine oneself. Such hotel managers talk about regional producers with whom they work and have formed genuine friendships with shiny eyes and probably also with watering mouths. "Wine is part of the hotel business, it's a unified whole," says Toni Mittermair, owner and manager of the Victoria Hotel in Glion above Montreux. He arrived there as a Chef more than 50 years ago and has worked his way up in this elegantly nostalgic hotel.
During our morning tour, we encounter a couple of winemakers sitting in the breakfast room that boasts one of the most beautiful views of Lake Geneva. As long-standing customers, they are here for pleasure, but have nevertheless brought a bottle of unfiltered Chasselas that they opened the day before with Toni Mittermair and his wife, Barbara. Winemakers are both suppliers, guests and friends. Sometimes, the manager travels to the wine estates in person to purchase wines with his sommelier or accompany guests on a wine-tasting session. "When Mr. Mittermair arrives at a winemaker's estate, he is God," muses the hotel's sommelier. No wonder the owner of the Montreux hotel has been appointed Commander of Vaudois wines.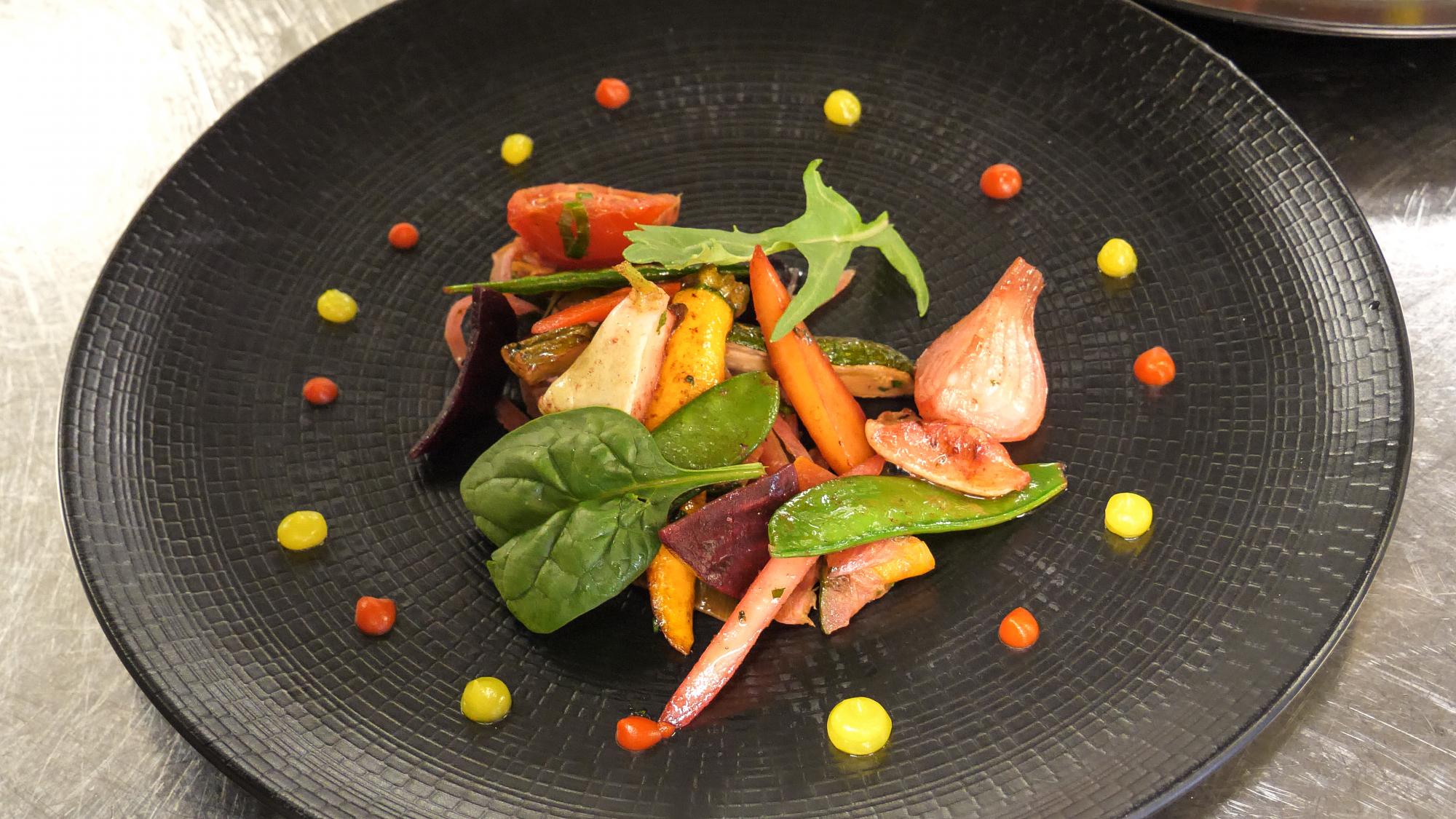 Wine is dear to the hearts of Vaudois hoteliers
The same privileged relationships can be found in the gastronomic hotels throughout the canton. In the Vaudois Alps, Eurotel Victoria Villars impresses with the loyalty of its teams. "I have been managing the hotel for almost 25 years, with many connections being created," says manager Dominique Dietrich. "The mainspring of my wine purchases is affinity. I try to alternate between winemakers every now and then, but we do get attached to the ones we know." The fabulous wine card mostly honours the wines of the Chablais AOC designation. There are must-haves, but also new-generation wines such as Domaine du Trécord by Harald Cropt, whom Dominique Dietrich knows well. "His wife did her internship with us!" We're one big family.
In his Romantik Hotel Mont-Blanc au Lac, in Morges, manager Yannick Juillerat had to create his big family. As he so well describes in his introduction to the wine card: "I decided to get pick up my pilgrim's stick and, after many months of research, I was able to bring some of our dear country's greatest productions to our wine cellars. A collection of great wines requiring customers to sometimes prove their credentials before even obtaining as few as 6 bottles." In addition to these handpicked "exceptional Swiss wines", this gourmet likes to focus on the excellent wines from Morges and La Côte, before expanding the range to include bottles from Vaud, Switzerland and Europe.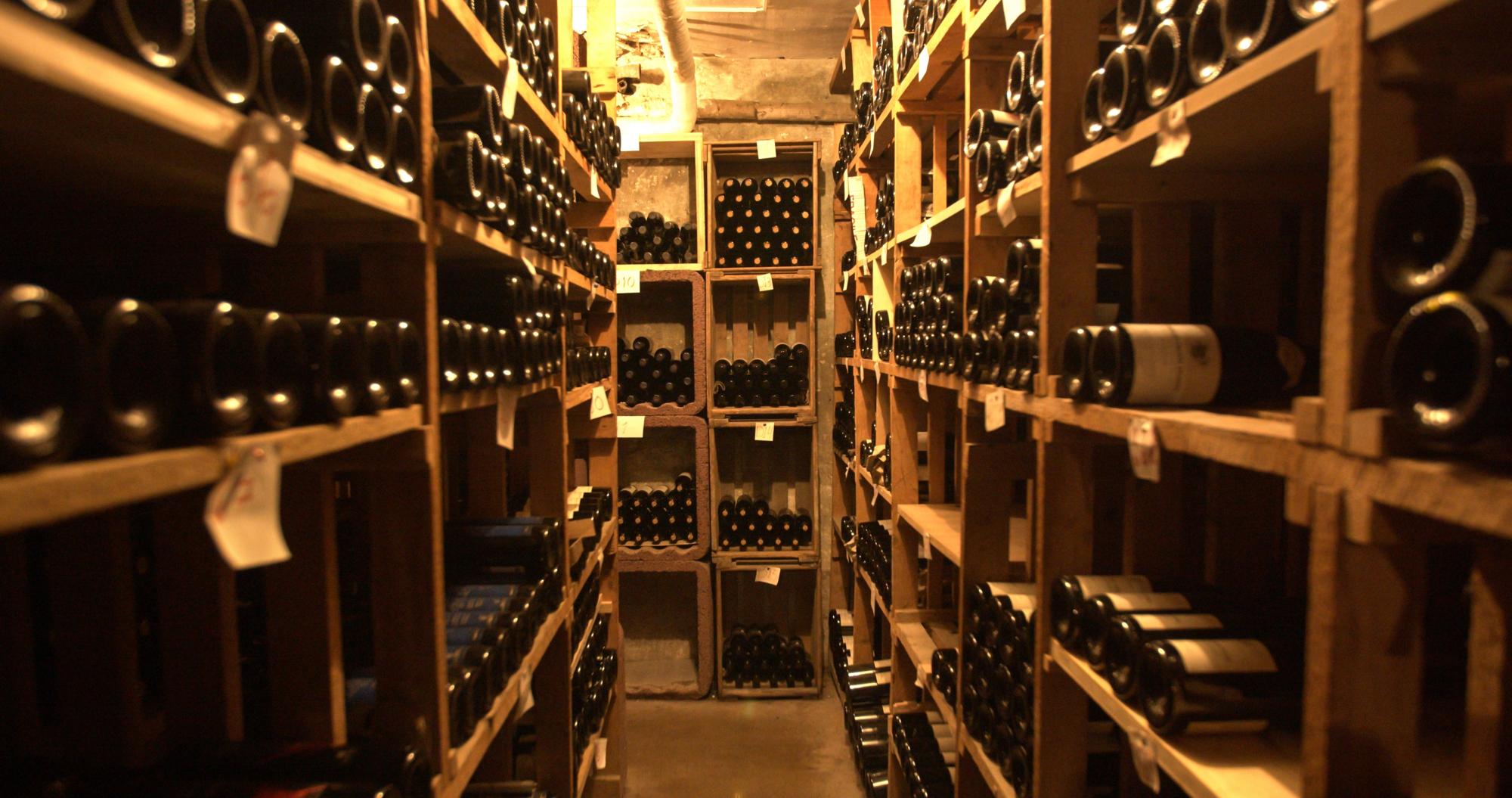 The wine cellar is indeed one of the most precious treasures of a hotel. It is hard to imagine, while you're enjoying your meal in the restaurant, that so many gems are right under your feet. With its 14,000 bottles, the reserve of the Victoria Hotel in Glion is most certainly one of the canton's most prestigious. "Let me tell you that you'll never see the fourth and last cellar! ," the sommelier warns us, as we step from one room to another, each consecutively better stocked than the previous one. Indeed, some cellars have reached such a value that a protocol of entering must be followed. "During renovation work prior to our arrival, the hotel's cellars were dug directly into the rock on which the village of Glion rests," says Barbara Mittermair.
An ideal environment for great vintages from Vaud, Valais, Tessin and Grisons, but also from France, Italy, Spain, Portugal and even Lebanon. The wine card features 84 different wines from the Vaudois and Valaisan wine designations alone. The magnificent third cellar includes a large wooden table to host wine tastings for guests, upon request. They are of course served Lavaux wines, but also a glass of champagne vinified exclusively for the hotel, a partnership that has existed for 40 years.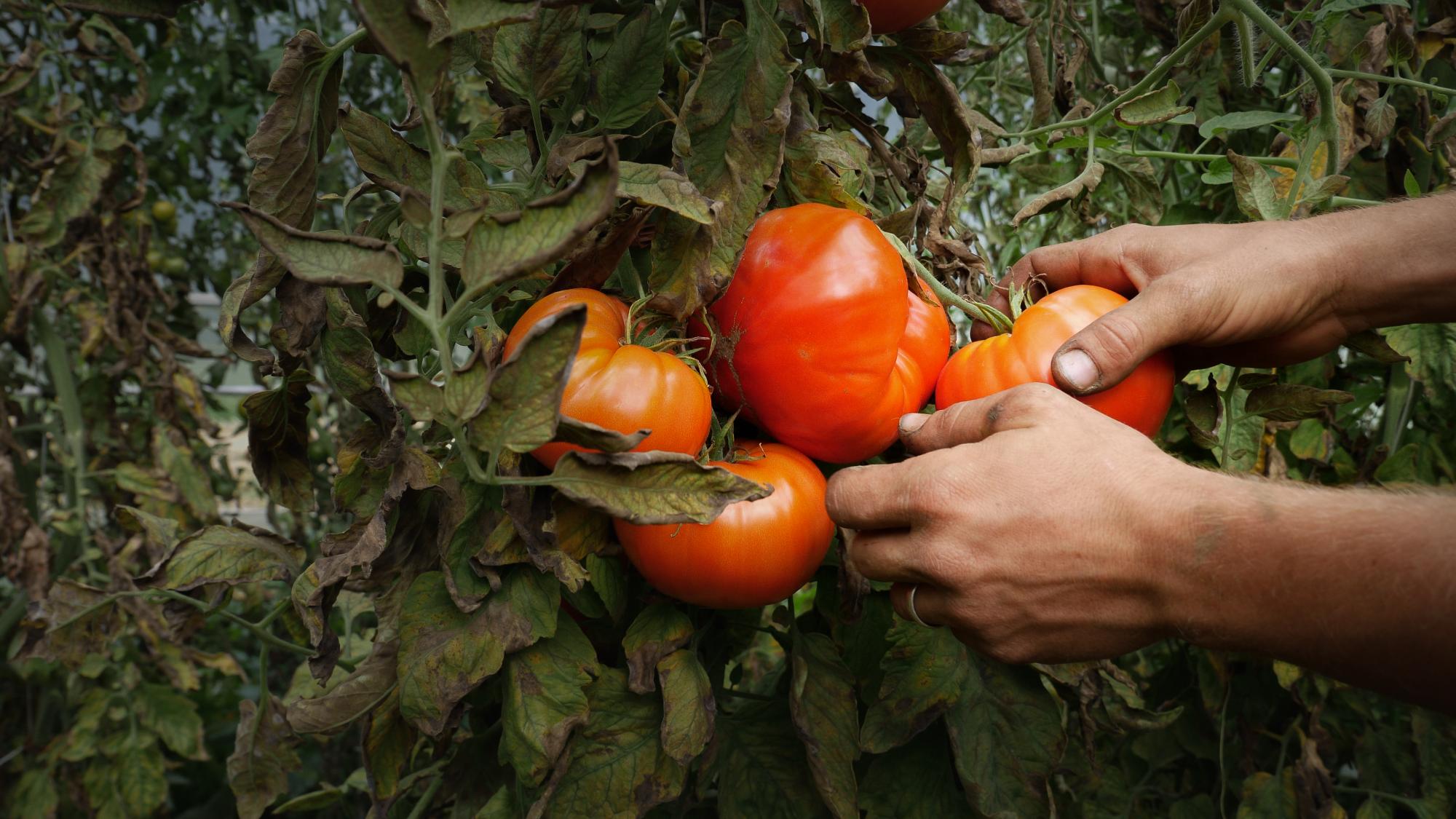 Gastronomy and wine, a perfect match
o highlight these great wines during exceptional meals, the kitchen crew obviously plays an essential role. At the Victoria Hotel in Glion, Chef Gilles Vincent works with fifteen professionals to elaborate a menu card dedicated to classical French gastronomy, the restaurant's specialty. Gourmet delights include but are not limited to chateaubriand, roast spring chicken, delicate trout, breast of duck and crisp golden potatoes. "Restaurant guests are a well-balanced mix between holidaymakers and those who come especially for a meal. Some regulars come here every Sunday," says Gilles Vincent proudly. The Chef creates a seasonal gourmet menu, enhanced by the sommelier's suggestions for perfect food and wine pairings. A great opportunity for guests to make new discoveries.
At the Pavois, the restaurant of the Romantik Hotel Mont-Blanc au Lac, connoisseur guests – both in terms of food and wines – enjoy the menu card that matches the seasons as closely as possible with fresh, healthy and high-quality products. The crunchy vegetables come from the "La Coulisse" greengrocer in Villars-Ste-Croix, the tender beef fillets and breast of chicken from the Brunisso butcher's in Le Chenit, and the creamy cheeses from Dufaux, of course! This must-visit cheese dairy in Morges had the famous actress Audrey Hepburn among its regulars. "To us, it makes sense to offer local products to sustain the regional economy and avoid the transport of food from across the globe. Our establishment prepares 65,000 meals a year. So, it isn't that easy to work only with local suppliers in terms of volume. It's a real effort made by our Chef," comments manager Yannick Juillerat.
Buying from local producers and reducing intermediaries – these values imply real commitment. "We are lucky that our kitchen crew, led by Chef Joël and Deputy Chef Jean-Louis, is enthusiastic about their work because this way of doing things takes time," says Dominique Dietrich of Eurotel Victoria Villars. For meat dishes, for example, we buy our animals whole, and the Chef then has the meat prepared."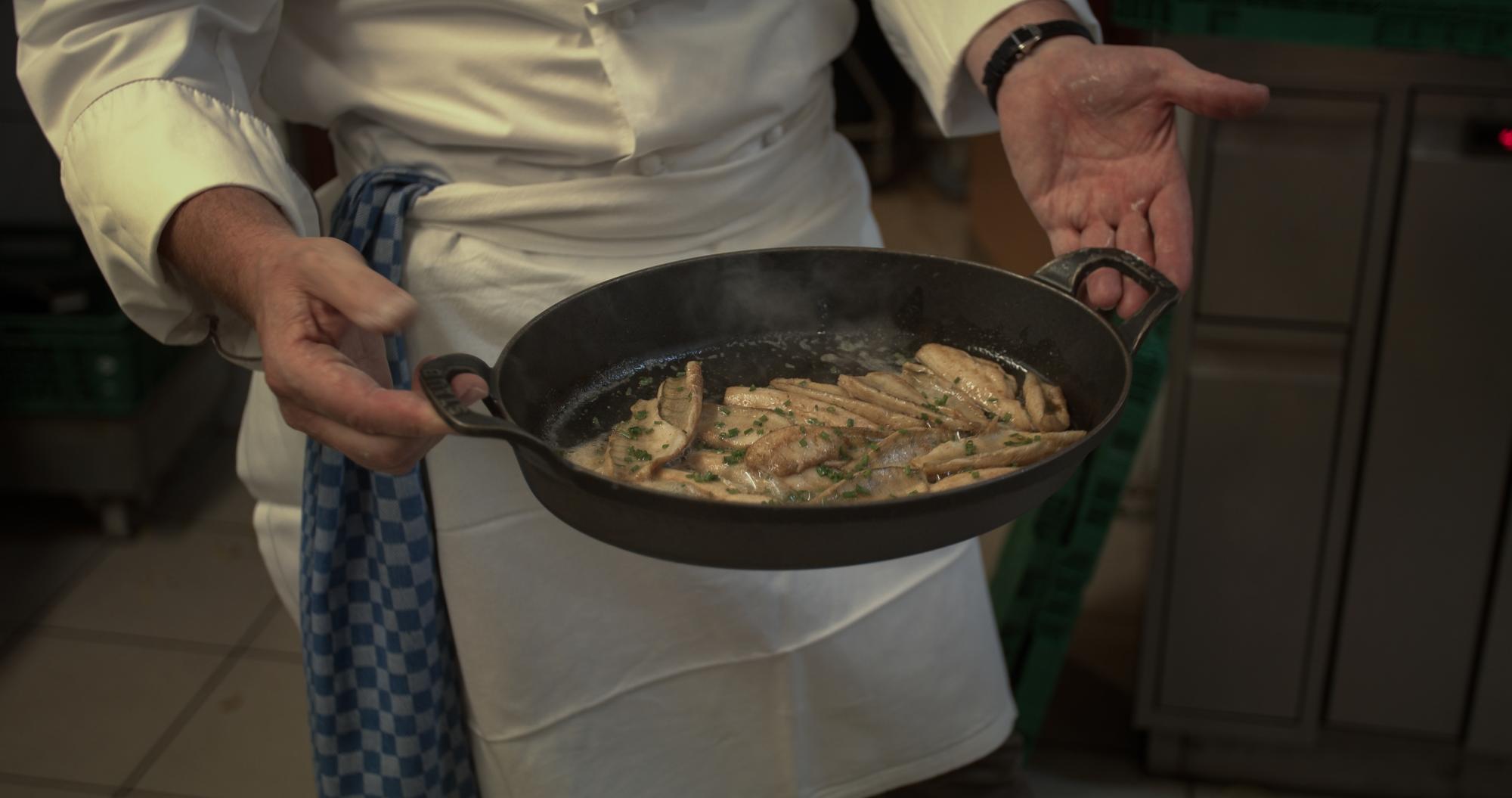 Commitment, passion and proximity: These are the qualities found in Laurent Michaux, the co-manager and Chef of the Le Rive Hotel in Nyon. For 15 years, it has been THE reference for fillets of perch from Lake Geneva, a specialty appreciated by guests who transmit this good address that stands for authentic fish. "Mr. Michaux is the star of the perch!" , enthuses Deli, a fisherman who has been active for 30 years and self-employed for 10 years in the fishing village of the port of Nyon. "This is the only fishing village on the shores of Lake Geneva", says Laurent Michaux. "I go there every day and I have been working with Deli for 15 years."
In front of Deli's hut, a refrigerated table (lent by Laurent Michaux) shows the fera, perch and Arctic char that were fished the very same morning and will be the delight of many a guest. But Deli reserves its best catch for the Rive Hotel, which uses 15 kg of perches a day in its 100-seat restaurant. Small wonder it's a success story! The dishes are superb: Lightly browned fillets of perch in melted butter with matchstick fries and a small bowl of curry lentils. "I once served these spicy lentils with a dish of the day. They were so successful that I thought it would make a lovely side dish for the fillets of perch," explains Michaux.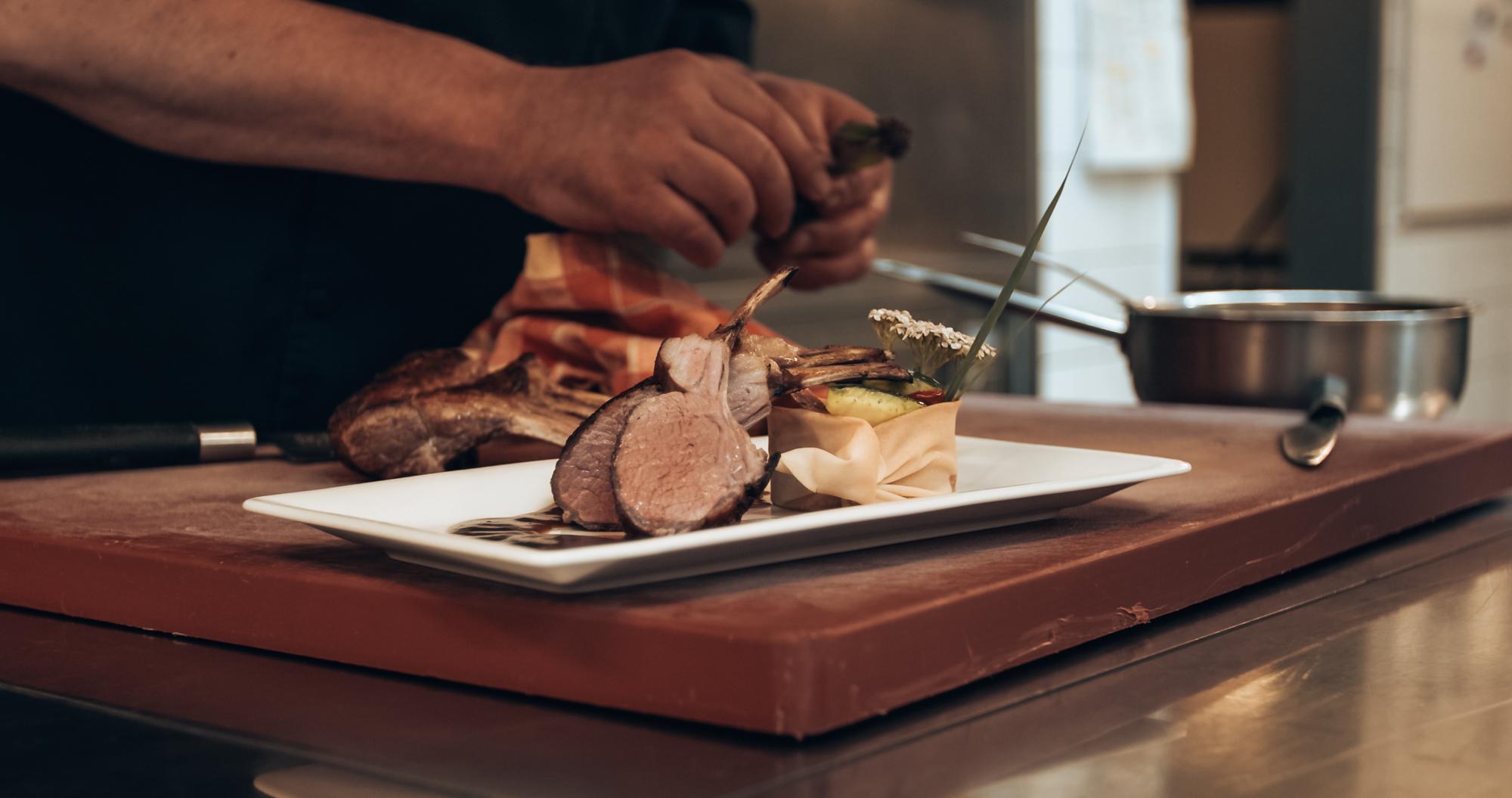 First the hotel, then the gourmet tourist offer
Sitting down on the shores of Lake Geneva and tasting fish caught in the same lake a few hours earlier is a wonderful gourmet experience. Some restaurants go even further in terms of gourmet experiences. "We have developed two wine tourism offers with the Henri Cruchon estate in Echichens and Domaine de Terre-Neuve in St-Prex. We cater for a Swiss German clientele who comes here year after year to visit the winemakers and stay at the hotel," says the manager of the Romantik Hotel Mont-Blanc in Morges, Yannick Juillerat sitting on the flower-decked terrace at the edge of the lake of this restaurant that was founded in 1857.
The Peppino restaurant of the Eurotel Victoria Villars started specialising in mountain plant cooking more than 20 years ago. "We offer a package that includes a two-hour walk with Chief Joël Quentin to his plant-picking sites," explains manager Dominique Dietrich. Be it on the lakeshores, in the vineyards or pastures, you often encounter Vaudois hoteliers where you least expect them. To the great delight of their guests whom they happily take along for a walk to discover regional culinary treasures!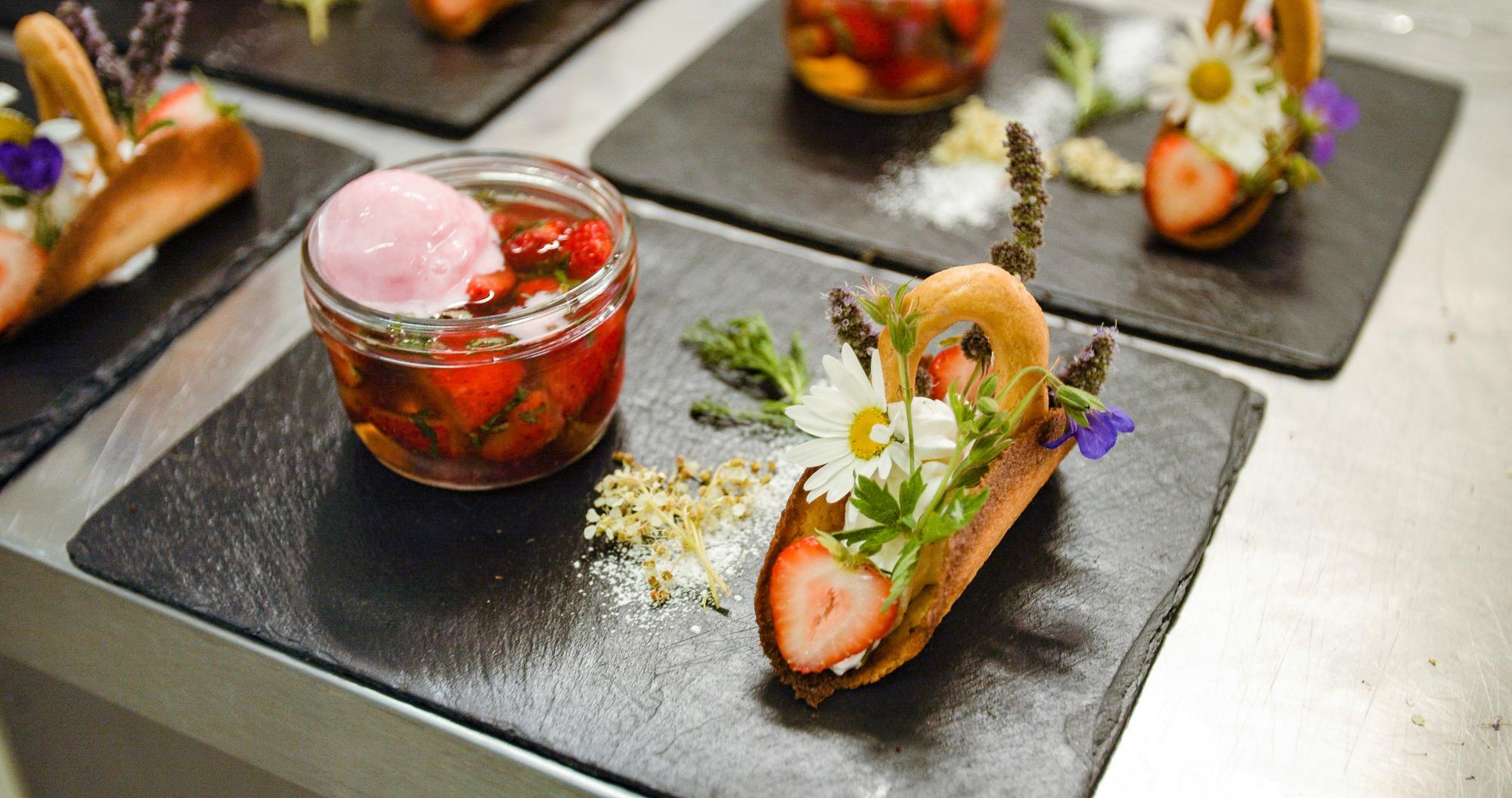 Enjoying herbs and mountain flowers in Villars
After meeting with Chef Joël Quentin of the Eurotel Victoria Villars, one no longer sees Alpine pastures as enchanting landscapes but as giant pantries of wild plants! Just below the Col de la Croix, at an altitude of 1,600 m, we follow in the footsteps of the Chef and confidently devour the plants and flowers he proffers. From mountain carvi here to wild spinach there... An amazing experience for our papillae. The herbs of our mountains are full of surprises and, above all, taste! Prepared by Chef Joël, Deputy Chef Jean-Louis and their crew, the plants they pick every other morning reveal a full range of flavours: Fragrant vinaigrettes and wild sprouts as starters, aromatic sauces with the main course and, for dessert, astonishing, home-made ice cream such as geranium or caramel and meadowsweet, a flower that tastes like almond paste. Plant picking takes place during the warmer months, but the dried or frozen plants continue to delight restaurant and hotel guests all year round. They can enjoy these healthy and original recipes if their accommodation includes half-board.
In the footsteps of cook and plant-picker Joël Quentin
When Joël Quentin discovered wild herb cooking 20 years ago, he was one of the first to dare to offer it to Eurotel Victoria Villars guests. Today, he trains his crew but also other Chefs who have come to glean his expertise. Even though plant and flower eating has become fashionable, Joël Quentin remains one of the specialists, who regularly uses more than 100 wild varieties. Just like mushrooms, the plants of our mountains require the greatest attention. Some may be toxic if they are confused with others or not cooked properly. Joël Quentin's expertise is therefore precious, just like his knowledge of the virtues of each plant. The high-altitude air that's so beneficial to visitors to the canton of Vaud also preserves the wild herbs from pollution and keeps their nutrients intact. The best way to experience this is to take out a package that includes a two-hour tour with the Chef.
Vaud œnototourism: What's that ?
Created and developed in France, the concept of wine tourism refers to leisure activities related to vines and wine. As one of Switzerland's largest tourist and wine regions, the canton of Vaud is a pioneer in this field at a national level. Recognisable by its symbol "œ", the Vaud Wine Tourism certification allows to identify professionals who guarantee a welcome and offer designed for œnotourists. To date, a dozen Vaud hotels have joined this network. They are committed to ensuring that a minimum of 50% of the wines they serve come from the canton of Vaud, and that Vaudois products always feature on their breakfast buffets and à la carte menus. Hoteliers often go further: They organise thematic activities for their guests, usually in cooperation with winegrowers from the region.