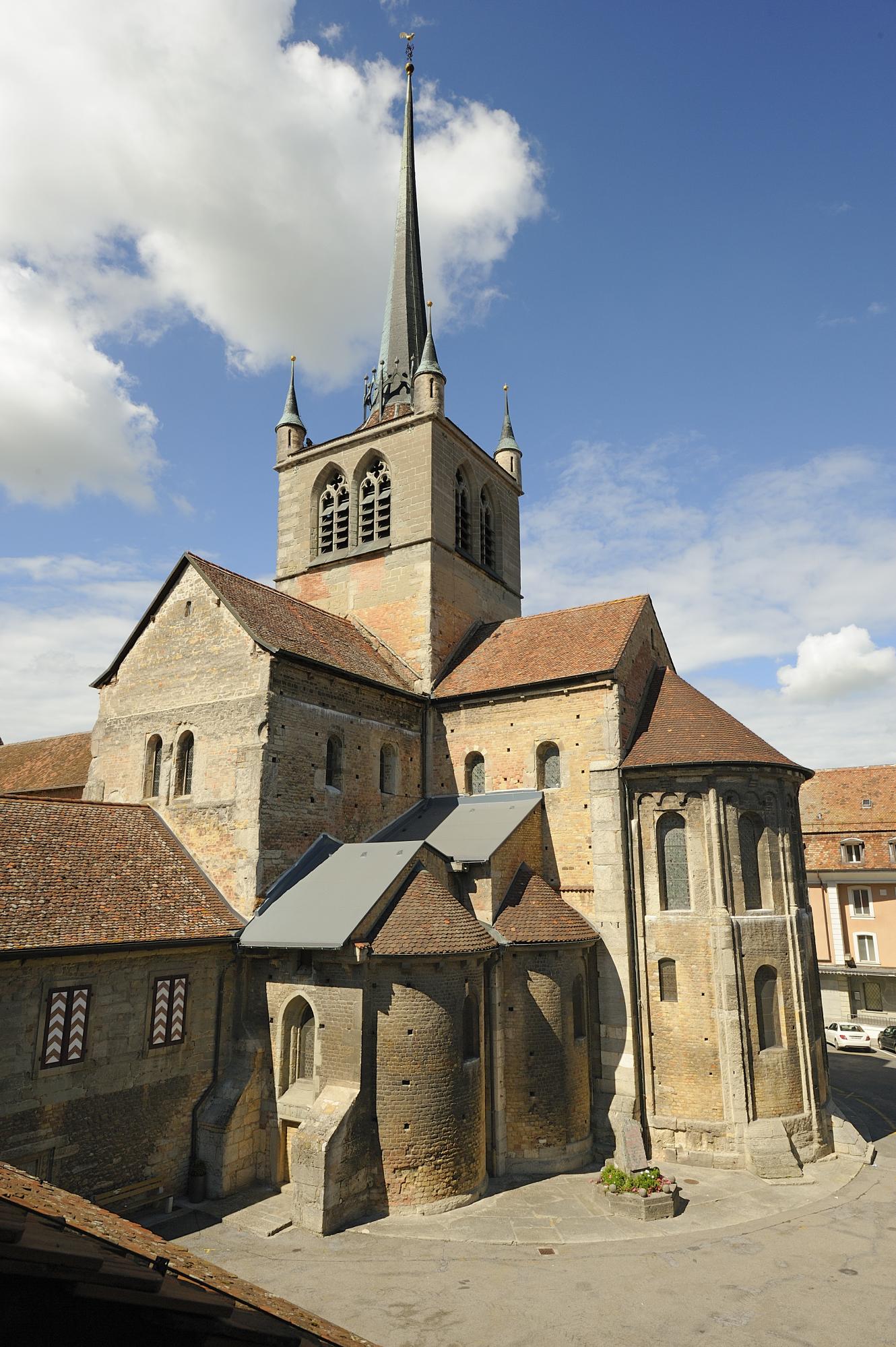 Payerne and its Abbey Church
A historical and cultural town, Payerne grew up around its Benedictine Abbey Church, a fine example of Romanesque art.
Payerne is a flourishing place in the fertile, unspoilt countryside of the Broye valley. This Mediaeval town grew up around an 11th century Romanesque abbey church, the biggest in Switzerland. Founded by the Cluny monks, the imposing abbey church is beautifully preserved, with its 5-apse chapel, lofty nave and sculpted capitals bringing its ancient history alive. This cultural town regularly hosts events in its abbey church or streets and is known for its carnival, called Les Brandons.

As for recreational activities for the whole family, Payerne has a lot to offer with the biggest indoor karting circuit in Europe offering karts, quads and mini-motorbikes for riders from the age of 6.

Finally, the Payerne Aerodrome and Clin d'Ail military aviation museum is ideal for enthusiasts of the conquest of the skies. Regular events are held here, like AIR 14, Europe's biggest air show of 2014.