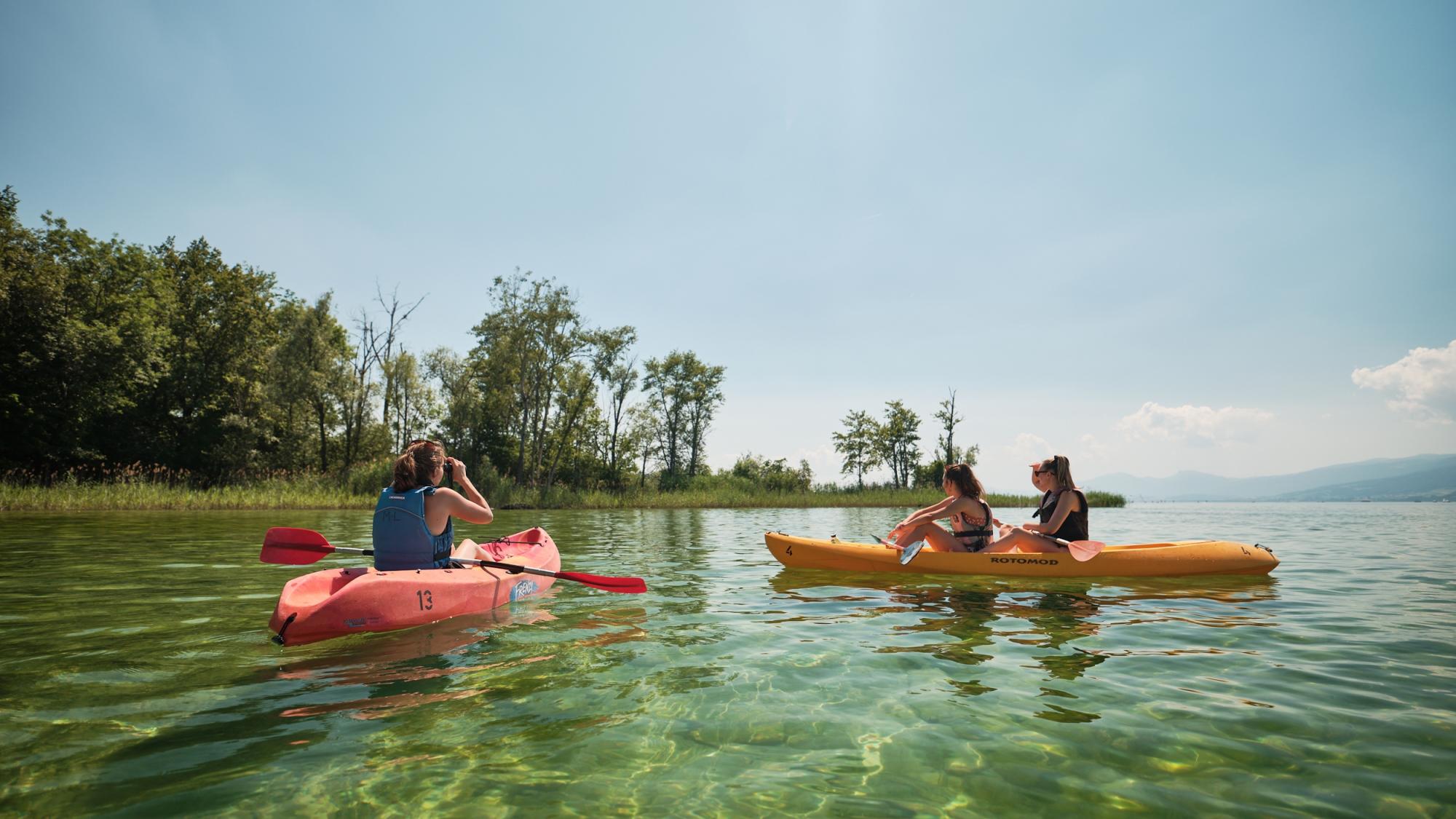 Grande Cariçaie chirping birds
A canoe trip to the heart of a nature reserve
A natural jewel on the southern shores of Lake Neuchâtel! But make no mistake, we're still in Vaudois land... Magical, mystical, unique: the ever-changing marshlands of the Grande Cariçaie landscape fascinate visitors all year round. Everyone enjoys this set of eight intercantonal nature reserves at their own speed, be it on foot, by bike, paddle or even in a horse-drawn carriage. Embark on a canoe trip with biologist Aline Cardinaux to explore the reed beds and their mysteries in a different way.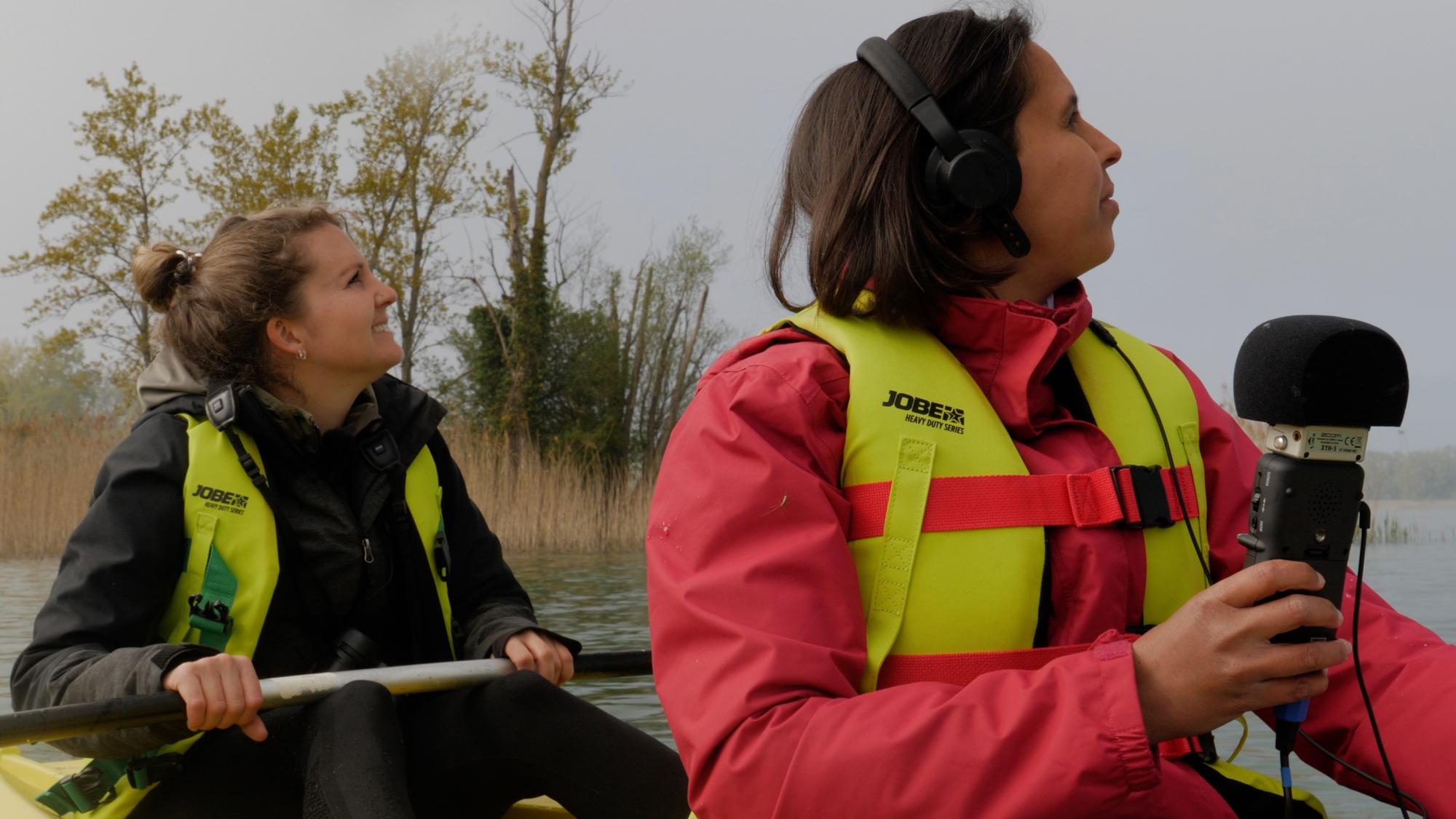 Do you know the best way to discover the Grande Cariçaie?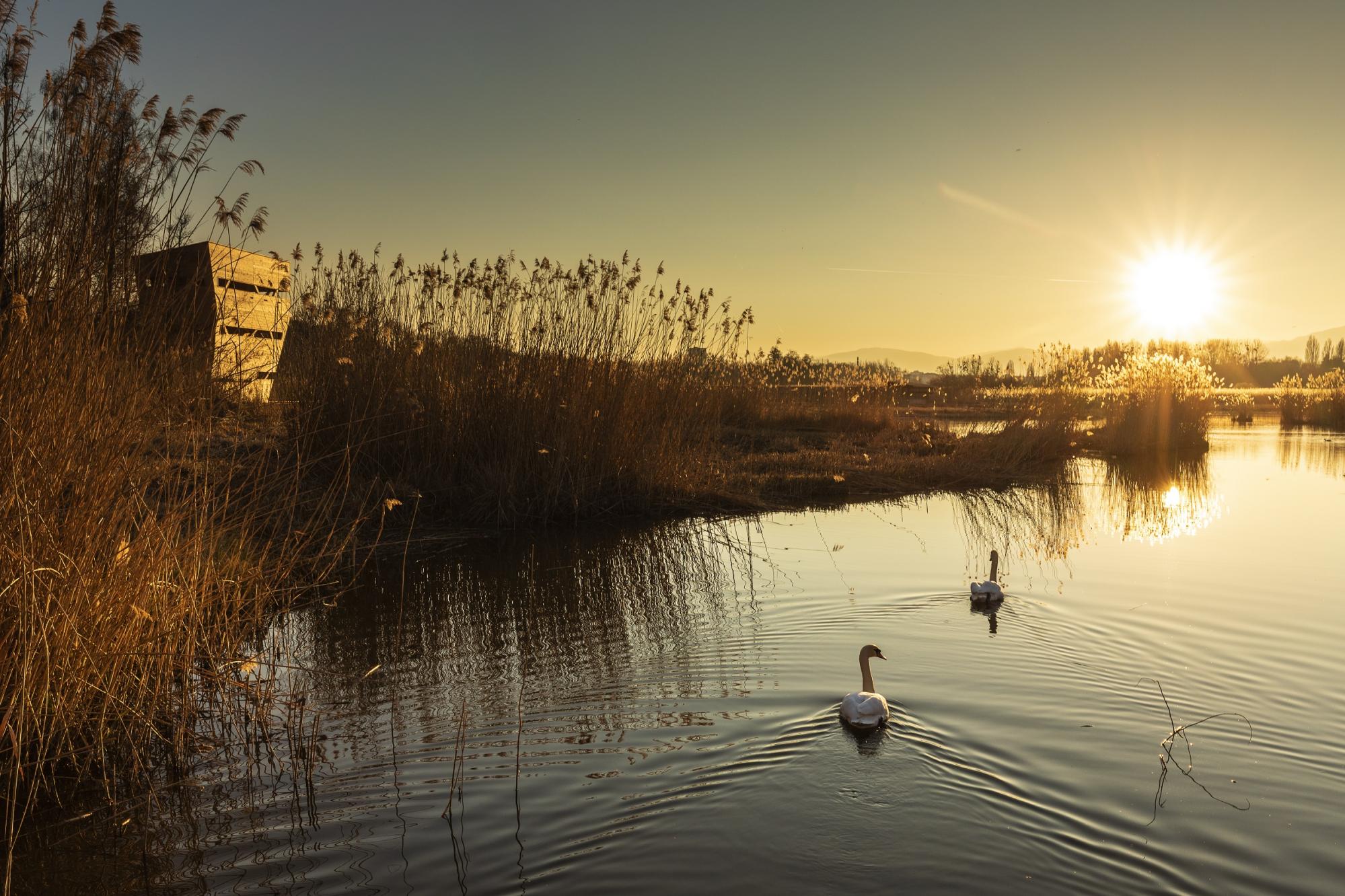 Beholding the flora and fauna of Grande Cariçaie in a canoe – tempting, isn't it?
Paddle on Lake Neuchâtel together with biologist Aline Cardinaux and listen to the lapping water. Listen to episode 2 of our "Fréquence vaudoise" podcast (only available in French) !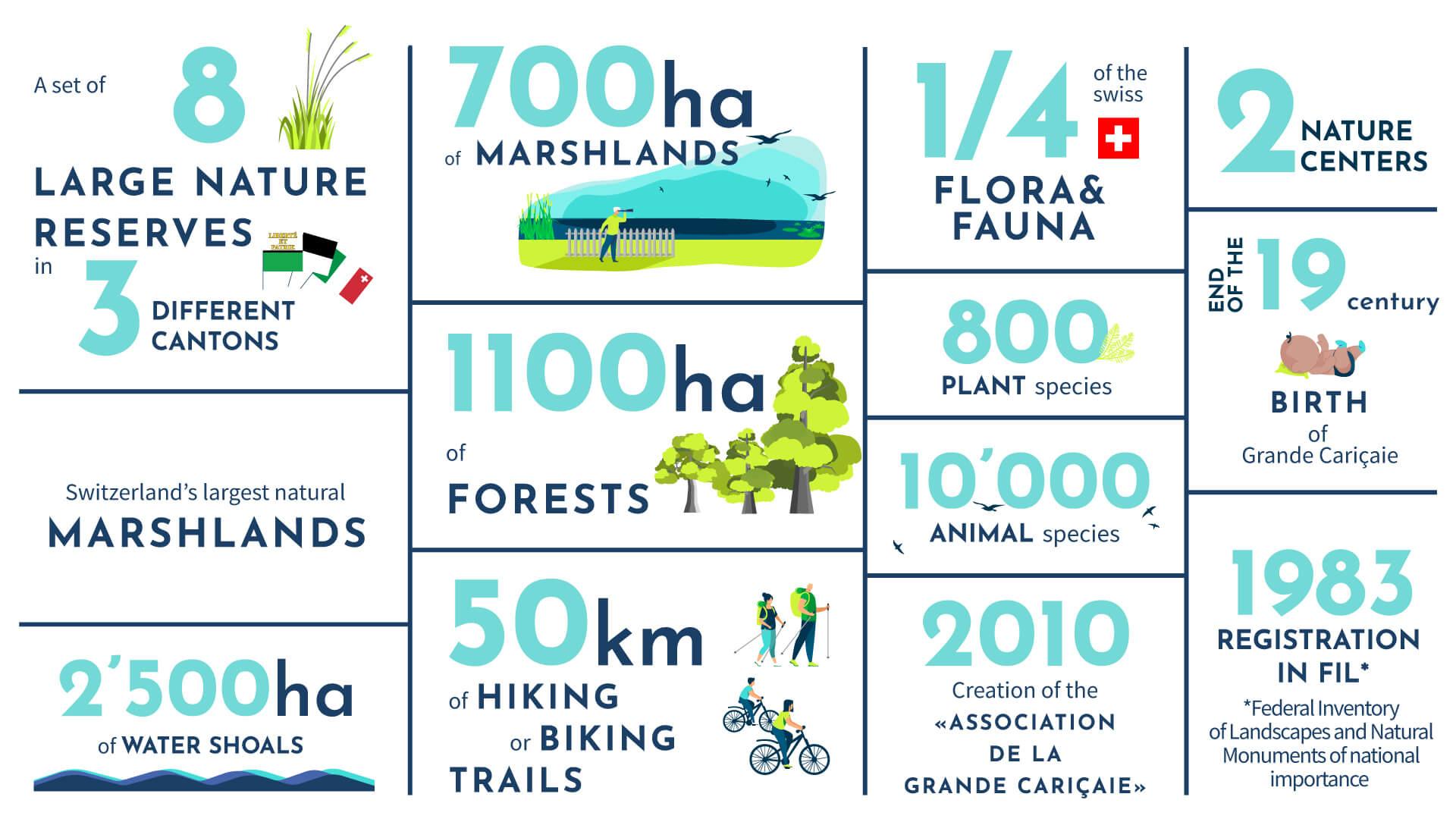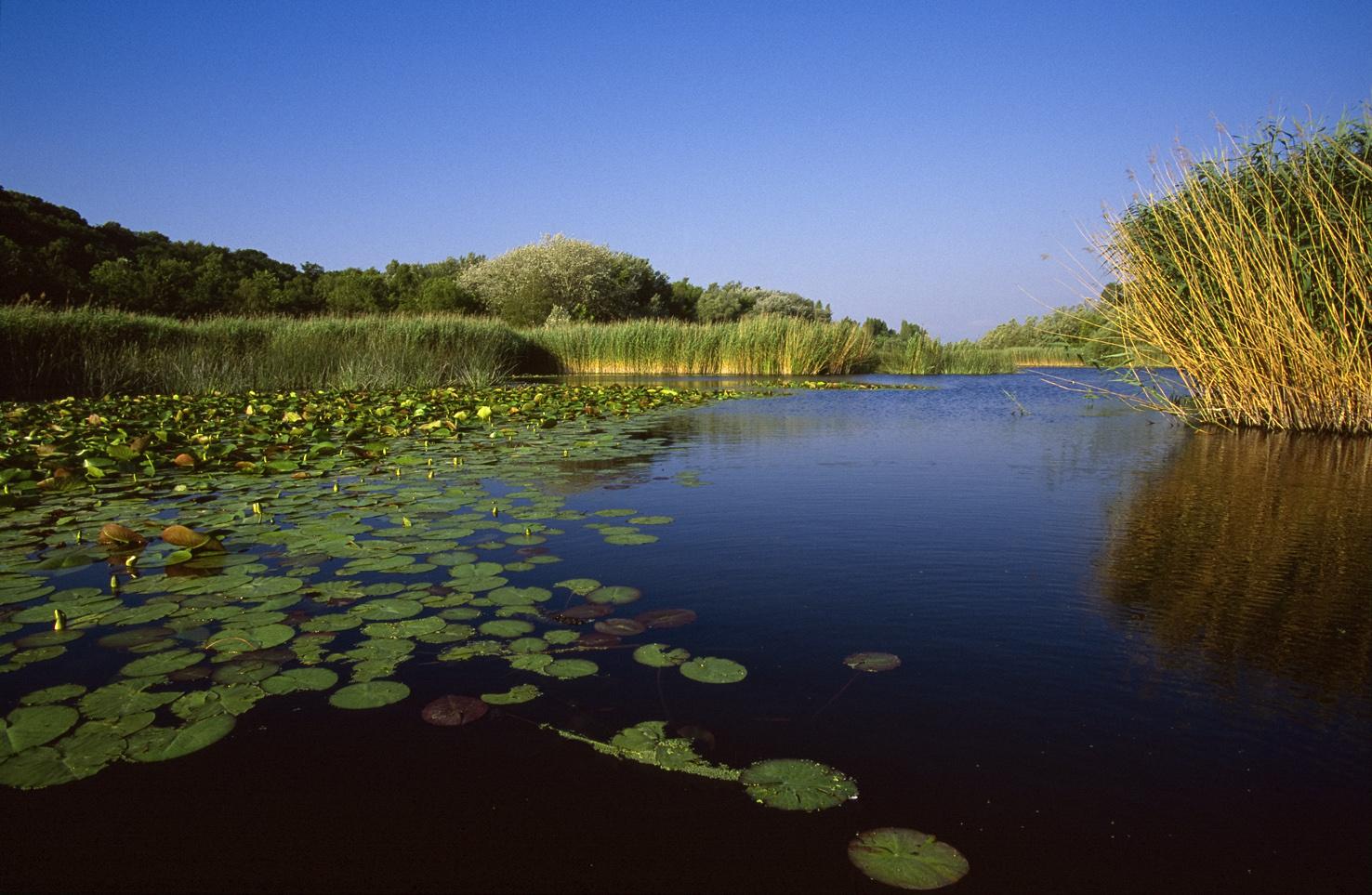 From the lake to terra firma
May we enjoy the beauty of Grande Cariçaie despite it being under protection? The answer is yes! Nature reserves and beautiful beaches remain widely accessible to the public. From the lake to terra firma, walk through forests, marshlands, reeds and dunes. The countless marked trails, wooden walkways and observation sites with a view of nature fill you with an incredible sense of getting away from it all! It's only by remaining discreet and patient that you'll be able discover the rarest wild species…
Located at each tip of the lake, the two nature centres are wonderful gates to the nature reserves. In its historic 18th century building and beautiful park, the Pro Natura Centre of Champ-Pittet offers nature trails, interactive exhibits and entertainment. In Cudrefin, the BirdLife Nature Centre of La Sauge also offers temporary exhibitions and interactive activities. It includes an outdoor walk with several wildlife observatories.
The Association de la Grande Cariçaie organises many activities, for example at events such as Nature Day, when observing beavers or large waterbird gatherings. Don't miss the local tourist boards' recommended canoe trips with Aline Cardinals or horse-drawn carriage outings to combine nature and gourmet delights or fun water activities, walking or cycling. A selection of labelled soft-tourism accommodation guarantees a relaxing stay.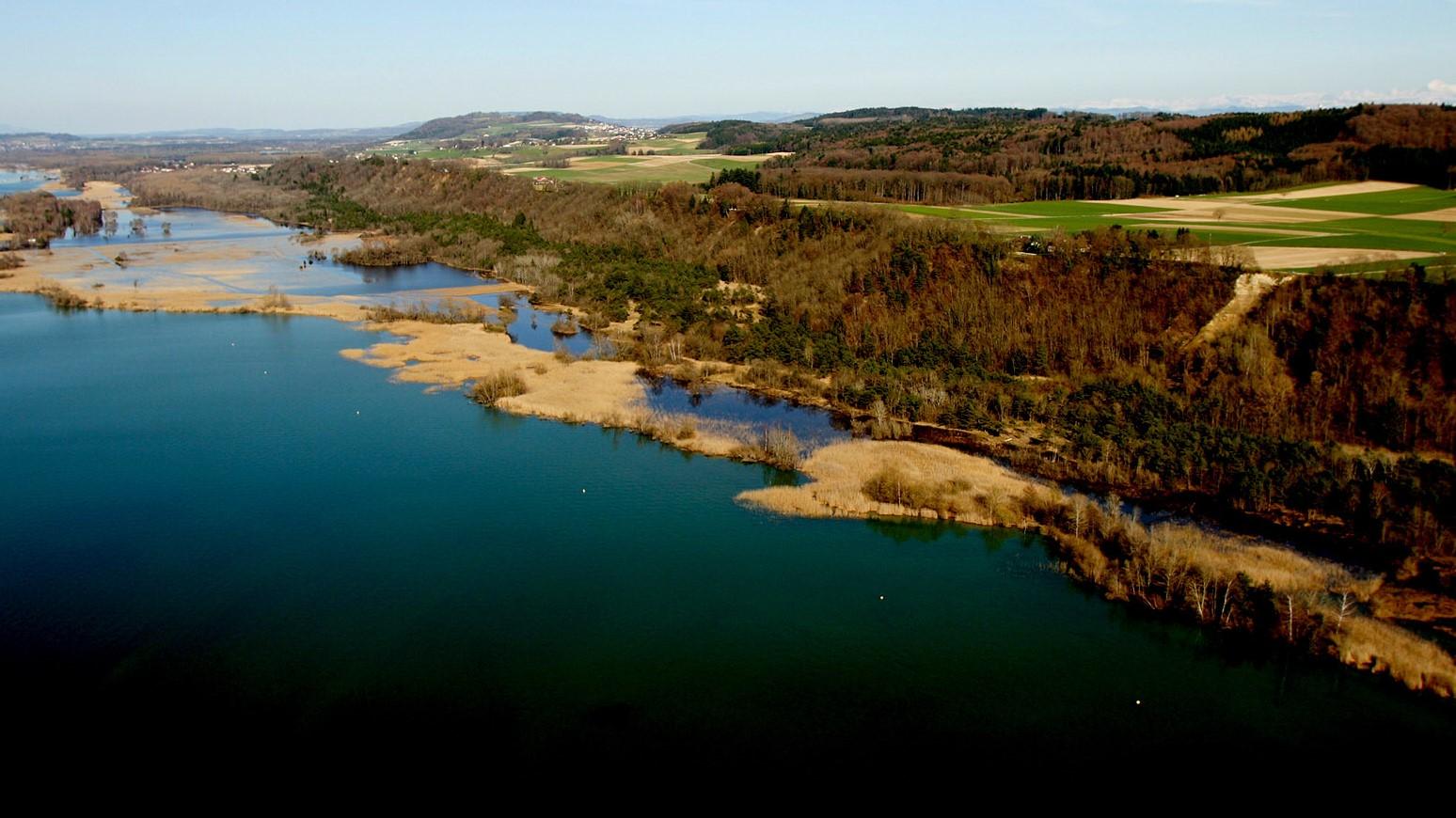 Nothing beats paddling, boating or canoeing on the lake, walking or cycling through nature reserves! But be sure to behave in a way so as not to disturb wildlife and to limit the impact on Grande Cariçaie's natural environment:
On land, stay on the permitted paths.
On the lake, respect the lake sanctuaries marked by yellow buoys and prohibition signs, where swimming and navigation with any type of watercraft are prohibited.
Outside marked lake shelters, stay at a distance of at least 25 metres from the aquatic vegetation fields.
Do not pick plants.
Take your waste with you.
Keep your dog on a leash in the entire perimeter of the reserves.
Follow the signs and rules put in place in the area.
Safety: Pay attention to the paths you take, as in the mountains, and protect yourself against ticks.