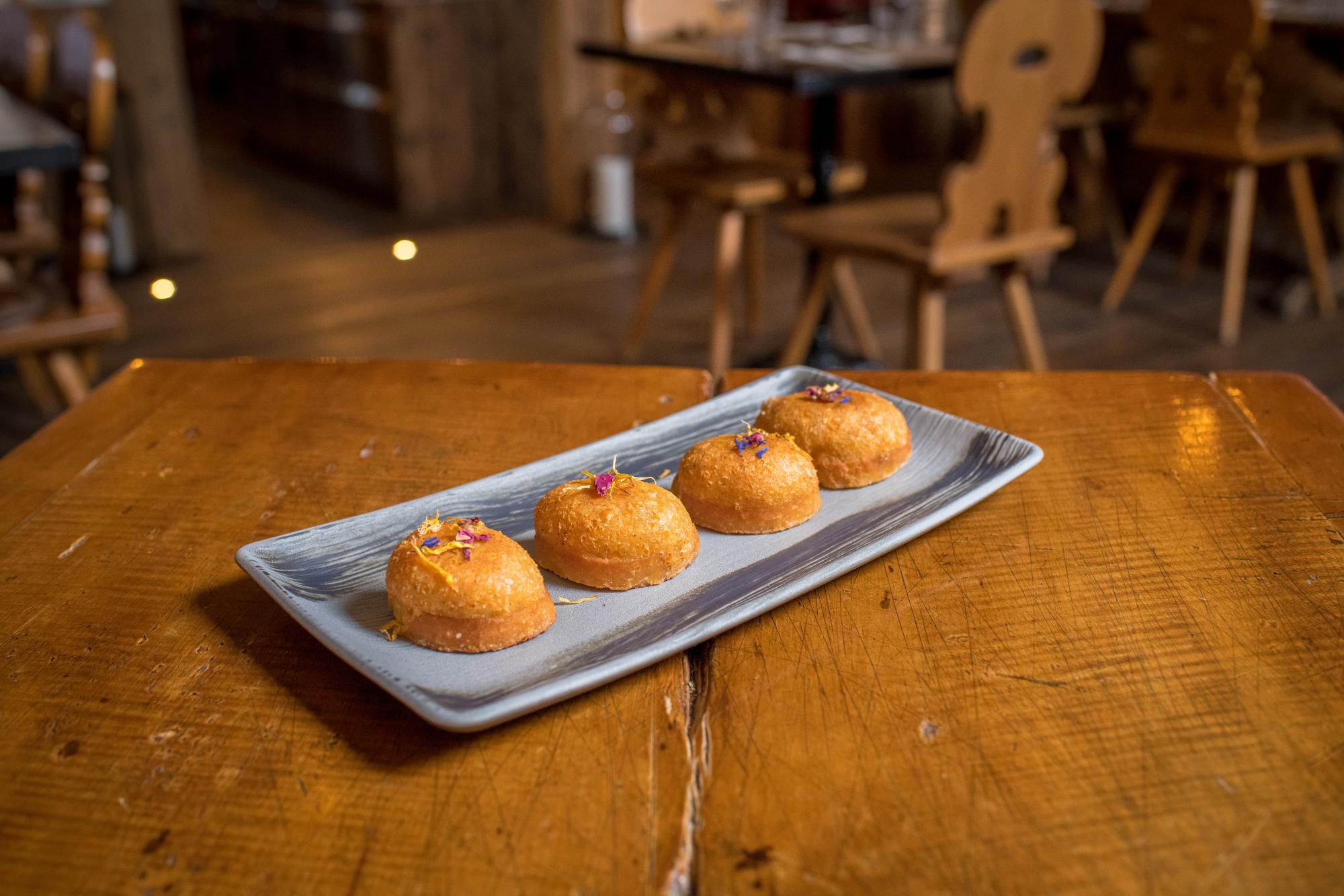 Traditional Vaudois restaurants and specialties
Vaudois culinary specialties range from aperitifs to desserts. They are served in traditional restaurants and are appreciated even between meals.
Offering traditional culinary specialties such as Papet Vaudois, the canton of Vaud is a favourite place for gourmets in search of authentic flavours. Vaudois vintage wines are the perfect accompaniment for local products that can be discovered in a restaurant, at the market or in specialised grocery stores.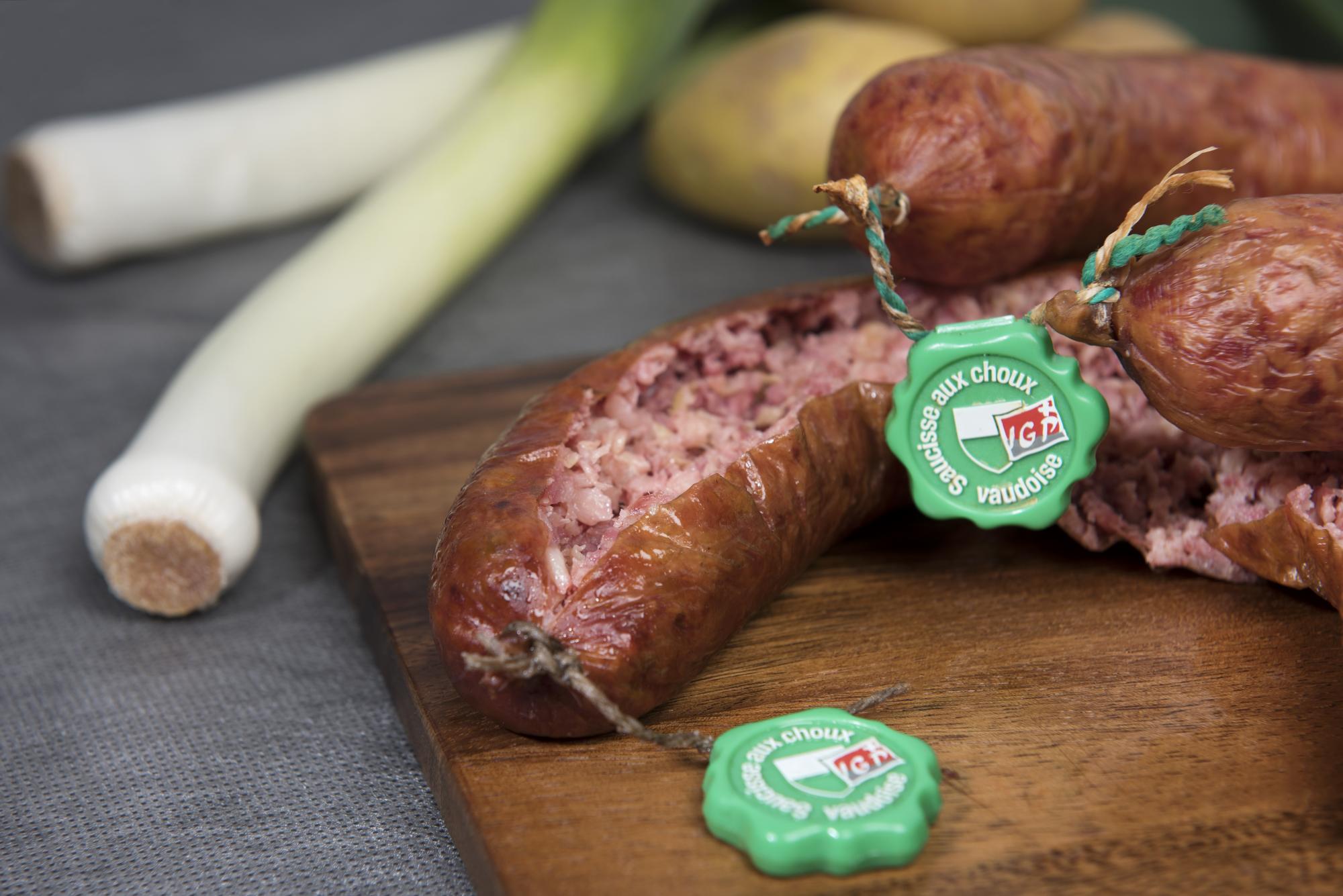 Papet Vaudois and traditional gastronomy
THE dish that best represents the traditional Vaud gastronomy is "Papet Vaudois". Its rustic ingredients make it very tasty, and its green and white colours are reminiscent of the canton's flag. What's more, the recipe of Papet Vaudois is very easy. Anyone can make it provided you have potatoes, white wine and cream handy… But be sure not to forget the main ingredient, a Vaudois cabbage sausage IGP (PGI). Connoisseurs blend its flesh with the rest of the ingredients to add flavour to this winter dish. It must be said: Papet is best enjoyed in the cold season. Although "Papet Day" is held on January 24, gourmets enjoy this dish from autumn to spring.
Gratin Vaudois is another recipe that's ideal for a Sunday. It combines Saucisson Vaudois IGP with a specialty cheese called L'Etivaz AOP (PDO = protected designation of origin). Gruyère AOP is a totem, which is found on the card of nearly all Vaudois restaurants. Fricassee Vaudoise with pork, as well as rabbit ragout can be enjoyed in the most traditional restaurants, while many others offer river fish such as Vallorbe trout or typical lake fish such as perch and fera. Perch fillets, French fries and tartar sauce are a timeless trio.
A glass of Chasselas enjoyed during an aperitif is the perfect accompaniment of butter and cheese "flûtes". Don't miss Vaudois terrines and "taillé aux greubons", a savoury tart with bacon, which you can find at butchers and bakeries. Why not fall for a meltingly soft Malakoff, a kind of cheese donut? And Vaudois desserts combine savoury and sweet delights to yield rustic gourmet foods such as "Raisinée" (apple or pear juice concentrate), a dessert with Chasselas and bricelets (a Vaudois wafer). And what's with coffee? How can you not give in when you see a carac (shortbread pastry filled with chocolate and cream) or a bouchon vaudois, a sweet made with Diablerets brandy?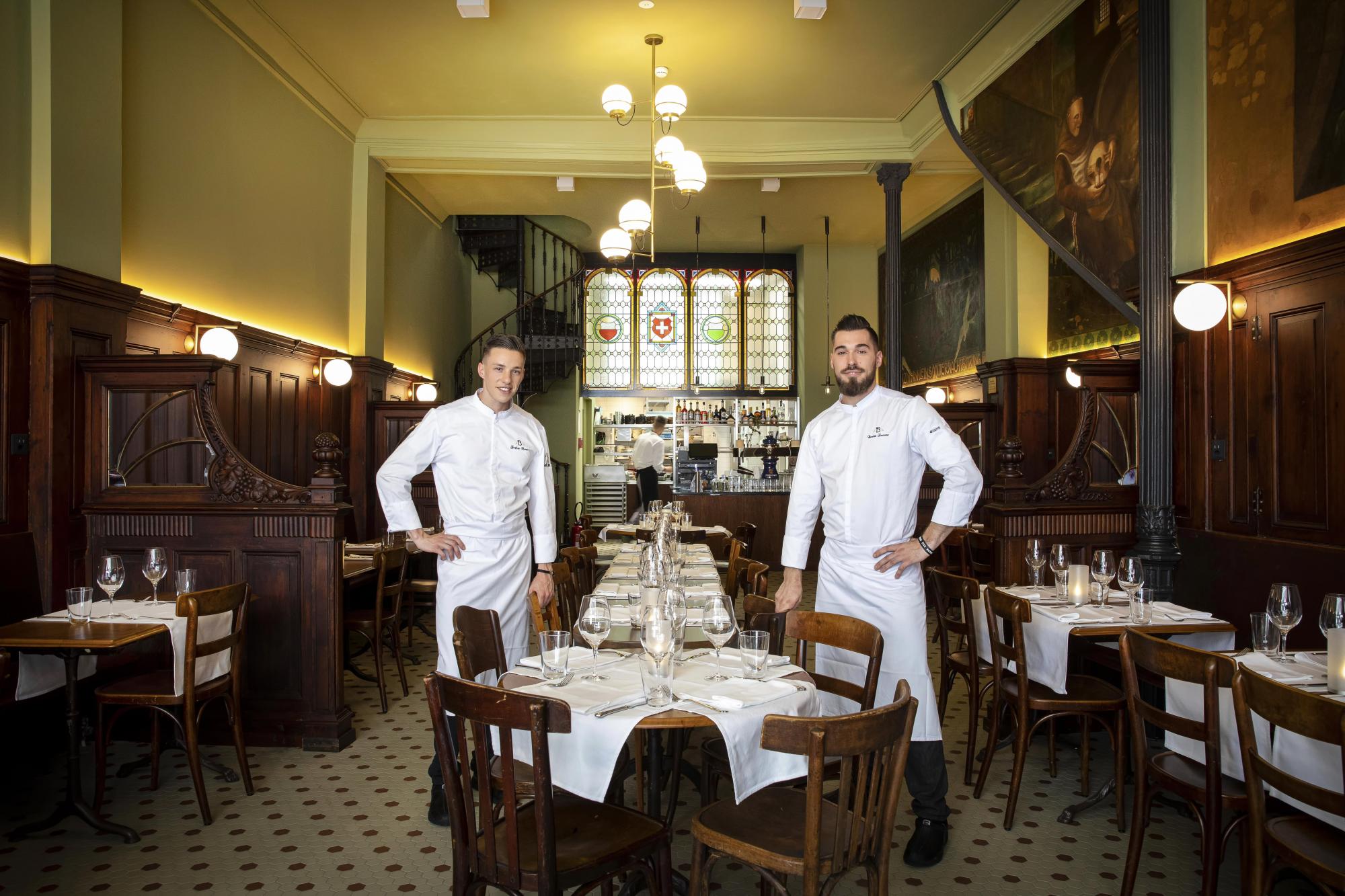 Traditional restaurants and timeless food
In traditional Vaudois restaurants, the atmosphere depends on the style, which is either urban or rustic. The recipes are sometimes inspired by Swiss specialties, sometimes by food from elsewhere. Bistros and breweries are a nice way to get to know local specialties. Some of these establishments have prestigious GaultMillau points and are therefore real institutions. Two "historical monuments" in Lausanne defy time and fashion trends: The Pinte Besson – which is 240 years old! – and La Bavaria, which was founded in 1881. Their welcoming setting and the food quality make them highly commendable addresses. If you're more into enjoying a meal next to wine barrels, the wine cellars in the canton's wine-growing villages are ideal. Cheese dishes such as half-half fondue and game, which is only available in season, are worth mentioning too. These cordial, timeless dishes are part of the purest of local traditions that are closely linked to country inns, chalets and mountain pubs.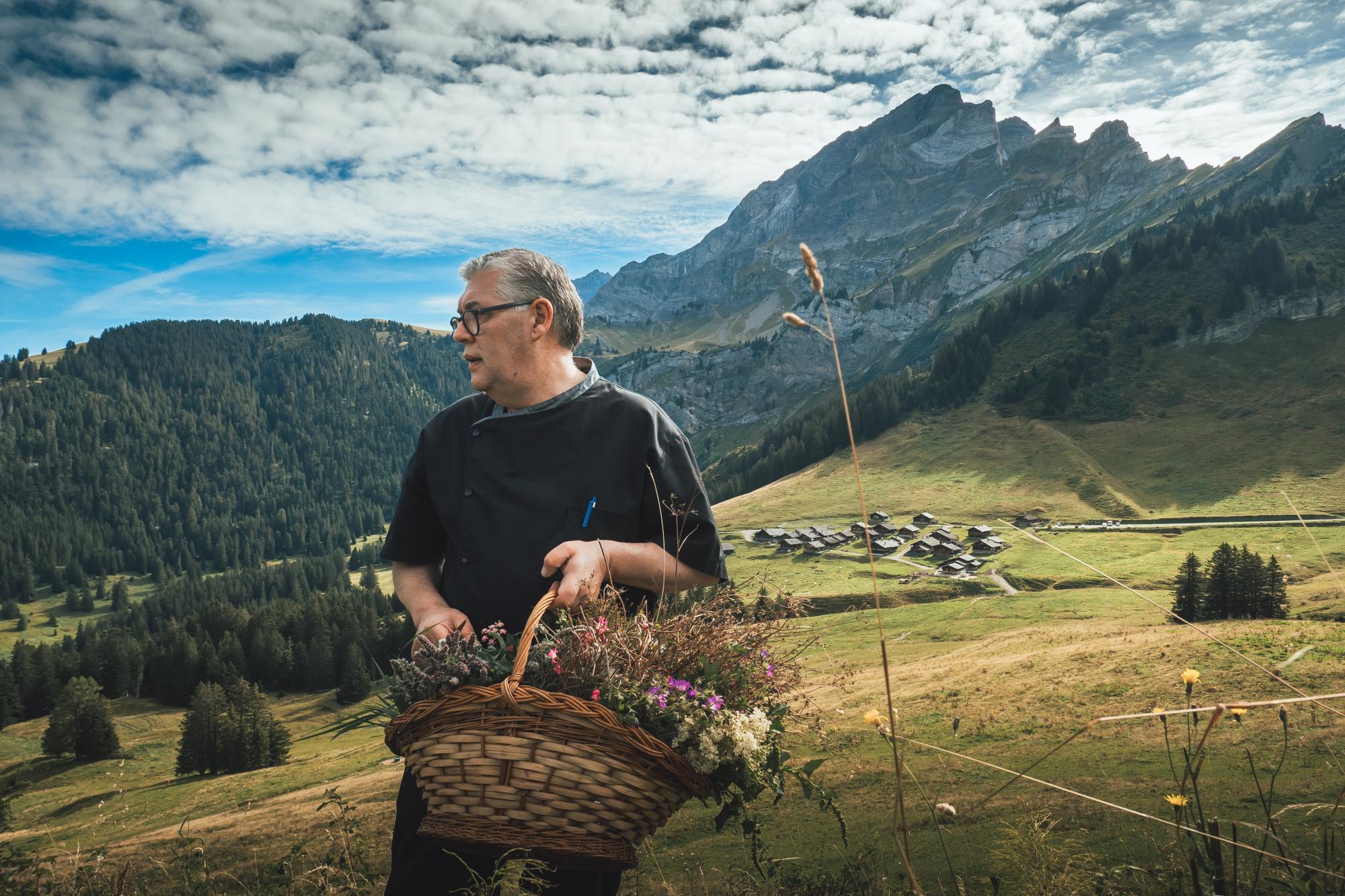 Accommodation and stays in the heart of the region
After a dinner of terroir food in a good inn or a comfortable hotel, a stroll along the quiet streets and paths of the canton of Vaud is even more delicious. The panorama of the Jura and the Alps is worth stopping at least one night in a hotel-restaurant to feel the atmosphere at nightfall. And it can be rediscovered the next day after waking up. The vineyards, the surrounding mountains, Lake Geneva and the rivers all offer enchanting colours, scents and sounds. What a pleasant feeling to have discovered the know-how of producers, enjoyed wines and good food, as well as the hospitality of the restaurateurs. This experience gives you the impression of being part of the family, of feeling at home in a welcoming place.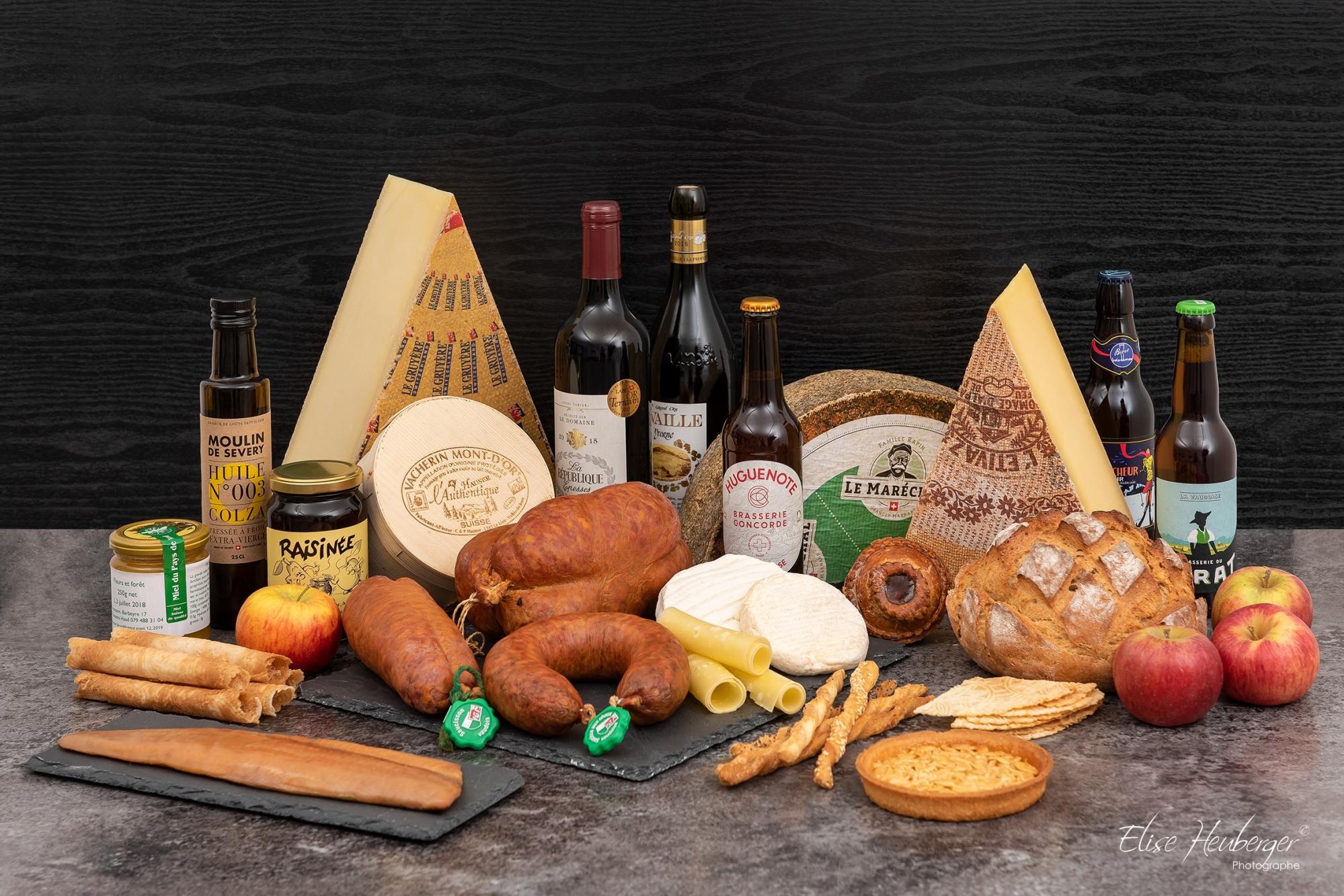 Where to find regional products
Foodies have plenty of choice to pick up the best
regional Vaudois products
. This can be directly from the artisans on market day or at the farm, in "terroir shops" or in small grocery stores, be they in the city or the countryside. The focus is on traditional specialties: The excellent Vaudois cheeses — ooh, the
Vacherin Mont-d'Or AOP
— are marvellous with the county's deli meats – ooh, the phenomenal boutefas! Not to mention quality products such as Vaudois walnut oil AOP from
Moulin de Sévery
, which is extracted the old-fashioned way exclusively from nuts of the canton, as well as
AOC wines
and beers from micro-breweries. And to make things even better, many of these stores have a sustainable element; they offer local or fair-trade products, sometimes even in bulk.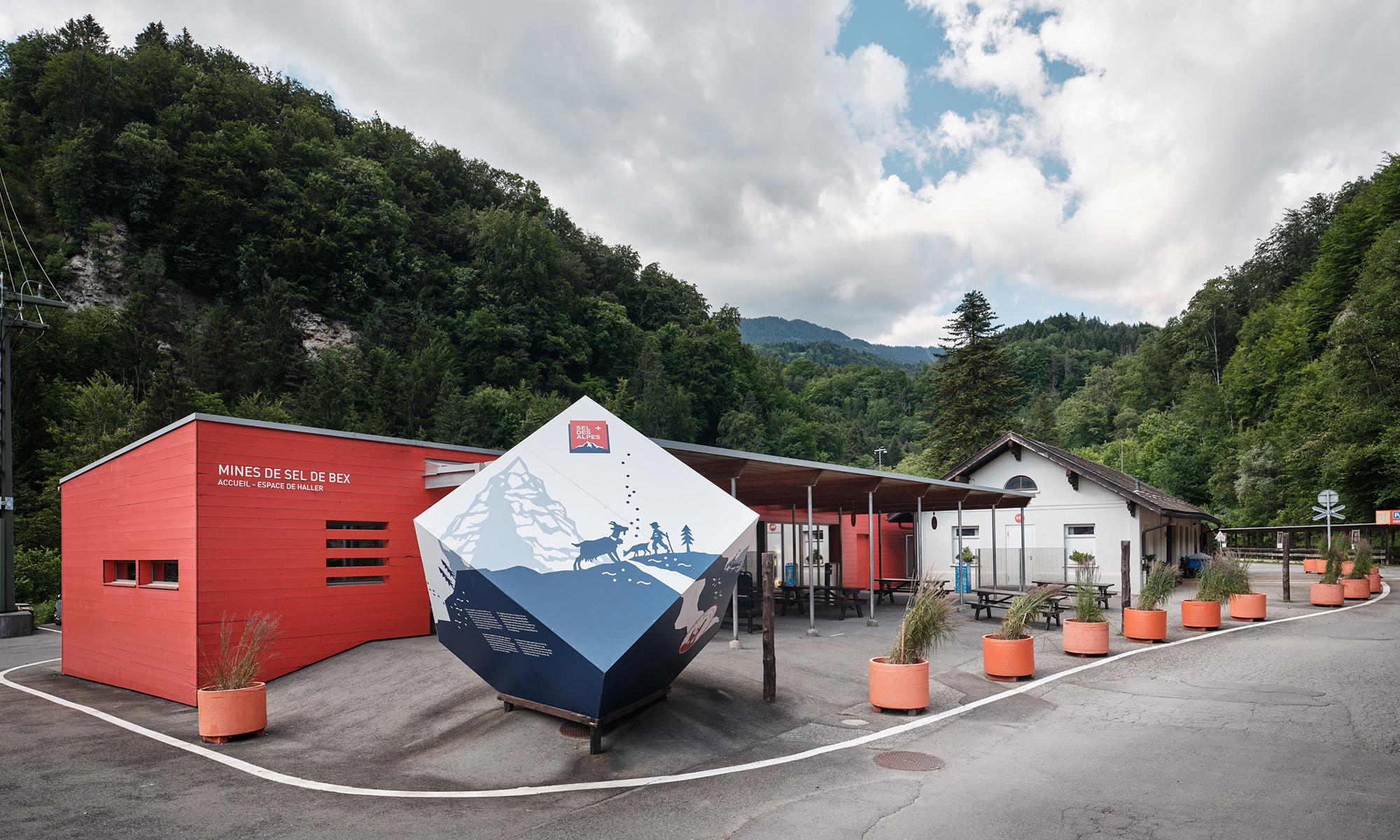 The Vaudois terroir has its museums
The culinary specialties of the canton of Vaud are so tasty — and traditional — that even museums feature them! This is the case in the Pays-d'Enhaut, in the Maison de L'Etivaz, and the Musée du Vacherin Mont-d'Or in Vallée de Joux. As cheese is unimaginable without bread, you'd better go to Echallens to visit the House of Bread and Wheat. The upstairs room of this museum even lets you catch a glimpse of traditional Vaudois costumes. Closer to the Alps, the Museum of Vines, Wines and Labels at the Château of Aigle allows to discover ancestral know-how, just like the Bex Salt Mines. This original site delights locals and tourists alike. In Vevey, the food museum called Alimentarium opens your appetite with its fun exhibitions. As a symbol of the unwavering link between food and wine, the Musée de la Confrérie des Vignerons is just a few steps away.