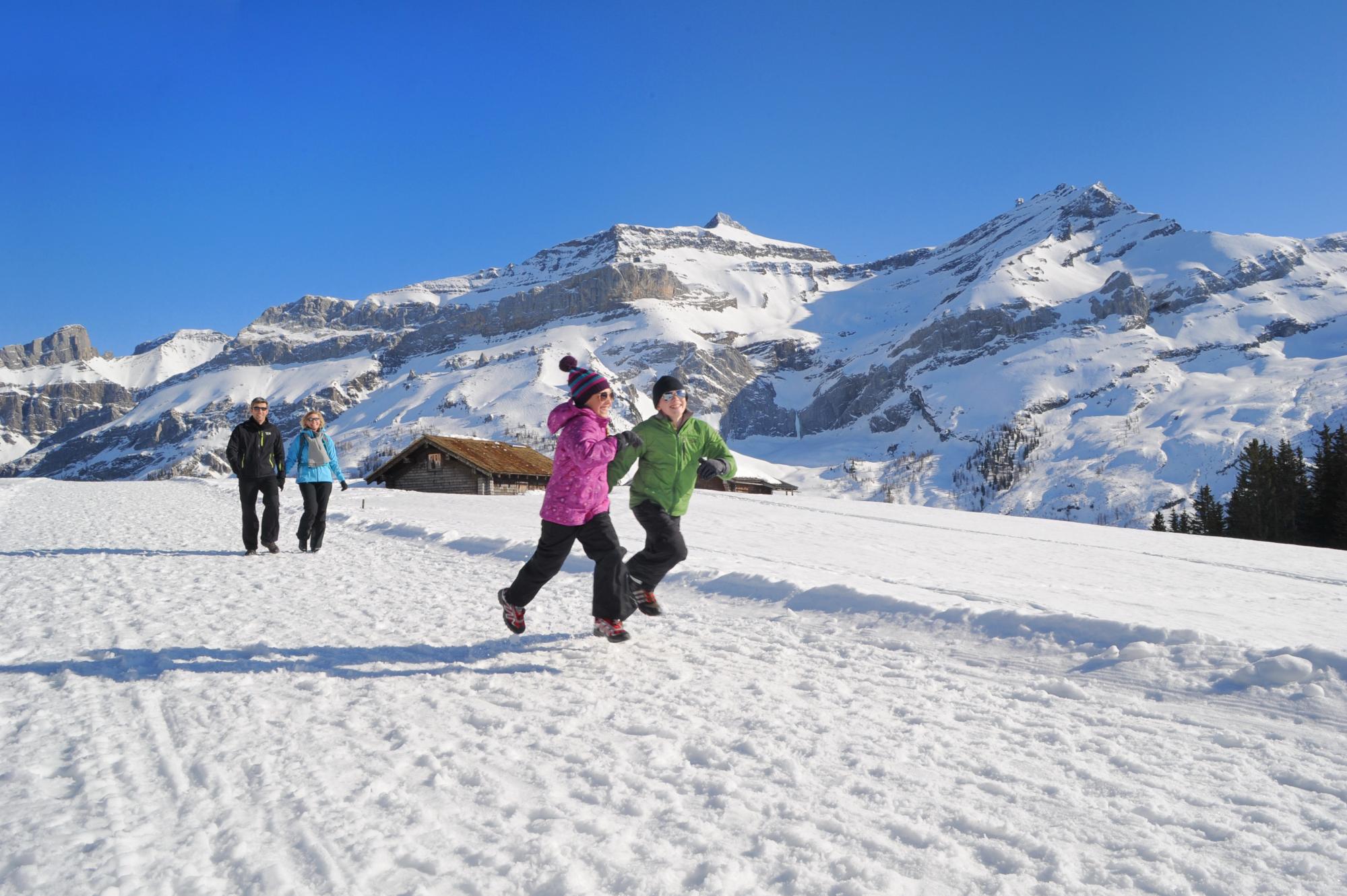 Winter hikes for all the family
Marked trails - promises of lovely walks with the family – criss-cross the wintry slopes of the Vaudois Alps as well as the high plateau of the Vaudois Jura. Some can be explored on foot, others with snowshoes or cross-country skis.
If you have young children, it'll no doubt be best to choose a trail that's large enough to pull a sled behind you. Do you sometimes find it hard to keep up your kids' motivation during an outing? Why not offer them a fun and educational hike? So they can focus on more than on their little feet! The prospect of enjoying a delicious snack or a comforting hot chocolate halfway through or at the end of the tour will certainly also be helpful. Some routes are close to authentic and friendly restaurants or inns that are ideal to warm up in.

These walks of varying difficulties and lengths take you under majestic snow-covered fir trees or through peaceful plains in preserved nature. They guarantee an authentic getaway, grandiose panoramas and, above all, great excursions for all the family.