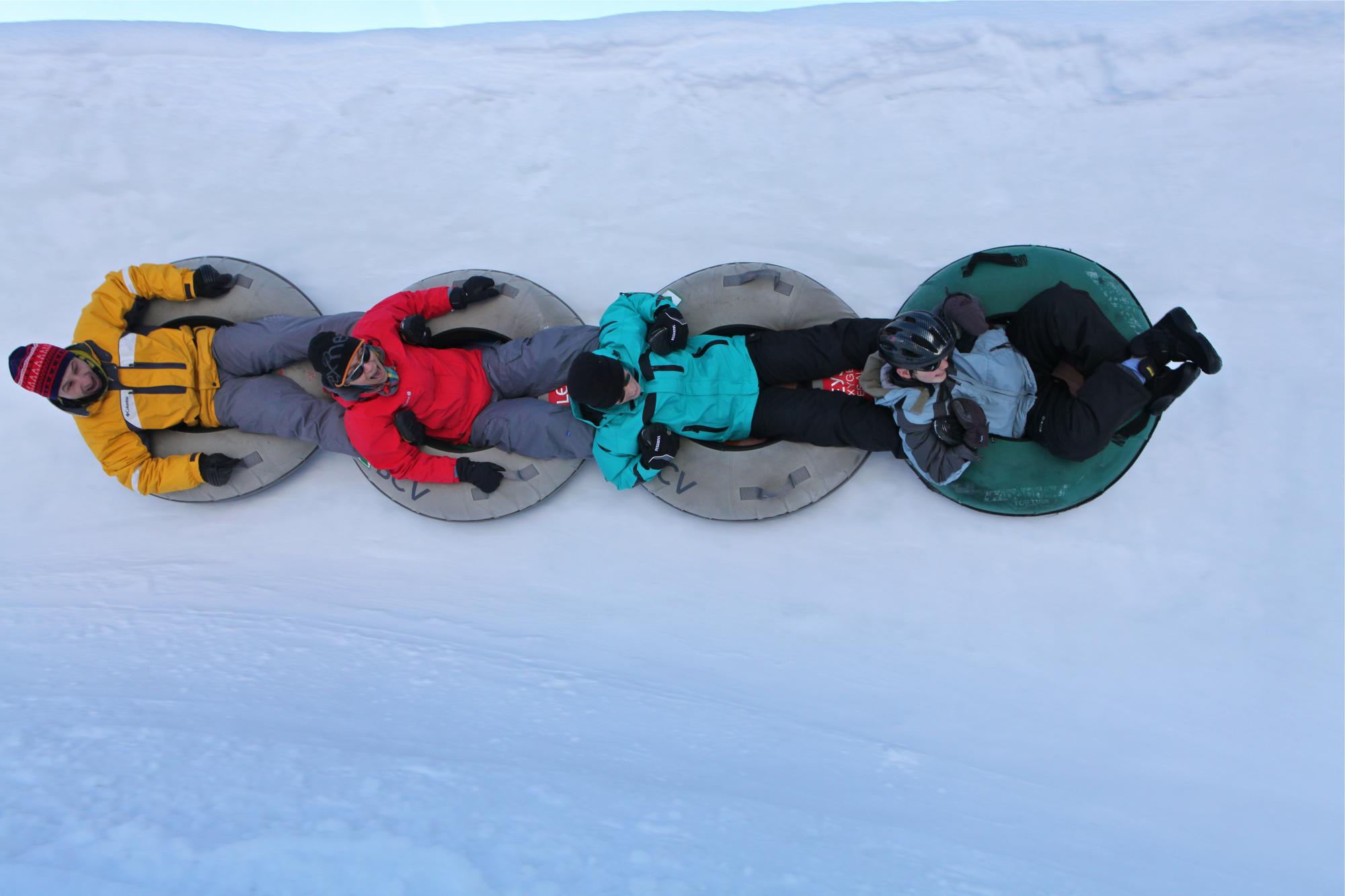 A fun winter for great memories!
Snow and ice are unique because they can be shaped at will to create extraordinary recreational areas. Multiple winter activities, from the most classical to the most original, are available to those who seek to make the most of their stay in the canton of Vaud.
Our snow parks with their mythical jumps or half pipes, our open-air skating rinks and our recreational areas like Toboganning Park all have one idea in mind: Commit indelible memories to your memory. Have you ever heard of fat bikes? Or snowscooting? Why not try it out! If you're not prone to vertigo and if you'd like to push your limits, the Peak Walk Crossing at an altitude of nearly 3,000 metres, the perpendicular jump at the Pissot Gorges or a hot-air balloon ride could well be on your list of things to do at least once in your life! Or is walking on snow-covered trails more your idea of adventure? Snowshoeing or cross-country skiing are excellent ways to explore nature. At sunset or when the stars start twinkling, these walks – as well as night skiing and sledding – have an aura of magic about them.