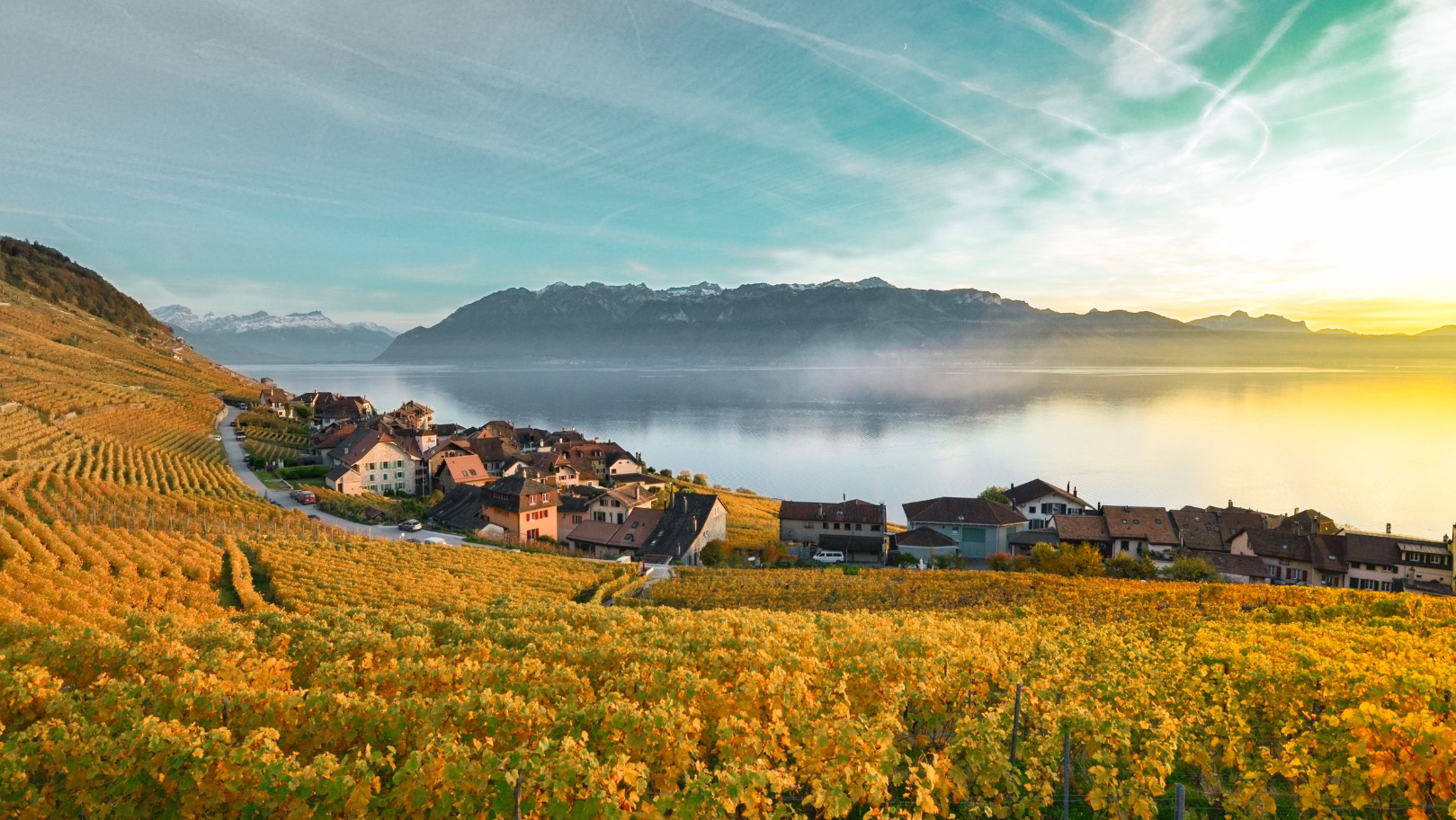 Montreux Riviera
How fitting the name of "Swiss Riviera" is! A Mediterranean ambience on the shores of Lake Geneva, a pleasant microclimate, good restaurants and excellent wines. Its vintage wines come from a must-visit vineyard; the terraced vineyard of Lavaux UNESCO.
Located between the lake and the mountains, this destination attracts many a traveller in search of natural beauty, tranquillity and inspiration. Surrounded by Switzerland's most beautiful vineyard, which is part of the UNESCO World Heritage Programme, Montreux Riviera harmoniously combines art of living and nature. Everything on offer is intended for a unique visitor experience: wine tastings, welcoming winegrowers who enjoy passing on their knowledge, terroir products, Chillon Castle and the Vintners' Festival.
The Montreux lakeside promenades are reminiscent of the most beautiful seaside destinations, and the famous Jazz Festival is omnipresent. The culinary and wine-related traditions in Vevey inspire countless visitors and famous hosts such as the genius Charlie Chaplin. Scattered between the shores of the lake and the wine paths, the charming towns and villages of Lutry, Chexbres and Cully are perfect excursion destinations.