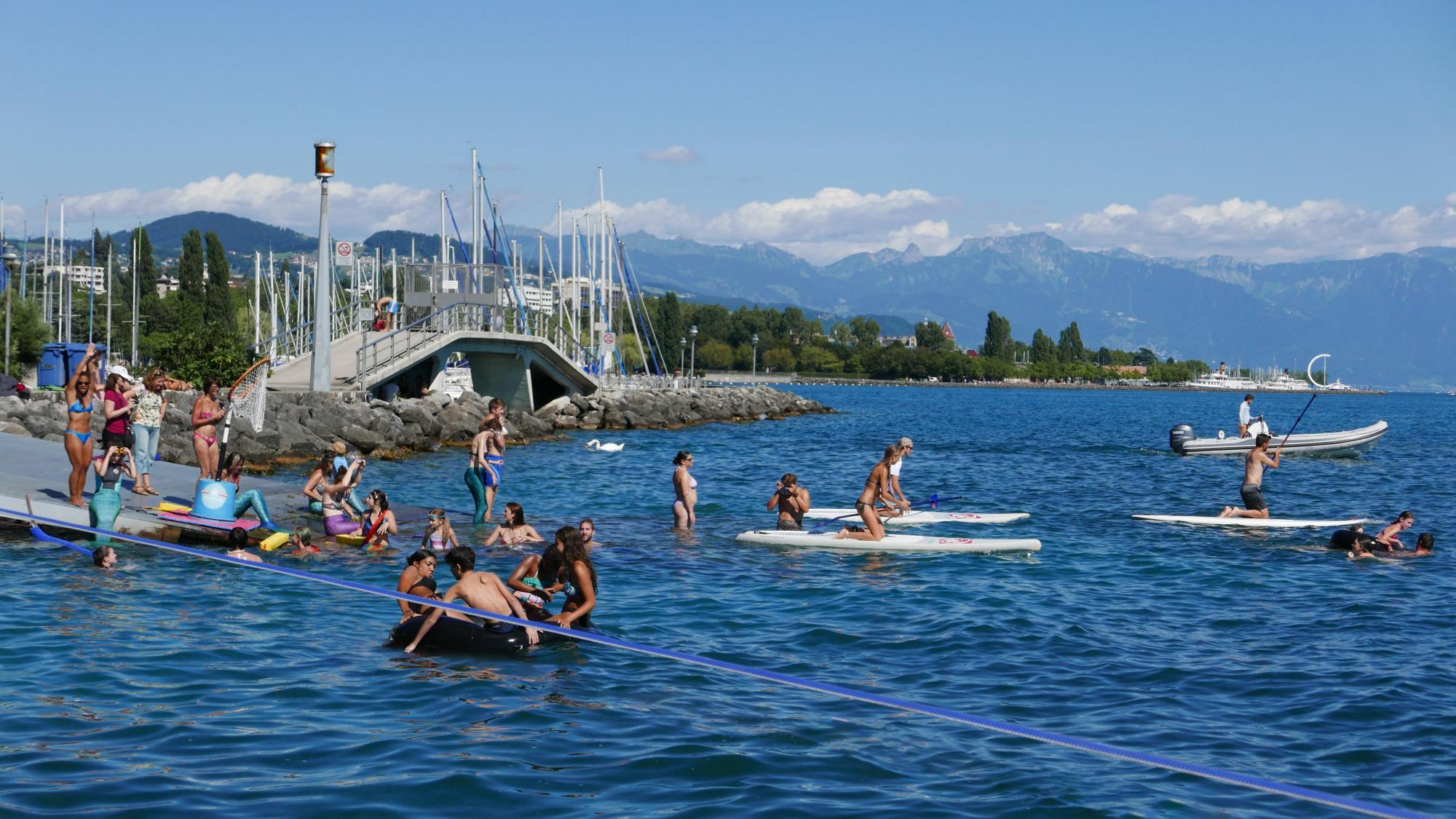 Water events in the canton of Vaud
Water shows, sports events and other fun activities are organised on the lakes of the canton of Vaud so you can swim or dream.
The extraordinary and varied aquatic events on the Vaudois lakes are commensurate with the beauty of their respective regions. Some can be enjoyed from the shores; others invite you to jump right in. But all of them are spectacular. The lake shows at the foot of the Alps and the activities in the Vaudois Jura are favourites with fans of panoramas and water sports. It goes without saying that the atmosphere is always friendly. And there are always fun moments whether it's a sports competition or whether there is one winner in the end. Races also provide a host of shared emotions. The enchanting setting and the cheering crowds multiply motivation, and the shimmering water is reminiscent of a shining medal. Everyone can extend their hand to touch it.