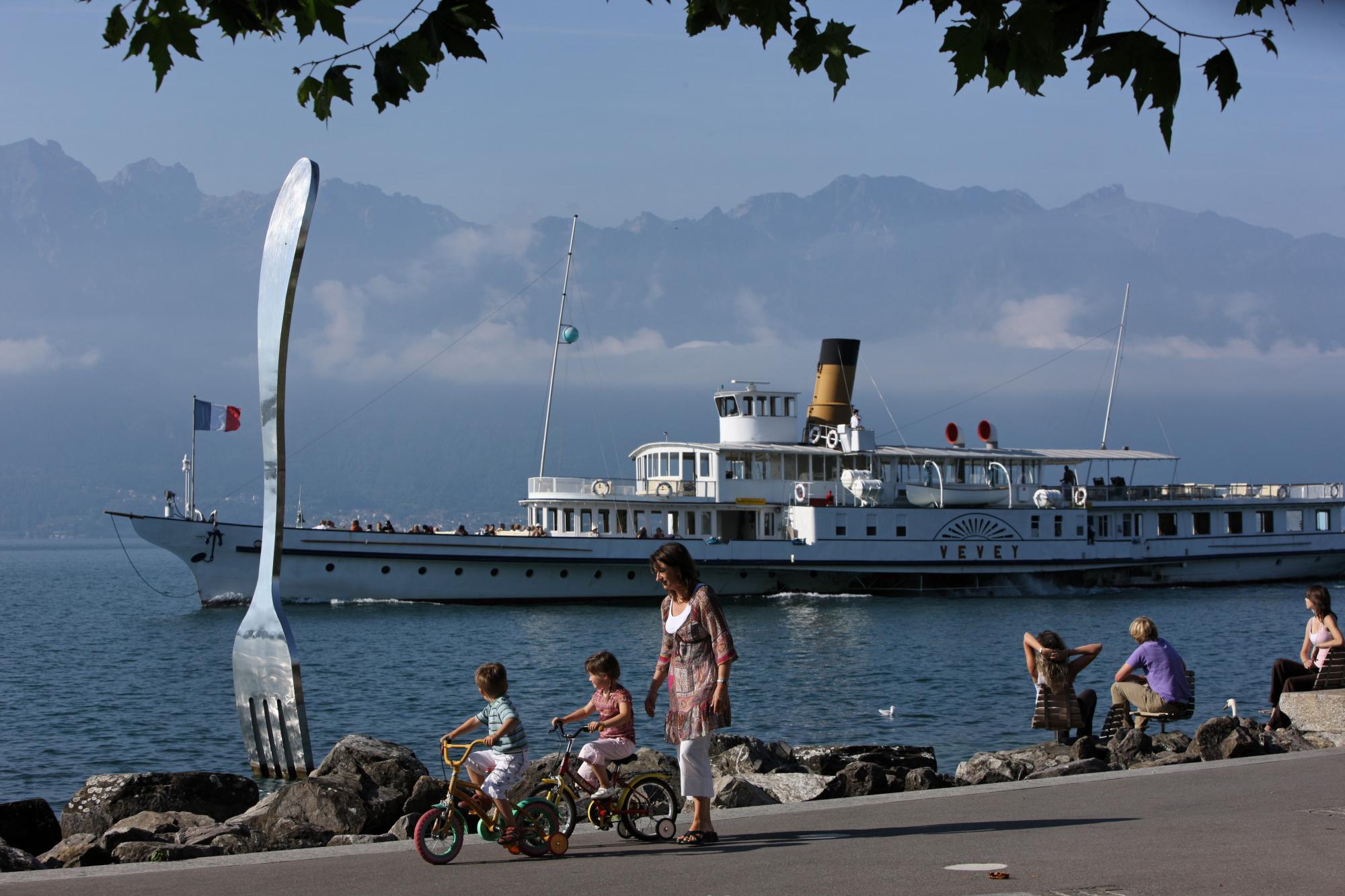 Vevey, town of images
Gateway to Lavaux, capital of photography, HQ of Nestlé, home of Charlie Chaplin: there's no shortage of ways to describe Vevey.
On the shores of Lake Geneva, with stunning views of the Alps, Vevey is a Mecca for photography, due to its renowned school and the Swiss Photography Museum but especially due to its Festival Images, a unique open air photography exhibition.

Headquarters to Nestlé, Vevey reveals the story of this longstanding company and the secrets of food in two museums: The Nest and the Alimentarium.

Known for its sweet living, Vevey is the ideal starting point for wine excursions in the UNESCO-listed Lavaux vineyards. About every 20 years, the Place du Marché hosts the legendary Fête des Vignerons wine festival.

The region includes some fine Belle Epoque hotels and mansions, the Manoir de Ban being a perfect example. The former home of Charlie Chaplin, it houses now the Chaplin's World museum.