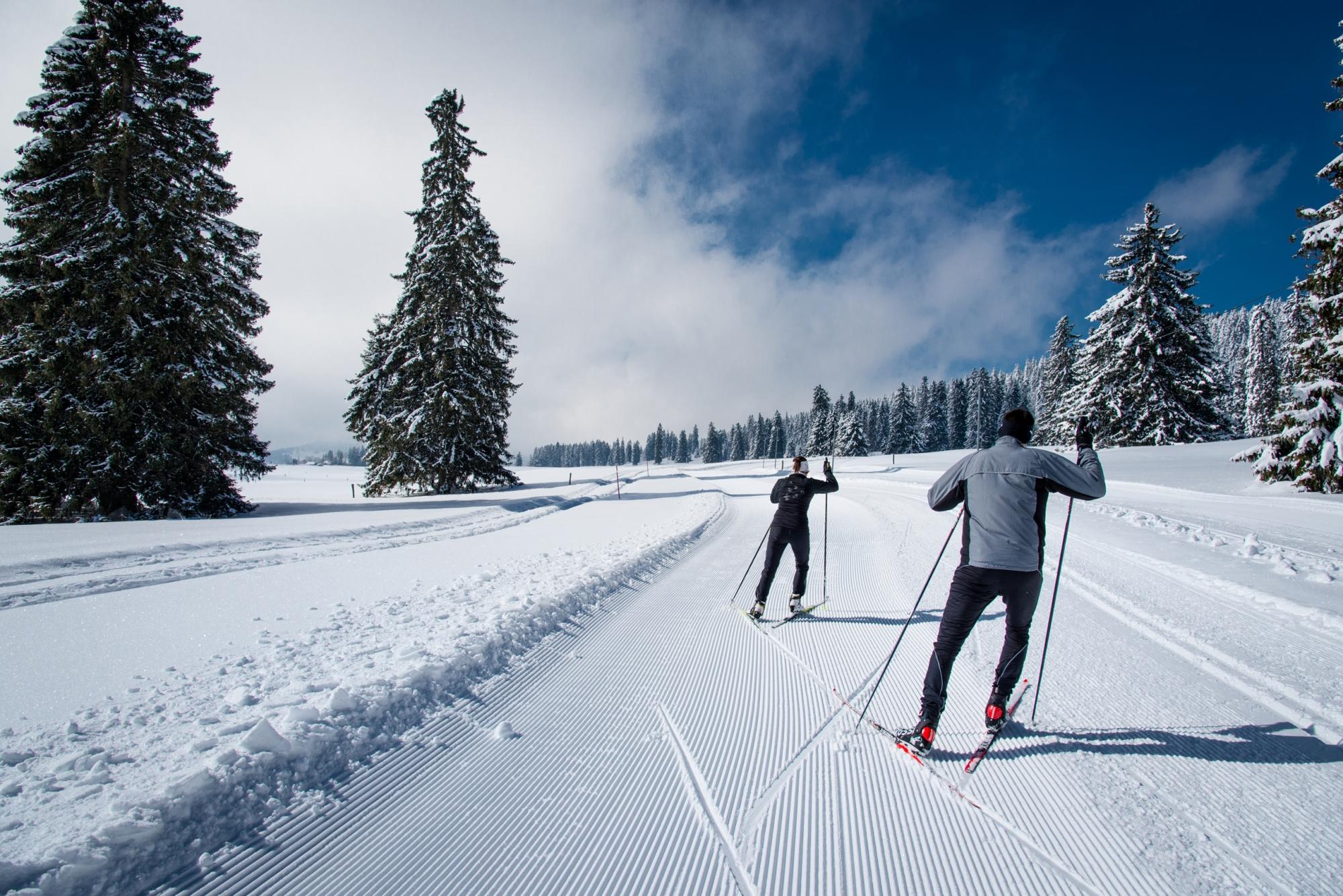 Cross-country tracks
The SuisseMobile national soft mobile network lets you rediscover the canton of Vaud's cross-country skiing paradise, which also features less well-known regions. Fans of this rhythmic and soft sport look forward to testing the 15 tracks that were selected.
Well known to cross-country skiers, the Vaudois Jura is the paradise of cross-country skiing. Vallée de Joux even boasts Switzerland and Central Europe's largest network of trails. But the Vaudois Alps and the hills above Lake Geneva are also included to promote the diversity of the canton of Vaud. The same kind of variety applies to the difficulty of the trails. Thus, all sports fans can take advantage of the SuisseMobile tools that enables them to organise their outing down to the last detail.
Practised on prepared natural tracks, the appeal of cross-country skiing lies in its minimal invasiveness regarding nature. In inspiring silence, cross-country skiers can concentrate on their efforts and the beauty of the snowed-under surroundings. SuisseMobile gives preference to trails that are adapted to the classical cross-country and skating styles.