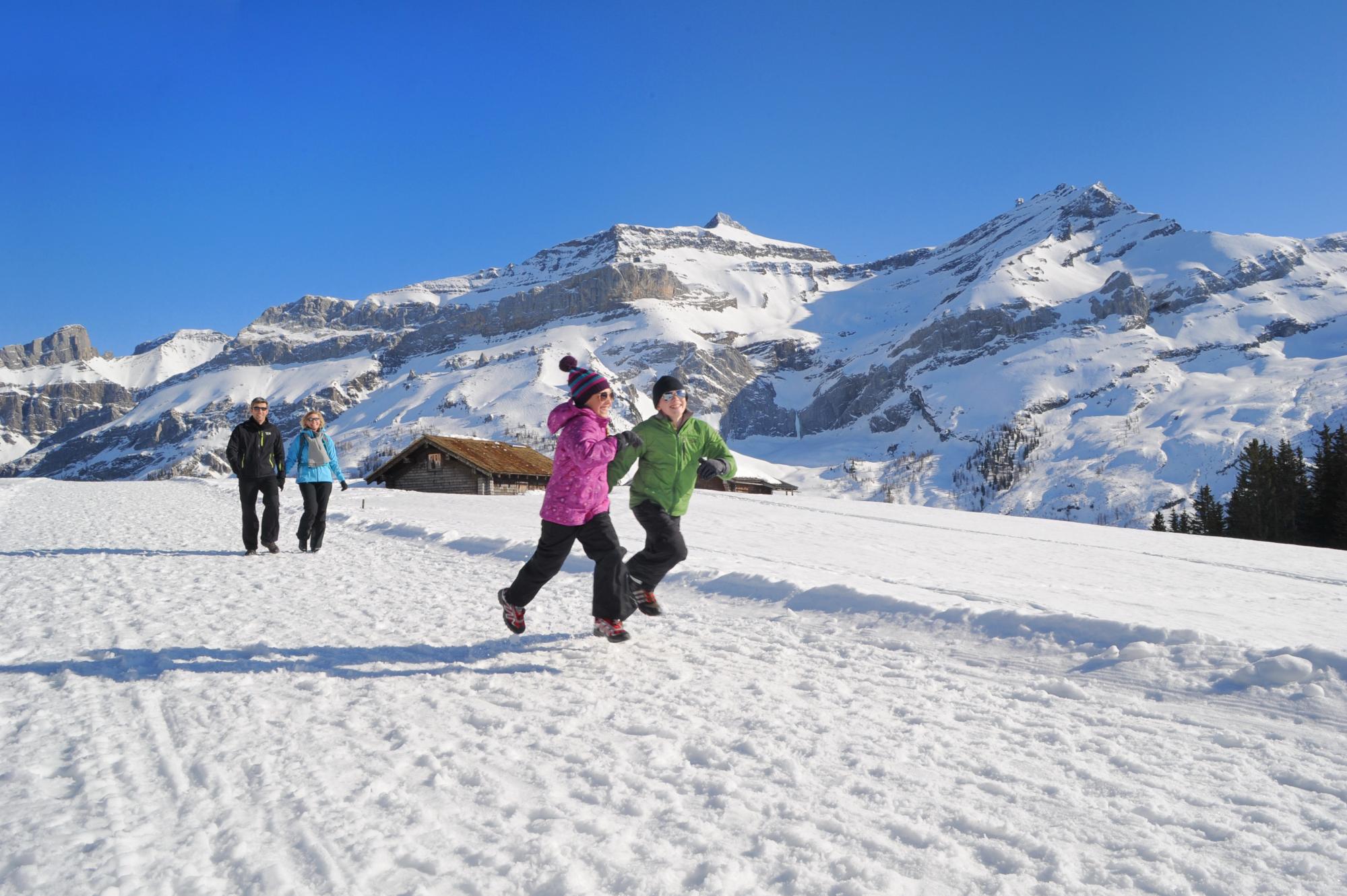 Winter hiking
Well distributed between the Vaudois Alps, the Jura Vaudois and even above Montreux, the 10 Vaudois winter walking trails that have been integrated in the SuisseMobile network invite walkers to active relaxation in a soothing winter landscape.
Located in the Vaudois Alps – Villars, Les Diablerets, Leysin and Les Mosses –, in Vallée de Joux in the Vaudois Jura, in Sainte-Croix and Saint-Cergue as well as in Caux above Montreux, the existing trails chosen by SuisseMobile range from a lovely winter walk to a more athletic hike.
Following the philosophy of SuisseMobile, the purpose of this integration is to promote soft mobility in all seasons and to provide all the conditions to ensure a perfect organisation and smooth hike, regardless of participants' physical level.