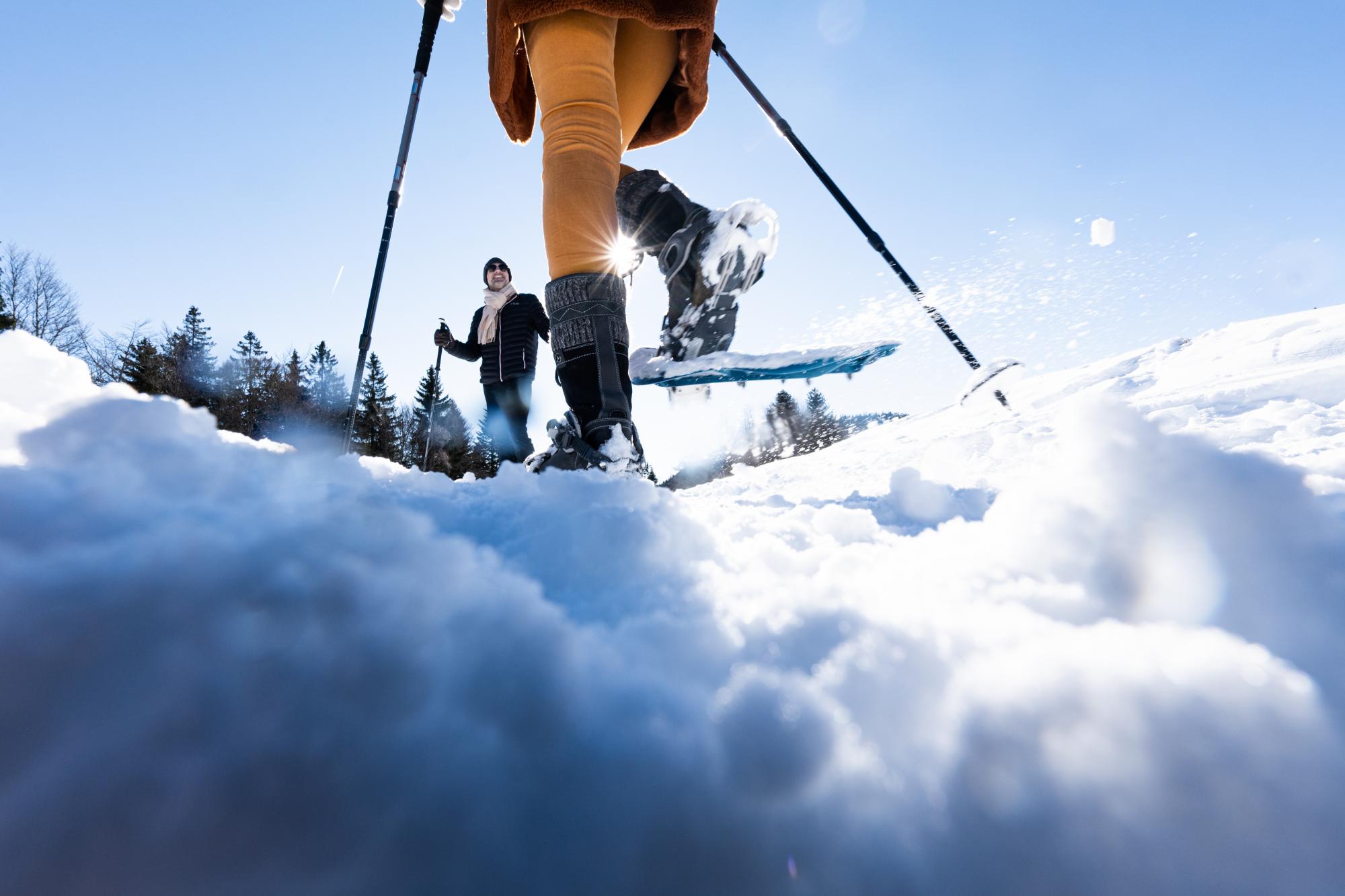 Snowshoe hiking
Featuring gentle slopes and more demanding reliefs, the landscapes of the canton of Vaud lend themselves perfectly to the practice of snowshoe hiking.
Thanks to this easy sport that requires neither long training nor heavy equipment, snowshoe hiking has been a favourite for years. From the season's first snowfall, well-trained sportspeople as well as occasional walkers put on their snowshoes to immerse themselves in the magnificent winter landscapes of the canton of Vaud.
The Vaudois routes that were selected for the SuisseMobile network cover every region in Vaud: the Alps, the Jura and the hills above Montrey-Vevey, offering a difficulty level ranging from easy to difficult. Sportspeople can choose between a 3-km hike at Pléiades to a 14-km loop departing from Les Moulins (Château-d'Oex).
Available throughout the season, pink signage guides hikers along the path of their choice.