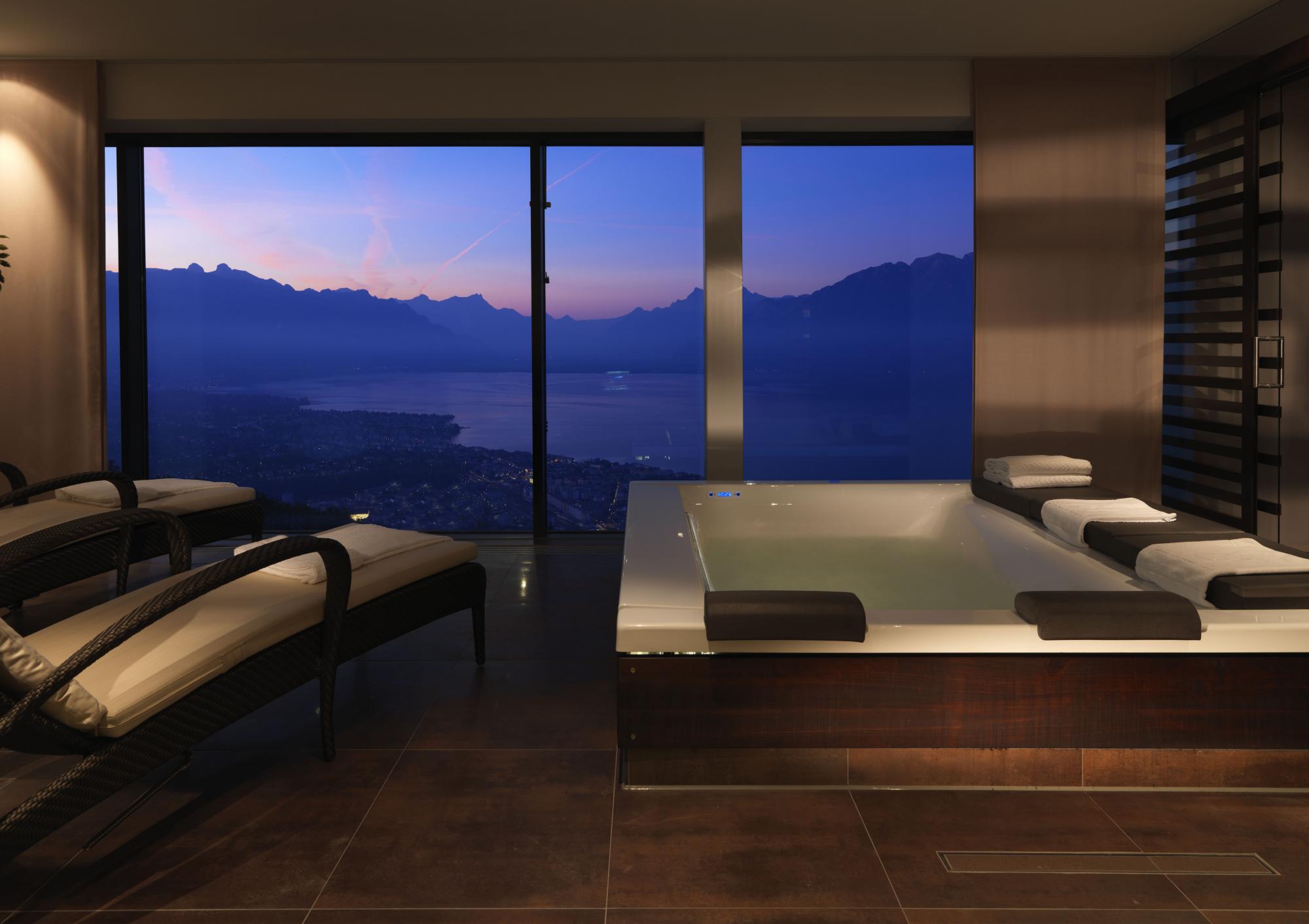 An all-round wellness stay in Vaudois hotels
Spa with the family, high-quality treatments, thermal waters: immerse yourself in a world of relaxation
A warm welcome, high-quality treatments, beneficial thermal waters, flower gardens and panoramic swimming pools. Spa and wellness offers in Vaudois hotels provide guests with moments of pure relaxation away from daily stress. Their qualified and enthusiastic staff do their utmost to ensure that guests enjoy a stay without any hitch, comparable to a perfectly orchestrated ballet.
Throughout the year, the canton of Vaud reveals its features that change with each season. Whether in the cities or in mountain resorts, everyone will feel like a fish in the water in the wellness area of a palace or family hotel or a spa. In summer and winter, there are plenty of ideas for activities near these hotels, where it is so pleasant to relax after a busy day. In addition to pampering their guests, the staff will gladly inform them about the must-see events and sites to help them enjoy a tailor-made stay. Immersion in the different facets of Vaudois wellness!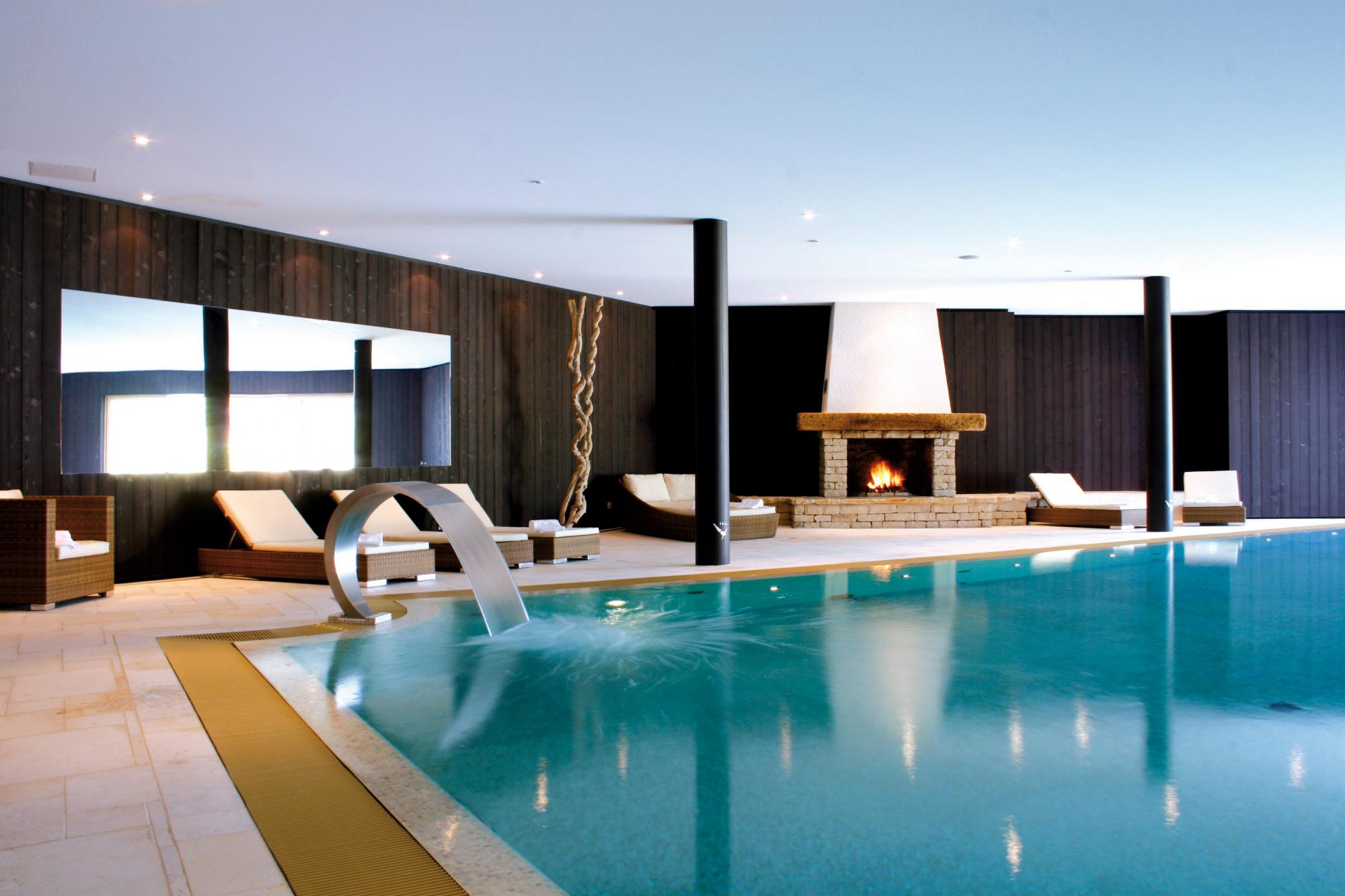 Spas are also for families!
Many Vaudois hotels have started to make their wellness areas available to families to satisfy the need for relaxation from a young age and to give them the opportunity to fully enjoy this pleasurable moment together. In all seasons, Chalet RoyAlp, a 5-star hotel in Villars-sur-Ollon, welcomes children aged 2 and up. "With a temperature of 28.2° C, the pool would be unsuitable for children below this age," says Martina Penna, head of the spa, who remains open to exceptions. Toys, buoys, fries and other types of entertainment delight toddlers.
Proud of its family spa identity, the hotel has formed a partnership with Toofruit, which offers rituals for children from 3 years. "This French brand is an absolute pioneer in children's spa treatments," says Martina Penna. The experience turns into a gourmet moment with face scrubs based on fruit purée such as pineapple and coconut.
Cabin treatments often take place in the presence of a parent or siblings. In addition, a team of four experienced therapists look after the families. Three of them are experienced teachers of yoga for very young children, and one of them offers shiatsu, Thai massages and treatments with Tibetan bowls. "In winter, yoga classes for teenagers are in great demand. We also offer tailor-made facials."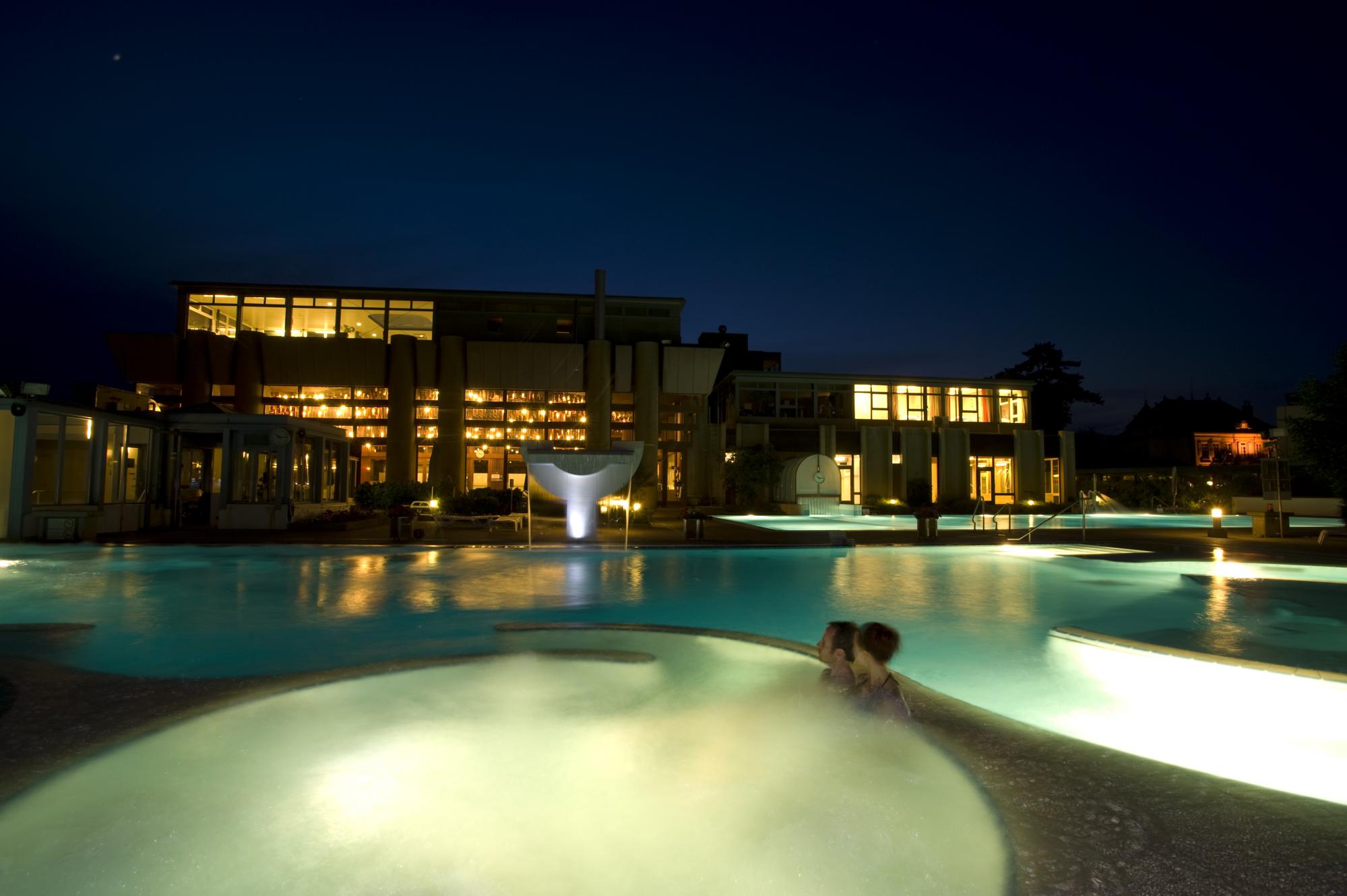 High-quality spa treatments and water
The treatments at the Beau-Rivage Palace
A visit to the spa often comes with a range of treatments to pamper yourself from head to toe. From relaxing massages to beauty and hairdressing treatments, to the benefits of thermal waters or naturopathy, the Vaudois hotels provide high-quality offers. Completely renovated in 2020, the Spa Cinq Mondes at the Beau-Rivage Palace in Lausanne is exemplary: Everything has been thought out down to the minutest detail. The indoor pool has become a lounge with a pool. The straight lines and angles have all given way to curved and round shapes.
The treatments are based on Chinese and Ayurvedic ones that are innovative and preferred by Cinq Mondes. "Let me show you a magical room that is unique in the world," says Stéphane Reumont proudly. Dedicated to immersive treatments, this room is equipped with motion sensors. Japanese-based music adapts to the clients' movements, who find themselves turning into children again. During the treatment, each gesture of the therapist is accompanied by a sound (waves, galloping horses…). The body turns into a score with a new scenario unfolding each time. "At the Beau-Rivage, we don't offer massages," says Stéphane Reumont.
The spa at the Royal Savoy
Opened in 2016 in a building built for this purpose, the spa of the 5-star Royal Savoy hotel in Lausanne is also part of the brand-new infrastructure that is especially attractive to customers. Stéphanie Hugli, spa supervisor, says: "Some of our guests don't use the spa, but they wouldn't have chosen our hotel if it wasn't there." This shows how important wellness is today. As a certified spa therapist, Stéphanie Hugli takes care of the administrative side and some treatments she continues to provide. "Demand is so high that I do some treatments in addition to my management work. I love this variety and the contact with customers."
The relational side also appeals Juliana Nguene, a hair stylist at the Royal Savoy. Having worked in large palaces in Qatar, she believes that the main feature of the hairdresser's salon in the hotel is the "cocooning" atmosphere. Juliana Nguene welcomes one customer at a time. She says: "We focus on one customer at a time. We listen to them and take our time. We break the cliché of the chatty hairdresser, we learn what attitude to adopt because you never know who you have in front of you. I took care of some Saudi princesses who just wanted to relax." The special feature of the Royal Savoy spa is that it offers a mixed area, as well as a more intimate sauna, hammam, jacuzzi and rest room, all reserved to women only. The pool is a key element, of course. The connected, heated indoor and outdoor pools look like thermal baths with their massaging nozzles and "goosenecks" (a cascade of water flowing down on the neck).
Thermal centres
The Vaudois thermal water have attracted patients and travellers since the 19th century. The relaxation offered by the spas of Lavey-les-Bains and Yverdon-les-Bains attract a varied clientele, who can also enjoy the beauty of the site and modern care facilities. Lavey offers Switzerland's hottest thermal waters, with an average temperature of 62°C. This water comes from rainwater that fell nearly 8,000 years ago. Descending into the depths of the earth between the geological layers, circulating between the limestone and the granites, the water reaches high temperatures before rising to the surface again. In addition, they contain many minerals they have encountered on their journey. The entire thermal complex covers most of its energy and heating needs thanks to this hot water. After a calorie recovery process, the water is cooled and injected into the pools at a temperature of 45°C, allowing to maintain a constant and ideal temperature of 33° to 36°C.
The thermal waters offer many therapeutic virtues. "They're linked to the water composition, which is full of minerals, has a mechanical effect that facilitates movements, and its natural heat has a relaxing and healing effect," says Dr. Michael Norberg, Chief Medical Officer of the medical centre at Lavey. Adjacent to the Grand Hôtel des Bains, the Lavey-les-Bains medical centre specialises in osteo-articular and neurological care as well as skin treatments. Patients suffering from rheumatic diseases, backache or burns can thus enjoy the benefits of thermal water.
In addition to being close to natural springs, the soothing environment of the Vaudois spas owes nothing to chance. In Yverdon-les-Bains, home to the Grand Hôtel des Bains, the major refurbishment currently underway will soon allow the public to enjoy brand-new spaces: a renovated indoor swimming pool, a new pool with a play area, an extensive beauty and treatment area, a fitness centre and a sports medicine centre. Outside, in the gardens, a lakeside village made of small houses offers a sauna, hammam and rest room. Pontoons will be built in an atmosphere reminiscent of the Grande Cariçaie, a lakeside nature reserve on the shores of Lake Neuchâtel.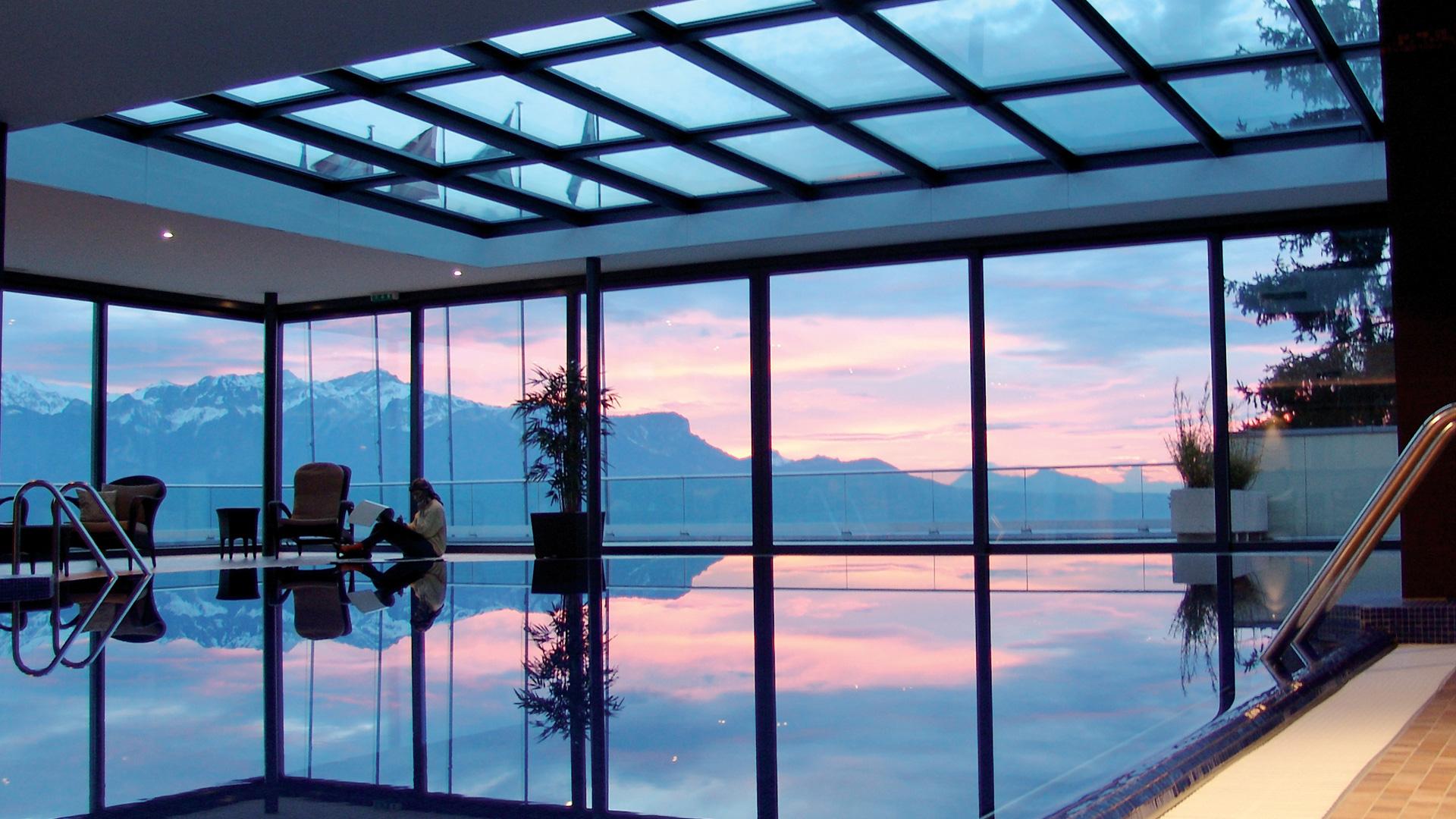 Beautiful outdoor areas and unique panoramas
Panoramic swimming pools, gardens and well-tended parks, terraces and lounge areas with views of Lake Geneva and the Alps… The unique landscapes of the canton of Vaud serve as a verdant setting for the hotels providing high-quality wellness offers. The Mirador Resort & Spa, a 5-star hotel on Mont-Pèlerin, offers a breathtaking panorama in the heart of the Lavaux wine region, a UNESCO World Heritage site. There's nothing better than relax on the 1,700 square metres of corner terrace or on those of the restaurant. In addition to the green spaces on its terraces and all around the complex, the hotel has a park with deer, which appeals especially to children. The success of a prestigious establishment owes much to the quality of welcome, especially to that provided by the concierge. Rade Ruleski, the head concierge at the Mirador for the last twenty-five years, exercises a great deal of discretion in his dealings with the hotel's many loyal clients. He gladly remembers some unique anecdotes such as the following: "One day, a lady asked me for a nice dog to take for a walk between 1pm and 3pm. We had to do all the procedures for vaccinations and other things, but of course we fulfilled her request." There is therefore literally nothing that's impossible for Rade Ruleski, who is in close contact with the concierges of other hotels in the area.
Even closer to the lake, the Beau-Rivage Palace of Lausanne and its 4-hectare park is also greatly appreciated. "The pine parasols of our park remind me of the French Riviera, with less noise and fewer people," comments Stéphane Reumont, head of the spa at Beau-Rivage Palace. "Our spa is one of the few that offer natural light. It's beautiful in winter, extraordinary in summer." Such an outdoor space also appeals to families. "Parents are often uncomfortable with their children in places like ours. Here, they are free to run, to marvel at the trees and flowers, and to enjoy simple things. Having everything on the spot is a real luxury." The well-designed park allows everyone to enjoy it. The kids expend their energy, while fans of sports spend their time on the two tennis courts. For those in need of rest, intimate cottages and reading areas ensure peace and tranquillity. The management is planning to develop the gardens further.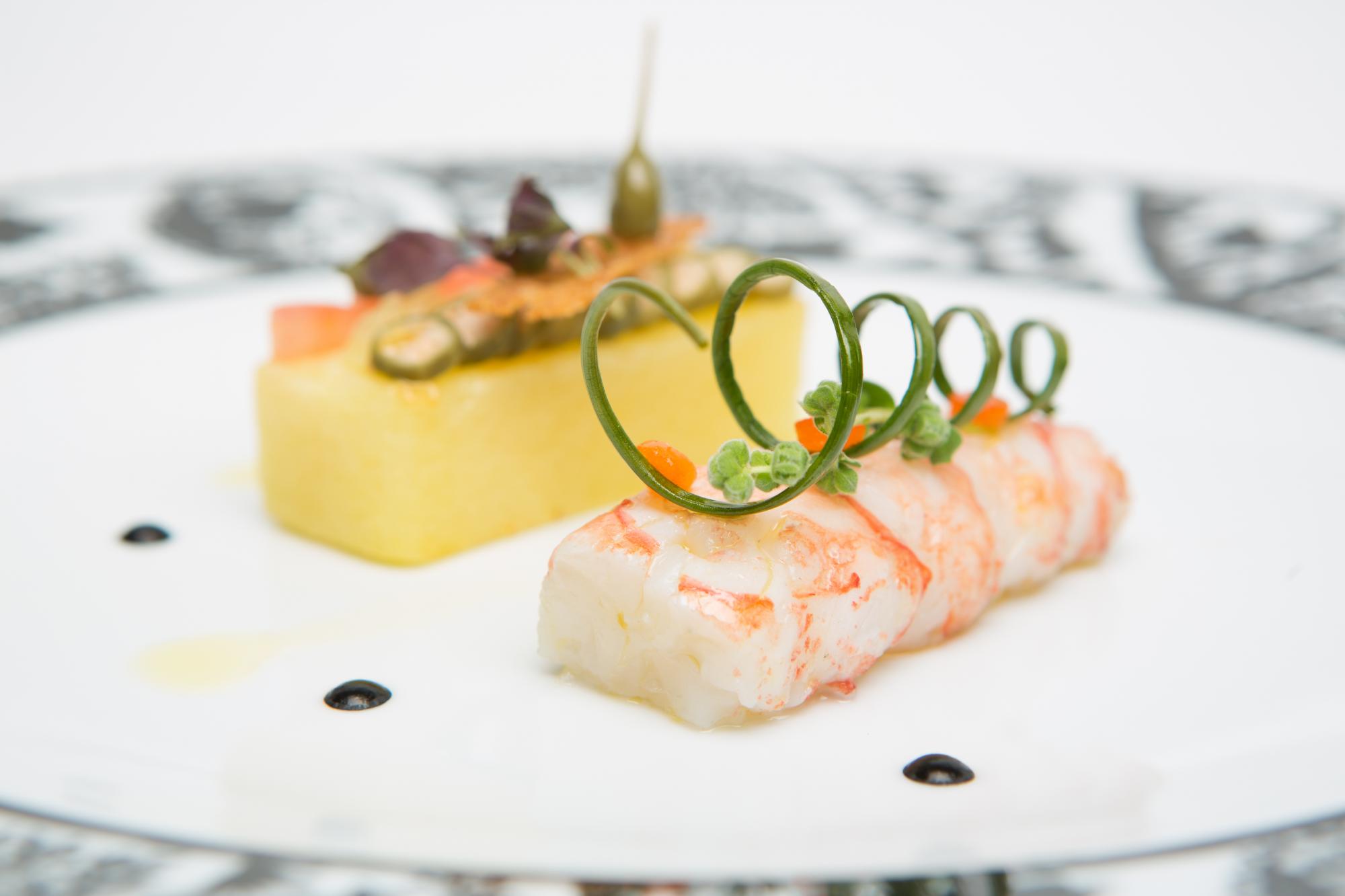 Gourmet food and dietary offers
Well-being also passes through the stomach! At the 5-star Royal Savoy Hotel in Lausanne, the spa access and meal packages at the Brasserie du Royal are very successful with those who wish to pamper themselves or spoil a loved one. A beautiful way to combine gastronomic delights and relaxation. At the Beau-Rivage Palace, the kitchen team is ready to fulfil every desire of the spa guests. "Some of our guests are extremely demanding when it comes to food. We have to be up to the job to satisfy their wishes," says Stéphane Reumont, head of the spa. Indeed, 5-star establishments attract an urban clientele, accustomed to an offer adapted to all types of diet.
This gastronomic variety also represents one of the battle horses of Nathalie Seiler-Hayez, managing director of the Beau-Rivage Palace: "Our guests want their meal to give them energy without the so-called dirty fats. Nevertheless, we won't count the calories!" The palace's slogan: "The pleasure of a healthy life", epitomizes this approach. "To lose weight, you can stop products containing gluten and lactose, but how will you feel?" asks Stéphane Reumont. "This is why we have welcomed a naturopath to our team to advise guests who seek tips. She tells them what food to eat, how much to eat and when, in a personalized way." As the slogan says: The focus remains on pleasure, just like local produce. According to Stéphane Reumont, "well-being is also to feel at one with the place where one resides, in all authenticity. ", he said.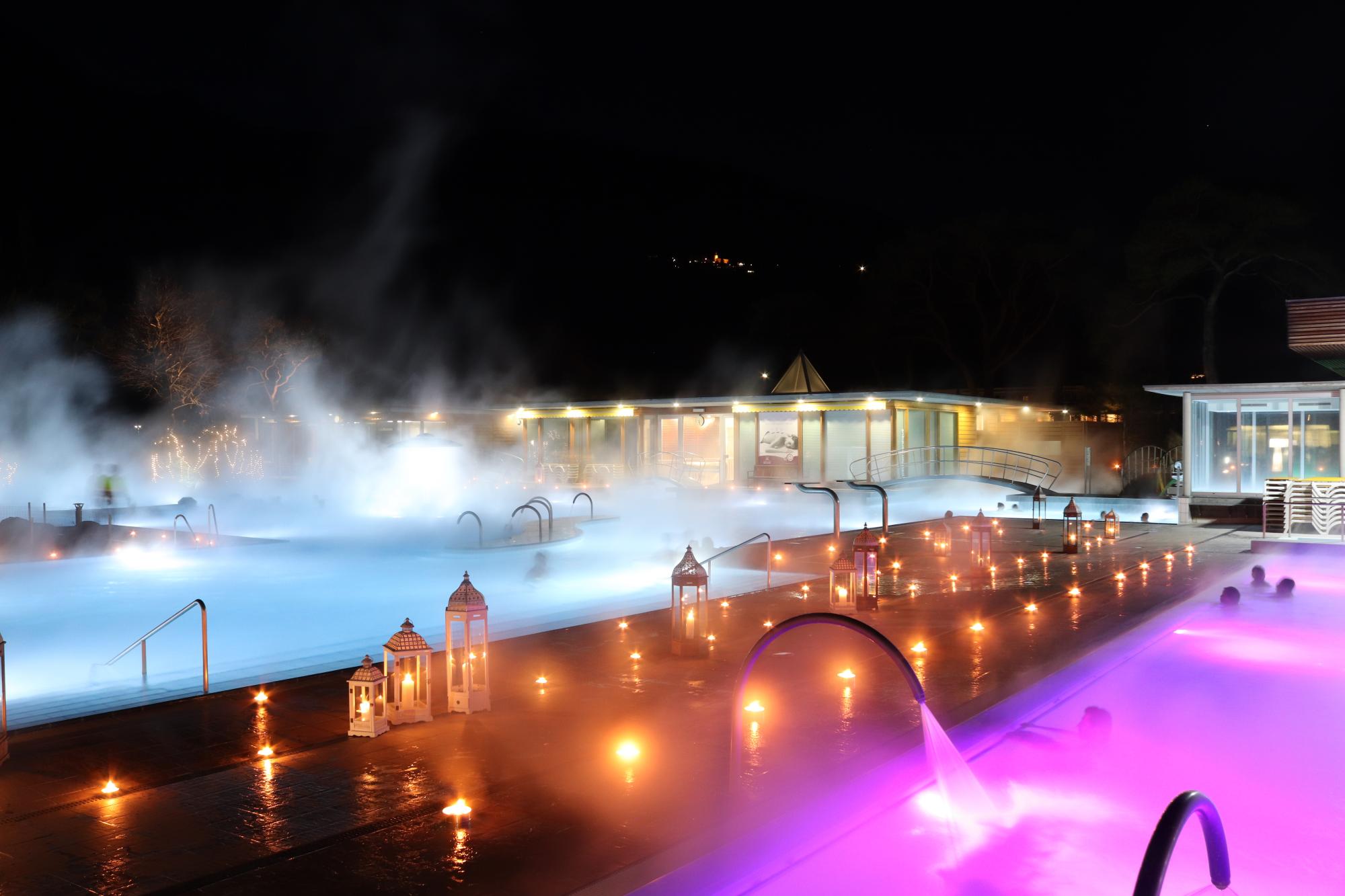 Customisation and special offers
What's more pleasant than customise your stay when all you want to do is relax? In the field of well-being, Vaudois hotels develop many special offers and packages, which adapt to everyone's wishes. Bubble bath day, treatment and massage packages, spa and gourmet meal combination, yoga classes and bespoke coaching, happy hour rate for lunch or end-of-day admission… The possibilities are endless and suit all budgets, whether for a daily admission, a weekend or longer stay. Customisable gift cards are the perfect way to delight a loved one.

Moreover, most hotels offer the privatisation of suites with whirlpool, sauna, hammam or Japanese bath. Why not take advantage of it for a special occasion such as a wedding, anniversary or Valentine's Day? Each establishment will gladly inform its guests about the must-try offers of the moment.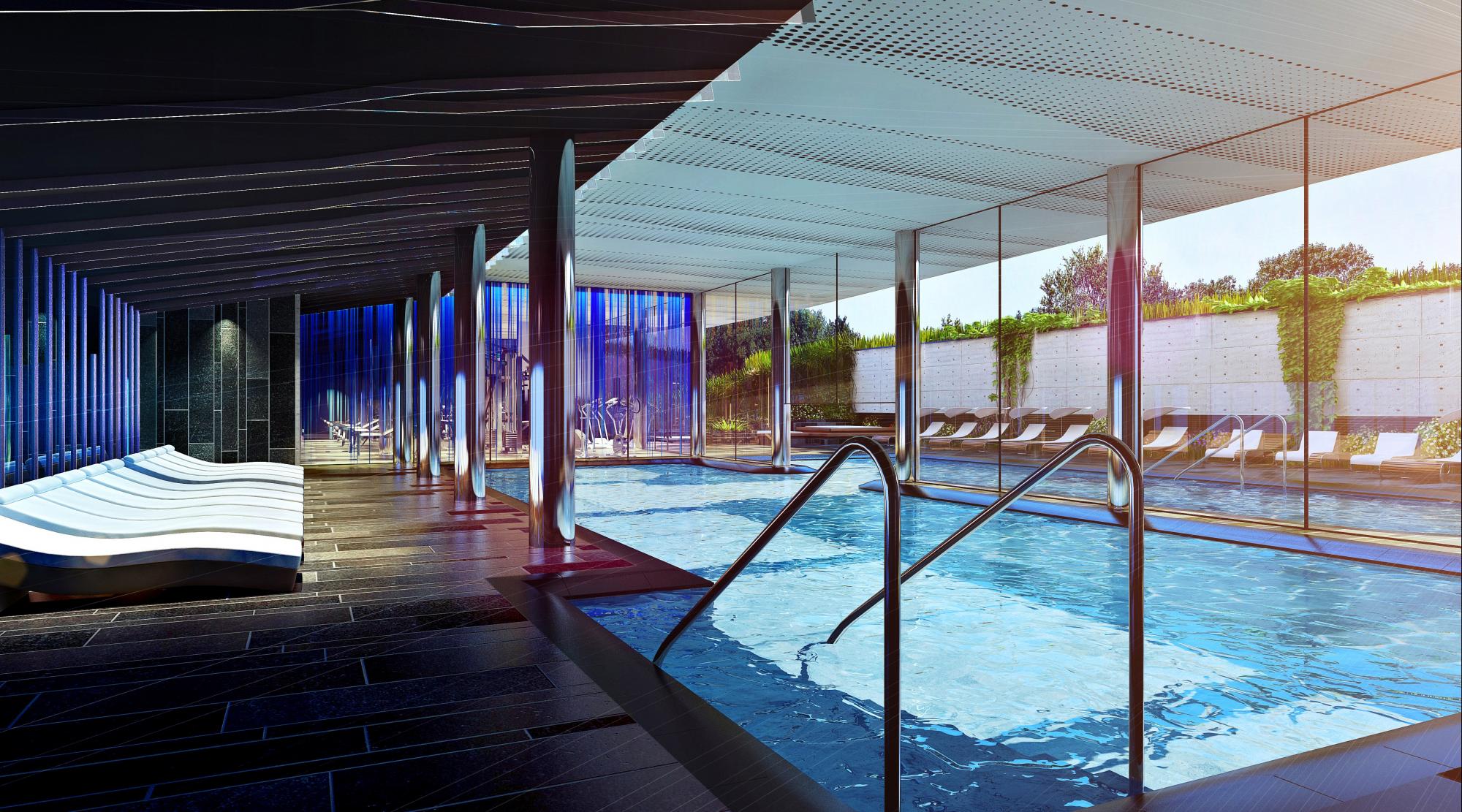 Imagine the spa of the future
The wellness areas have been popular for quite a while but are also subject to criticism. "There's no such thing as an ecological spa," says Stéphane Reumont, head of the spa at the Beau-Rivage Palace in Lausanne. "But we go as far as we can, without affecting the comfort or safety of our guests, of course." The Cinq Mondes Spa has therefore been renovated with natural materials only, and the cleaning is carried out with ozonated water, without any chemical products. In the state-of-the-art fitness, the machines generate their own energy. Stéphanie Hugli, a spa supervisor at the 5-star Royal Savoy hotel in Lausanne, sees two trends in the future: "The difference will be even more marked between guests who come to spend a moment to pamper themselves and guests who seek a more medicalised spa, to follow slimming schedules, injections...". For the time being, none of the two 5-star properties in the Ouchy district are considering taking this path. "Each to its own, "says Nathalie Seiler-Hayez, Director of the Beau-Rivage Palace. "Our DNA is to be a merchant of happiness, just like part of the region's DNA is well-being." The palace puts great emphasis on this need for the well-being of its guests. The Cinq Mondes spa represents a small part of this strategy: comfortable rooms, customised welcome, suggested activities, going shopping at the market with a coach. Staying at this iconic hotel is so much more than a simple stay. The team has set out to improve their guests' health and pursues the ambitious vision of becoming a truly international wellness destination.