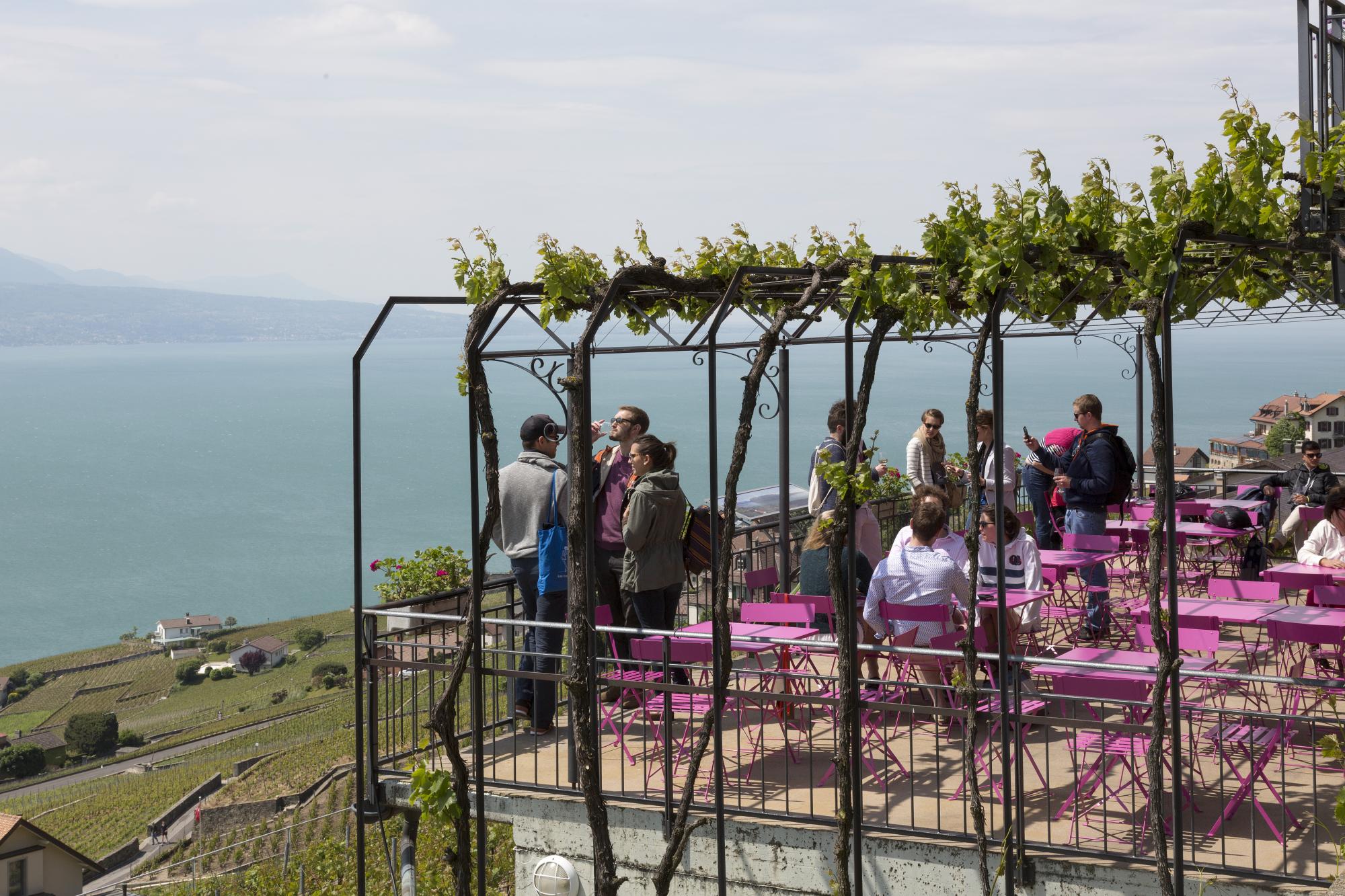 Gastronomic events
The canton of Vaud is a land of plenty that is an expert in highlighting its gastronomic specialties during gourmet events. All senses come alive, and the discovery of landscapes is often part of the programme.
As Switzerland's second-largest wine-producing region, the canton of Vaud regularly brings its best wines to the fore during gourmet events. During the best-known among them, Open Cellar Days, visitors can meet the winegrowers and taste their vintage wines in the six wine-producing regions of the canton.

Combining wines, terroir products and the discovery of pretty walks, gourmet strolls are offered in the four corners of the canton, where they enjoy growing success.

Intrinsic to a typically Swiss meal, cheese - particularly Vacherin Mont-d'Or PDO - gives rise to a very popular festival in its region of origin, Vallée de Joux.

There are also many markets that always attract crowds around their appetizing stalls, be they laden with organic products or even truffles. This precious product is well represented in Switzerland and has its own festival that has become a must-attend event in autumn.