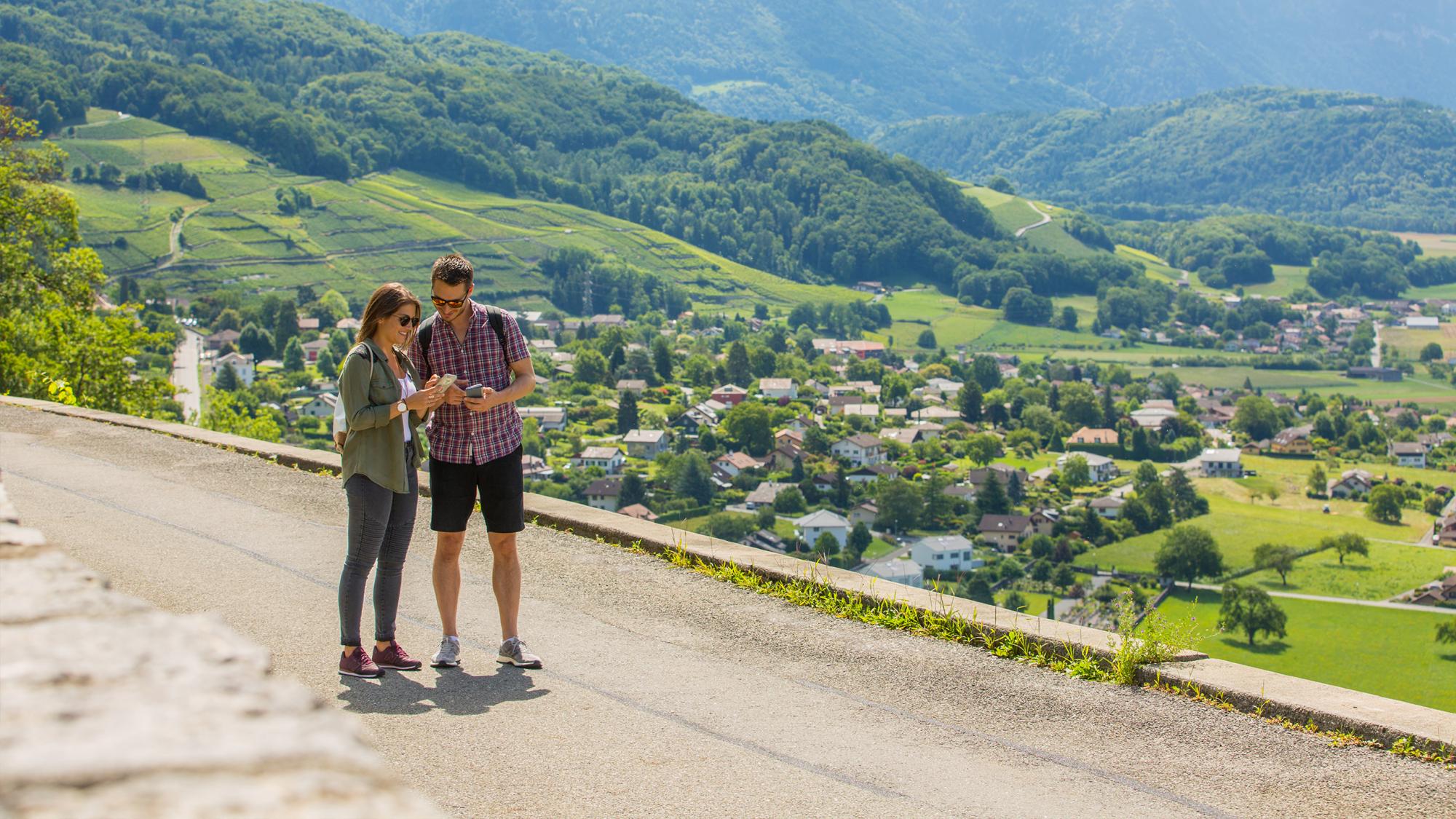 Vineyard walks in the Canton of Vaud
Criss-crossing the Canton of Vaud, with these vineyard walks you can discover spectacular scenery and meet winegrowers and producers.
The Canton of Vaud has elevated wine tourism to the level of an art. All our vineyard walks offer the chance to share regional specialities and local wines in an exceptional setting. Whether they are mentioned in the walk or not, local winegrowers are happy to welcome you for a tasting along the way. It might be a good idea to say you are coming. Get your smartphone, get set and cheers!!

Accessible to children who can walk unaccompanied, these vineyard walks can be enjoyed by the maximum number of people. There are 12 different routes offering different experiences, views and adventures: Morges, Vully AOC, Lavaux UNESCO, Chablais AOC, Pays-d'Enhaut, Côtes de l'Orbe AOC (two loops), Vallée de Joux and Bonvillars AOC.