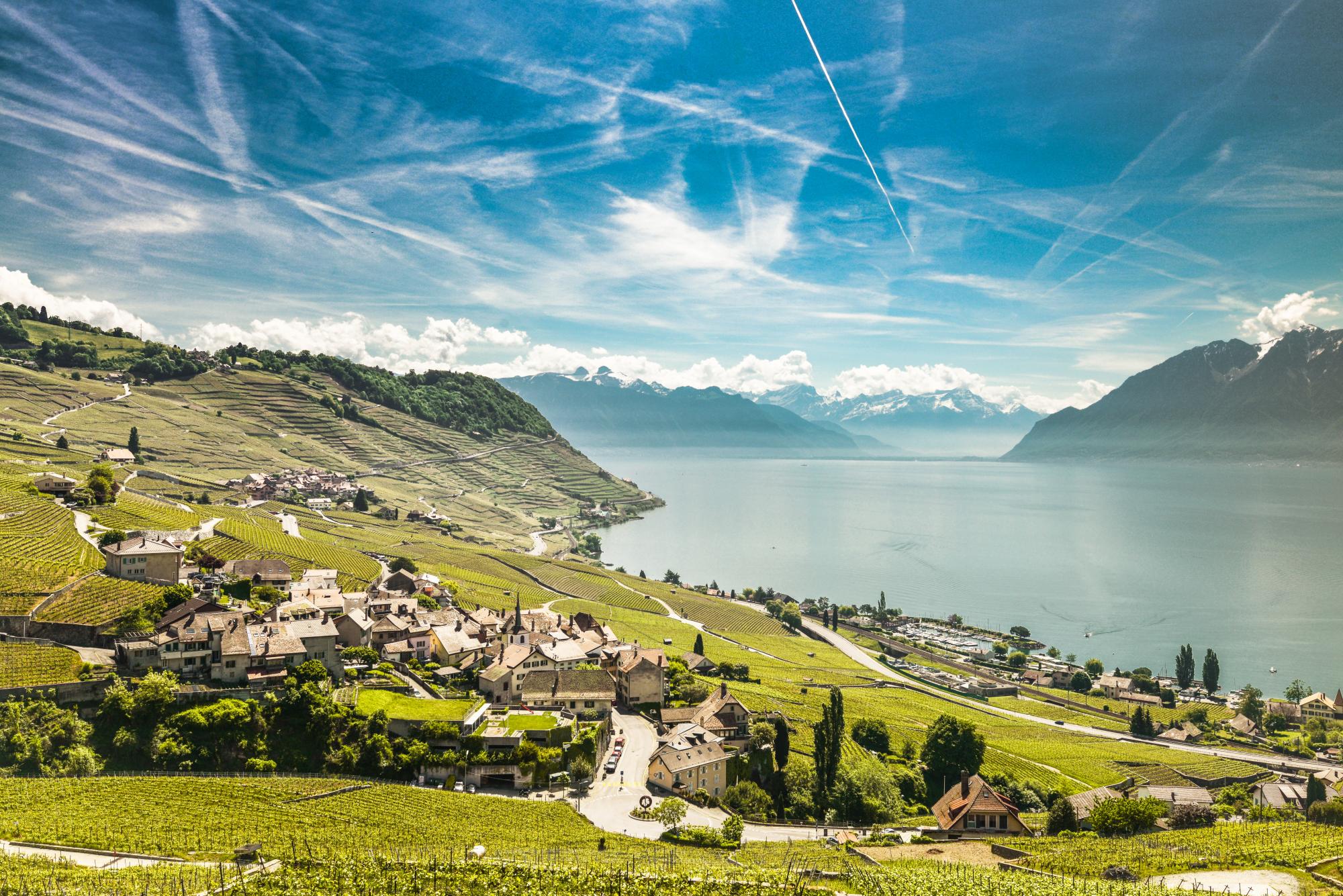 Vaudois sites forming part of the UNESCO World Heritage
The vineyards of Lavaux, prehistoric stilt dwellings, the architectural work of Le Corbusier, the archives of the Montreux Jazz Festival and the Winegrowers' Festival in Vevey have so far constituted the canton of Vaud's contribution to the UNESCO world heritage.
Since 1978, the United Nations' educational, scientific and cultural organisation (UNESCO) has been the guarantor of a list of cultural and natural sites recognised as heritage they represent on a global scale.

Lavaux has been the only truly Vaudois site that was recognised by UNESCO in 2007. The terraced vineyard is registered as a cultural asset because it is a perfect example of the harmony between natural landscapes and the work of man. Present in several countries in Europe, the prehistoric stilt dwellings sites and the architectural work of Le Corbusier are also part of the listed cultural assets.

The intangible heritage of the canton of Vaud has also drawn the UNESCO's interest. The archives of 5,000 hours of music recorded live at the Montreux Jazz Festival was incorporated in the Memory of the World Register, whereas the Winegrowers' Festival was put on the list representing the intangible heritage of humanity in 2016.