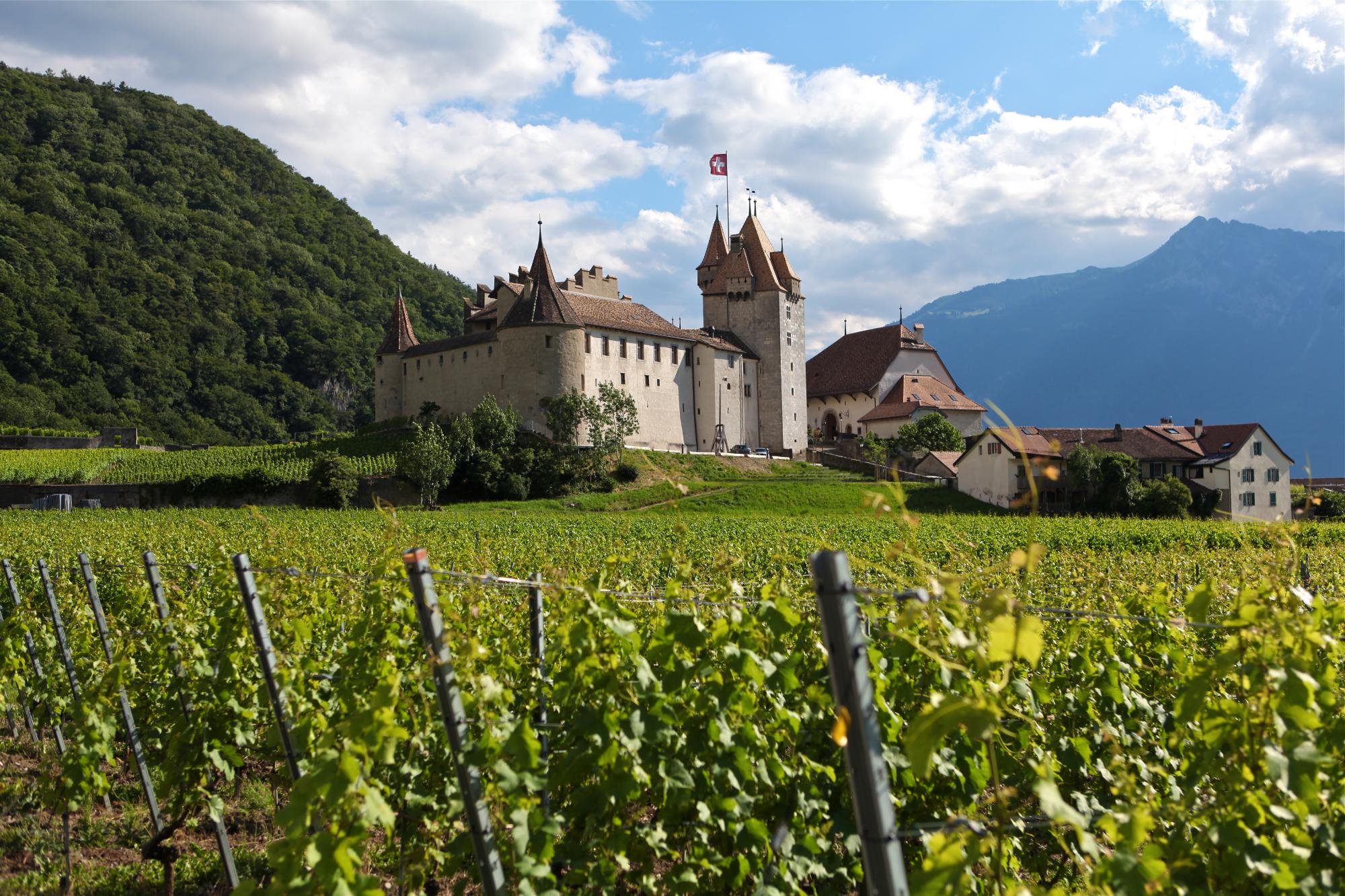 Castles in Vaud
With twelve castles open to the public and an even greater number of private buildings that can be rented for events, the canton of Vaud is a land that values history and the vestiges of its past. Of various sizes and styles, these fortresses are well preserved and often livened up with varied interactive exhibitions.
Twelve Vaudois castles – often located on the shores of Lake Geneva and Lake Neuchâtel – are currently open to the public. They exhibit objects related to their history and thematic collections such as the Museum of Vine and Wine in the Castle of Aigle or the Swiss National Museum in the Castle of Prangins. Several buildings also organise events to present life in the olden days.

Most Vaudois castles were built by great lords of the Middle Ages. This is the case of the castle of Grandson, one of the most ancient Vaudois fortresses. It witnessed the battle opposing Charles the Bold and the Swiss Confederates. The Counts of Savoy also built some of the most beautiful castles in the region, based on the famous "carré savoyard" model. Two fine examples of this type can be seen in Yverdon-les-Bains and Morges. Another legacy of Savoy is the castle of Chillon, Switzerland's most visited historical monument. Its emblematic silhouette on the Montreux Riviera seems to be floating on Lake Geneva.