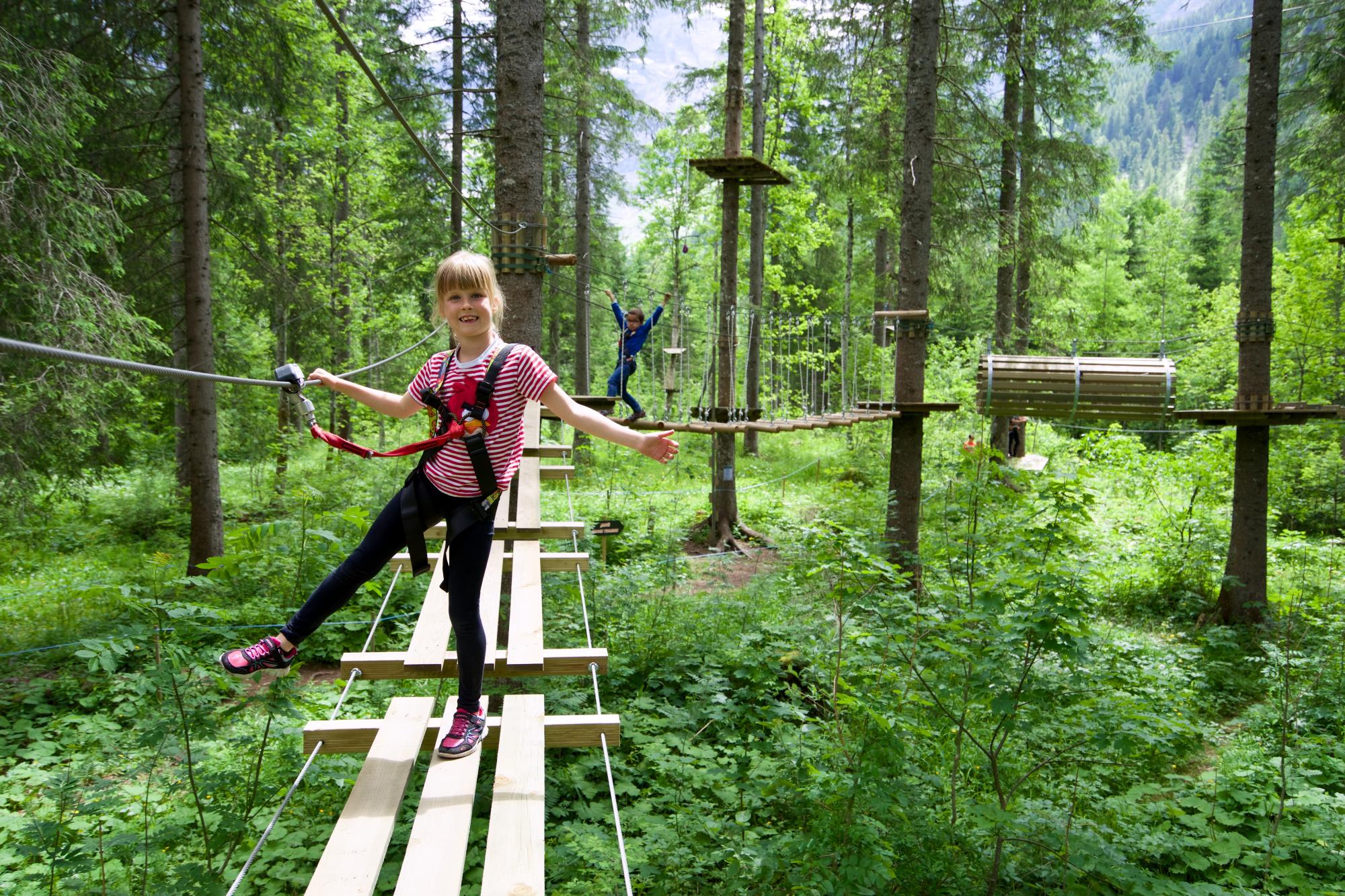 Enjoy nature with your family in the canton of Vaud
Is there any better way to get the whole family together than enjoying the countless nature activities in the canton of Vaud?
Follow a marked trail through forests and plains, marvel at an animal in its natural habitat, or burst out laughing in a fun park for the whole family: These outdoor activities are the best way to enjoy the present moment with your loved ones. Among the thousands of miles of hiking routes in the canton of Vaud, there are many shorter stretches that appeal to the whole family, even the tiniest walkers.

The canton of Vaud takes pleasure in adding surprising discoveries that enhance sumptuous nature. Special offers such as treasure hunts motivate the whole family to follow the path to the final reward. In recreation parks and areas, heaps of activities create lasting memories for children and parents alike. Wildlife parks, a classic outdoor destination, fascinate animal fans whatever their age.

All these gems of nature deserve to be preserved and protected. A growing number of sites are dedicated to transmitting to children of all ages the values of respect for fauna and flora. Indoor exhibitions are coupled with outdoor activities to show that the love of nature passes through the knowledge of the environment.