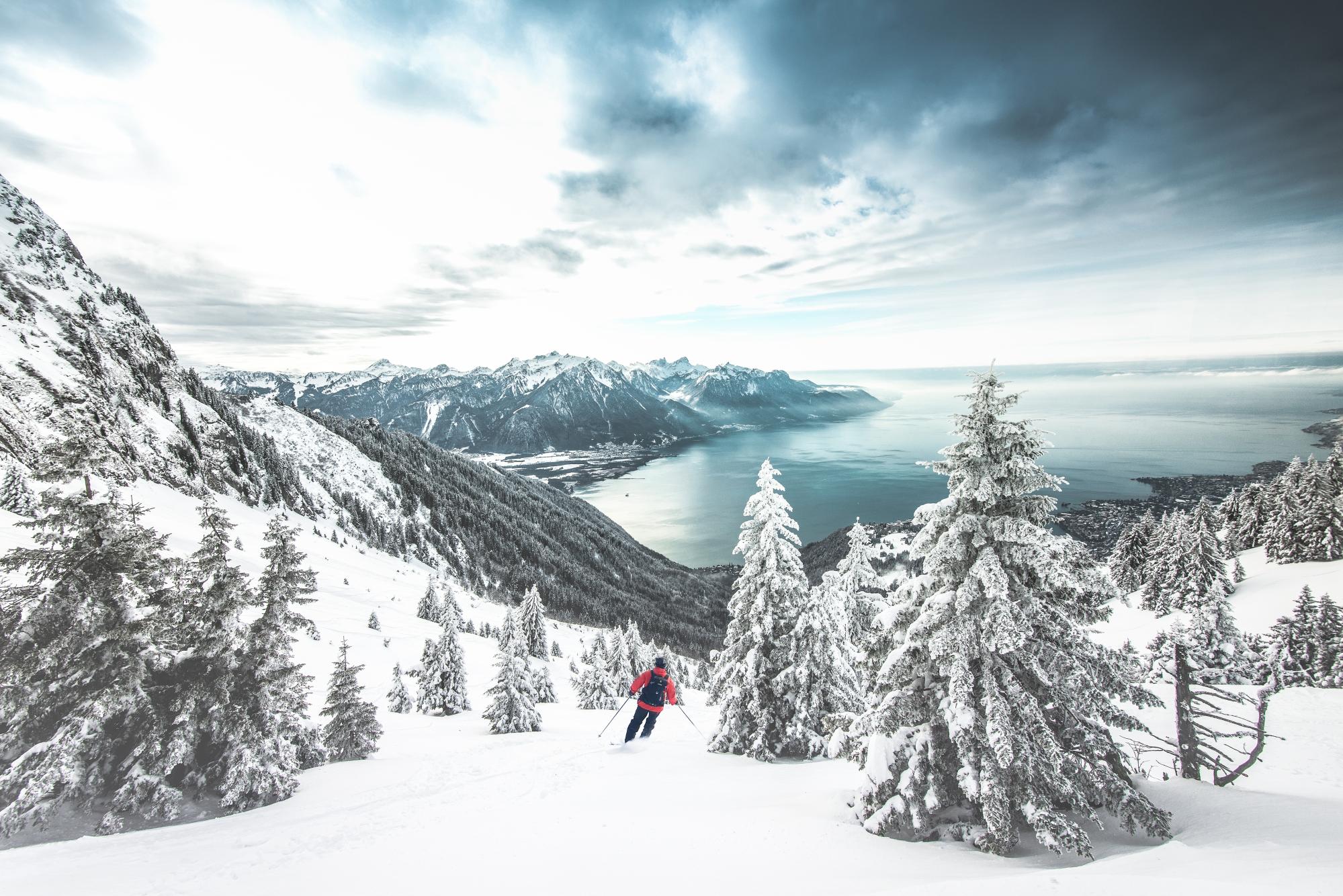 Montreux Riviera
The peaceful shores of Lake Geneva, the beautiful peak of Rochers-de-Naye, the magic of the Christmas market in Montreux, the snowy terraced vineyards of Lavaux, a UNESCO World Heritage site: in winter, Montreux Riviera is more romantic than ever. From Lutry to Villeneuve, each visitor is enthralled by this holiday land with varied offers.
From Lausanne to the tip of Lake Geneva, the region of Montreux Riviera is a vast land of leisure, with activities offered throughout the year. Winter, too, is a busy season after the grape harvest in the vineyards of Lavaux, which are part of the UNESCO World Heritage programme.

Closer to Lake Geneva, Montreux dons its fairy finery during Montreux Christmas. The many activities at this unique Christmas market cover the entire region up to the imposing castle of Chillon, passing by the Rochers-de-Naye, where the real Father Christmas settles for the occasion. Culminating at an altitude of 2,042 m, Rochers-de-Naye provides all the fun snow can offer at only 1 hour by train from Montreux with the MOB railway company.

Epicureans enjoy the vast offer of prestigious restaurants and hotels, while culture fans visit the many museums, including the Chaplin's World. All of them burst out laughing at the best of humour performed at the Montreux Comedy Festival.