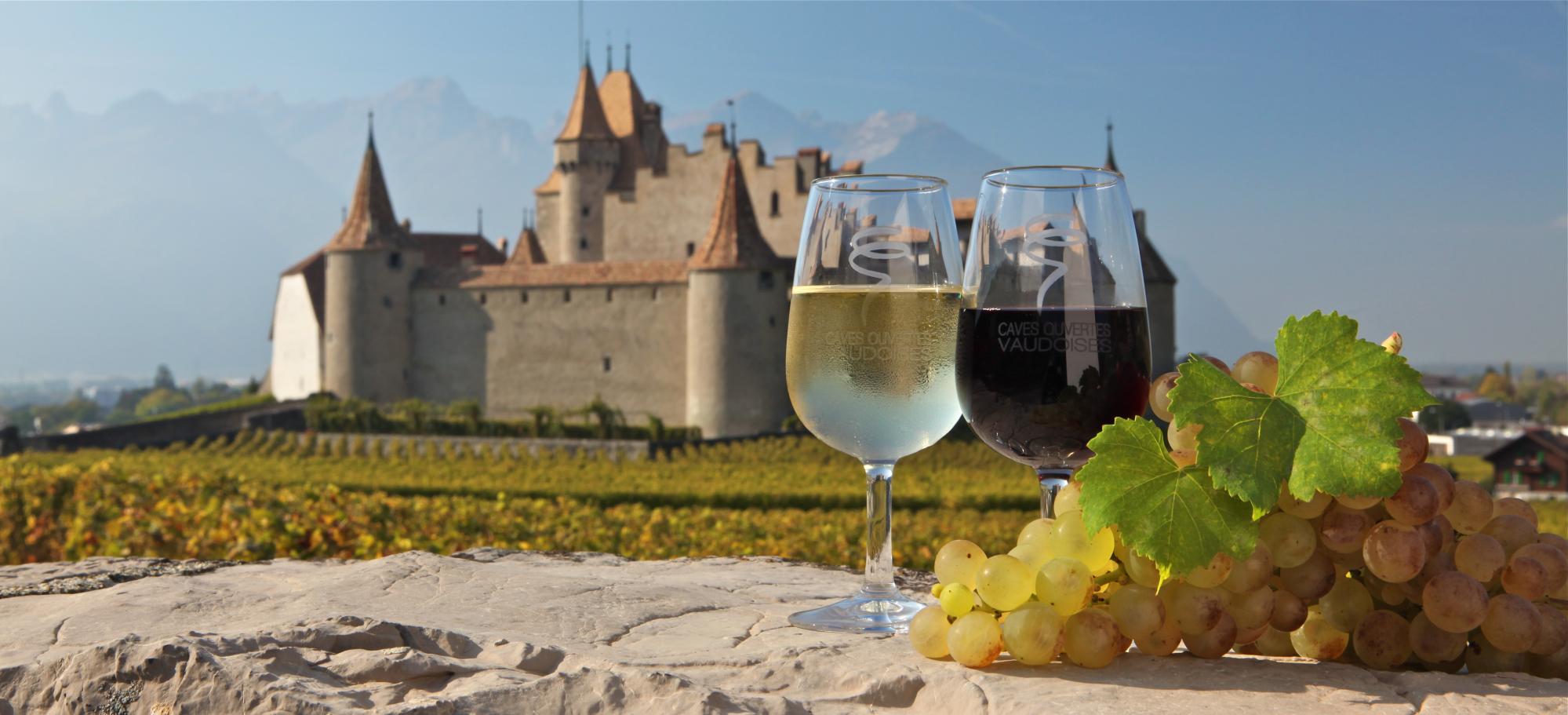 Wine from the mountains
The region of Aigle is proud of its excellent wines, which can be enjoyed from the plain to the summits in a revolving panoramic restaurant.
Aigle, Yvorne, Ollon: these towns and villages have become guarantors of quality for all wine fans. Various varietals bearing the Chablais AOC denomination delight visitors' palates, especially "King Chasselas", a delicious dry white wine. It can be enjoyed in traditional or more contemporary inns offering a view of the mountains, such as Kuklos, the revolving panoramic restaurant in Leysin. There's no need to drink it to appreciate the grape: a fun walk on the winegrowers' path attracts the whole family.