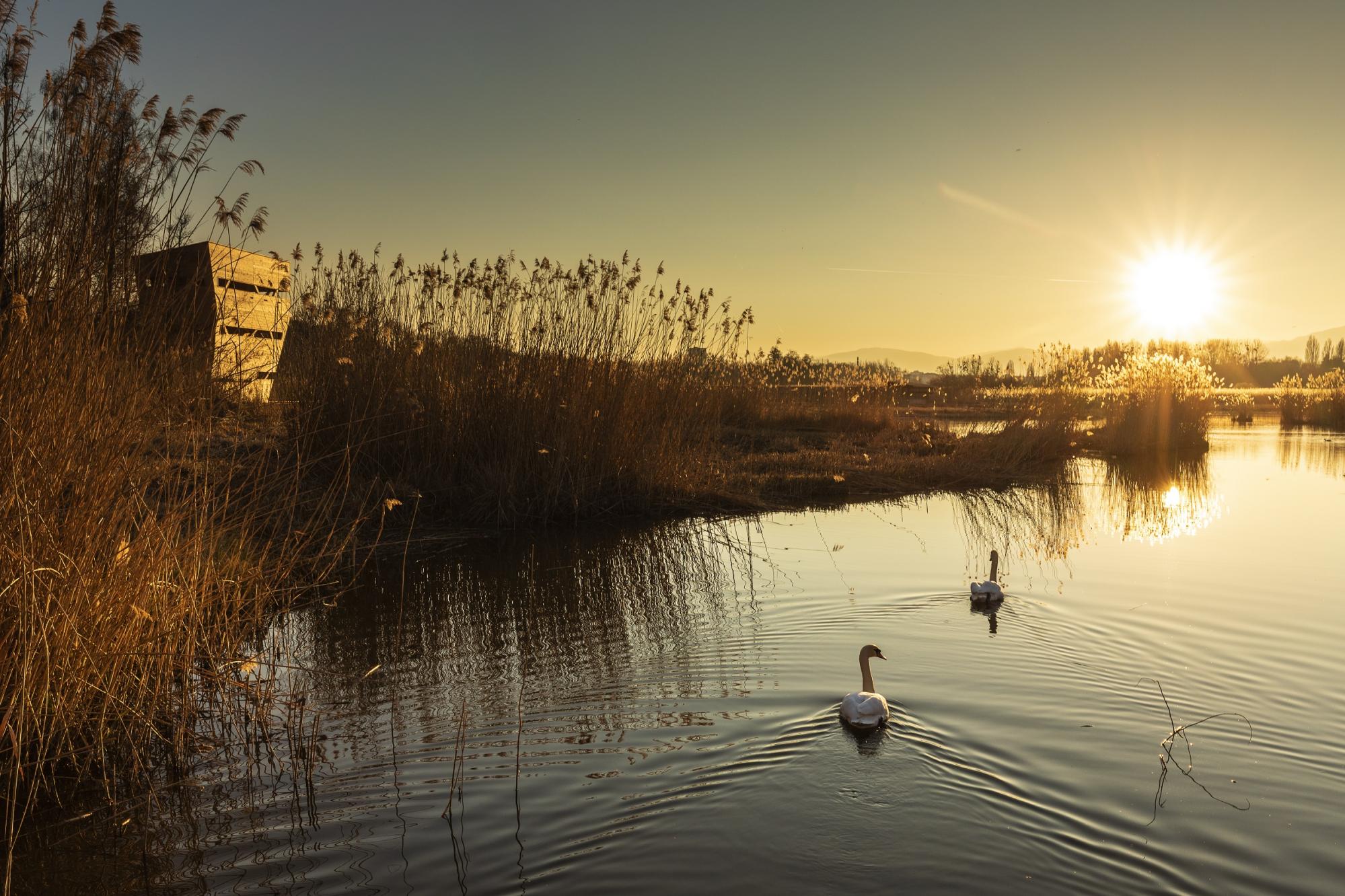 Nature unveils its treasures
The Jura mountains and Lake Neuchâtel seem to have joined together to offer their most beautiful treasures to the region of Yverdon-les-Bains.
Fragile fauna and flora in the marshes, impressive labyrinths and water courses in a unique network of caves, animals in semi-freedom in close proximity to visitors, beaches that appear almost Mediterranean... The region is blessed by the gods and lets nature lovers enjoy all its treasures. During a hike, a sightseeing visit or a swim, guests enjoy a moment out of time in a magnificent scenery. Hikers are even more attentive to the sometimes almost invisible treasures that nature has to offer.