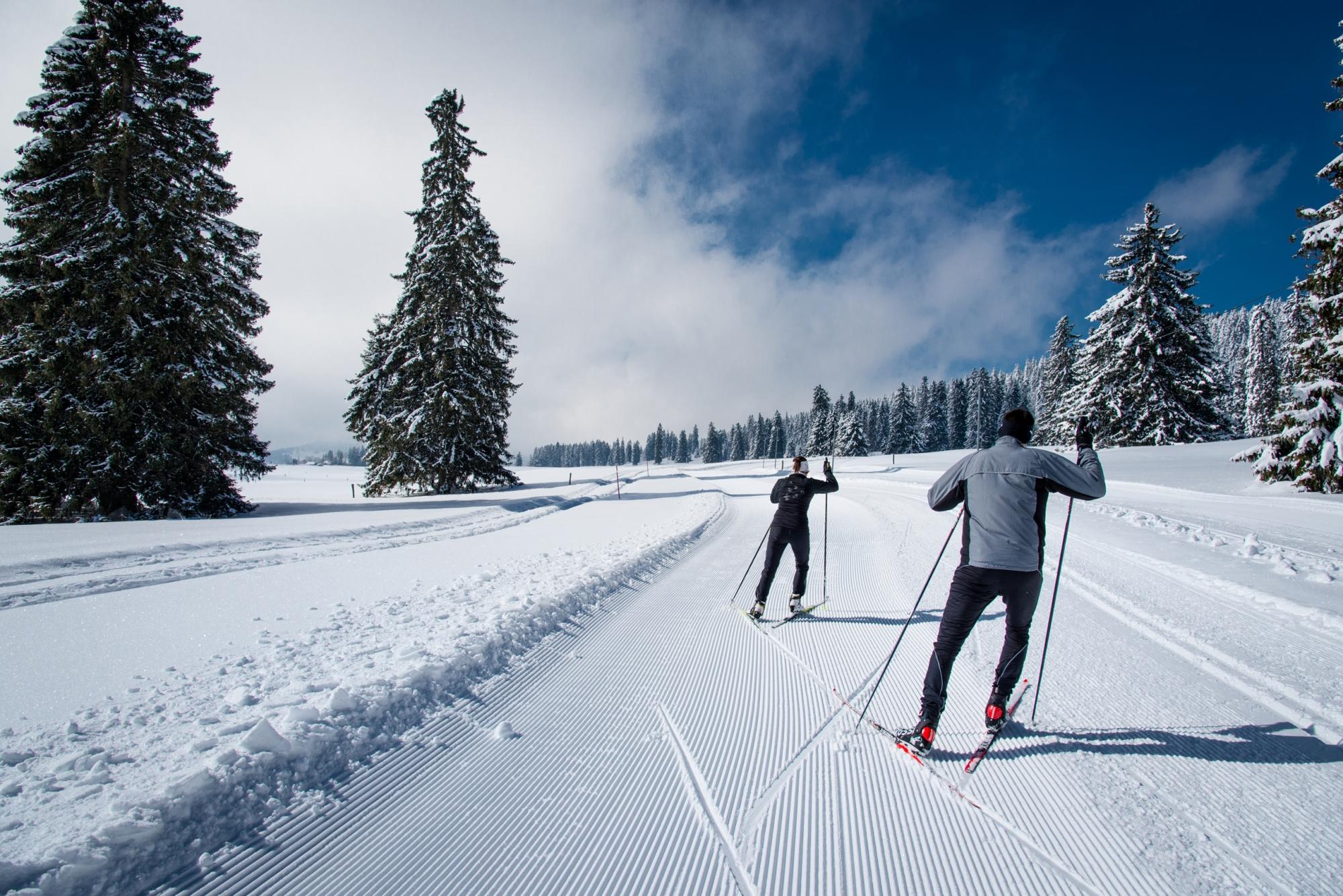 Ski slopes right outside the town
The nearby resort of Les Rasses provides a breath of pure air in winter on its ski slopes and snowshoeing and cross-country skiing tracks.
Enjoying a centuries-old tradition in the field of winter sports, the resort of Les Rasses keeps attracting regulars as well as visitors who are stunned to see a mountain atmosphere and a breathtaking view just a few minutes from Yverdon-les-Bains and Sainte-Croix. Located at an altitude of 1,150 and 1,606 m, the ski area includes nine ideal facilities for families, while cross-country skiers and showshoeing fans can explore more than 150 km of tracks.