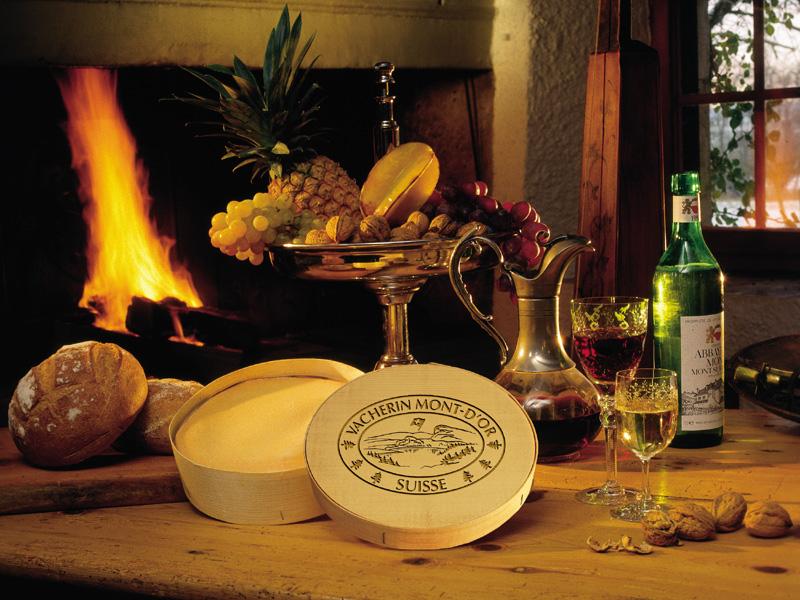 Paced by the lake and the mountain pastures
The art of living in Vallée de Joux goes hand in hand with its lakes and mountain pastures, with Vacherin Mont-d'Or PDO topping the list.
Fish from the lake enjoyed on a terrace on the lakeshores or traditional dishes in an Alpine chalet: the menus of Vallée de Joux are varied and mouth-watering. All these meals have one thing in common: Vaudois wines. Although there are no vineyards in the valley, several good vintages are produced just a few miles away. Digestion requires some relaxation. So the spa of the Sports Centre of Vallée de Joux complete with a sauna, a hammam and an outdoor Jacuzzi is just the right thing to do next.