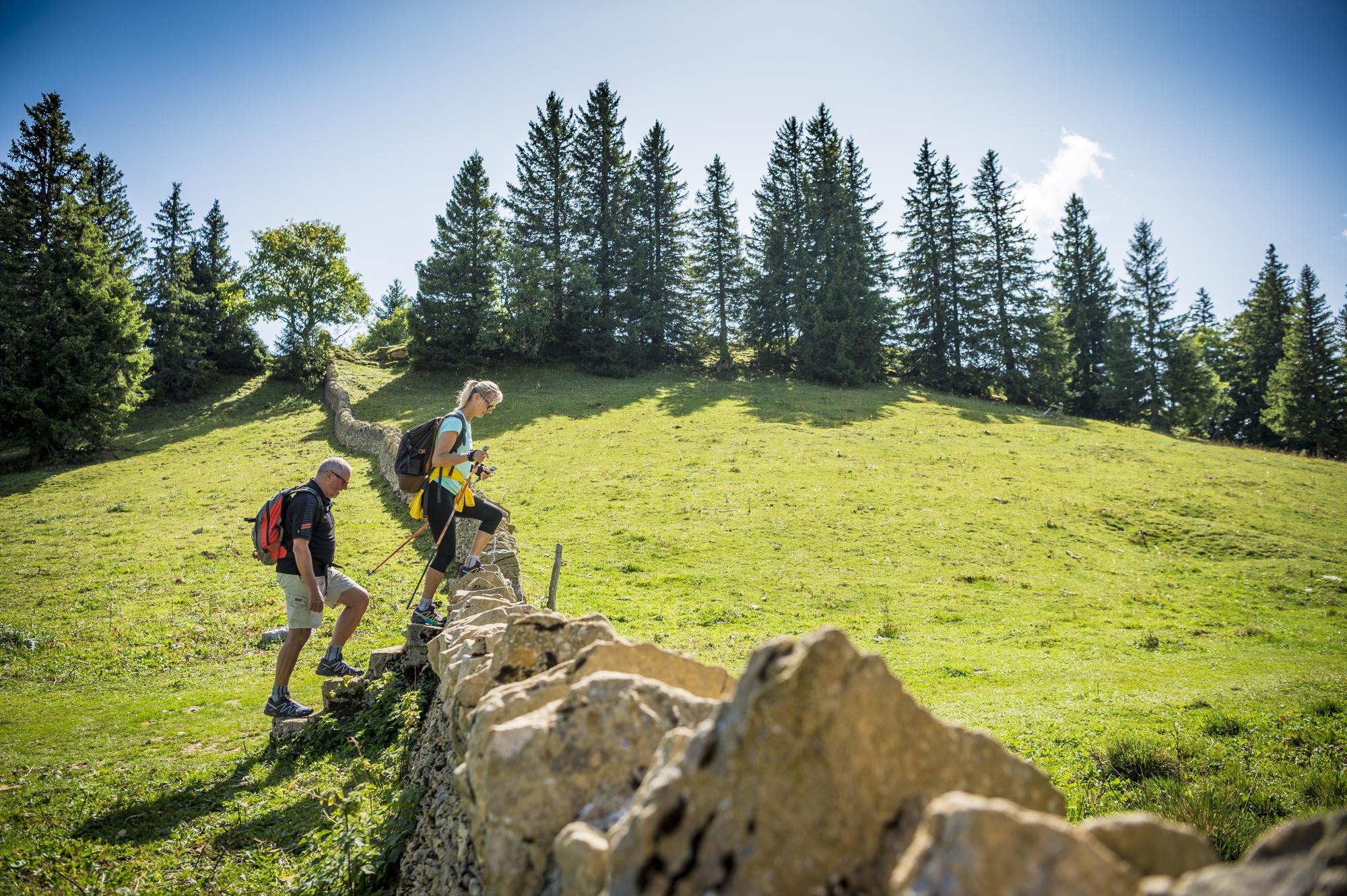 Vaudois Jura Park the echo of dry-stone walls
A commented walking tour in the regional nature park of the Vaudois Jura.
On Col du Marchairuz, the new discovery area of the Vaudois Jura Park presents its many facets. Even better with a mountain guide who makes this heritage come alive! From the wooded pastures to the manufacture of AOP (PDO) Alpine Gruyère, Geneviève Fol tells you the history of the region. The new Wood Ant Trail introduces us to this fascinating insect. Below the top of the mountain pass, Genevieve describes the know-how of the dry-stone wall builders.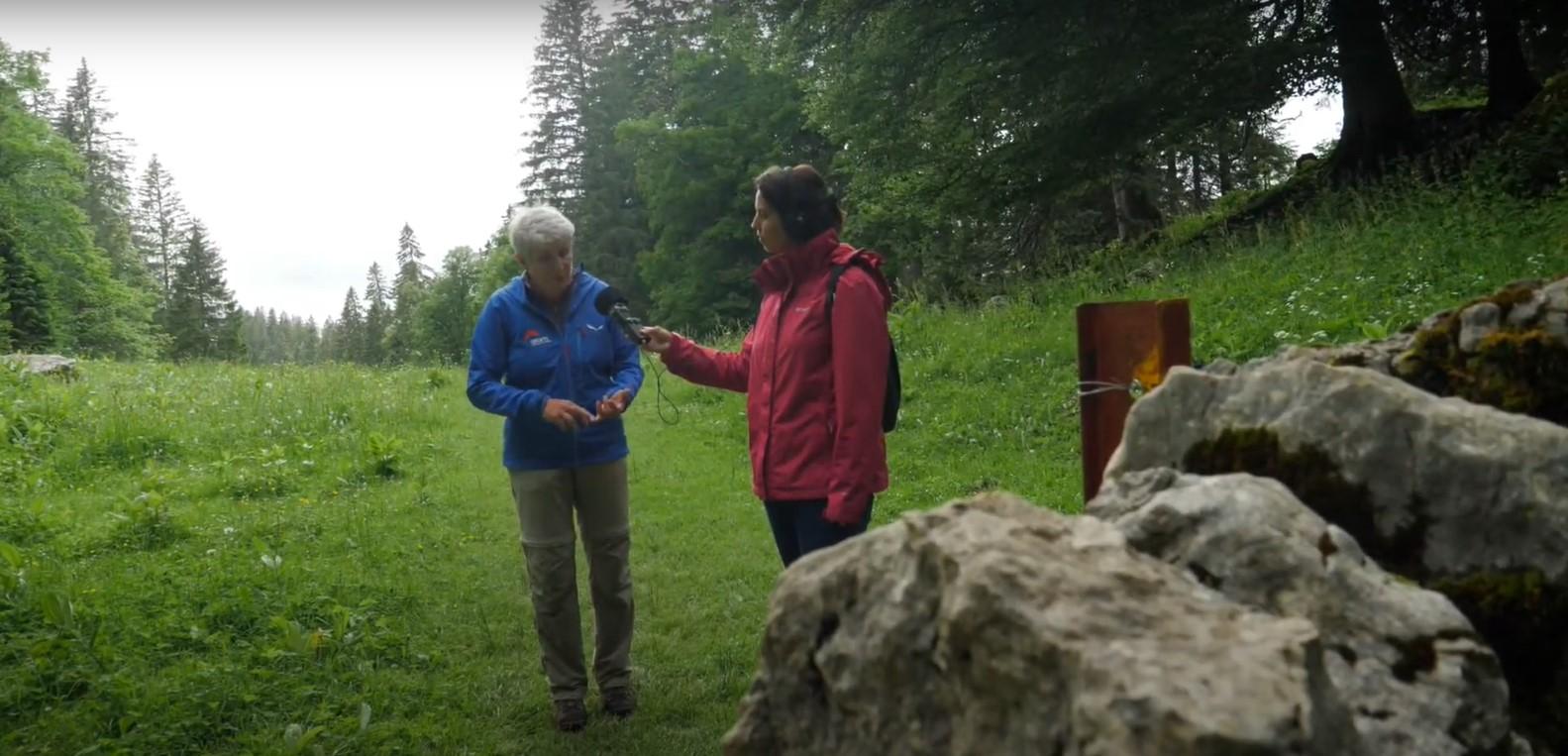 Do you know the secrets of the Vaud Jura Park?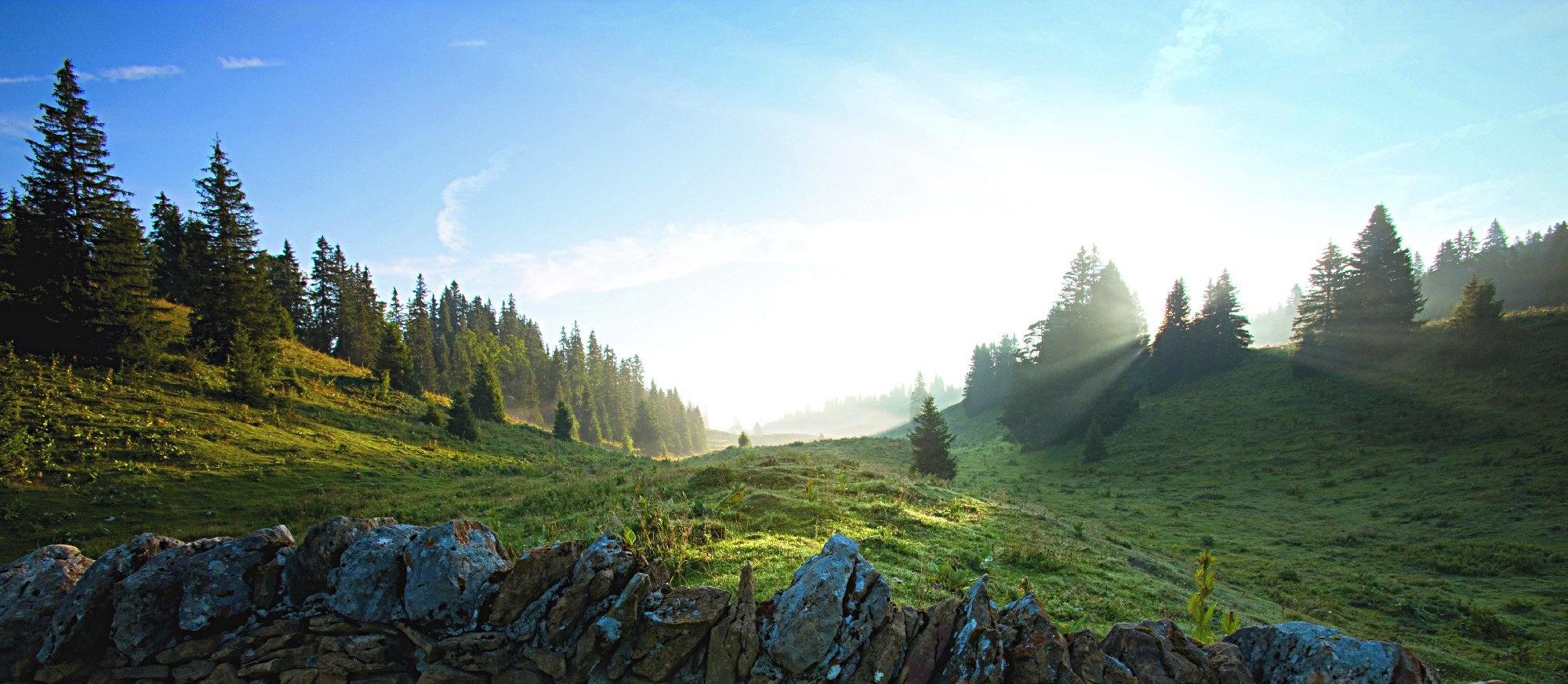 Do wooded pastures attract you?
Des longs murs en pierres à la minuscule fourmi des bois, l'accompagnatrice en montagne Geneviève Fol vous conte les secrets du Parc Jura vaudois. Laissez-vous porter par l'épisode 3 de notre podcast « Fréquence vaudoise » !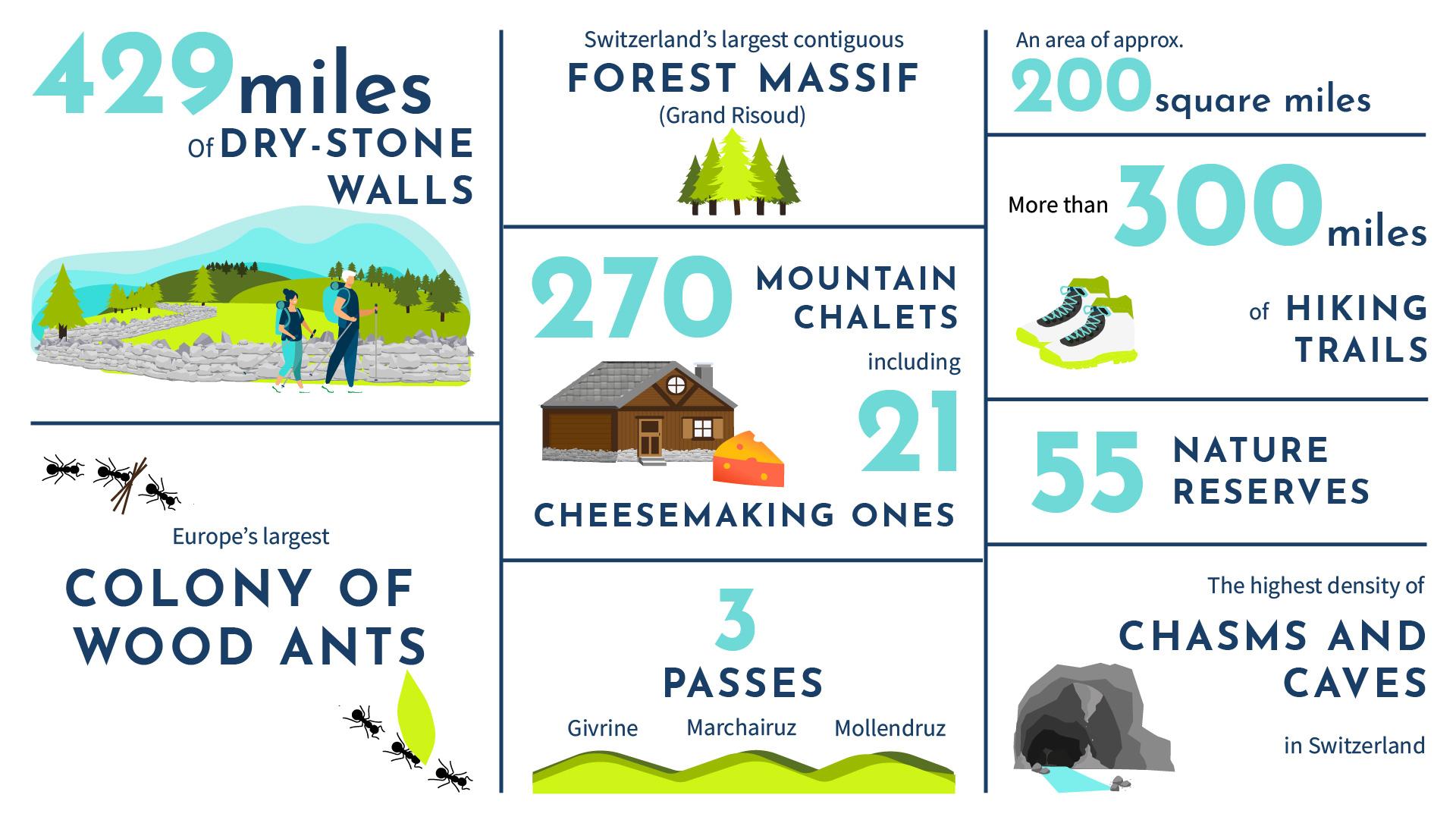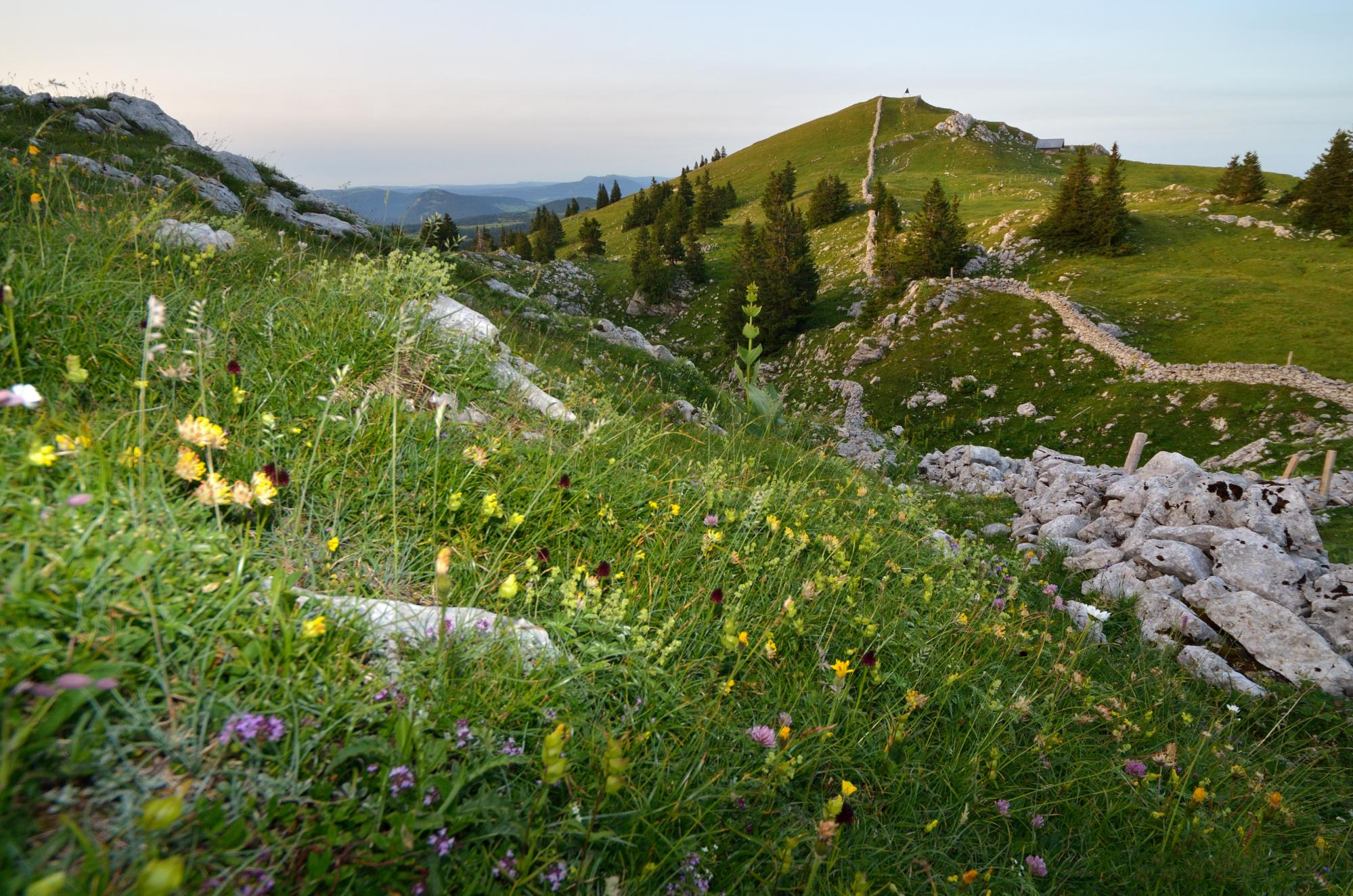 Wonderful nature
The atmosphere of the Vaudois Jura Park comprises the villages in the Jura foothills, Joux Valley, its lake and the three mountain passes called Marchairuz, Mollendruz and Givrine. Countless are the possibilities to enjoy these exceptional natural surroundings in all seasons. Hikers love these walking tours that are accessible by public transport. Sportspeople hop on their bike, mountain bike or e-bike for day trips or legs. In winter, there is cross-country skiing, downhill skiing and snowshoeing.
Local specialties and heritage
The cheese specialties called Alpine Gruyère AOP and Vacherin Mont-d'Or AOP are always on the menu of mountain cafés. But there are many other local products that delight hikers' taste buds. Some of them are labelled "Swiss Park Products". Heritage lovers will appreciate the abbey of Romainmôtier, a true gem of Cluny times. They will also be interested to learn about resonance wood and precision watchmaking. Traditional festivals enliven the region, such as the Désalpe of St-Cergue or the Vacherin Mont-d'Or Festival. Don't miss the activities in the Vaudois Jura Park, including autumn excursions to listen to bellowing deers.