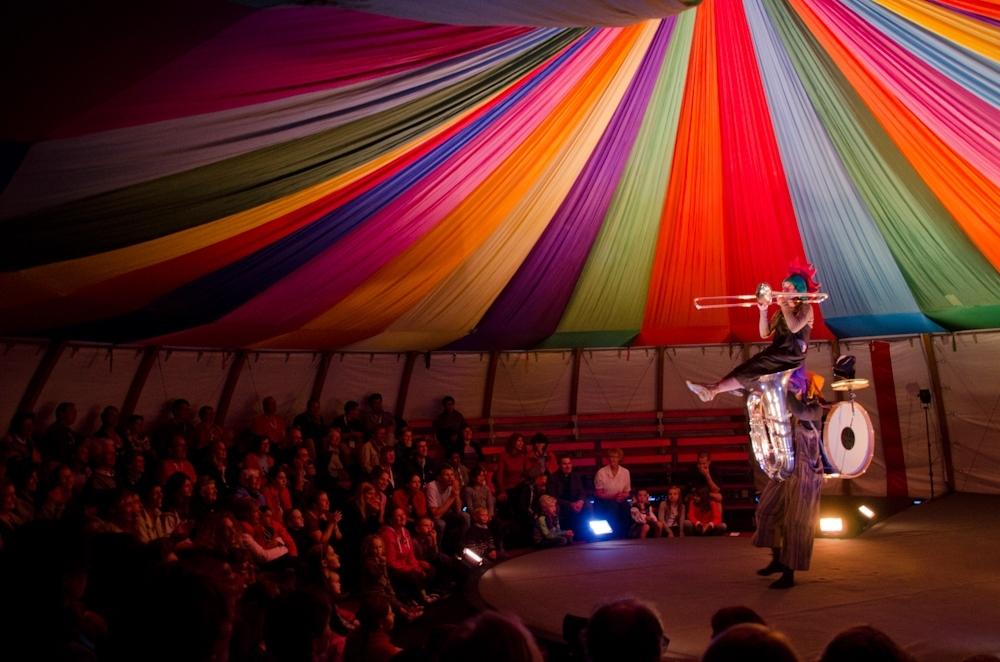 Events for the whole family
In the canton of Vaud, children are welcome at all types of celebrations. Kids especially appreciate the carnivals and their confetti, the multi-coloured flower shows and, above all, the Festival in the Land of Children, in the Pays-d'Enhaut, which combines theatre, music and workshops for children.
Family celebrations are precious moments for children and adults alike. Children are welcome at most Vaudois events with discount entry fees and programmes specifically for young children.

At the beginning of the year, children always look forward to putting on a funny disguise and throwing confetti during the carnival processions. In spring, they love the multi-coloured splendour of the flower shows and discovering nature's awaking during the festivals dedicated to the flora and fauna. In summer, they happily follow their parents on a walk during the "slowUp" soft mobility days or to the Villars Rando Festival.

In Pays-d'Enhaut, smaller children have their very own event: the Festival in the Land of Children offering a varied programme in Château-d'Oex, Rougemont and Rossinière.

Not to mention the children's preferred season: Christmas, which illuminates the towns and villages of the Lake Geneva Region, in particular during Bô Noël in Lausanne and Montreux Noël.