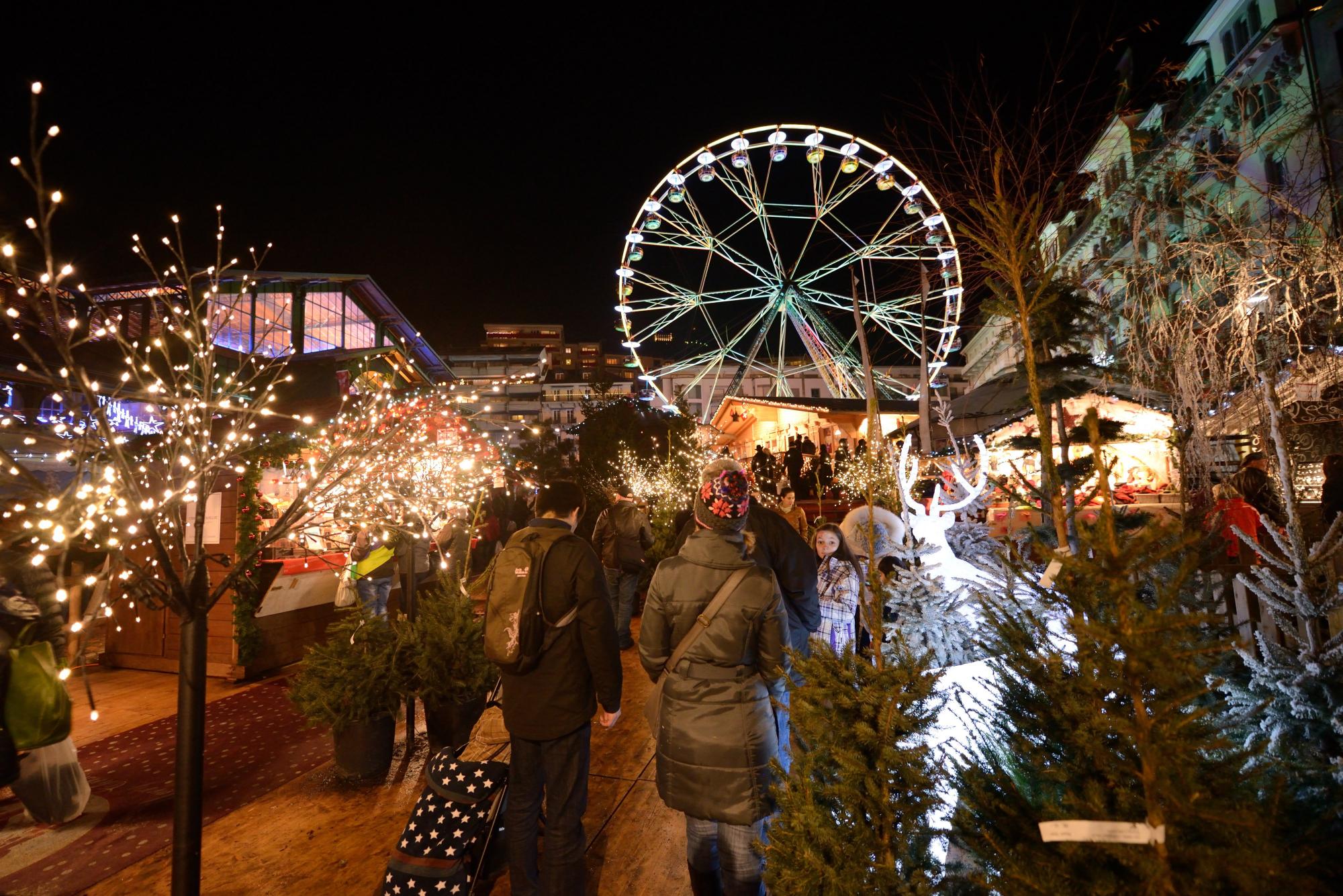 Winter, event galore
Music and cultural festivals, sport competitions and traditional carnivals enliven the four corners of the canton of Vaud throughout the winter. This particularly festive period is conducive to meeting and sharing warm moments indoors and out.
The winter cold is lessened thanks to the many cheerful events organised throughout the canton of Vaud. These lively events call sublime settings their own, for example the International Hot-Air Ballooning Festival and the Taste Rally in Pays-d'Enhaut in Château-d'Oex or the International Sled Dog Competition on the plateau of Les Mosses/La Lécherette.

Indoors, reputed halls host top events such as the Montreux Comedy Club and the Prix de Lausanne. Whether you're out to laugh, dance, marvel or eat, there's a festival among the rich cultural and gourmet offer that will suit your taste.

The streets of the Vaudois cities appear in a warm glow, too: lights such as those of the Lausanne Lumières Festival or not-to-be-missed places at the end of the year such as the famous Christmas markets.

Fans of winter sports are spoilt throughout the season with regional, national and international competitions. In this field, the most curious take introductory courses in various disciplines, while the most active take part in fun competitions and the season's must-attend events. Carnivals and "brandons" complete the winter programme: In a madcap atmosphere, decorated floats pass by to dissonant but cheerful brass band music, so-called guggenmusik.