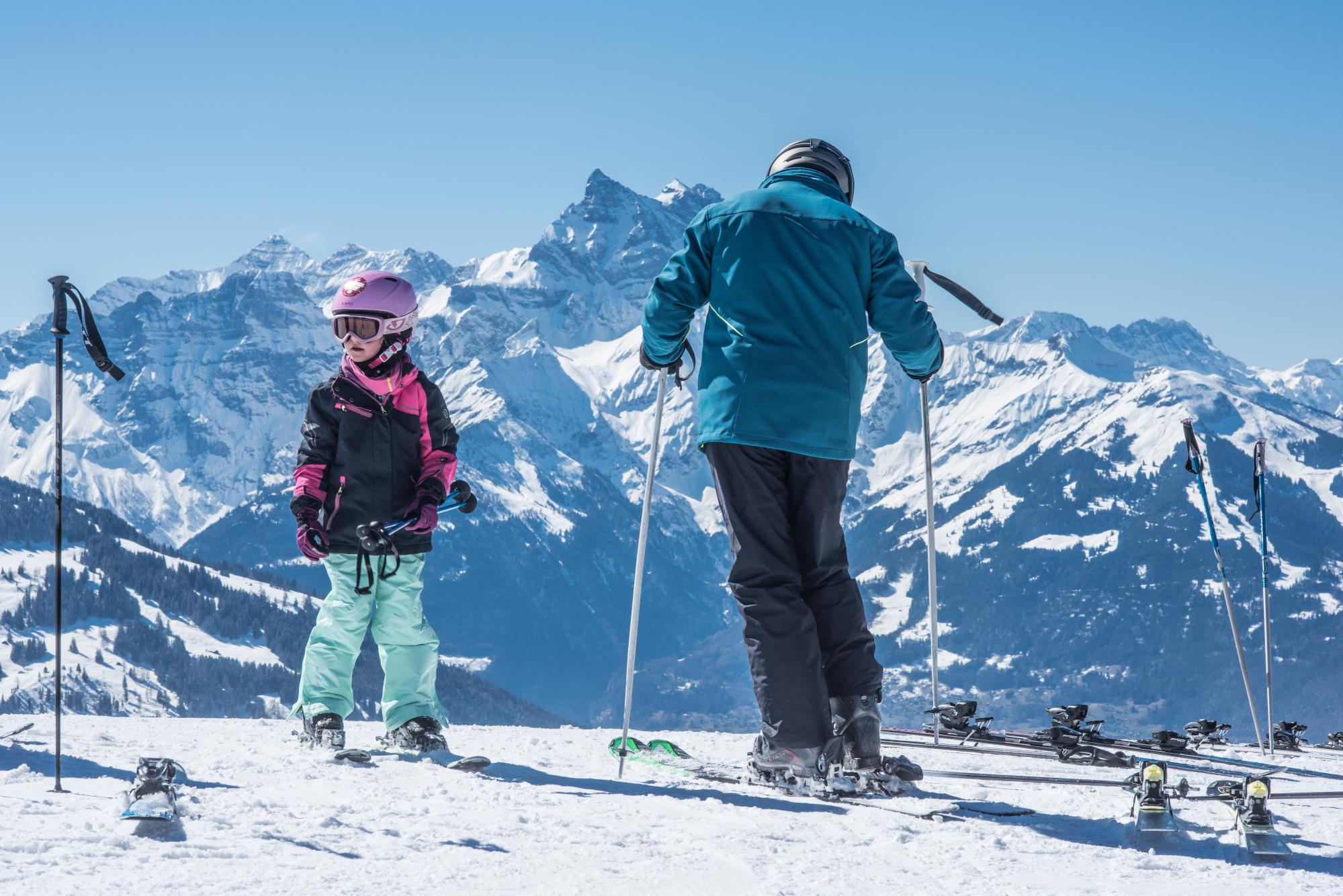 The top 20 of winter activities for families in the canton of Vaud
The canton of Vaud offers a host of activities for the whole family to do in winter. Have fun doing snow sports, marvel at the fairy-tale world of Montreux Christmas or experience a few thrills while out on a sled ride. Discover our top 20 of winter activities for little and big adventurers!
It's not always easy to find ideas for what to do in winter with your family. Thanks to our selection, all you need to do is follow the guide so you can enjoy a season full of fun and discoveries in the canton of Vaud!

The Vaudois resorts offers many facilities that are adapted to all ages, where you can do winter sports or simply relax. No need to worry about a hazardous ski experience. There are easy slopes, marked snowshoe trails, tracks for sleds and inflatable tires. The canton's ice rinks - some of them frozen over naturally - also promise a fun day out.

The most adventurous family members may want to try out the Peak Walk in Les Diablerets, the world's only suspended bridge between two peaks, or have fun at the Leysin Tobboganing Park or the Mosses snowtubing area. For those more into contemplation, there's nothing like a ride on a sled pulled by Nordic dogs in the Vaudois Jura or a treasure hunt followed by a chocolate fondue on Col du Mollendruz.