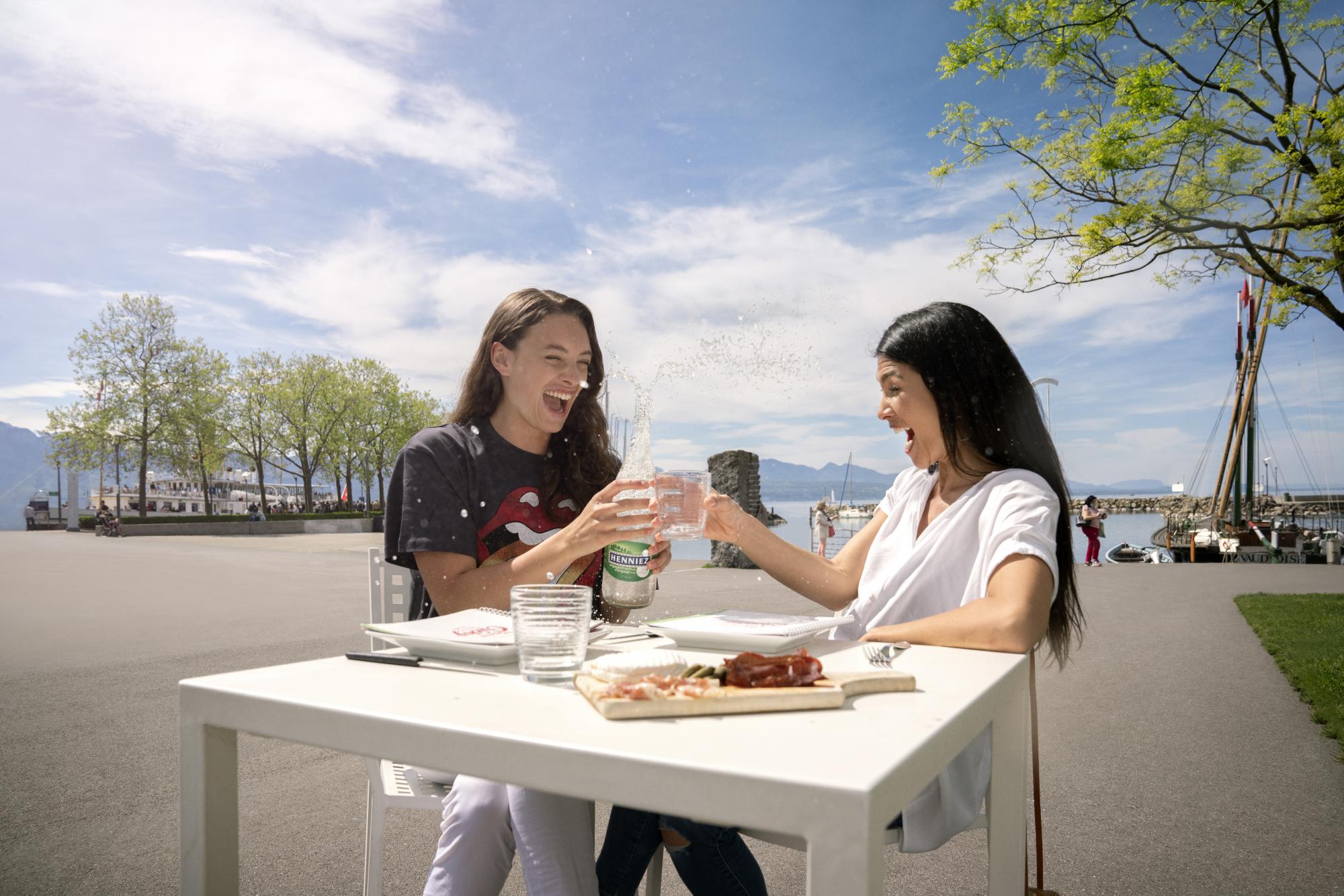 Get into Chill Mode
When the temperature rises, there's only one solution: Put on your swimgear and enjoy the cool water.
This is one of the greatest summer pleasures: Diving into cool water and getting dry in the sun. There are various ways to enjoy swimming! Some love the joyful surroundings of pools, while others jealously guard and seek out their favourite spot on the quiet shores of lakes and riverbanks. But we're not like that. We've decided to give you all our insider tips, from pools and the most beautiful beaches to natural waterfalls. Only Instagram-worthy sports, naturally!
Did you say "beaches"? Sure. Even lakes offer fine sandy beaches, umbrellas, trendy bars and crystal-clear water to cool down the atmosphere. Vaudois beaches are set in sites of outstanding beauty and offer all the facilities you need to spend a memorable day at the beach. Give them a try! You will be loath to leave in the evening. Wanna bet?