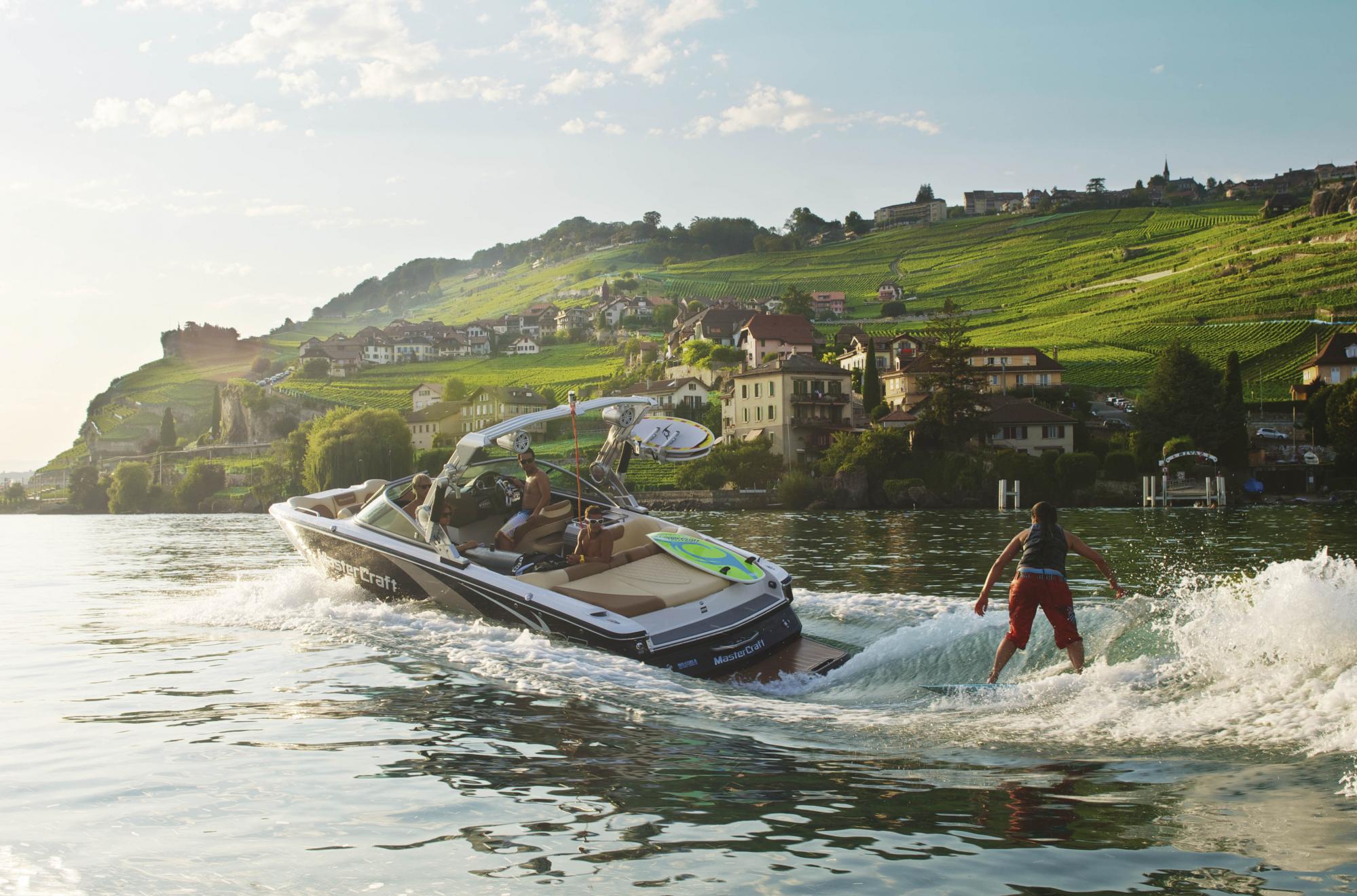 Get into Fun Mode
Where there's water, there's fun! You can find that out for yourself by spending enjoyable moments at rivers and lakes in Vaud.
This summer, set yourself the challenge to test a new water activity on the rivers and lakes of the canton of Vaud. Explore the water in a kayak or on a raft! Experience the thrill of canyoning in a mountain river! Test your balance on a paddle! There are countless opportunities to exercise and play on the rivers and lakes of Vaud. It would almost seem that water helps to inspire creative and adventurous minds.
The nautical centres on the lakeshores combine fun activities to suit all tastes. Every summer sees a new trend! Let these professionals of water sport experiences inspire you to have a dip! For example, a paddle session on Lake Geneva, Lake Neuchâtel or Lake Joux is simply a "wow" experience! The bursts of laughter and shouts of joy will remain in your memory for a long time reminding you of the wonderful summer you spent in the canton of Vaud.