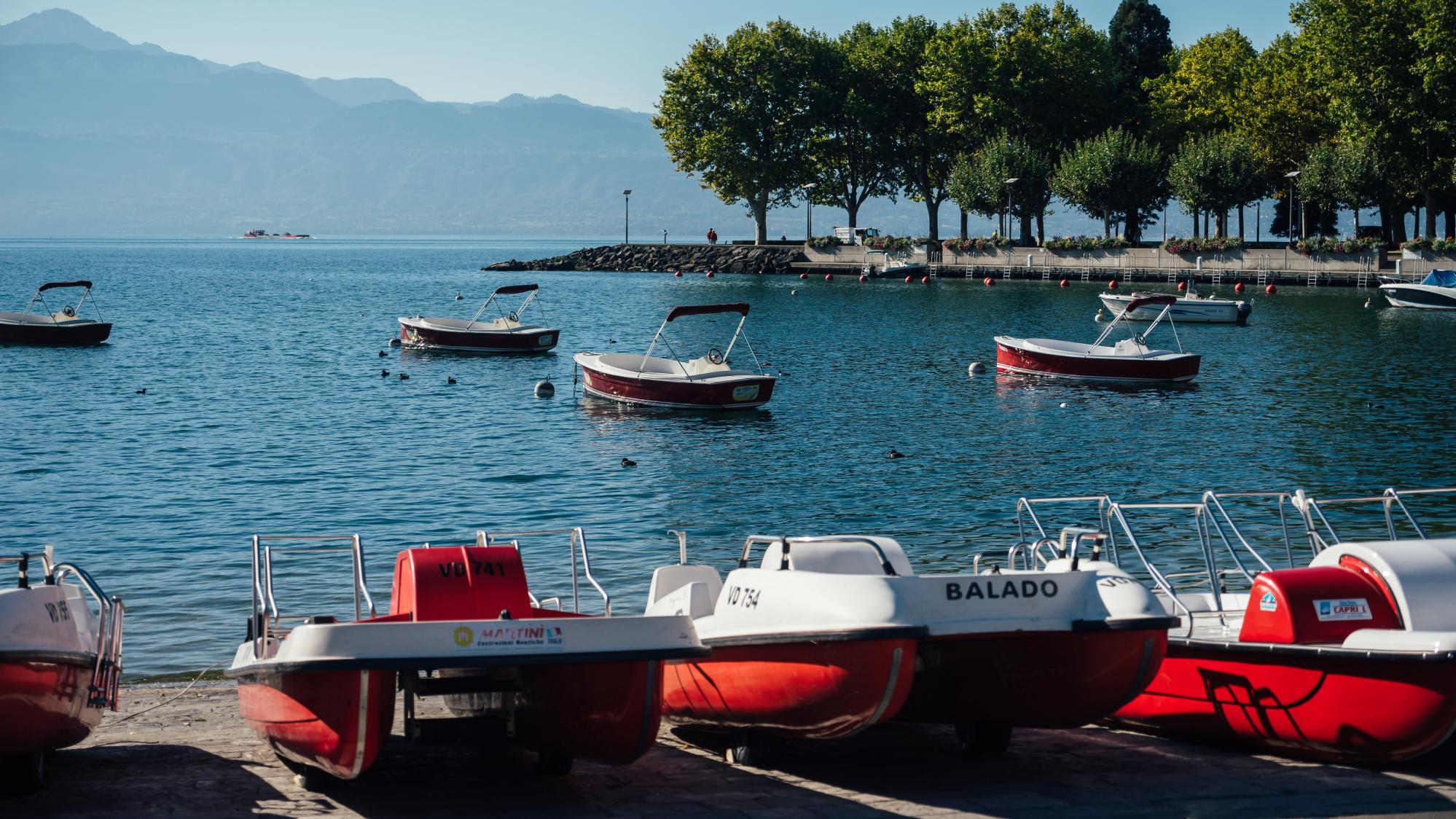 Sport centres in the canton of Vaud
Stand-up paddling, wakeboarding or rafting are some of the many possibilities to enjoy water fun in the Vaudois water centres.
There are plenty of fun moments to be had in Vaudois waters: Lake Geneva, Lake Neuchâtel, Lake Joux, and mountain lakes such as Lake Retaud in Les Diablerets opposite Glacier 3000. Not to mention the rivers! So, there is an impressive array of sites and atmospheres to enjoy the most varied water sports. The Vaudois nautical centres and sailing schools offer equipment rental and accompaniment that is adapted to all levels. So everyone is free to choose their own level of adrenaline: canoeing, kayaking, rafting, hydrospeeding, water skiing, wakeboarding, kitesurfing or diving for the more adventurous; stand-up paddling, lake sailing, windsurfing, pedalling boats, banana boat rides or inflatable buoys for those who like it calmer. Beautifully fresh getaway moments filled with laughter and fun shared between friends, your family or by couples in the four corners of the canton of Vaud.