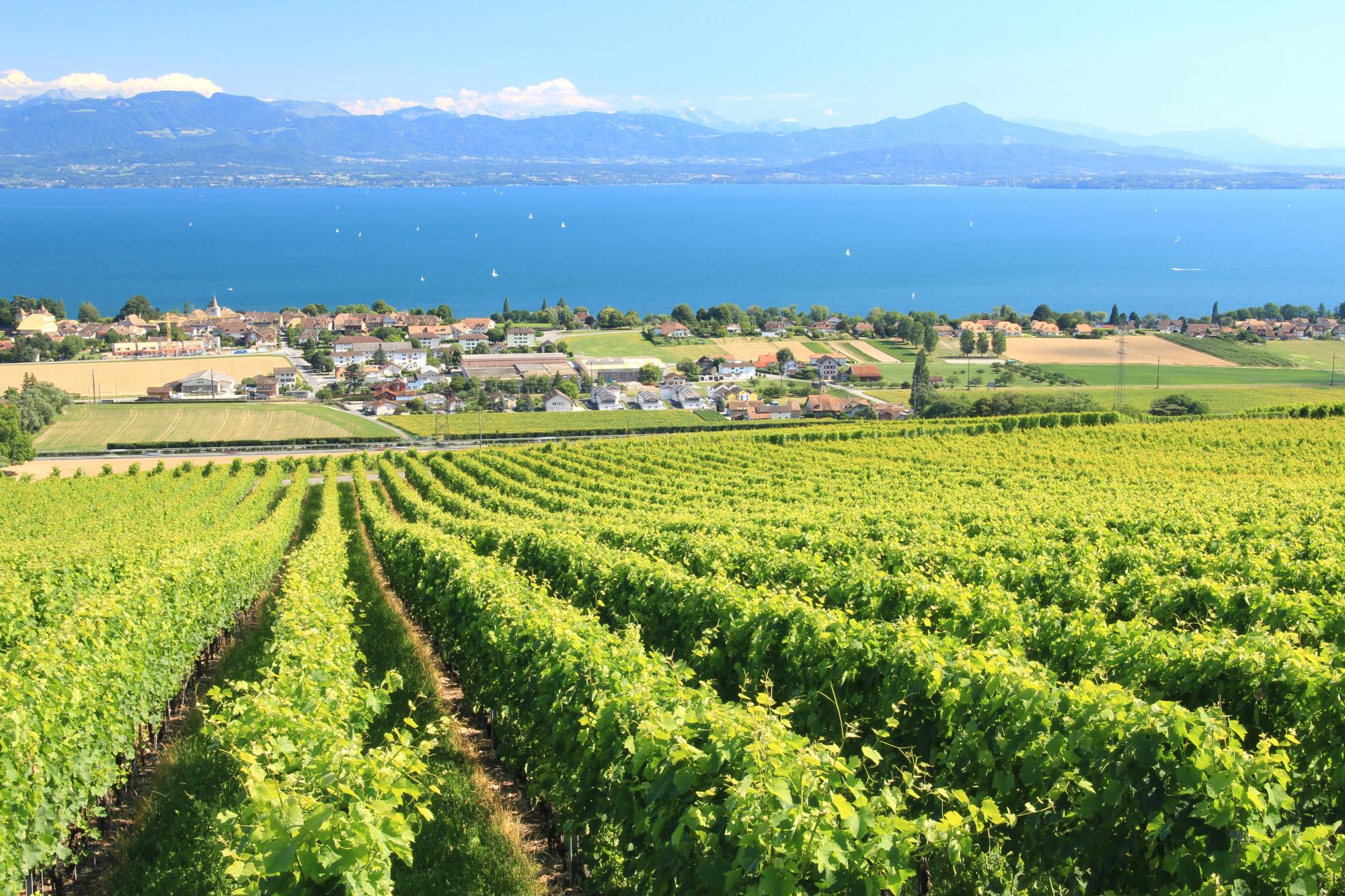 Six wine-growing regions in unique landscapes
Covering more than 4,000 hectares of vineyards, the canton of Vaud is one of Switzerland's major winegrowing regions. Structured into six regions and eight registered designations of origin (AOC), it attracts visitors with its vast choice of grape varieties and wines.
It was probably the Romans who introduced winegrowing on the shores of Lake Geneva and in the Alps. The monks then developed this tradition throughout the Middle Ages. Vintner families carried on during the Renaissance, with their descendants remaining very attached to this tradition. Wine continues to be a strong element of the social, economic and cultural fabric of the canton of Vaud.

Endowed with a great variety of terroirs, the region lends itself well to growing many grape varieties. Both red wines and white wines are to be discovered. The most emblematic grape here is Chasselas, a tasty golden grape which yields crystal-clear whites that are appreciated as an aperitif and also to accompany a fera fillet from the lake or a cheese dish. Plant Robert, Pinot Gris and Mondeuse are three other typical grape varieties here.

Sublime landscapes
The winegrowing canton of Vaud consists of six wine regions and eight registered designations of origin: La Côte AOC, Lavaux (includes the three AOCs: Lavaux AOC, Calamin AOC and Dézaley AOC), Chablais AOC, Vully AOC, Bonvillars AOC and Les Côtes de l'Orbe AOC. Each region features sublime, unique landscapes that invite you to take a stroll and discover the world of vines.

A vast winetouristic offer is available to wine fans throughout the year. This offer is developed by the label Vaud Œnotourisme, the guarantor of a quality welcome. The easily identifiable wine, catering, tourism and terroir product sale experts open their doors to all connoisseurs wishing to discover the gastronomy of the canton of Vaud. Pleasure is the common denominator when tasting wines in a cellar or taking a guided walk or a ride in the wine train through the Lavaux terraced vineyards.