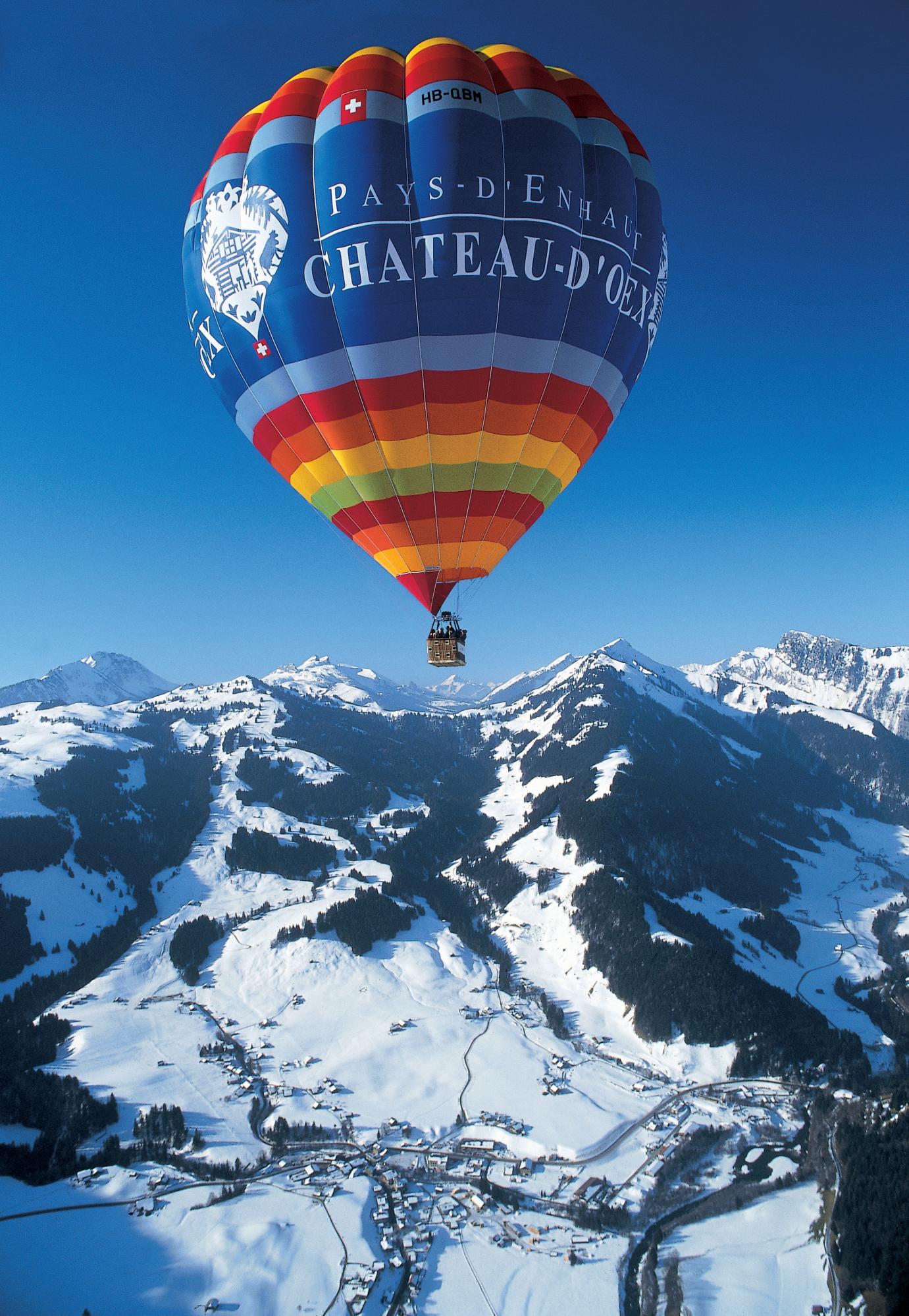 Château-d'Oex, capital of hot air balloons
In the heart of Pays-d'Enhaut, Château-d'Oex is known for its International Balloon Festival but also its scenery and traditions.
Switzerland's ballooning capital, Château-d'Oex welcomes balloonists from around the world at the end of January for the International Balloon Festival. For 10 days, some 80 colourful hot air balloons take to the skies against a snowy backdrop.

Suitable for beginners and families, the runs at Château-d'Oex are ideal for all types of skiing. Children under 9 get free lift passes and accommodation.

Château-d'Oex prizes its crafts like the art of paper cutting and the Musée du Vieux Pays-d'Enhaut displays some magnificent examples of découpage and various historical objects. Fine living is also promoted here. Visitors walking through the Gruyère-Pays-d'Enhaut regional natural park can stop off at a mountain chalet and enjoy discovering how the local cheese, Estivaz AOP, is made. For a perfect end to their stay, the GoldenPass train takes visitors to their next destination through a lush green or snowy landscape.