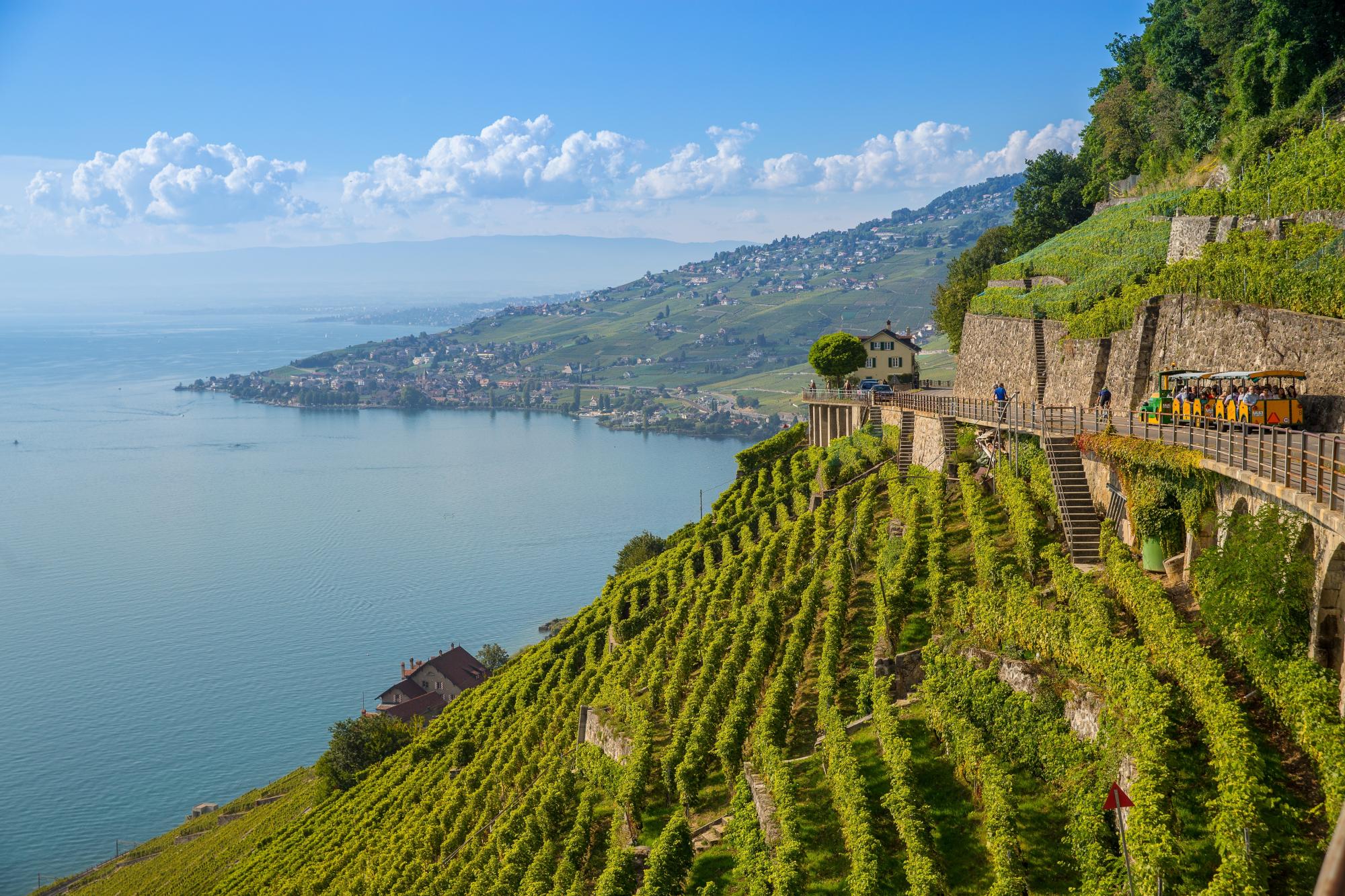 Lavaux UNESCO
Terraced Vineyards
Description
Land of inspiration and heritage classified by UNESCO
Spoilt by nature, Lavaux is one of Switzerland's most beautiful regions among other historic, scientific, sport, winetouristic and even artistic attractions.
Lavaux owes its splendour to the decline of the Rhone glacier and the Cistercian monks who, in the 12th century, built miles of walls and terraces that are carefully maintained by today's winegrowers. These craftspeople produce excellent wines that ripen thanks to three sources of heat: the sun, the reverberation of Lake Geneva and the heat given out by the stone walls at night. Visiting gourmets are delighted to taste the Chasselas, Pinot Noir and other grape varieties certified by three AOC (Appellations d'Origine Contrôlées) labels: Lavaux, Dézaley and Calamin.
Before being recognised by UNESCO in 2007, this harmony between man and nature already enchanted contemplative walkers and inspired artists.