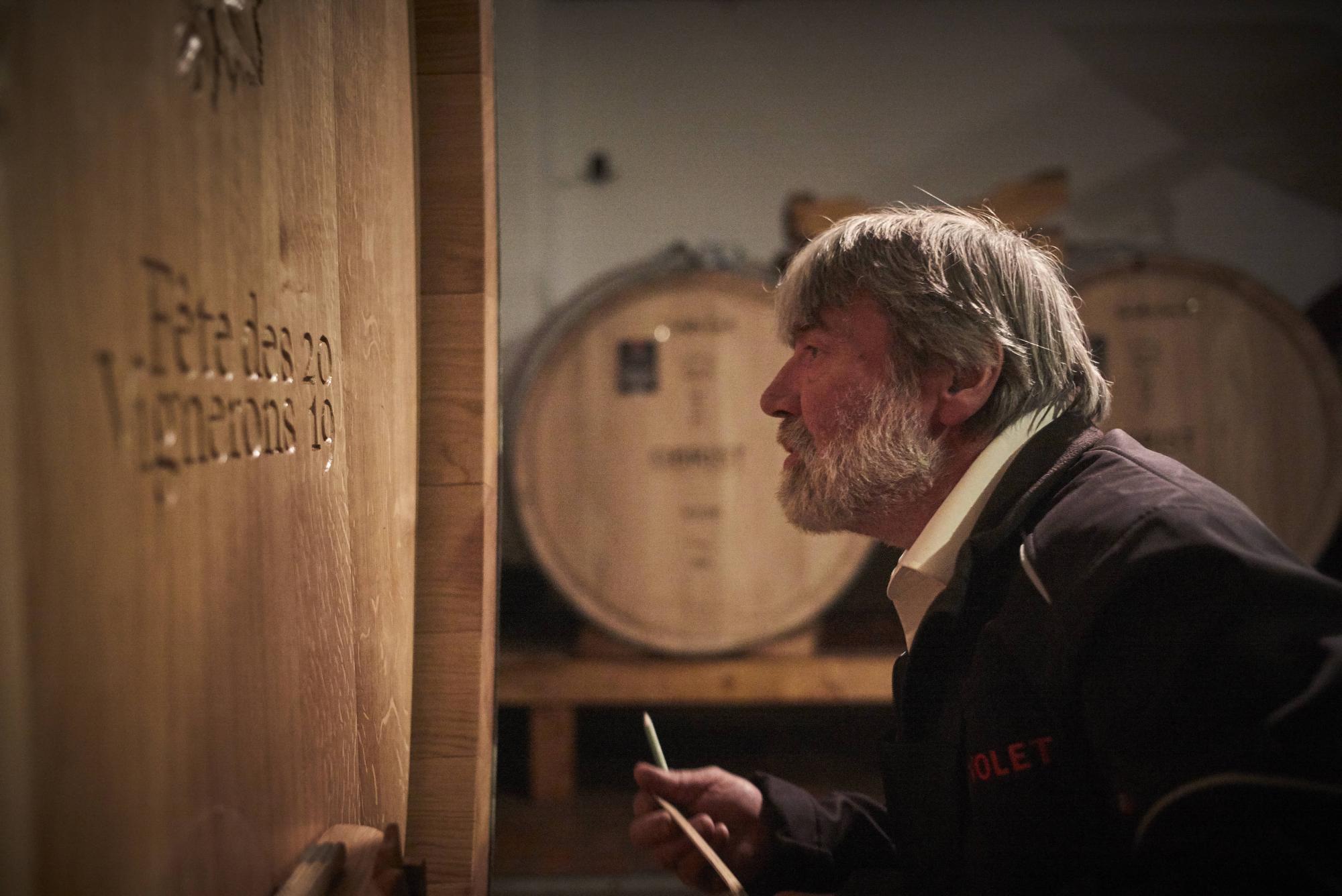 Hand-crafted barrels the core of wine
Artisanal know-how at the gates of Lavaux
Franz Hüsler has practised the craft of barrel-making for almost fifty years. He has recently started to transmit his expertise to his apprentice, Vincent Bühler. Thanks to them, we are discovering all the stages of making a craft barrel, from bending to engraving. Every year, winemakers and coopers adapt to nature's seasons. The choice of wood in the forest and the meticulous work of the craftsmen confers a unique taste to the wines that can later be tasted in the cellars of the region.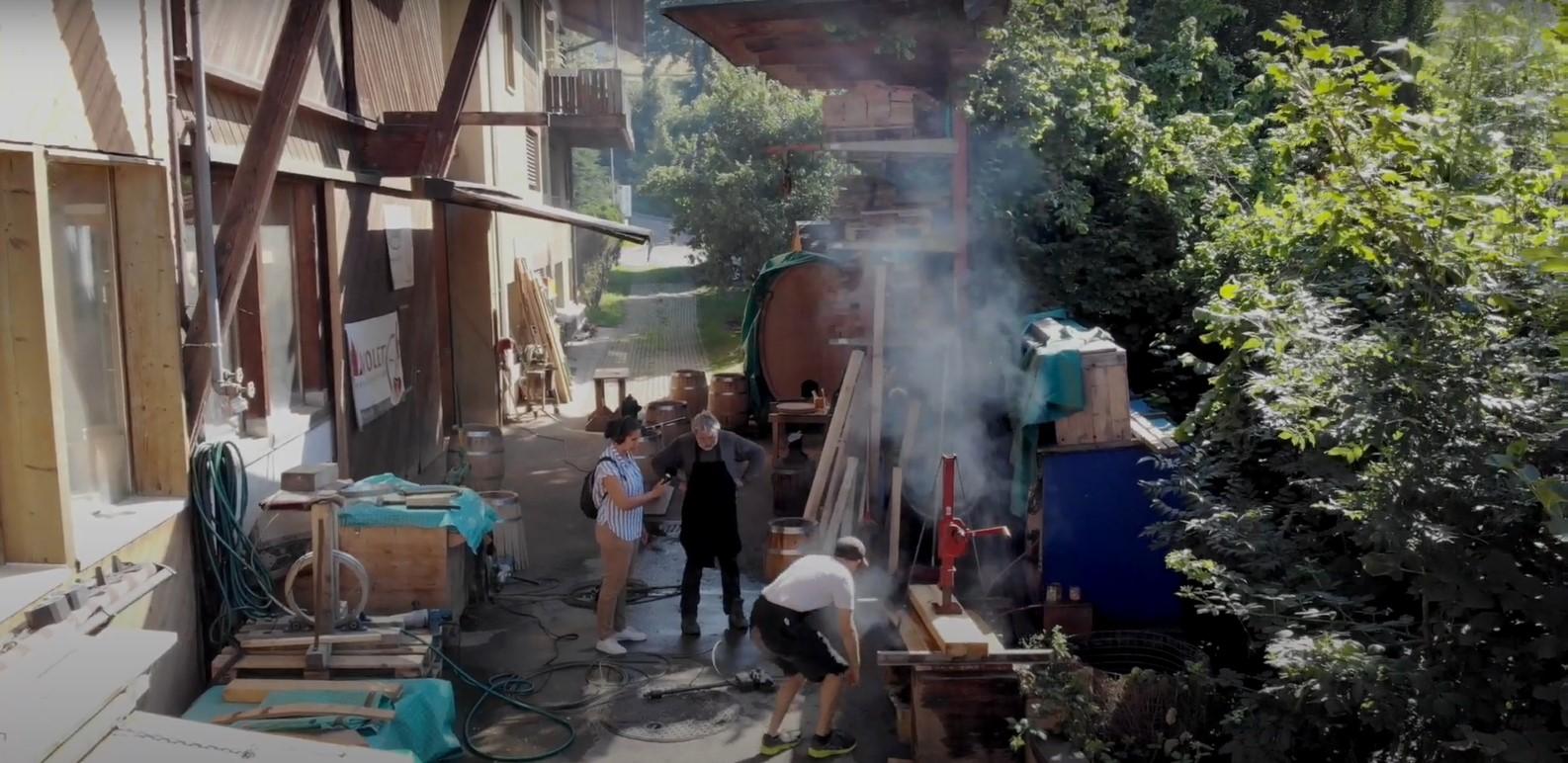 Are you interested in how wooden barrels influence wine?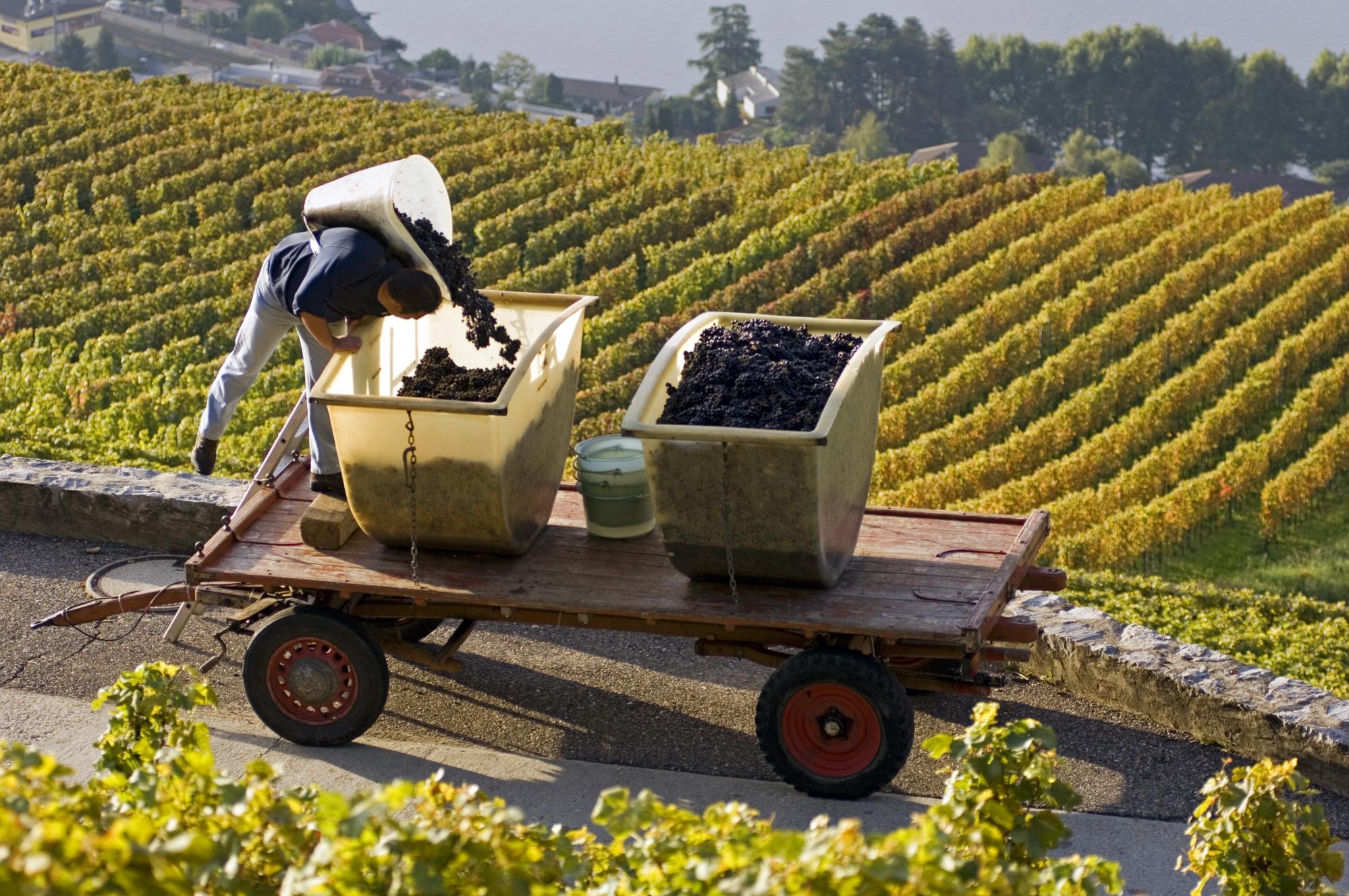 Are you interested in how wooden barrels influence wine?
Near Lavaux, Franz Hüsler, the last cooper of French-speaking Switzerland, perpetuates this millennial know-how. Be carried away by episode 4 of our "Fréquence vaudoise" podcast.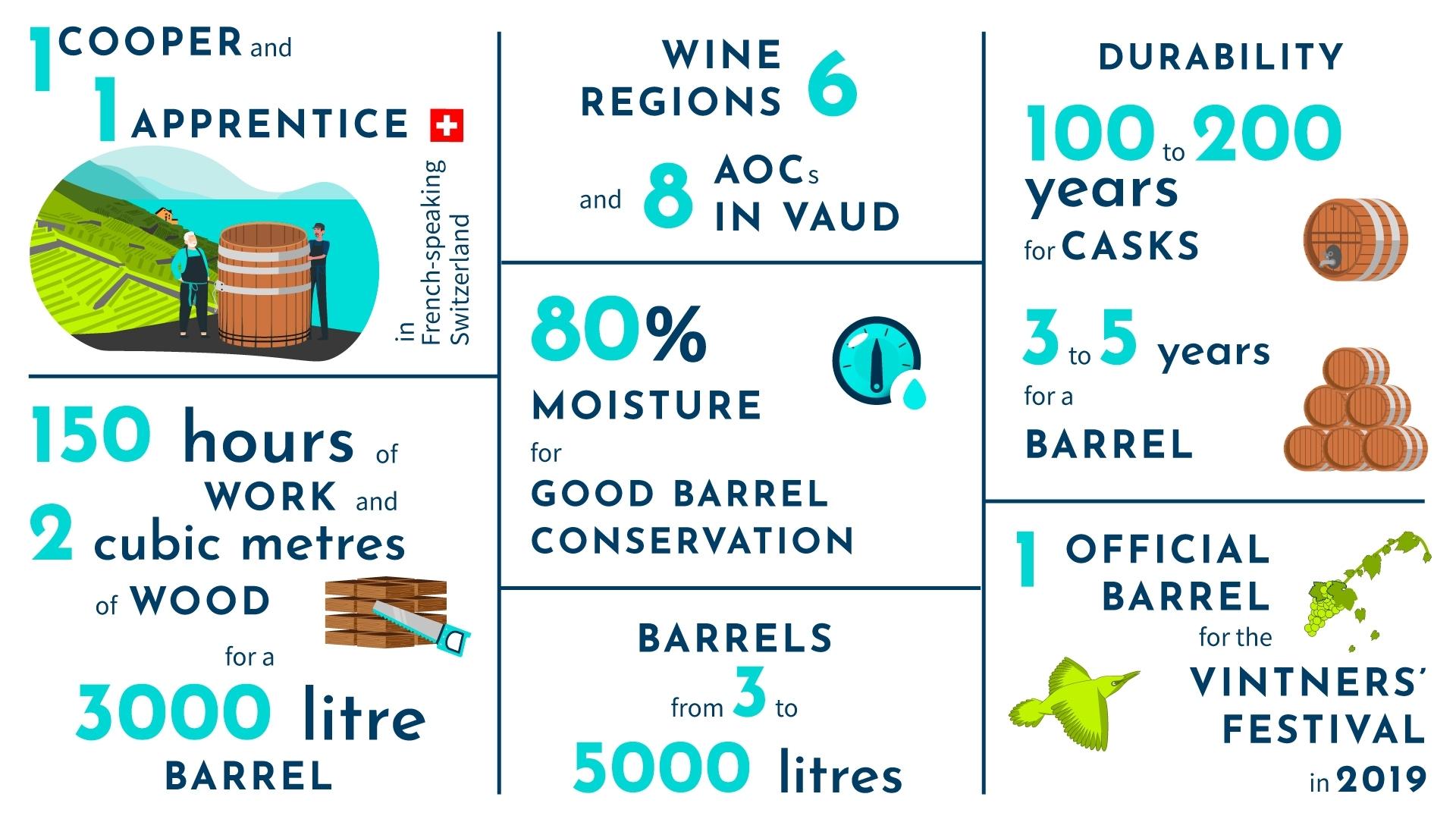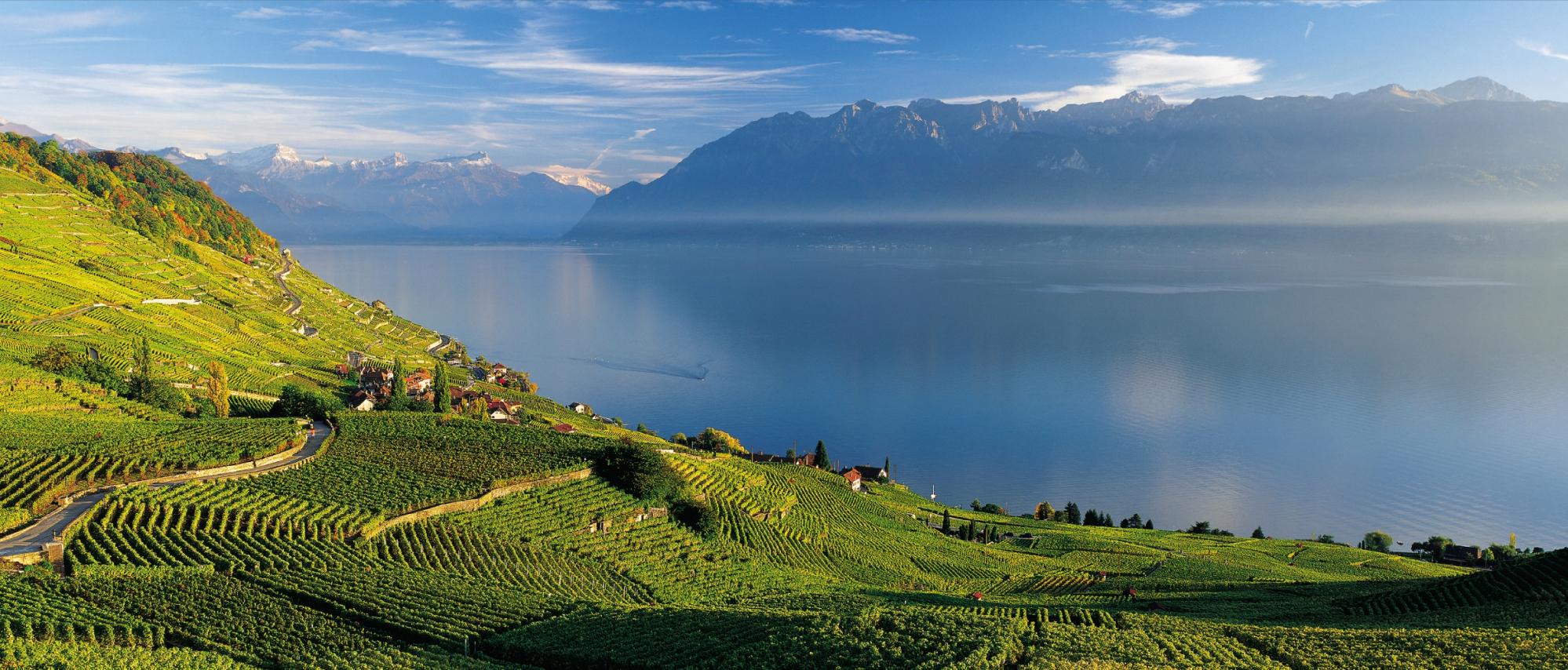 At the service of winemakers
Two months before the autumnal harvest period, Franz Hüsler receives the bulk of orders from his winemaker friends. These orders mainly concern making new barrels or repairing those that can still be repaired. The last cooper of French-speaking Switzerland also deals with more specialised projects such as the official barrel of the Vintners' Festival in 2019.
Oak or acacia?
Each wood, oak, acacia, chestnut or larch, has its characteristics. Oak, the most-used wood in French-speaking Switzerland, has notes of vanilla. Acacia wood is very useful to withstand the pressure of sparkling wine. A barrel adds aroma to red wines whereas a cask gives enough air to red and white wines. Another key point is the degree of toasting applied to the wood, which reduces tannins: The higher the temperature, the more aromatic the wine.
Transmission
One day, young carpenter Vincent Bühler, the only cooper apprentice in French-speaking Switzerland, will take up the torch. He takes classes Brienz (BE) at a well-known woodworking school to obtain his Federal Certificate of Competence within three years. On Franz Hüsler's advice, Vincent has learnt all the tricks of the trade: how to make kegs, barrels, round and oval casks, wooden accessories and decorative objects for wine cellars. Hüsler's coopering craft room can be visited on request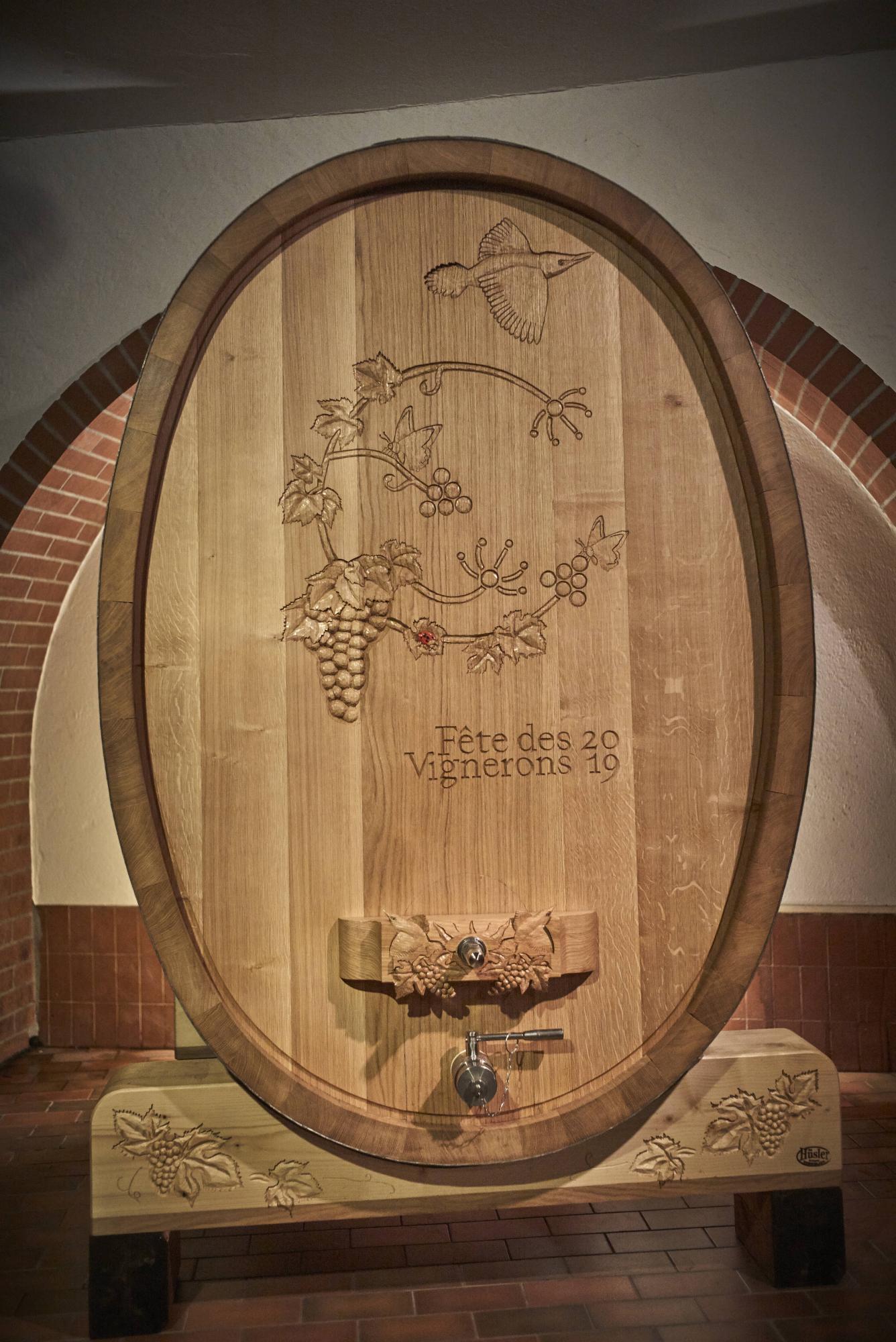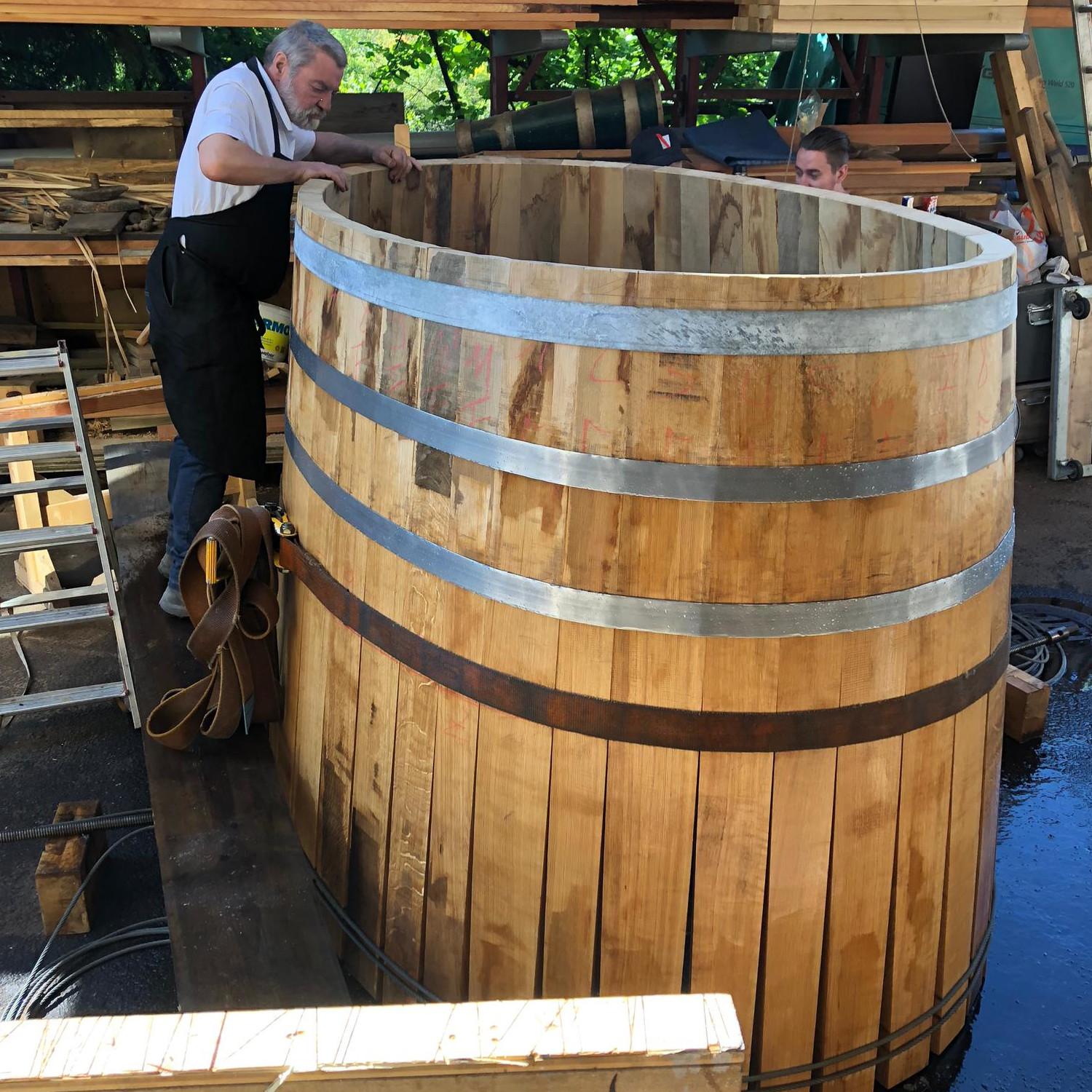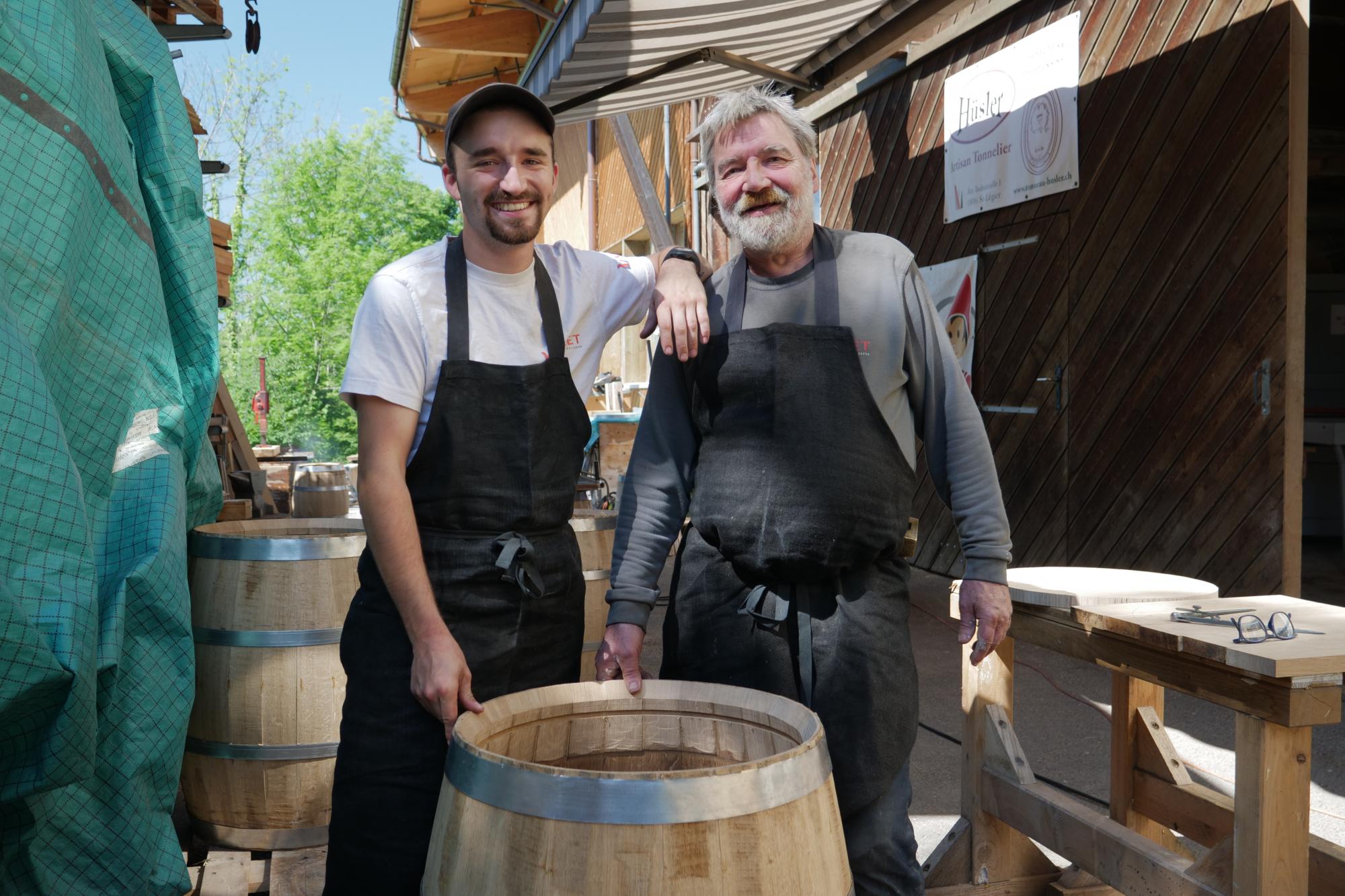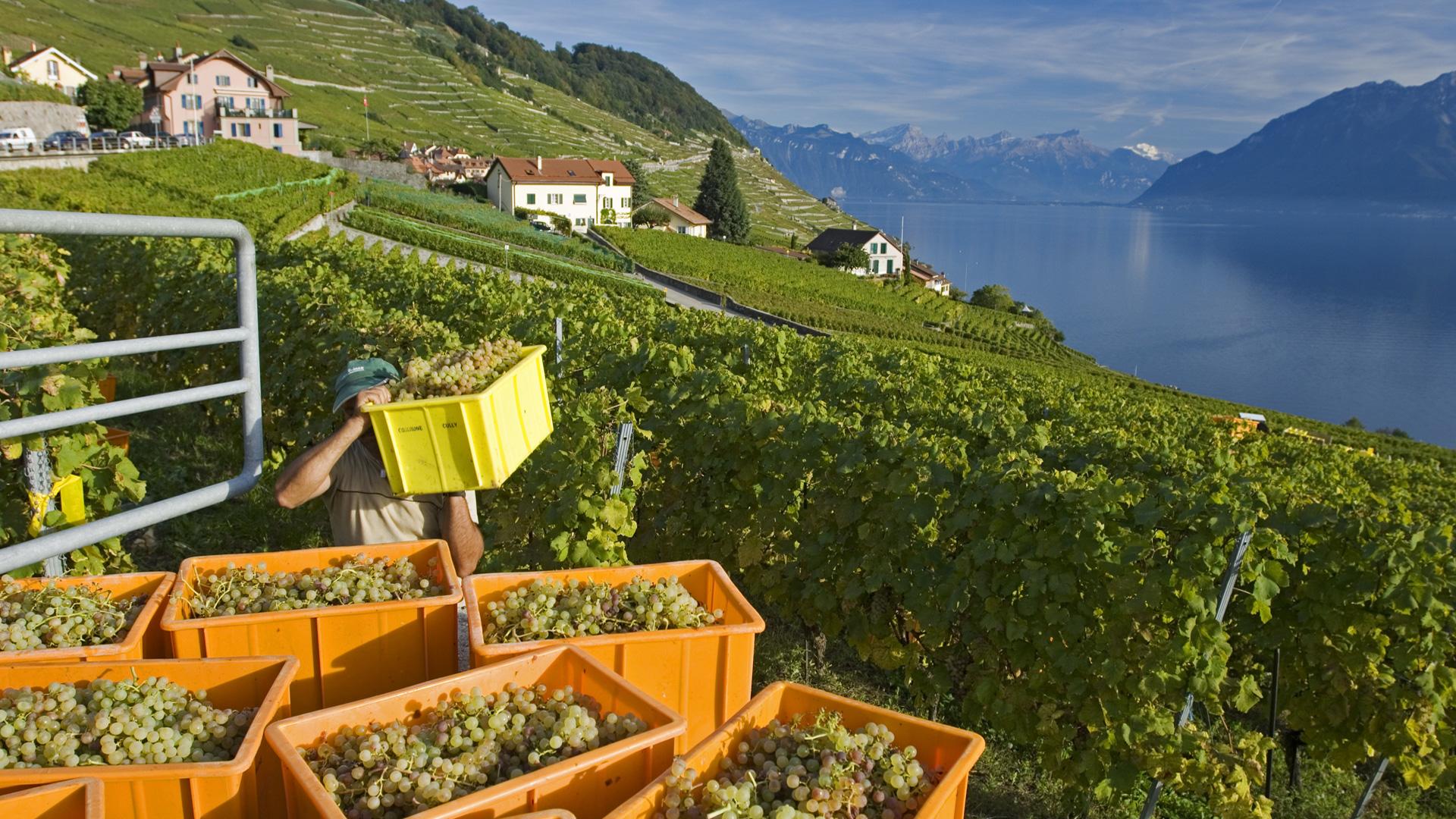 Lavaux, a heritage to discover
Lavaux is one of Switzerland's most beautiful wine regions and has been a UNESCO World Heritage Site since 2007. The atmosphere in Lavaux is different each time you visit it. The blue hue of the sky, the shimmering reflection of the sun on Lake Geneva and the sunny terraces where wine is grown, which is slowly transforming the landscape. A winemaker's manual work in the famous terraced vineyards is thorough in all seasons. In the autumnal harvest period, Lavaux boasts an explosion of colours. Red, orange, yellow… This picture postcard decoration leaves no one indifferent, especially when tasting the delicious wines from this region, above all Chasselas. The many family-run wine cellars offer an unforgettable tasting experience in the heart of the charming wine villages.