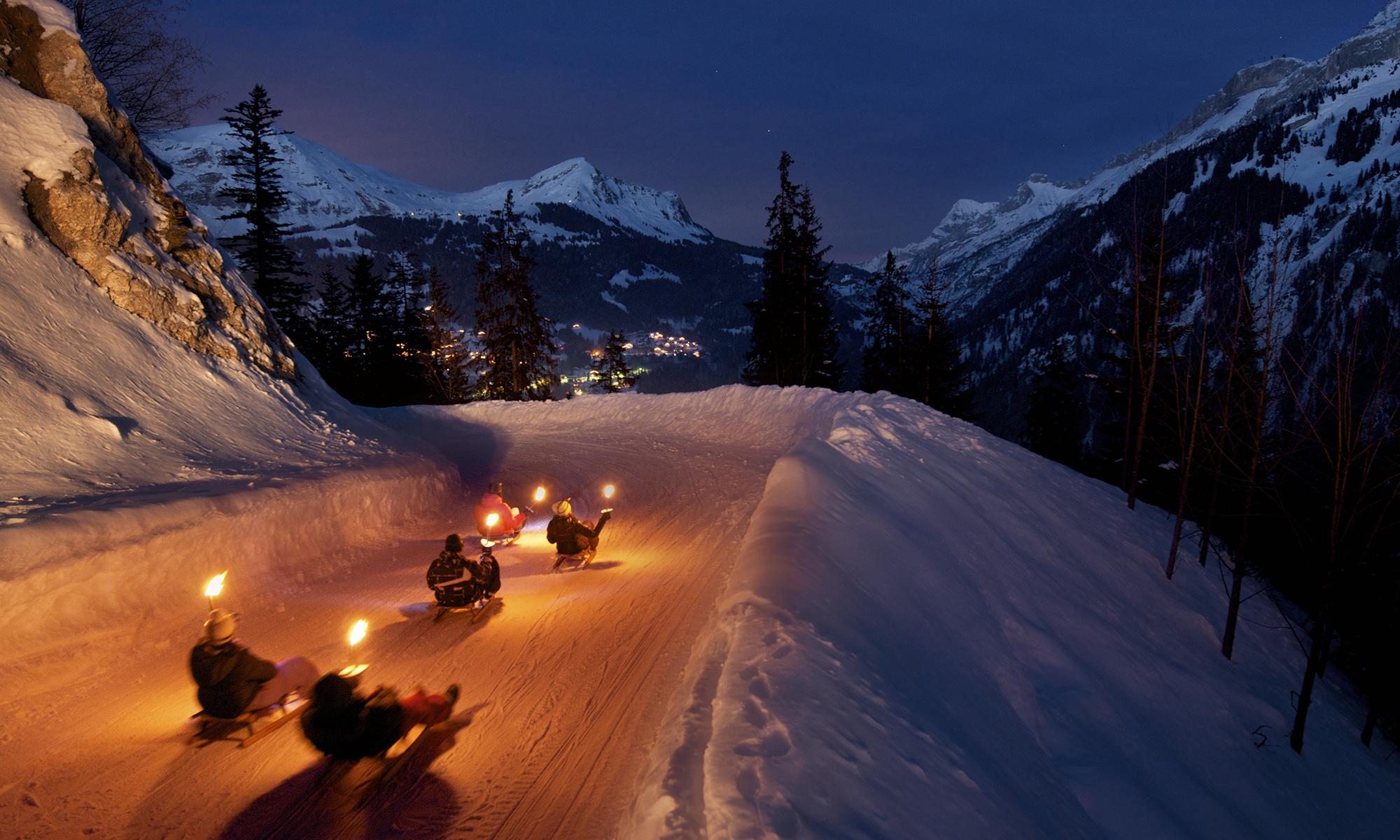 Villars - Gryon - Les Diablerets
Skiing and winter activities in an enchanting setting
Villars-Gryon-Diablerets is a first-rate destination for your winter holidays in Switzerland. This is where you can ski in the largest and highest ski area of the canton of Vaud, attempt to cross the single gateway between two Alpine summits nearly 3,000 meters above sea level, have fun with family on one of Switzerland's longest sled runs, relax in the comfortable spa, and enjoy terroir products in convivial restaurants.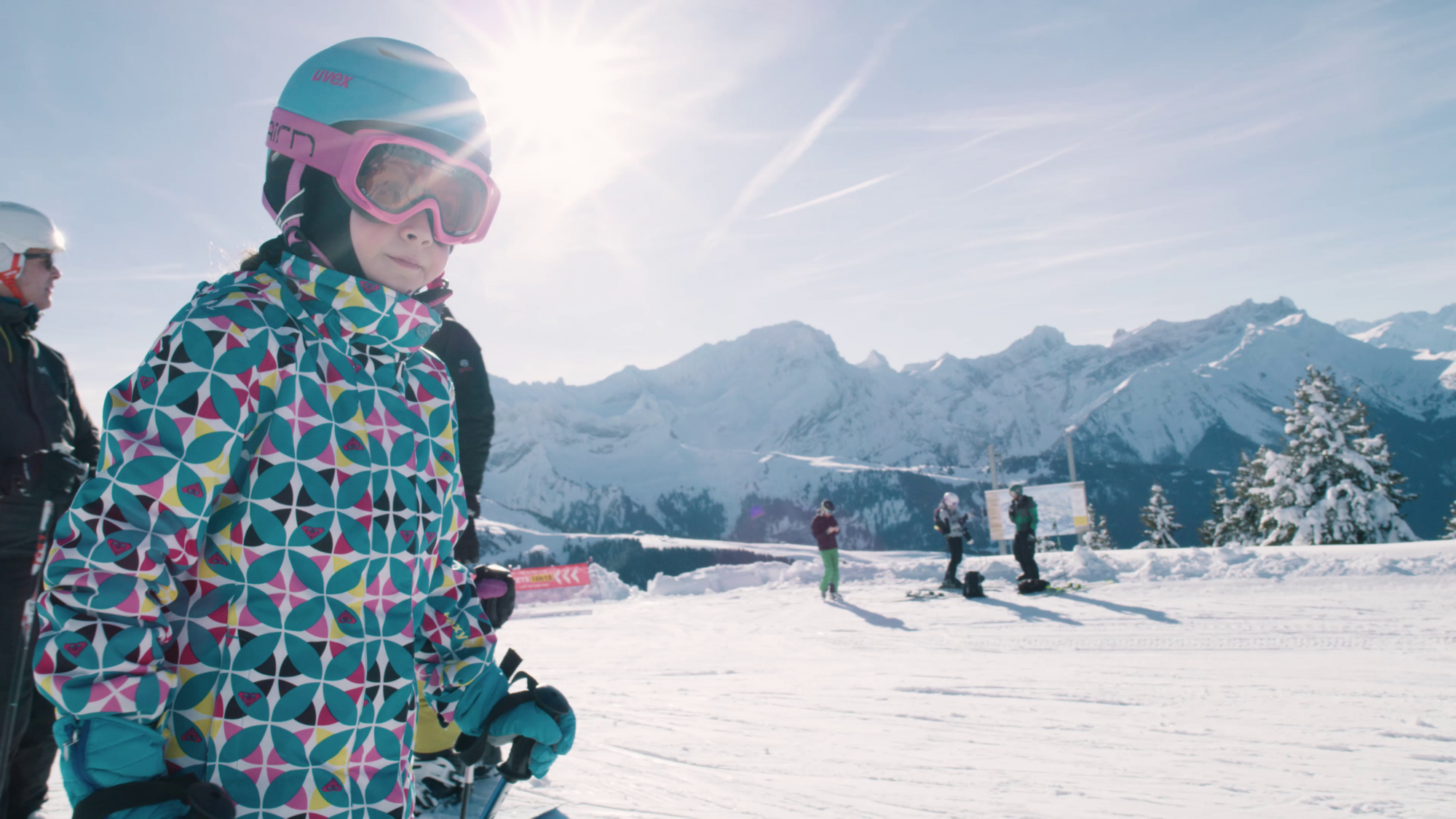 #MoveIn Villars
Linking the resorts of Villars, Les Diablerets, Glacier 3000 and Gryon, the largest ski area of the canton of Vaud totals 82 miles of slopes, to the delight of skiers of all levels. Even famous athletes such as freestyle skier Fanny Smith, a native of this region and an Olympic bronze medal winner, use this resort for their training sessions. The freestylers of the Villars and Les Diablerets snow park and fun park represent Switzerland's futur champions!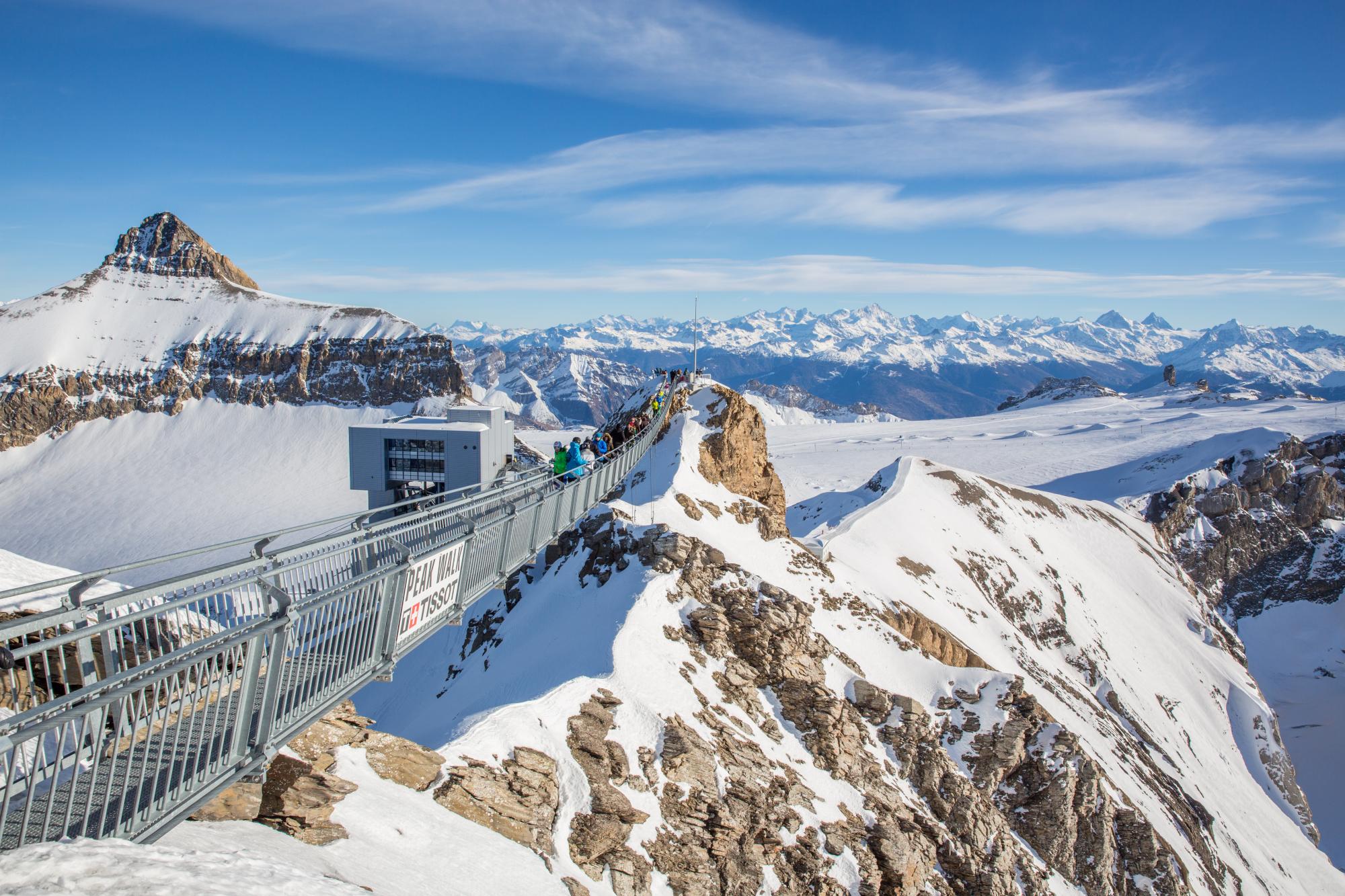 Glacier 3000: fun at the summit
Glacier 3000 is a leisure site on the Les Diablerets glacier, the highest point of the Vaudois Alps. Offering eternal snow and wide slopes, Glacier 3000 is the place to do a mountain of activities. Among them is the famous Peak Walk, the world's only bridge suspended between two peaks, the ice cathedral and dog sledding.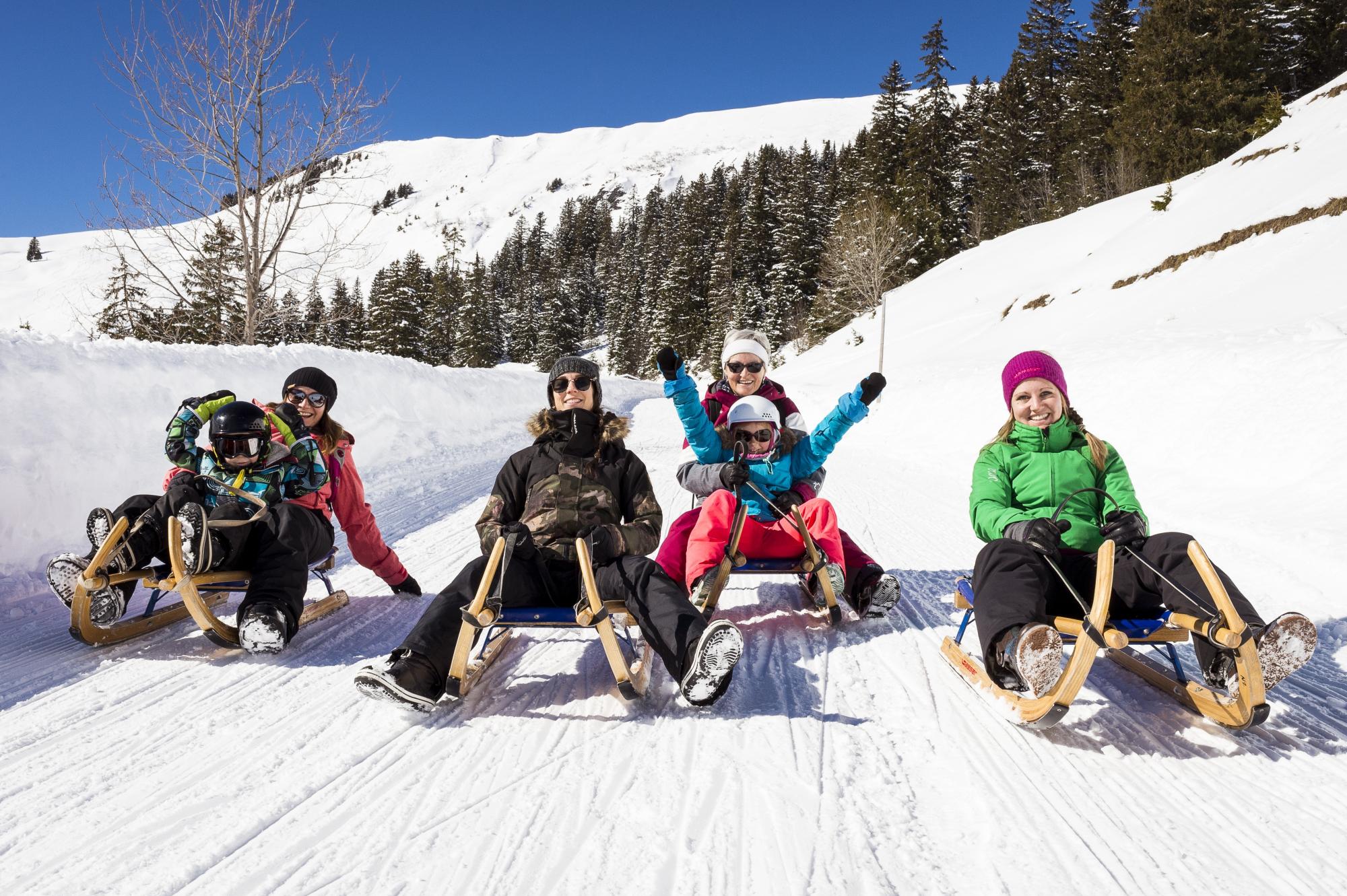 The Diablerets sled run: an unforgettable experience!
The nearby resort of Les Diablerets is well known for the bursts of laughter to be heard on the canton's longest sled run (4.3 miles). Enjoy a 100% local experience by hopping on a sled hand-made the old-fashioned way by the Morerod family and by completing this outing with a cheese fondue in one of the village's traditionnal restaurants.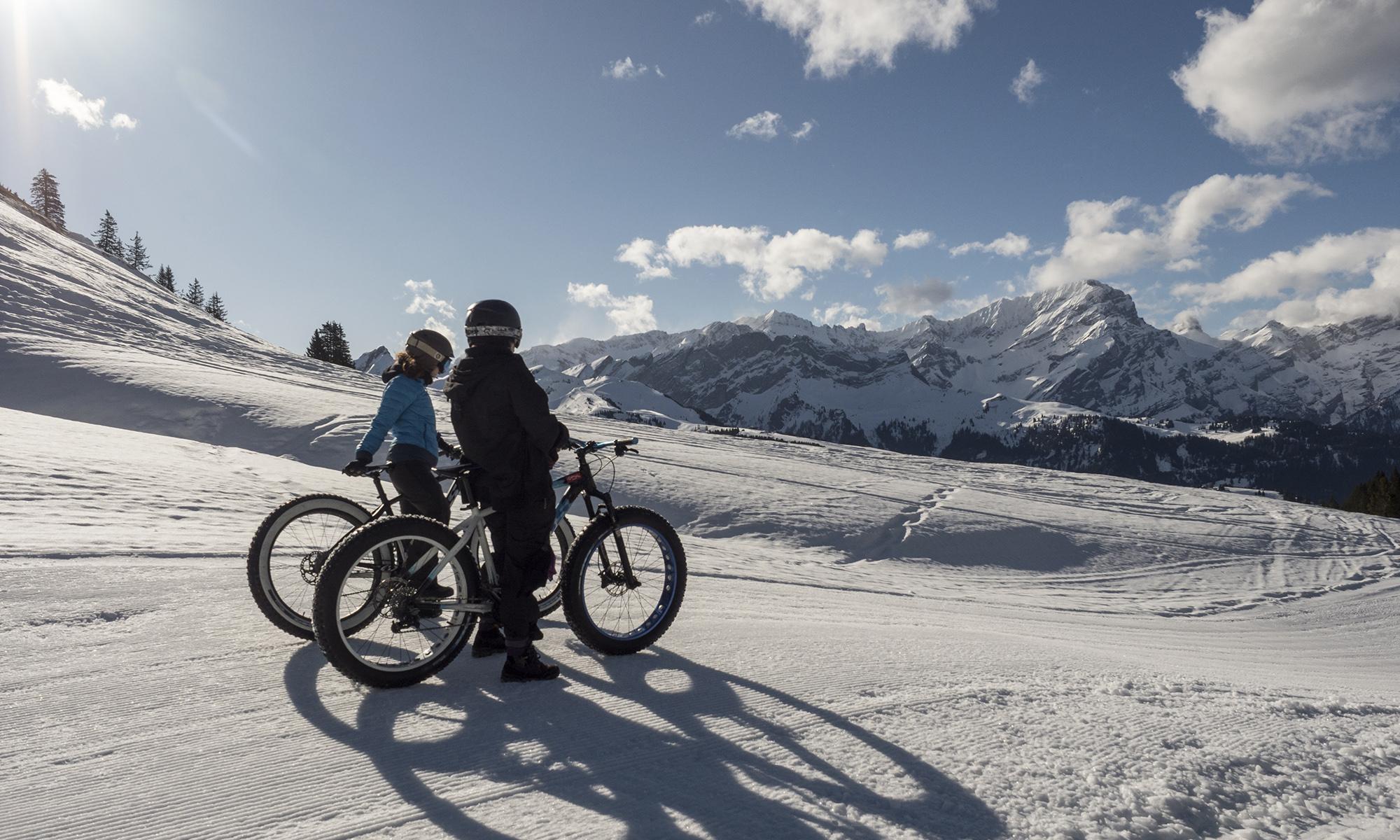 Varied and fun activities for all!
Driven by a burning desire to have fun rather than winning a place on a podium, intrepid mountain bikers whizz down from Bretaye on their fat bikes (mountain bikes with larger tires that adhere better to the snow-covered slopes). Skiers at beginner level take it more slowly. They enjoy their first descents in nearby Gryon, at the Frience recreational space. The south-facing ski, snowboard, sled and cross-country slopes offer sunny moments out in the snow.
The Rando Center in Villars-Gryon gives beginners advice and adapted guidance so they can discover ski touring. Accompanied by a guide or on their own, hikers can safely explore and enjoy nature on marked trails. The variety of snowshoeing routes and the possibility of practising biathlon or skijöring promise interesting moments to all visitors.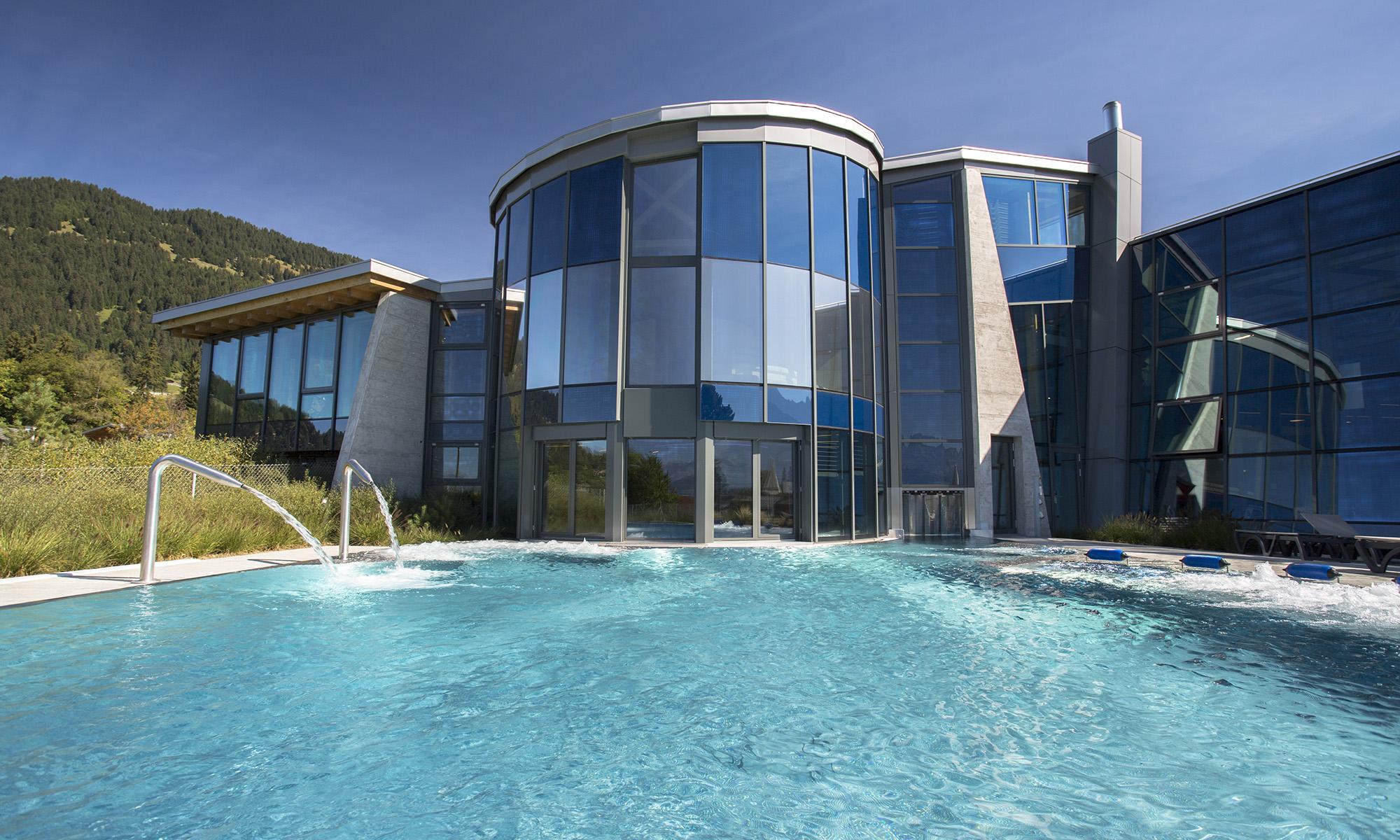 Spa, baths and relaxation in the mountains
The region, which is well known for its spa in Lavey-les-Bains - the hottest in Switzerland -, has become a real wellness destination thanks to the recent opening of the Villars spa. Gourmets will especially appreciate this moment of relaxation combined with a good meal.