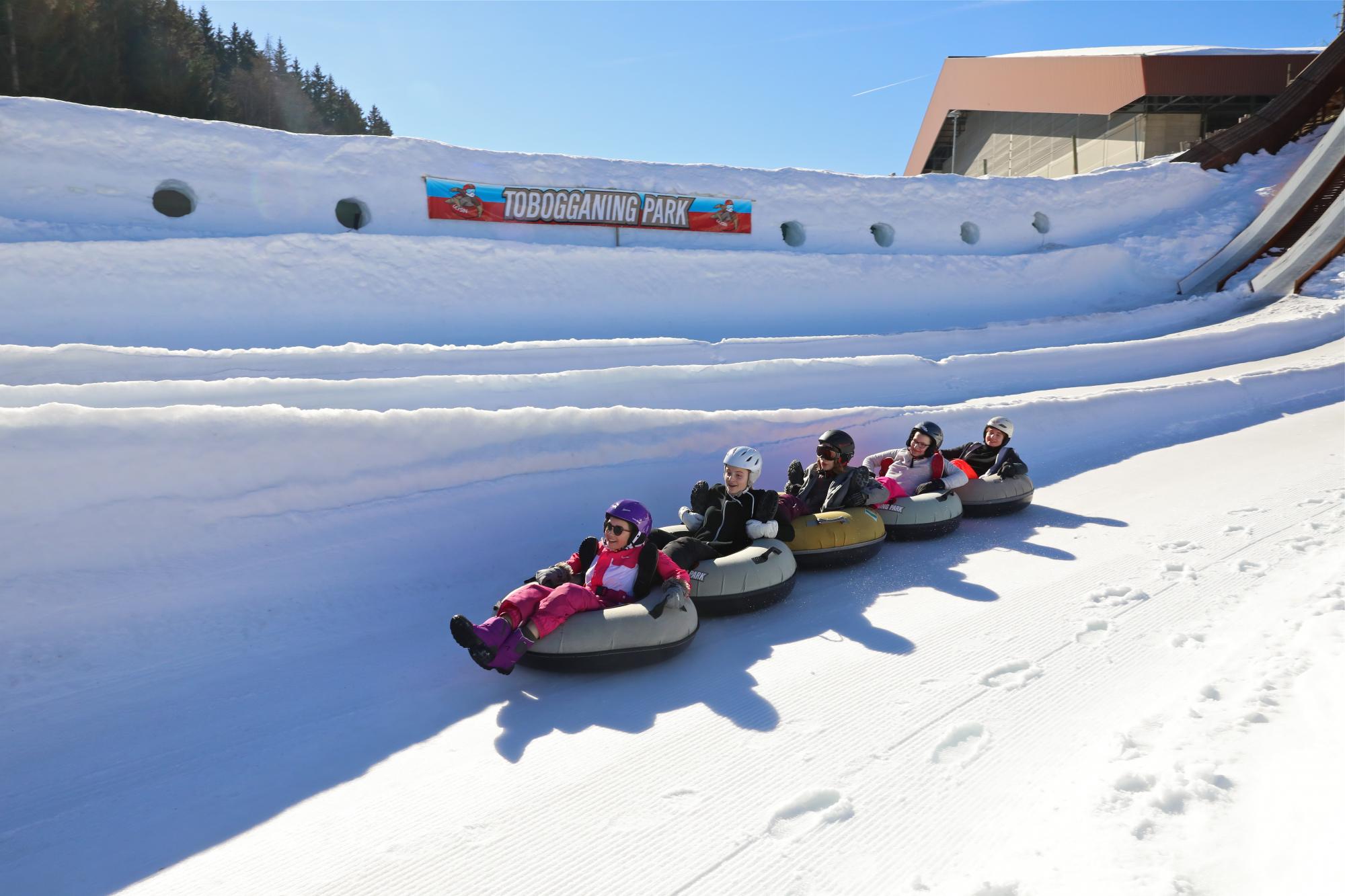 Leysin - Col des Mosses - La Lécherette
Fantastic winter activities: all the family can have fun in these beautiful and natural surroundings
Different yet complementary: Leysin, Les Mosses and La Lécherette form an ideal ski area, both in terms of practicing new-generation activities and timeless sports that everyone enjoys. Known for its vast sunny ski area, its revolving restaurant Kuklos, Tobogganing Park, snowpark and Nordic space, the region of Leysin-Col des Mosses has many winter surprises in store for visitors of all ages.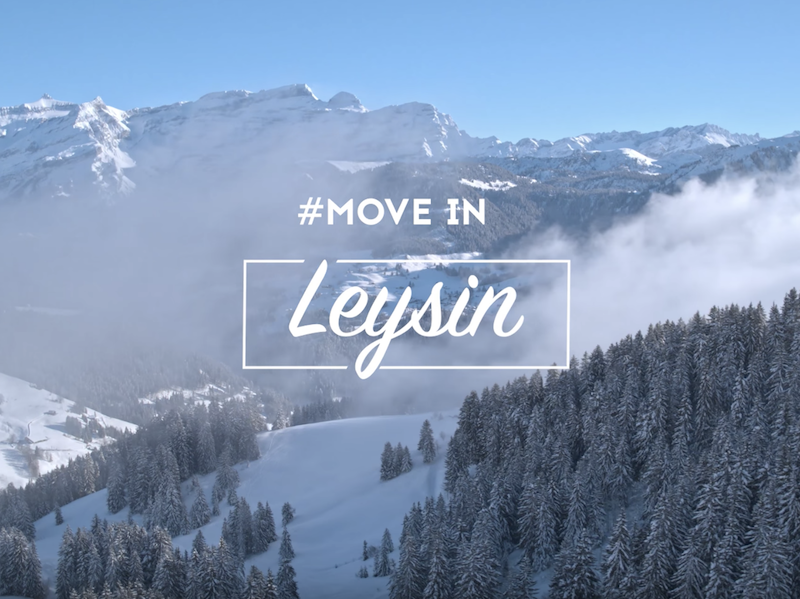 #MoveIn Leysin
Leysin-Col des Mosses seems to have found the perfect recipe for an ideal winter vacation! Its ingredients are indeed to everyone's taste. There are ski slopes for all levels, tracks for snowshoeing, cross-country skiing and walking that help you reconnect with nature, freestyle skiing in one of Switzerland's most beautiful snow park, a gourmet break in a revolving panoramic restaurant, and a bit of snowtubing to add some extra fun. This varied region can be enjoyed without restraint!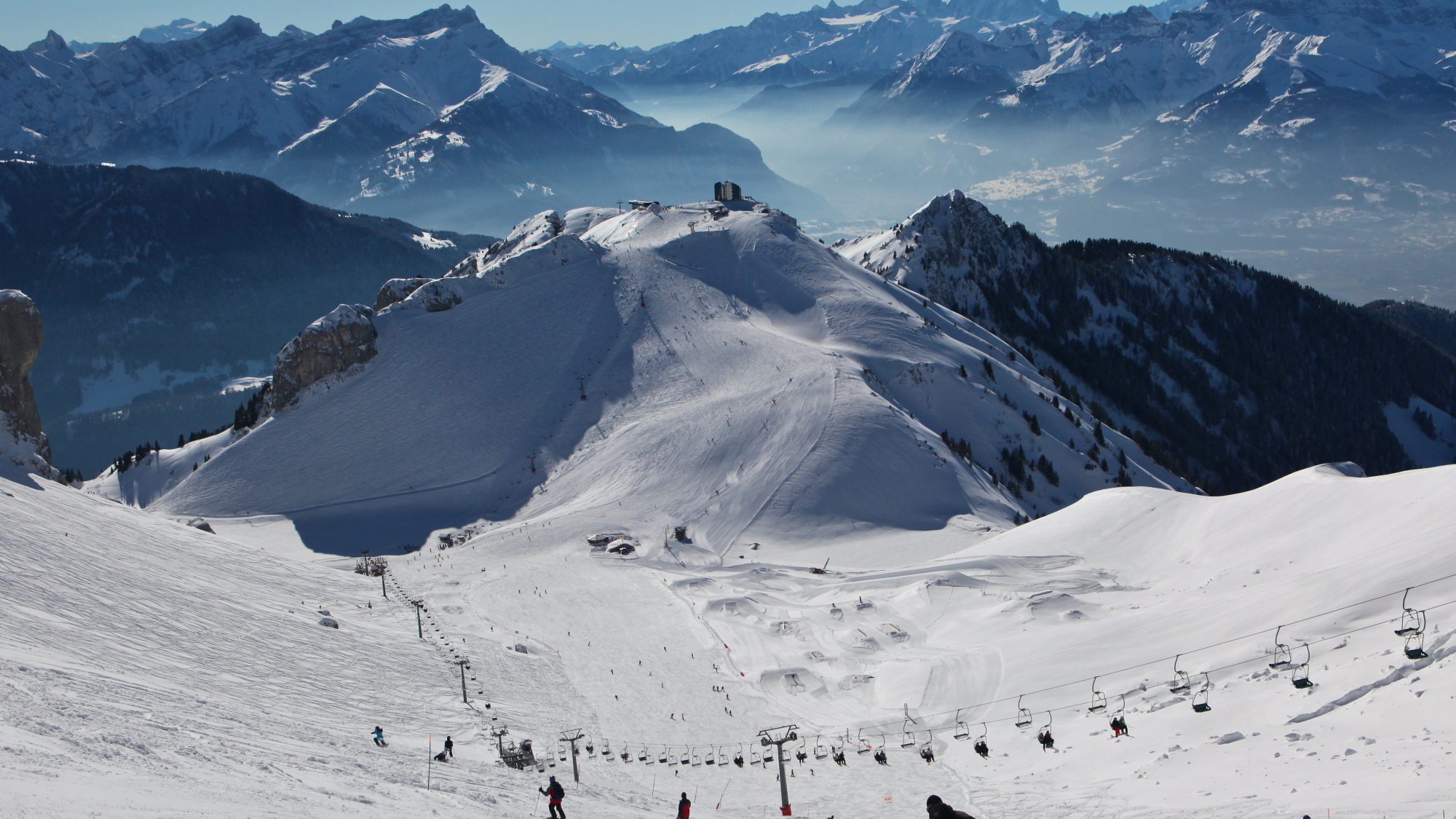 The resort of Leysin is linked to those of Les Mosses and La Lécherette. The three form a vast ski area offering 65 miles of slopes. Leysin is famous for its good weather and is a favourite with skiers and hikers in search of sunshine. They get what they come for on the slopes or the terrace of the panoramic 2048 Bar on the ground floor of the Kuklos, a revolving restaurant 2,048 m above sea level with a 360° view. Swiss and international freestylers appreciate this pleasant climate too. They know the resort mostly thanks to the snow park that offers the one and only halfpipe in the Vaudois Alps. The countless competitions held here also contribute to Leysin's international reputation.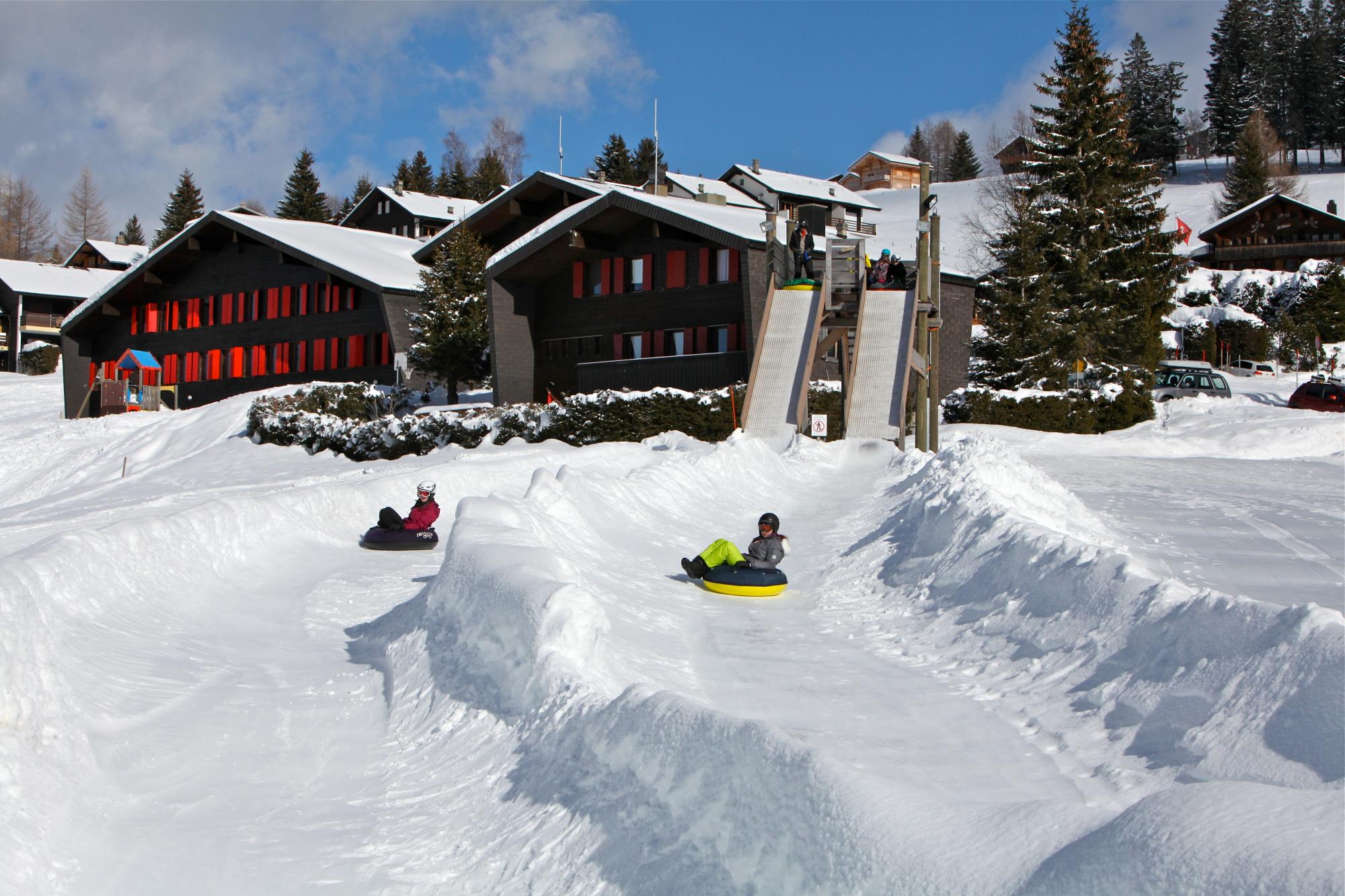 A wide range of activities for families
The rather unique Village des Neiges serves Swiss and Nordic meals in a yurt and in igloos located right next to the Tobogganing Park. Recreated each year as soon as it is cold enough, this "snowtubing" site offers descents on inner tubes on several fun runs. Snowtubing is also on the programme at Les Mosses, which offers slopes for the whole family. Sports fans know this village mostly for its Nordic Space, snowshoeing tracks and cross-country slopes. The Plateau des Mosses benefits from exceptional conditions that guarantee one of the longest seasons Switzerland can offer in the field of Nordic sports. From mid-November to mid-April, cross-country ski fans are delighted to use the 26 miles of tracks to practice this regenerating activity at all levels, either in classical or skating style. This destination also offers regularly organised national and international competitions.