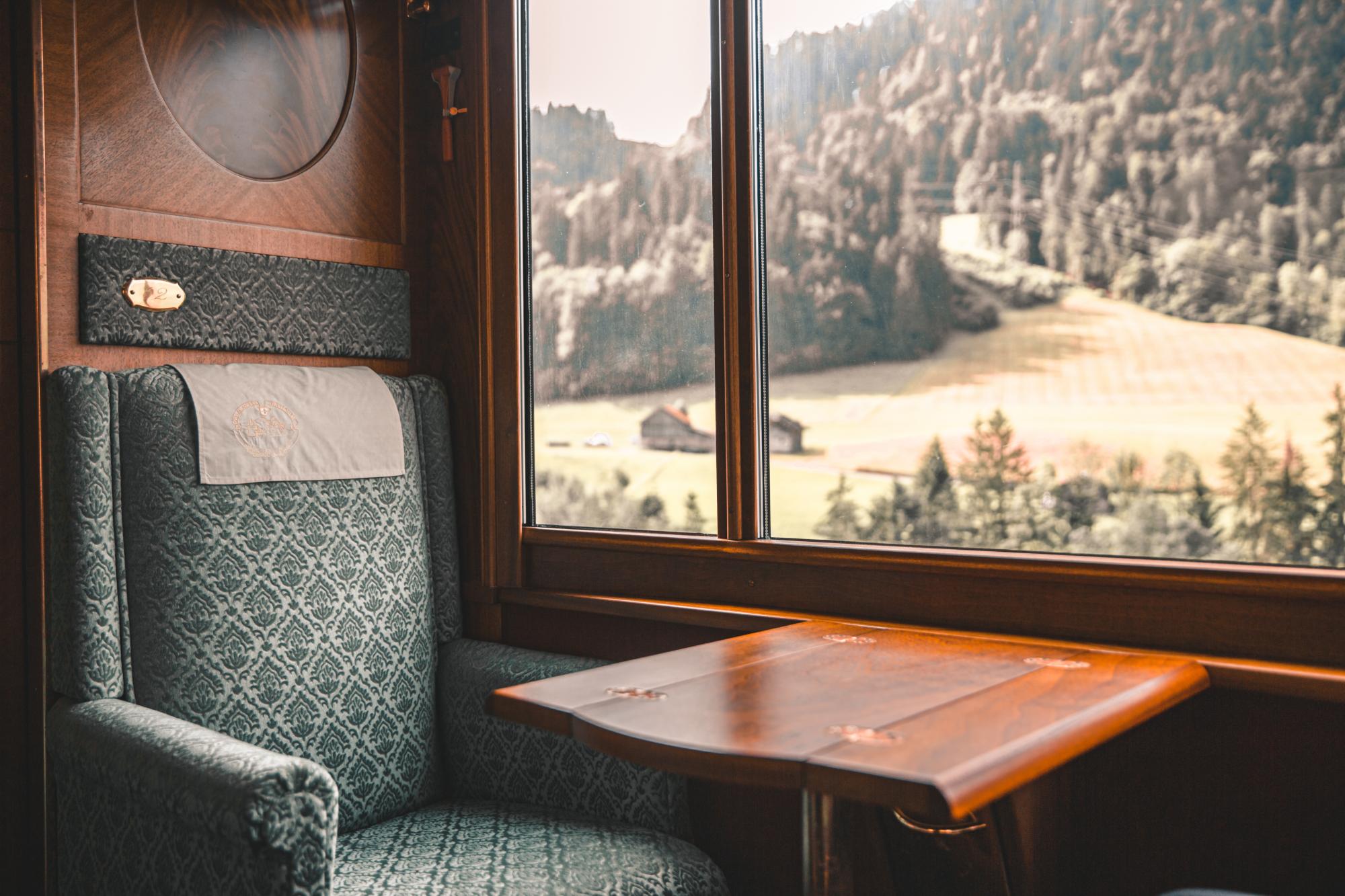 Autumn excursions
From Montreux to Lausanne, via La Côte region and the Vallée de Joux, explore the best of the Canton of Vaud in autumn. Enjoy a few highlights in 4 days or take the time to plan your vacation with us.
Day 1: Lausanne and Montreux
Morning:
Start your journey in Lausanne by visiting the
Olympic Museum
to learn more about the history of the Olympic Games. Then enjoy a morning stroll along the
Port d'Ouchy
to admire the panoramic views of Lake Geneva and the mountains. To round off the morning, enjoy a traditional meal such as
papet vaudois
or fondue in a Lausanne restaurant.
Afternoon:
After lunch, travel to Montreux by train or
boat
to visit the
Château de Chillon
, a medieval castle on the shores of Lake Geneva.
Consider visiting one of the region's wine cellars and the terraced vineyards of Lavaux, a UNESCO World Heritage Site.
Rejuvenate in one of the region's hotels before resuming your Vaud adventure.
Day 2: The Vaud Alps
Morning:
Rendezvous in Bex to discover the most spectacular and characteristic features of the various Alpine salt mining techniques used since 1684.
Afternoon:
Head for L'Etivaz to discover all the secrets behind the production of Etivaz PDO, a hard cheese made in over 130 mountain chalets at altitudes of between 1,000 and 2,000 metres. On the way, stop off at Les Mosses for a traditional meal.
Day 3: La Côte and the north of Vaud
Morning:
Enjoy a walk through the largest vineyard in the Canton of Vaud.
For lunch, enjoy the famous Malakoff in Vinzel, in the heart of the picturesque landscapes of La Côte region.
Afternoon:
On the way to Grandson, stop off at Sévery to learn about the region's milling history, appreciate the traditional architecture of Swiss mills and sample artisanal products.
Then set off to discover the secrets of the Swiss black truffle on an exciting guided tour of the local truffle fields in Grandson.
Day 4: Vallée de Joux
Morning:
Your first stop is Lac de Joux, the largest natural lake in the Swiss Jura. Enjoy the tranquillity of the lake and its wooded surroundings. You can take a short stroll along the shore to admire the autumnal reflections in the water.
Head to the village of your choice in the Vallée de Joux for lunch in a local restaurant.
Afternoon:
Discover the world of Haute Horlogerie by visiting the Musée Atelier Audemars Piguet and learn more about the rise of this industry in the Vallée de Joux.
Then head to a local cheese dairy to find out how the region's famous cheese, "
Vacherin Mont-d'Or
", is made. You can enjoy this delicious cheese with fresh bread.
Finish your day by returning to Lac de Joux to enjoy the sunset over the lake. This is a magical moment to capture memorable photos of the Vallée de Joux in autumn.